Short almond nails make your fingers look slender.
As the saying goes, hands are a woman's second face. A pair of slender hands is not only what women dream of, but also one of the conditions for many boys to choose a mate, A pair of slender hands can give you a lot of points.
But not everyone is born to have a pair of slender beautiful hands, and congenital deficiencies need to be supplemented the day after tomorrow. Although the hand can be exercised through the maintenance of hand skin and hand exercises. But manicure can make hands more beautiful visually, especially if the short hands of meat want to make fingers look slender. Short almond nails, This is Kylie Jenner's favorite nail shape. This kind of nail shape, when you wipe the nail polish, is the effect of wearing fake nails, perfect but a little unreal.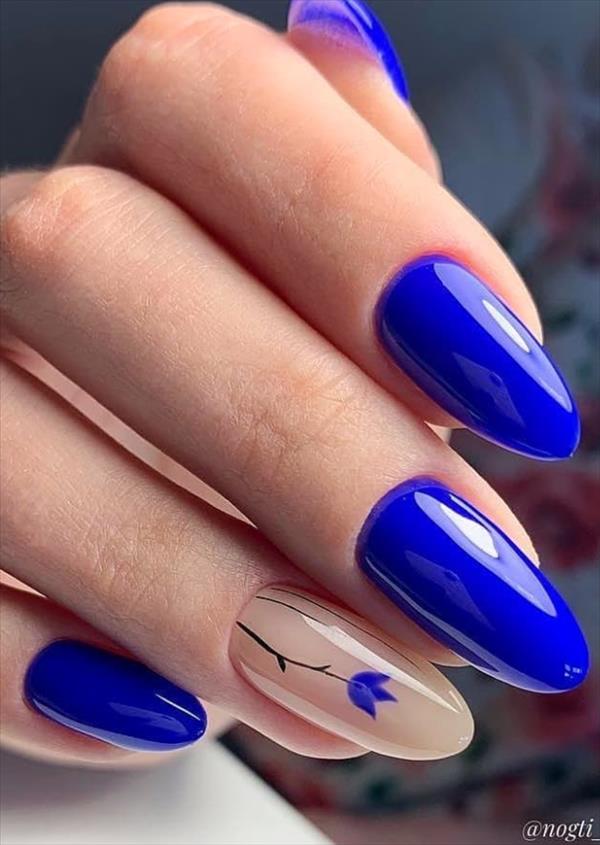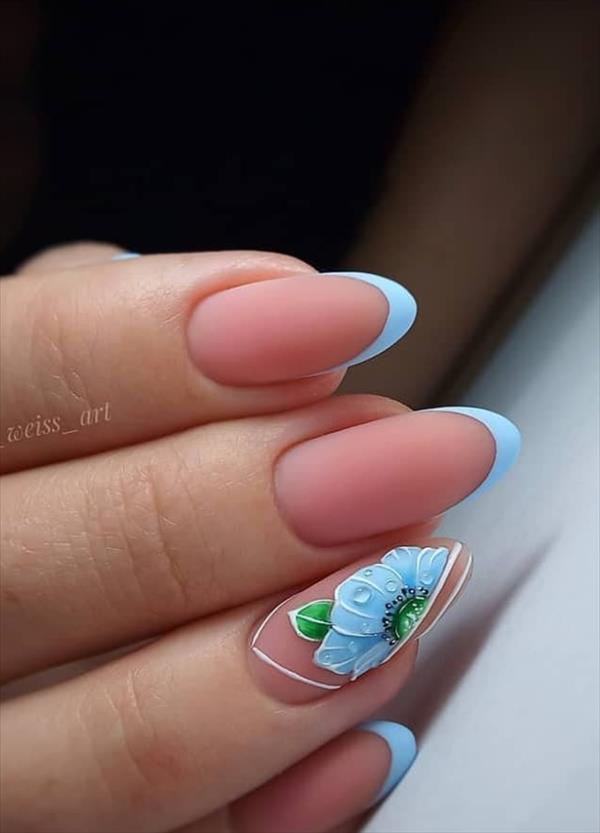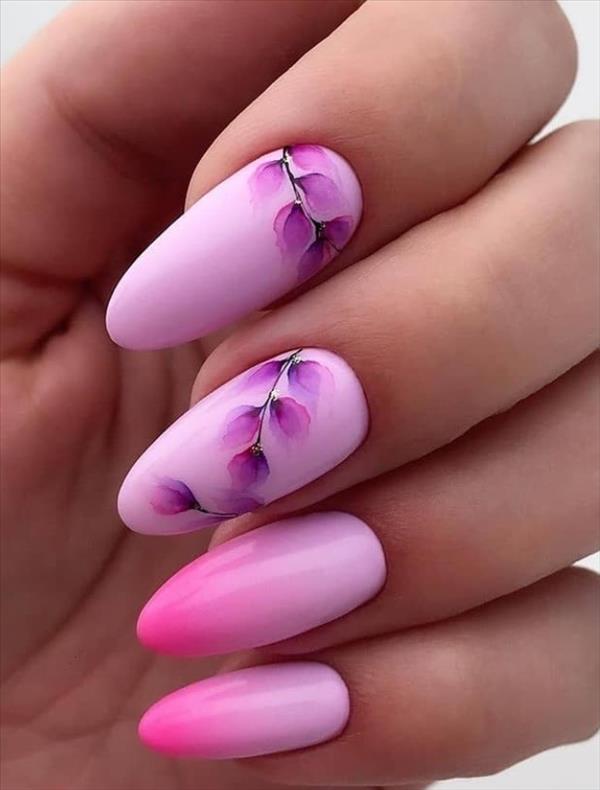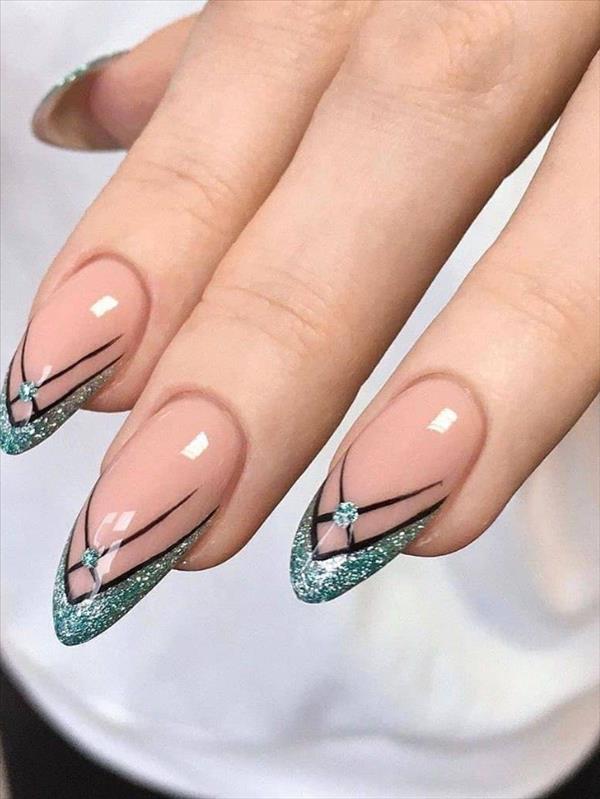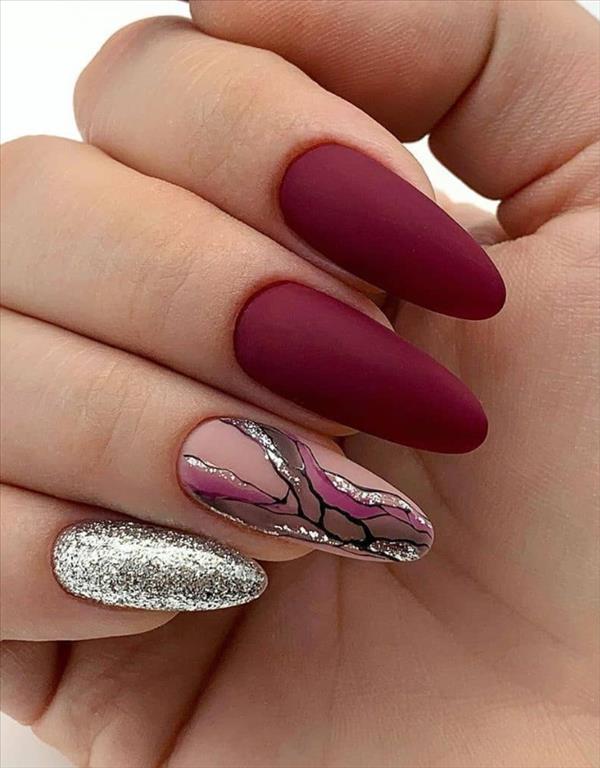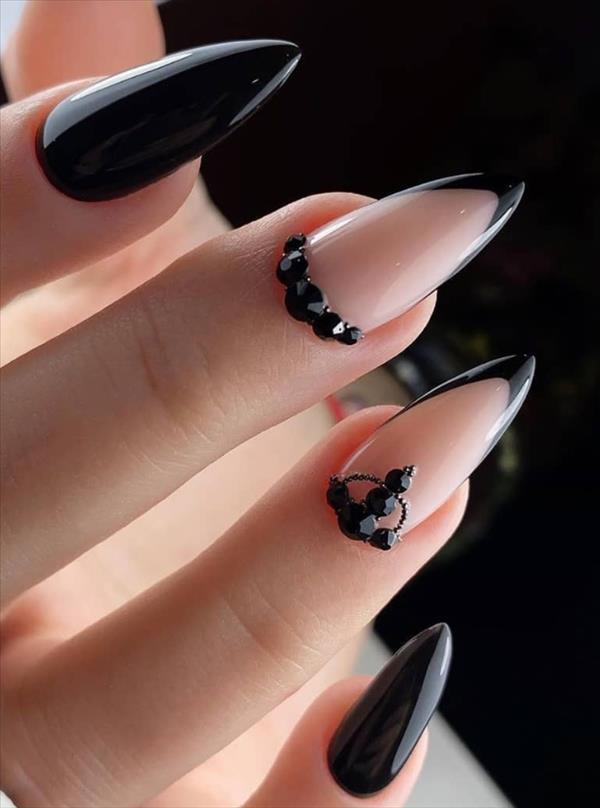 Almond-shaped nails are popular among female stars. This kind of nails are most suitable for manicure, but not everyone can afford this kind of nails, if you are born a girl whose nails are too big or too small, and your palm is relatively fleshy, give up this kind of nails!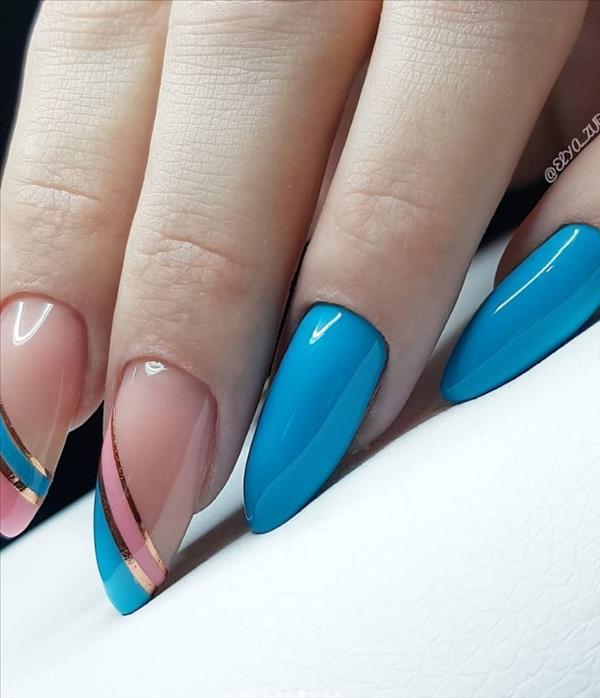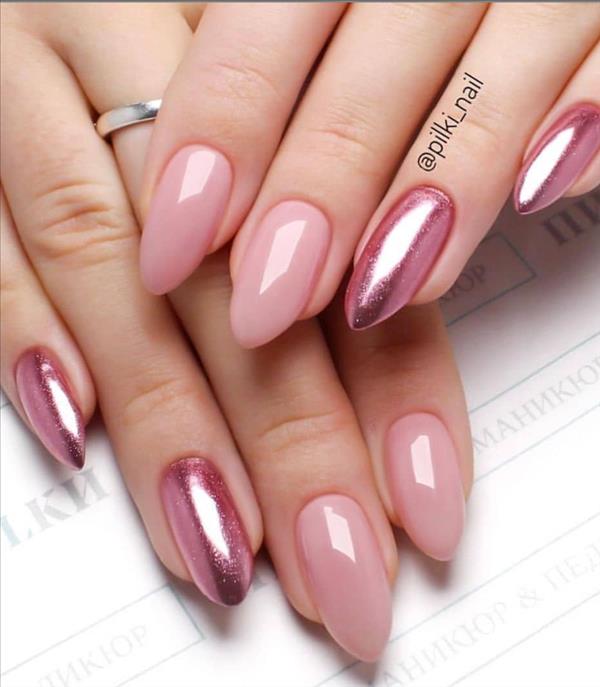 Short almond with solid color has been out. In order to catch up with the trend, people constantly add many fashion elements to their nails, such as stripes, contrast colors, splicing, sequins and so on. With such a drum, your Originally ordinary short fingernails become very brilliant instantly and attract people's eyes.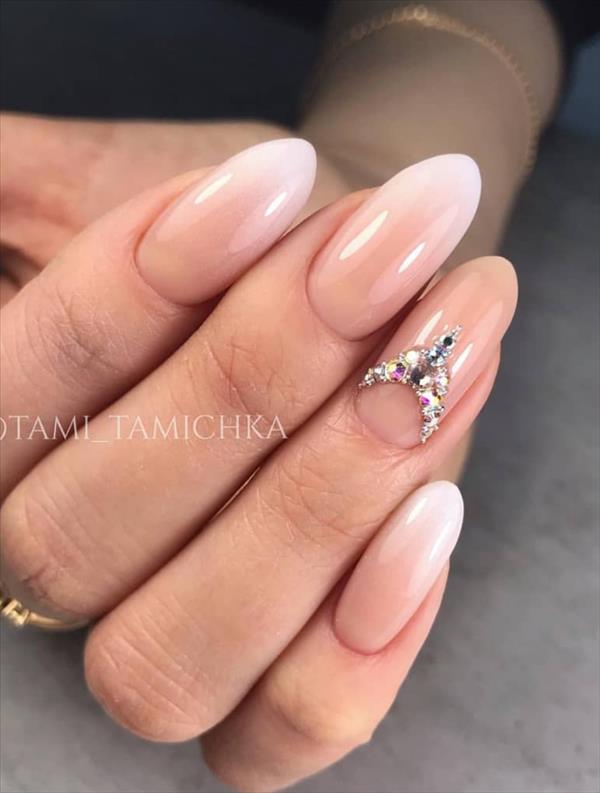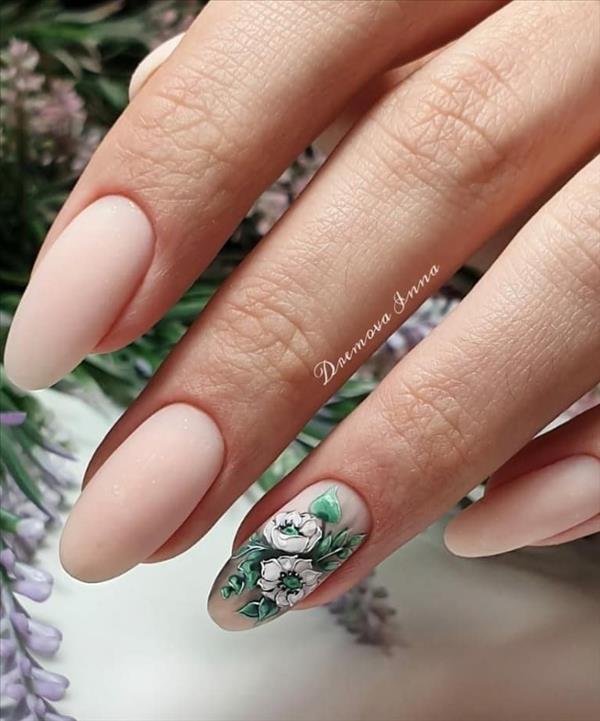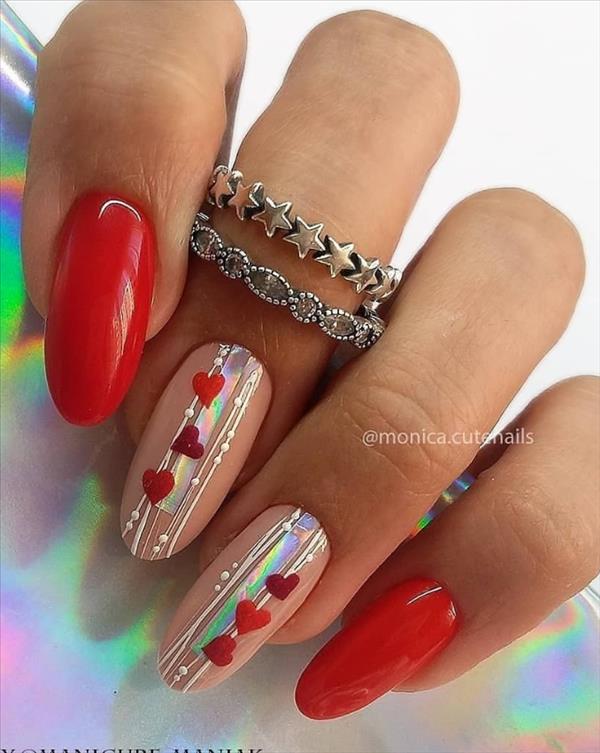 Do you like flowers? If you like it, you must not miss the flower manicures that Jojot brings to you with great pastoral sweet feel. Although your fingernails are short, they are full. Take white and pink nail polish as the background colors, and then carefully outline the appearance of small flowers and green leaves. The better the painter is, the more vivid and stereoscopic they can exist on your fingertips, the icing on the cake for you.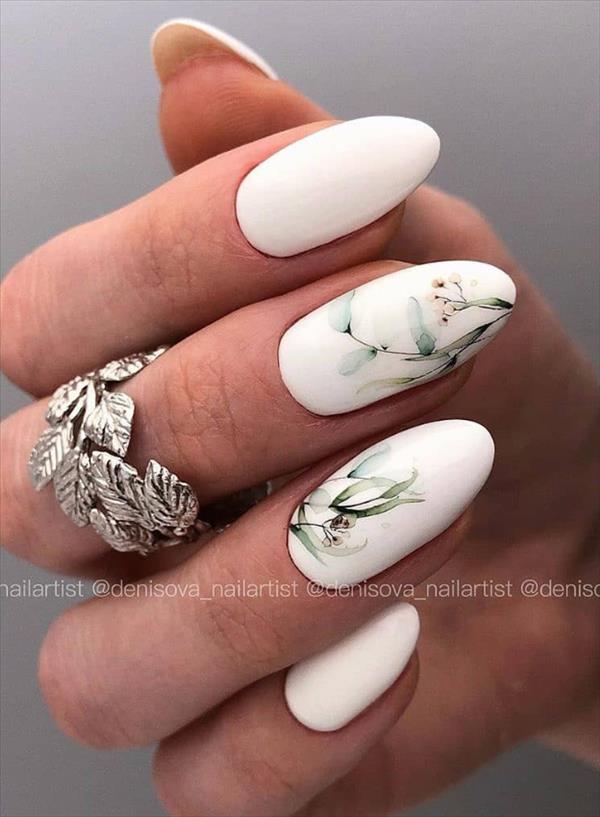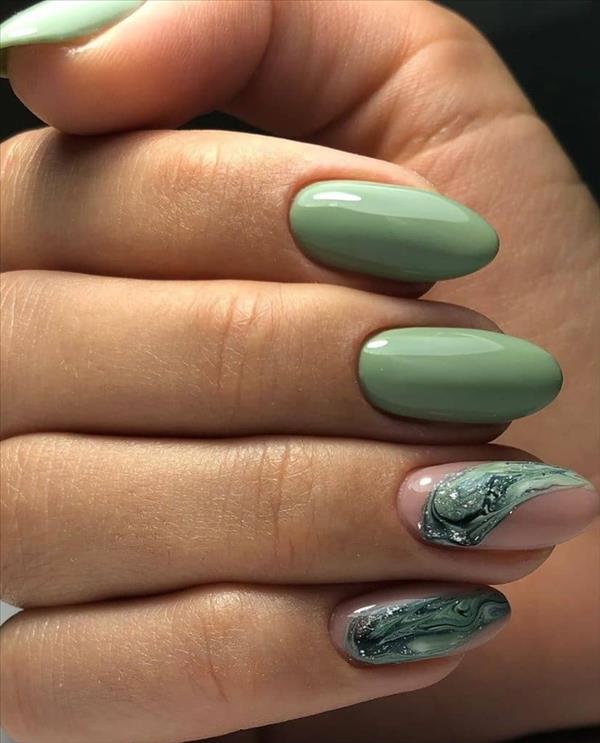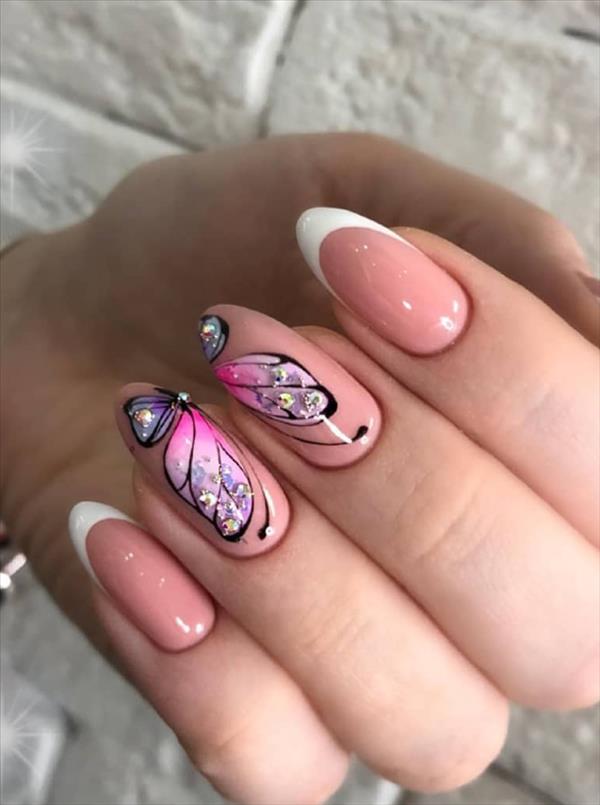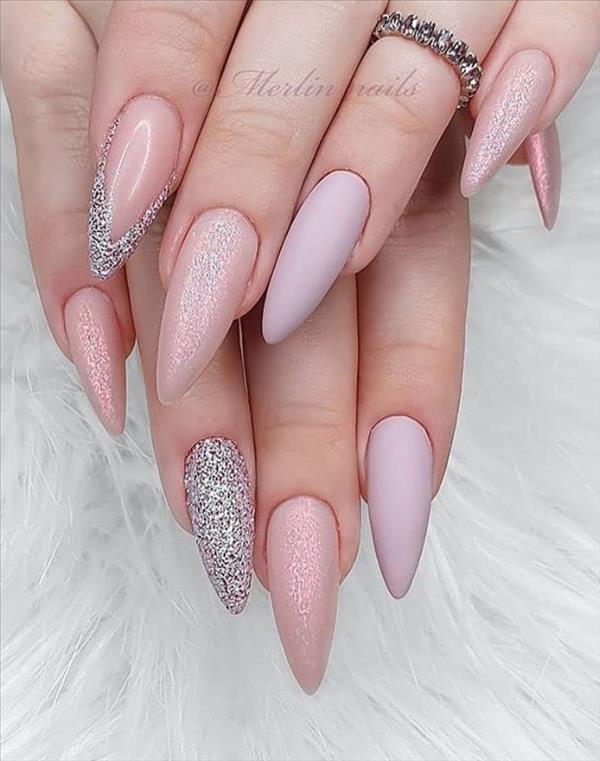 The short almond manicure with white gradient and red color is very beautiful, pure white greatly weakens the strong and bright feeling of red, the style of red does not reduce, but has the feeling of being washed out, it has become unprecedented beauty and free from vulgarity.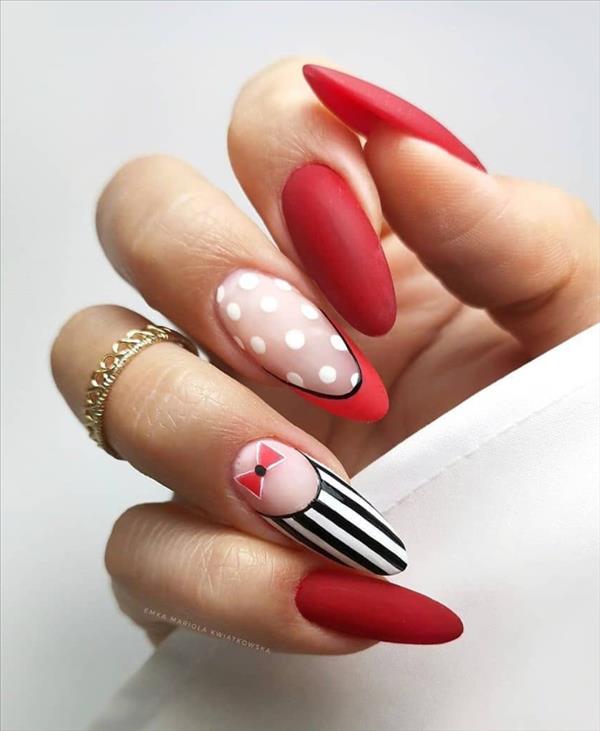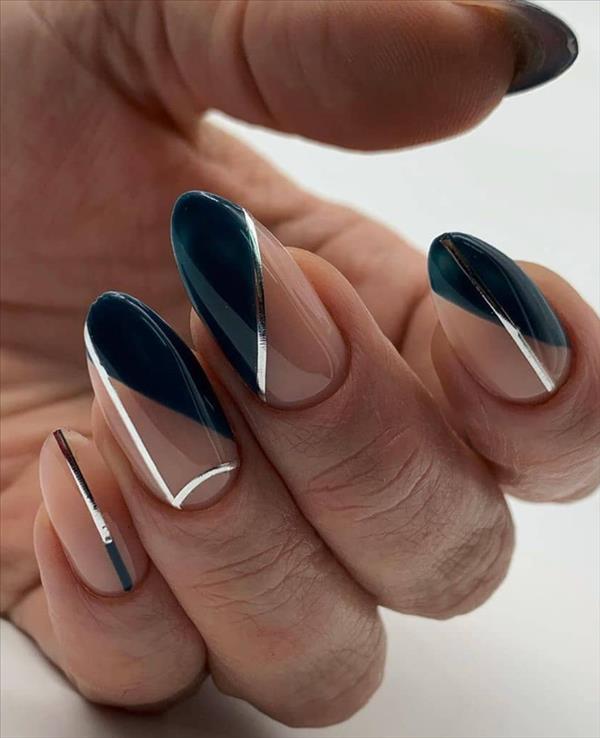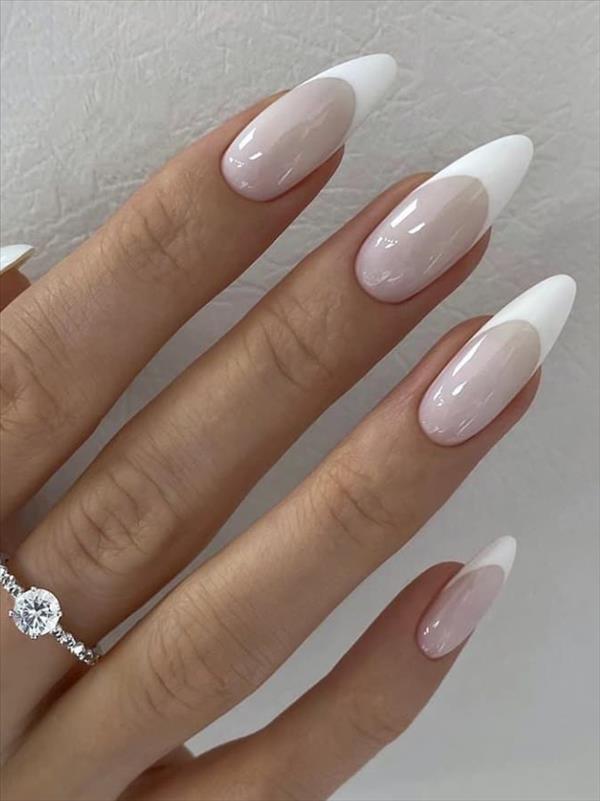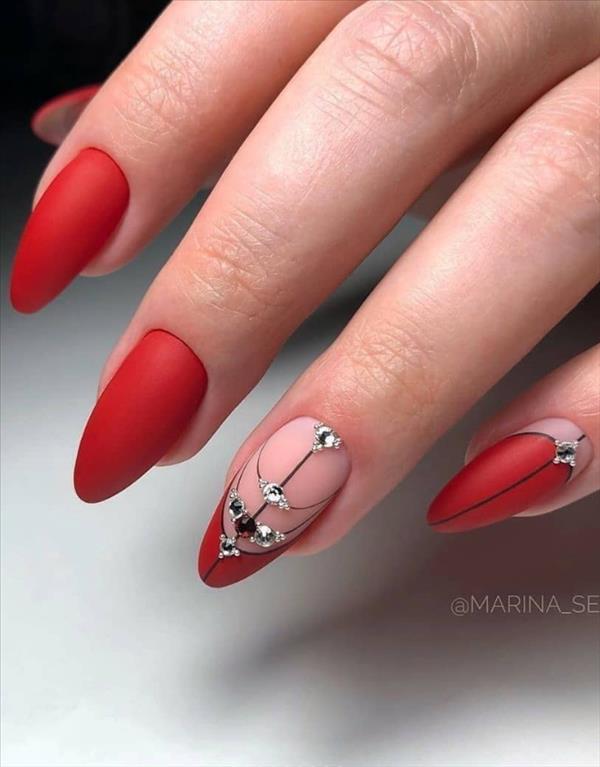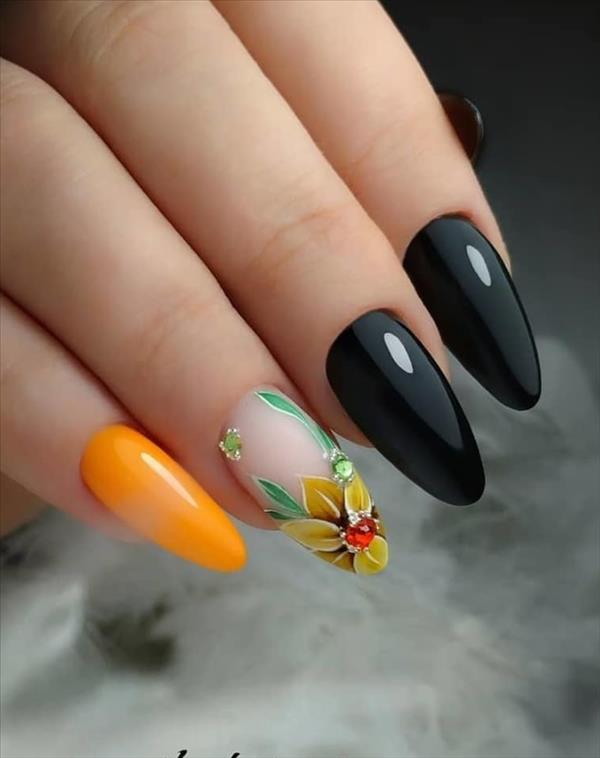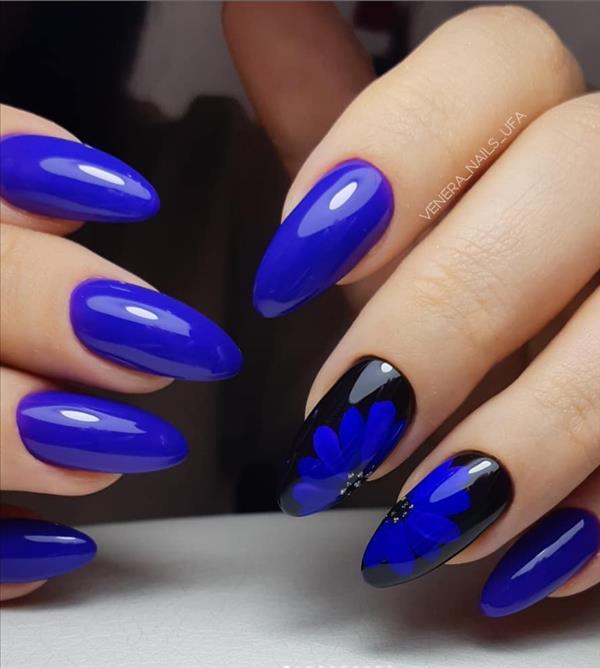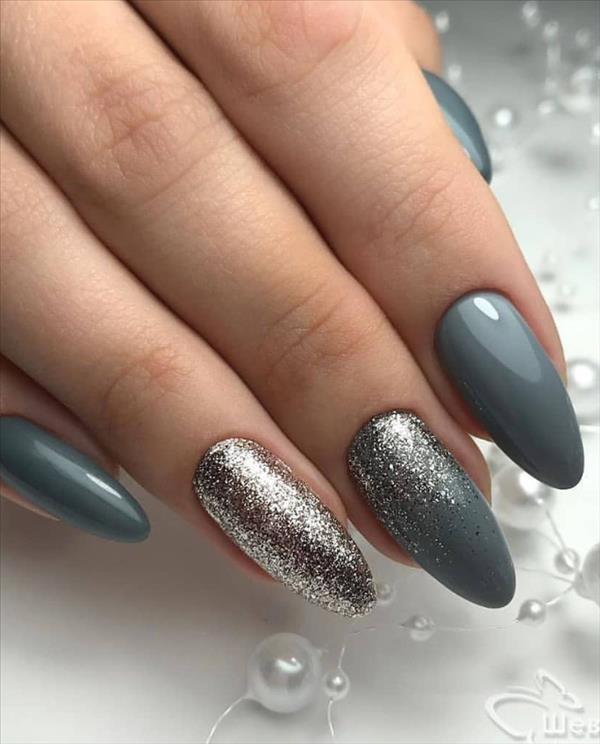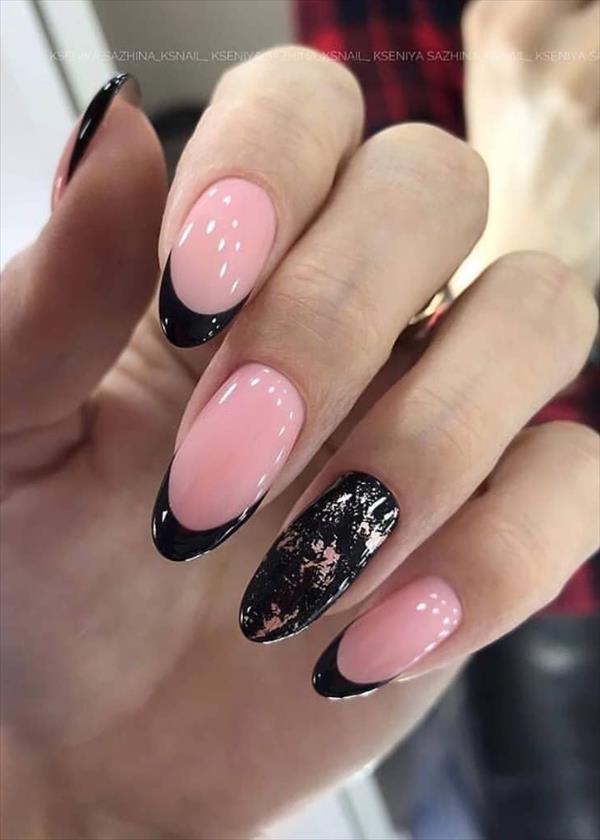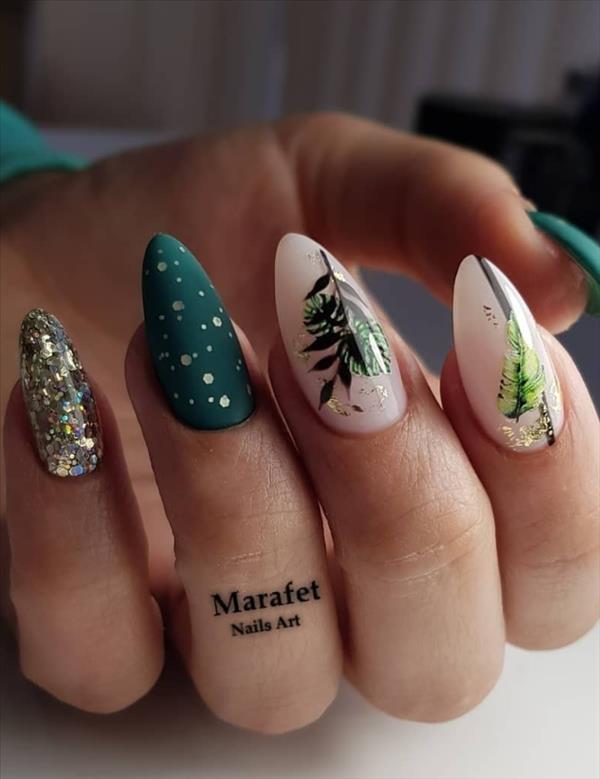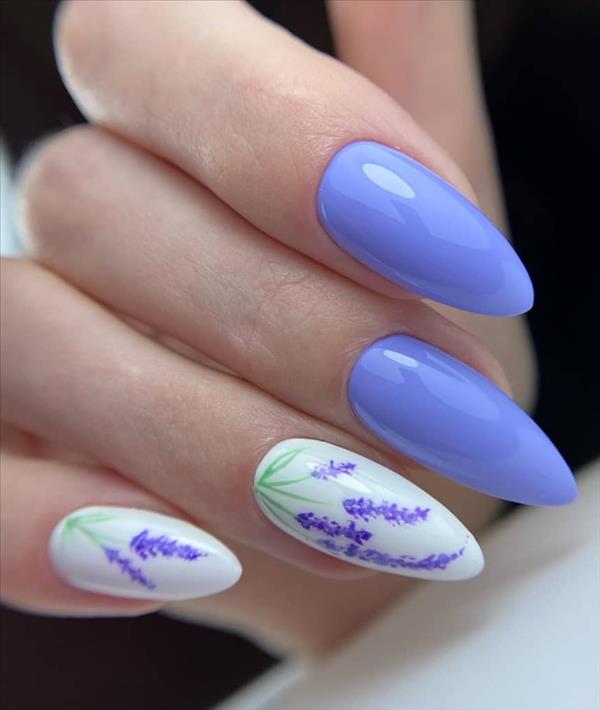 If you have too many nails, making too many fancy almond manicures may cause a burden on your appearance, making your nails look short and flat. To stay away from such troubles, Jojot suggests that you return to the embrace of the most classic French manicure. The simple white almond manicure can not only show white skin, but also lengthen the proportion of your fingers visually. On the right is a very personalized almond + anti-almond manicure, although the color is simple, but it is better than the shape and eye-catching!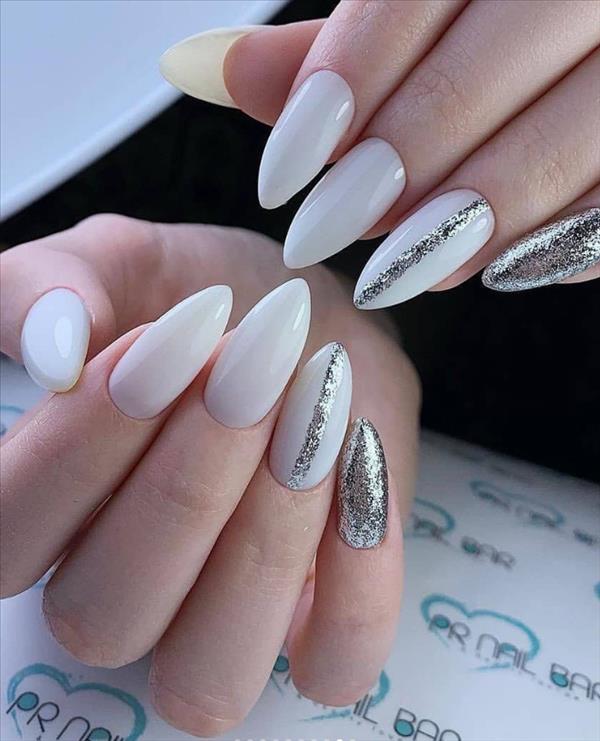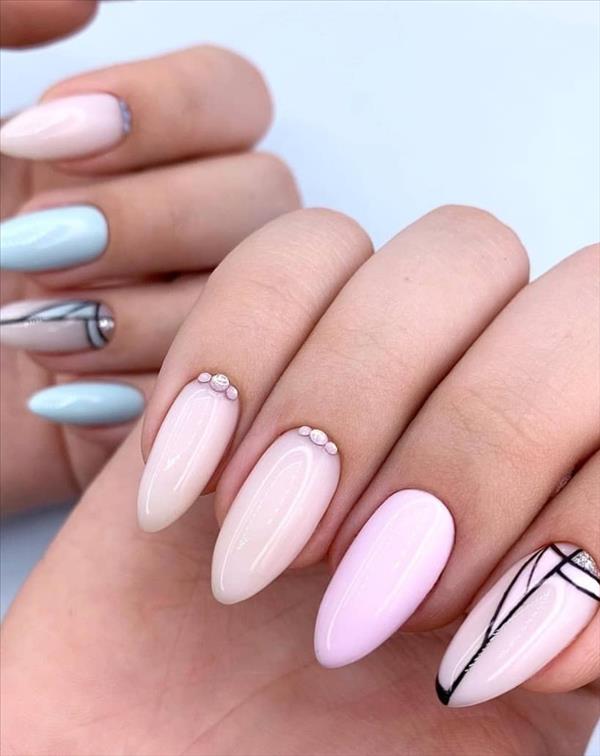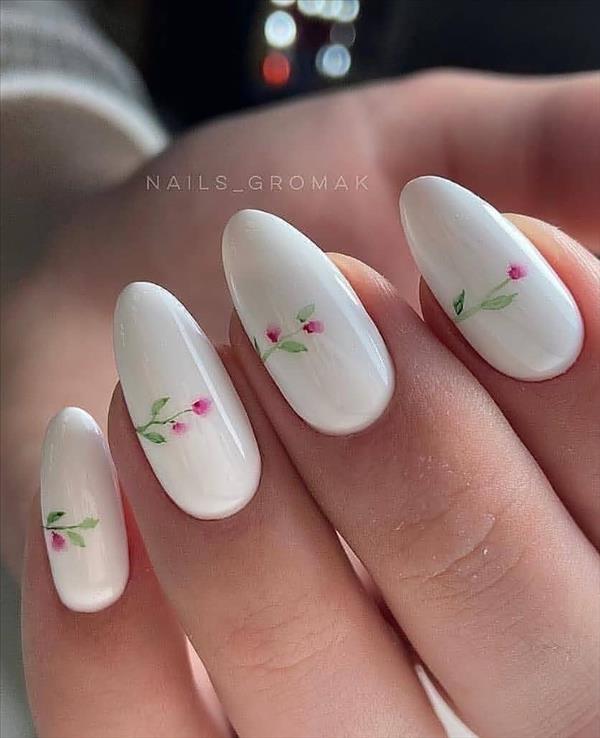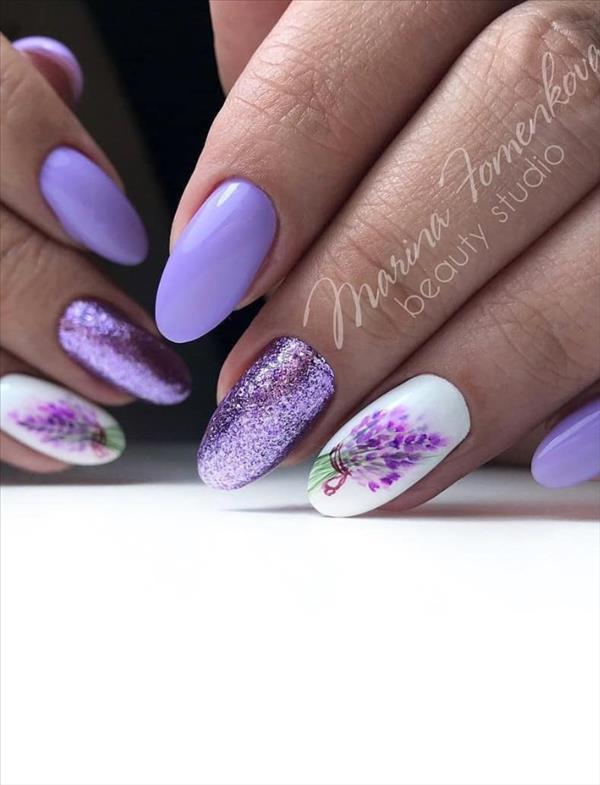 Blue and White Gradient manicure is really fashionable and advanced! White and light blue are used to match plain colors, which look simple and fashionable. In summer, it is really suitable for this low-key and simple manicure, which is very suitable for both matching clothes and appearing in any occasion. In the ins manicure in 2020 this year, this blue and white gradient manicure is very popular and is deeply loved by many stars and young women.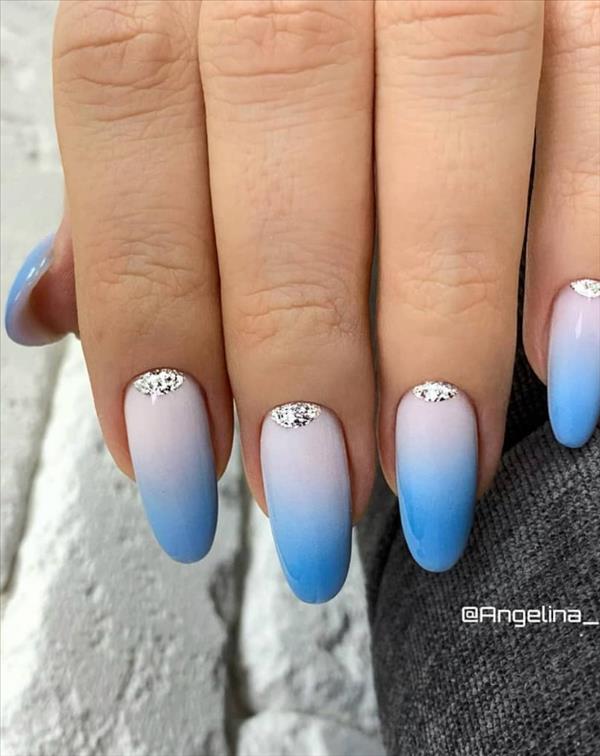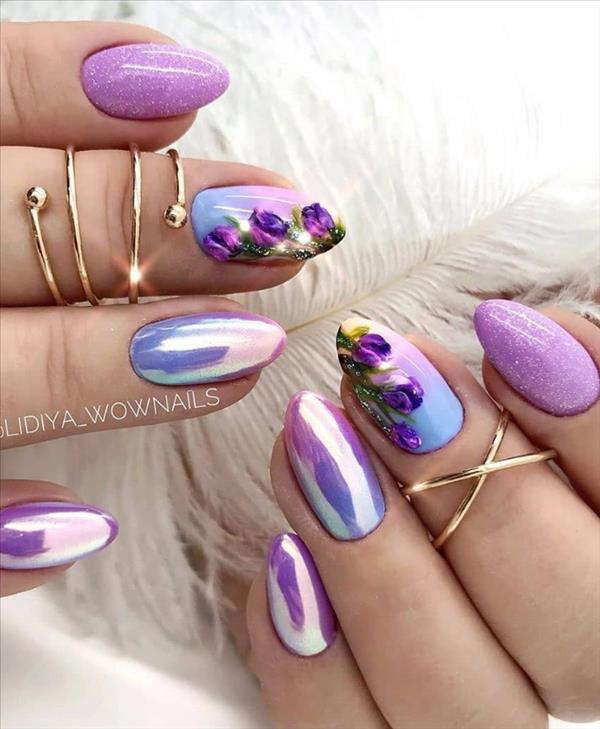 In 2020, pink can be said to be more and more popular, maybe it is also Dou Yin with fire! This pink gradient manicure looks very visual impact, and the handle is very white and slender.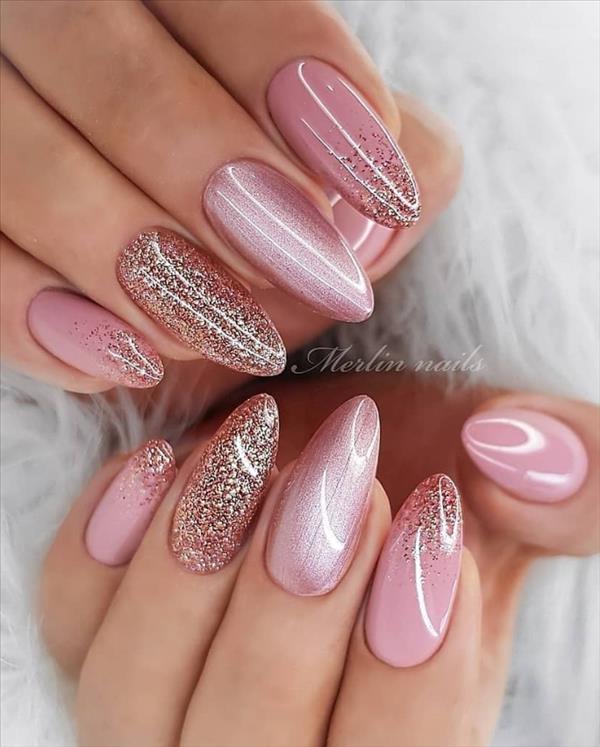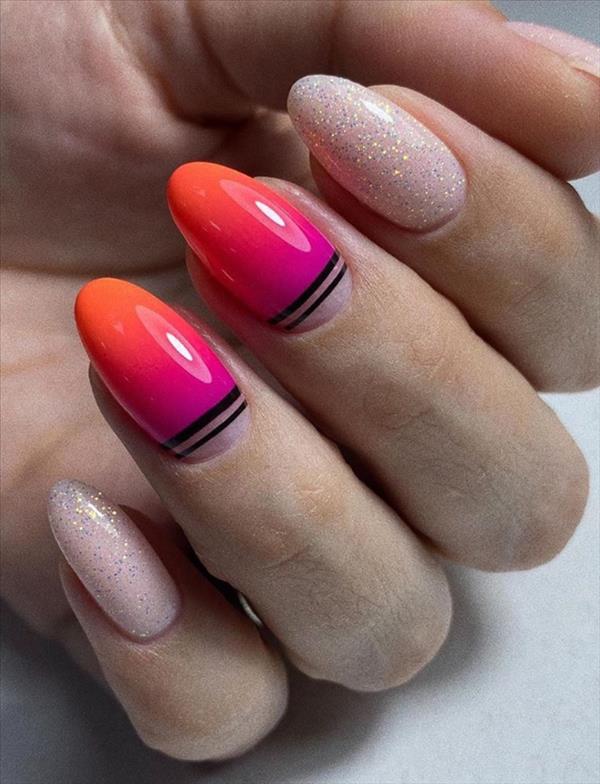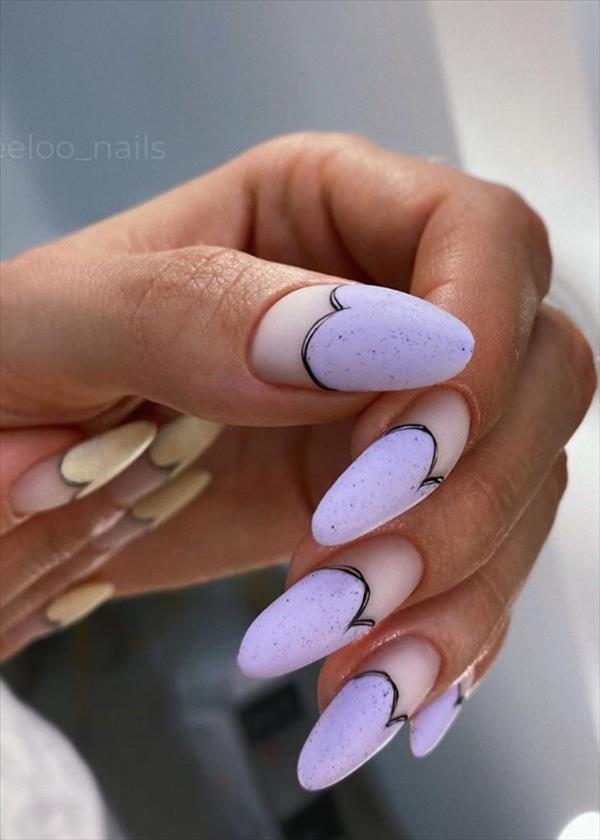 Dark blue is really very attractive, which seems to give people a noble and steady feeling. It is a manicure suitable for women over 25 years old. Dark blue manicure is especially suitable for matching some high-level and grand clothes, which is very suitable for important occasions such as parties.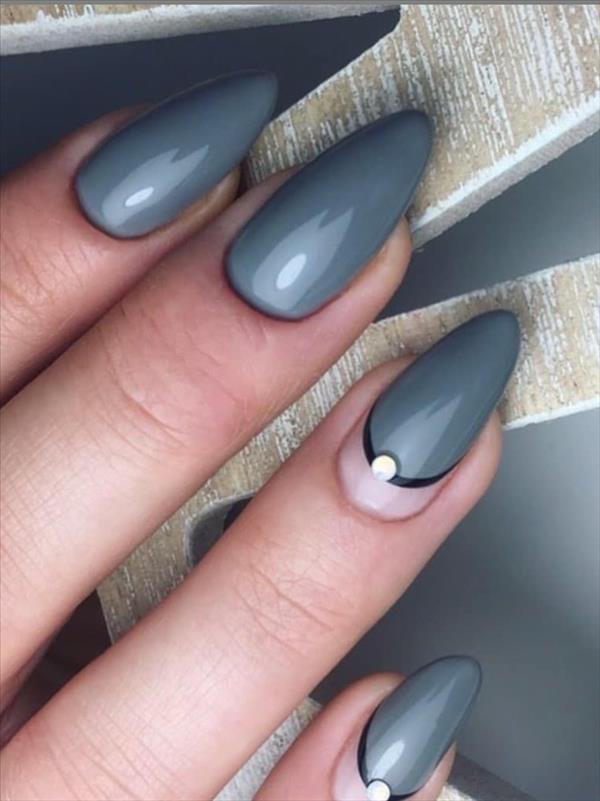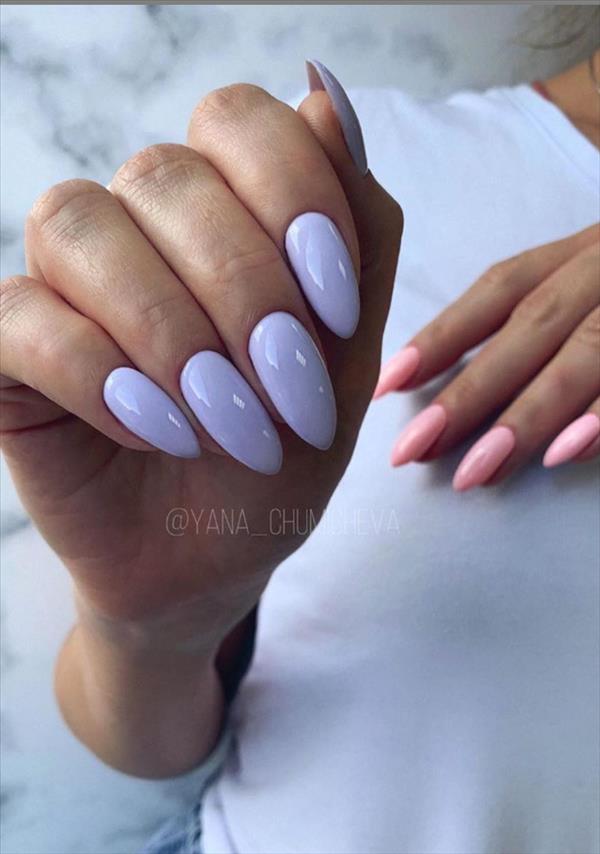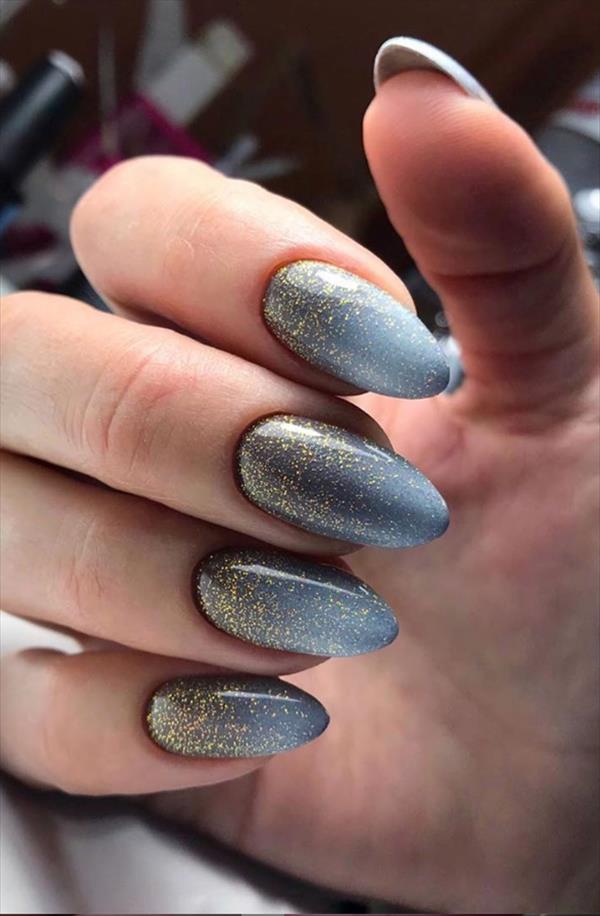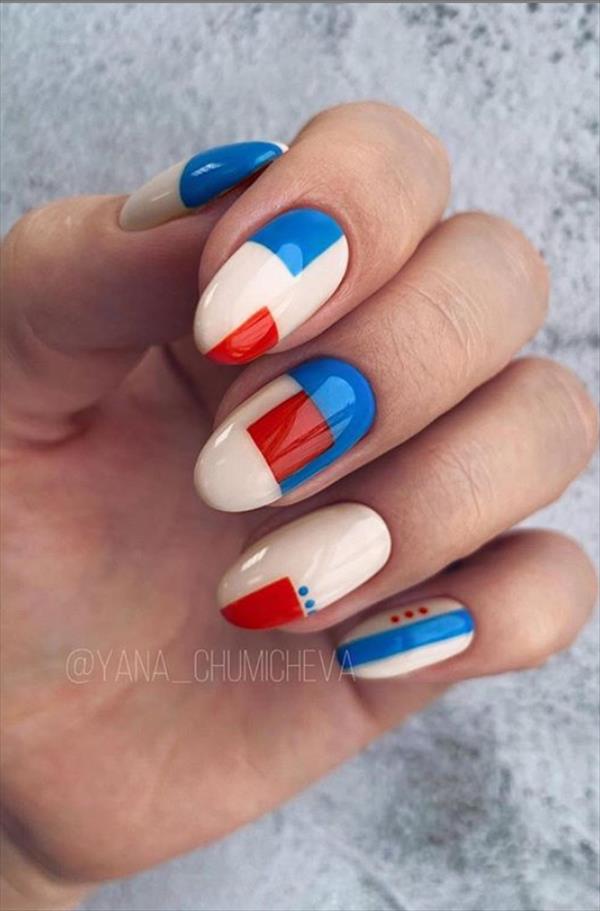 If your hand shape and nail shape are not good-looking, it is recommended that you choose classic color manicure. For example, red, black, white, blue, etc. These classic manicures do not pick the crowd, no matter who is suitable. Classical clothes, shoes or manicure styles are very popular and will not be out of date. No matter when, they are not easy to make mistakes.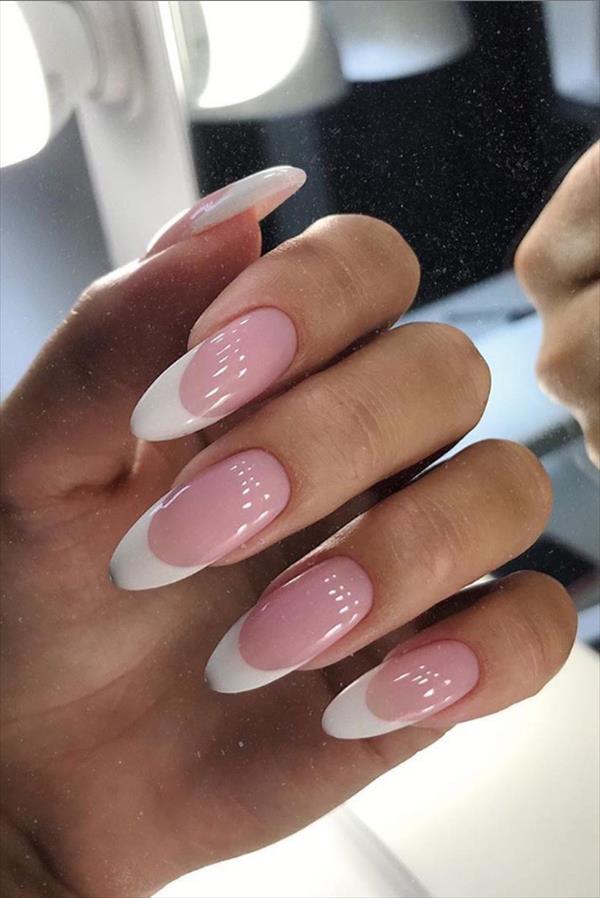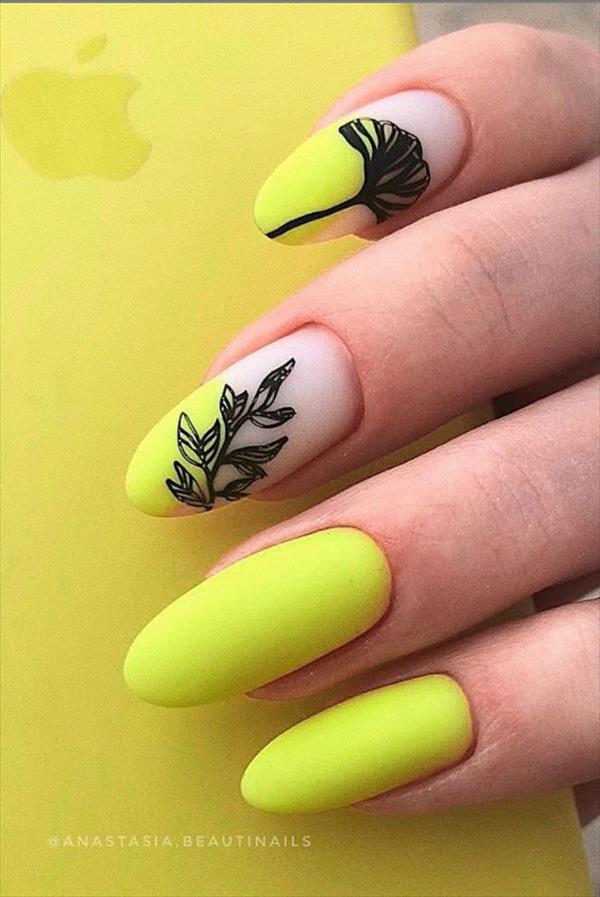 How to choose a manicure style suitable for yourself
1. Understand the shape of your nails
Everyone's nail shape is different, not everyone's nail shape is rectangular. There are mainly these kinds of nail shapes: slender nails, wide nails, square nails, round or egg-shaped nails, triangular or inverted triangle manicures, almond-shaped and sword-shaped nails, etc.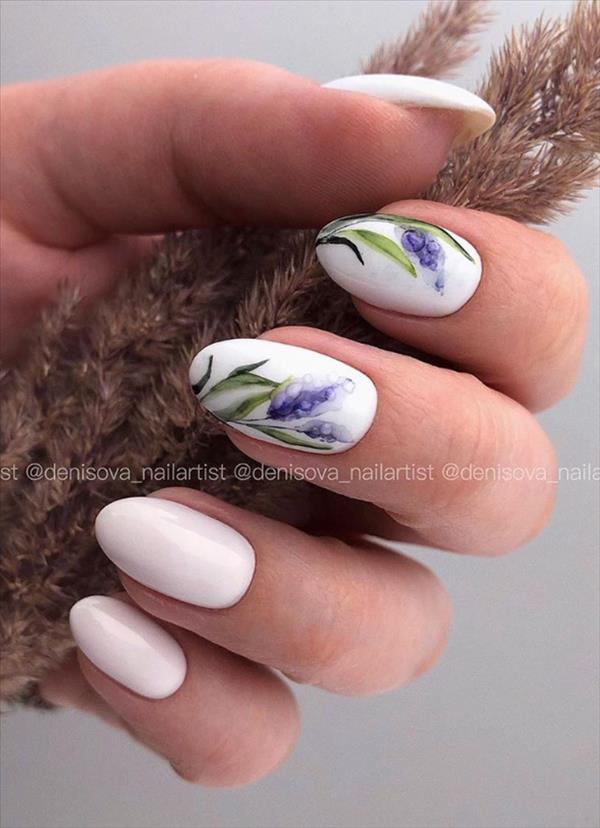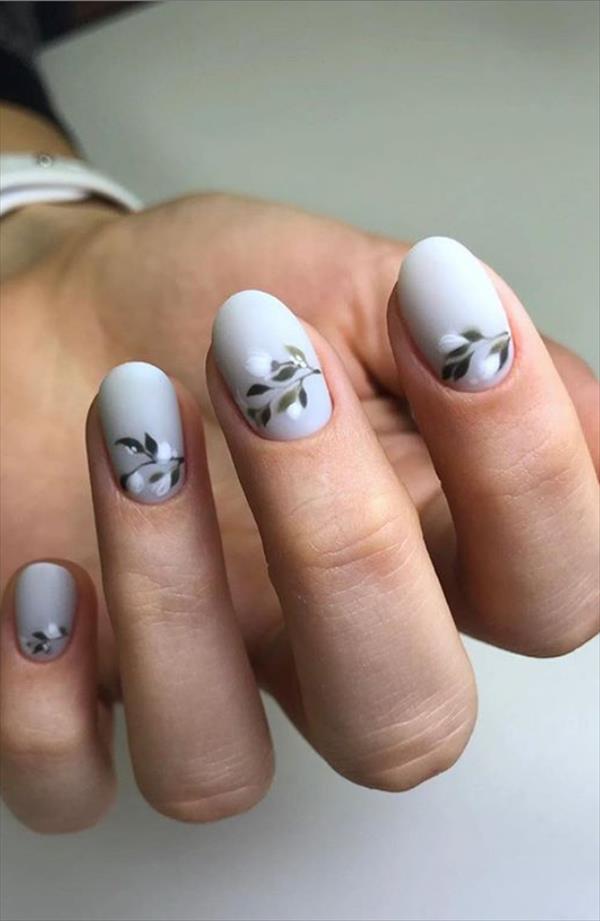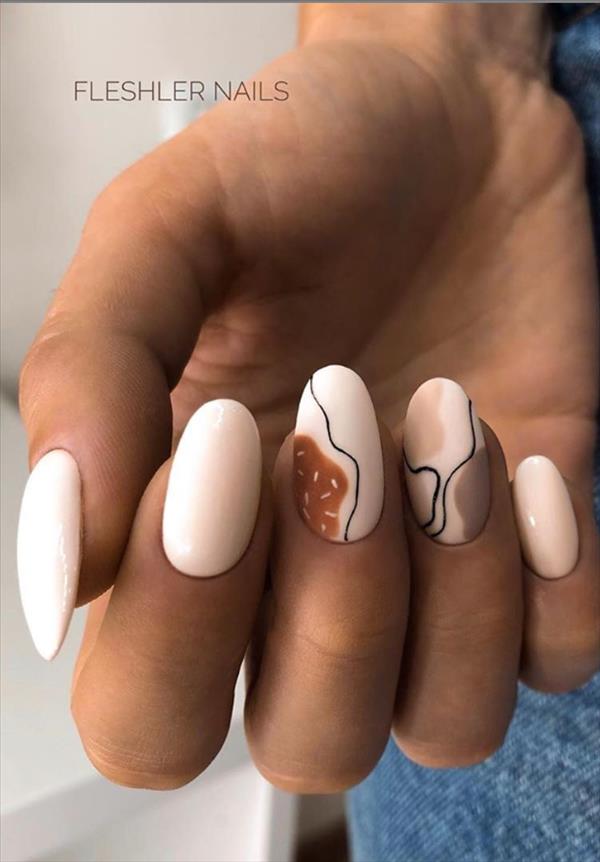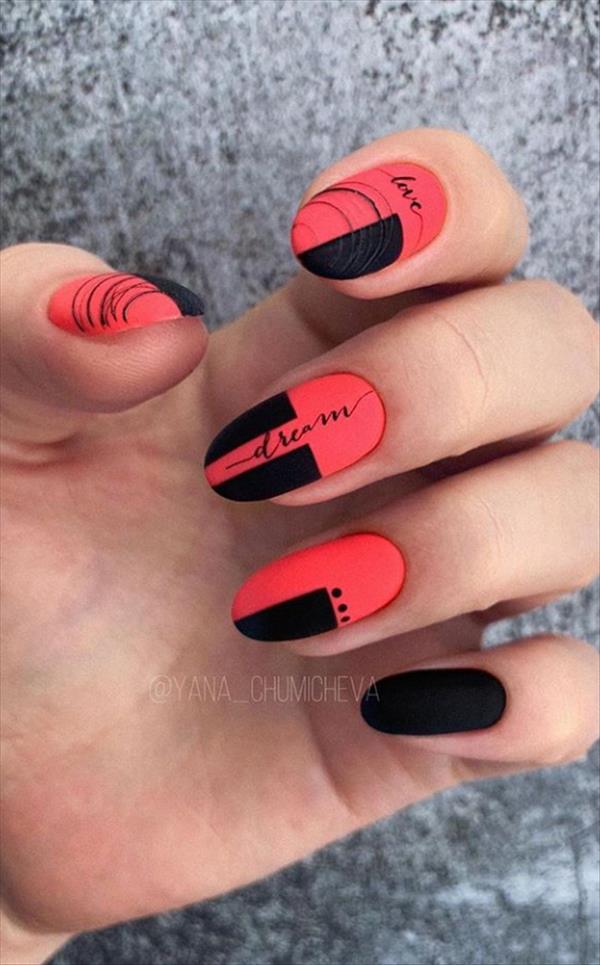 2. Recognize the skin color
Choose the right nail color according to the skin color of your hands. If you are white, you can ignore this problem directly. If your hands are black, try to choose a bright nail color to show your hands white. If the skin color of your hands is relatively yellow, avoid yellow nail polish which is close to the skin color of your hands.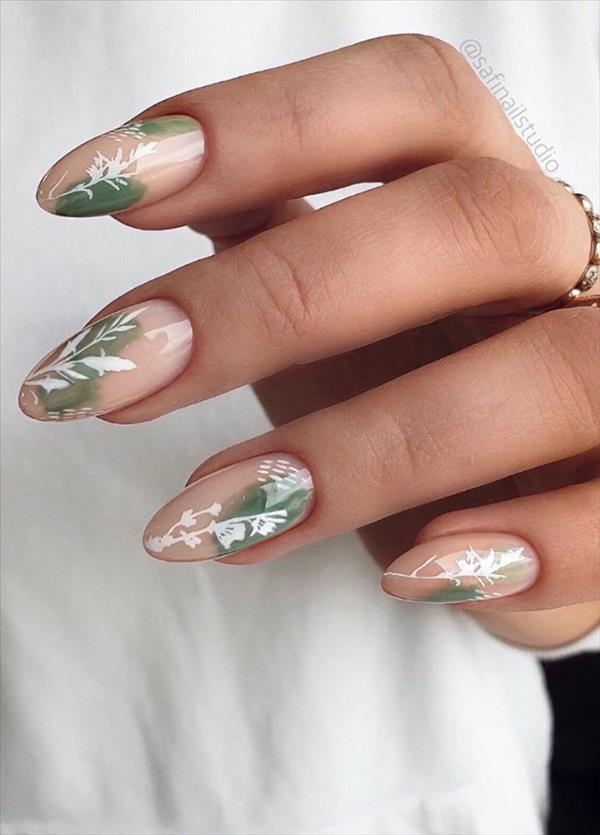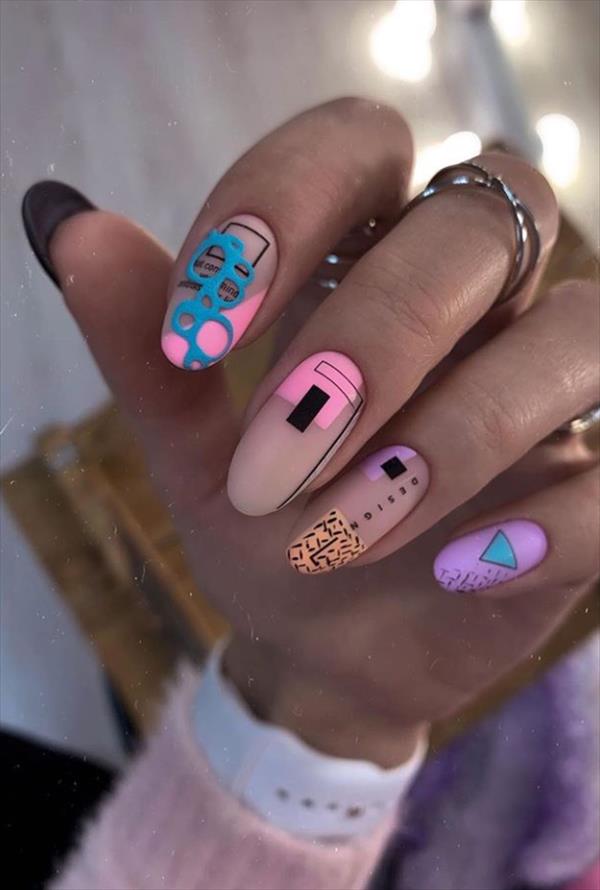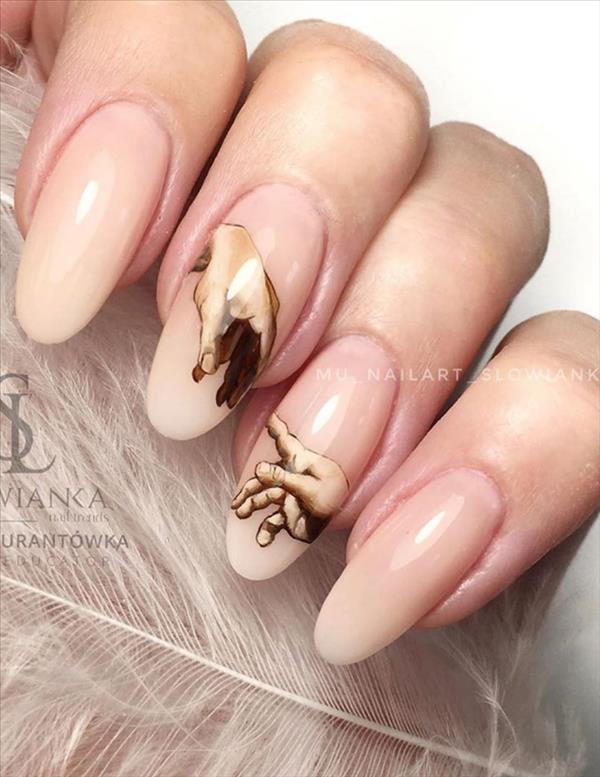 3. Understand the shape manicure you want
After choosing the color, you should also know what shape of manicure you want. Generally, if the hand fingers are slender, any shape of manicure is suitable. If the fingers are relatively short or mellow, it is recommended to leave long nails to make oval nails or circular nails, which can prolong the fingers.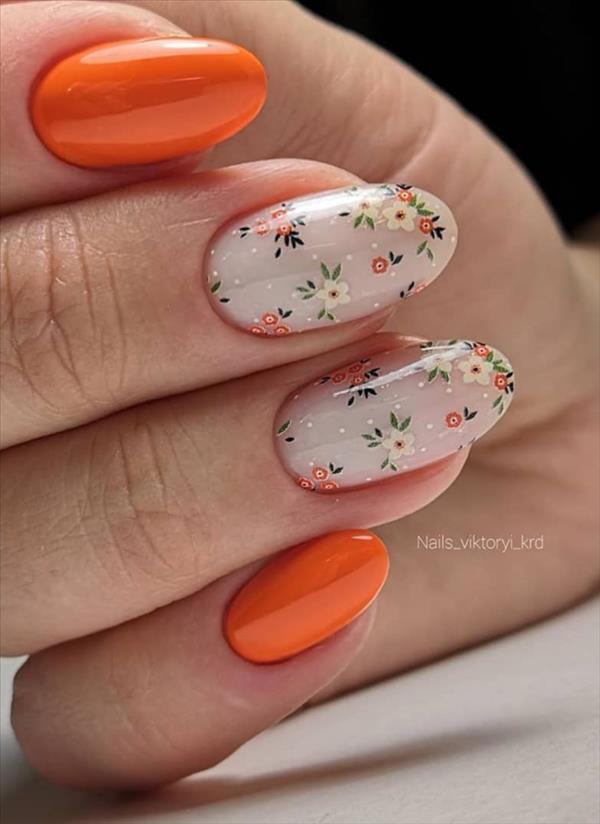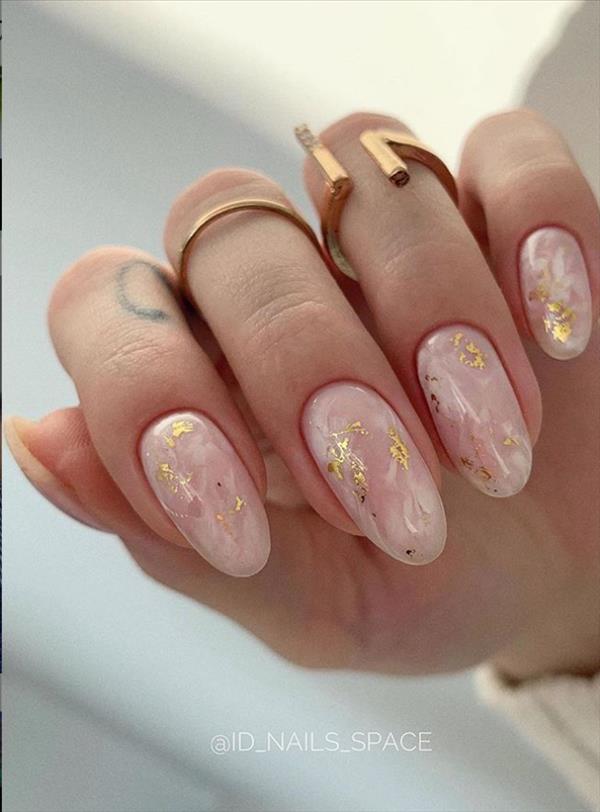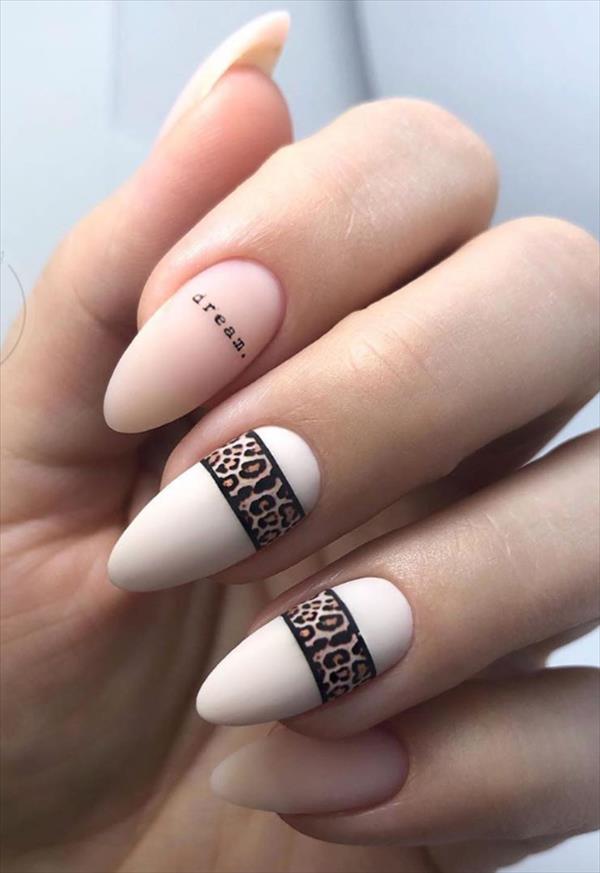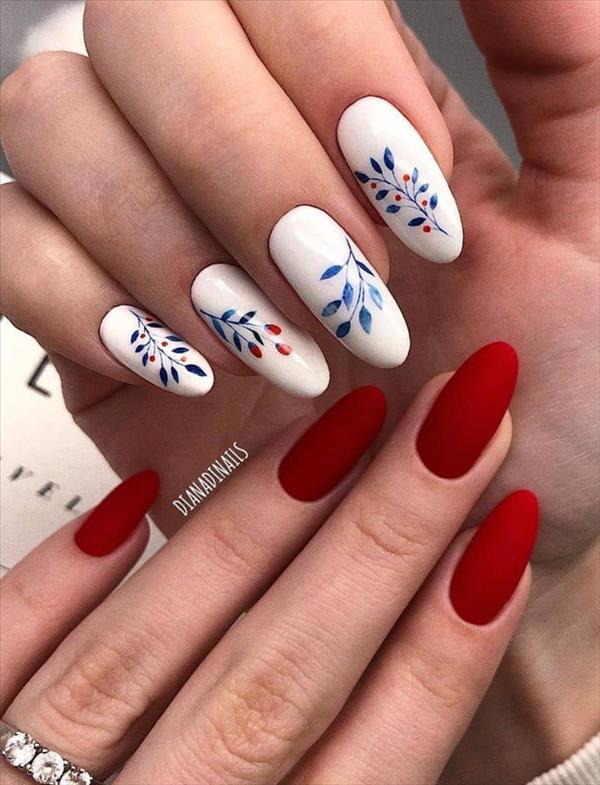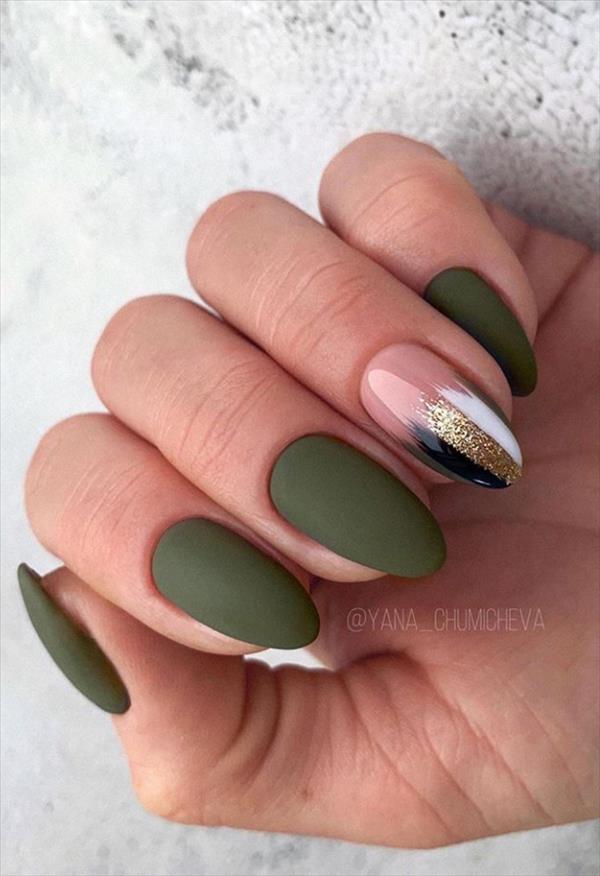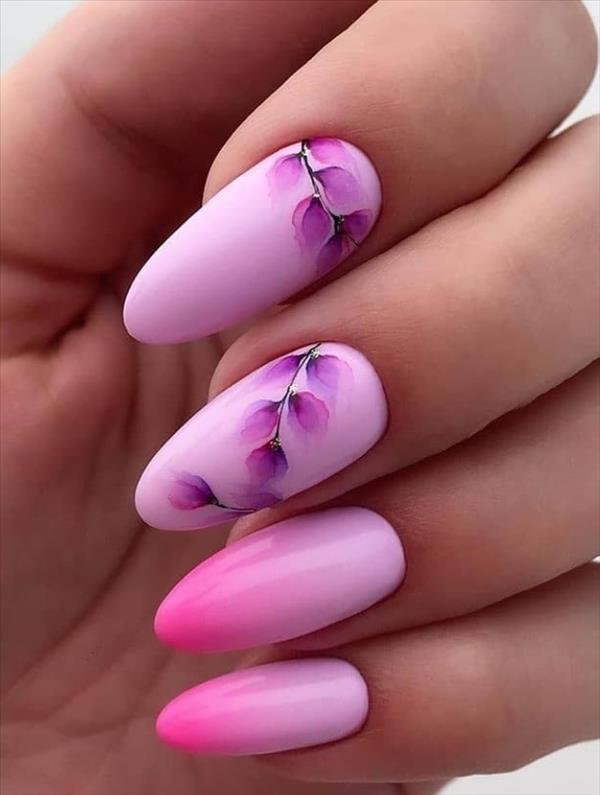 4. Avoid complex and colorful styles
Whether it is armor tablets or restless armor tablets, it is recommended to avoid those complicated and colorful manicure styles. Simple light color or dark color manicure, coupled with lines or dot patterns, are very beautiful. If you like personality, you can choose some gradient manicures, which are very unique and fashionable!