22 Cool behind the ear tattoos design for girls
Low-key and relaxed behind the ear tattoos have been trendy in the past few years. This is where the refined and feminine designs look especially beautiful. At the same time, this is also the perfect location for a tattoo that represents the essential thing in your life.
Behind the Ear Tattoos: Why Go To This Place?
Ear tattoos are usually for men and women who want to look fantastic and are not afraid to show off their tattoos in their everyday lives. Ear tattoos can convey a direct message and are perfect for those who are bold and determined.
Does a tattoo behind the ear hurt?
Unfortunately, they do. There is no excess skin around the ears, making the tattooing process uncomfortable and unpleasant. Make sure you find a fantastic tattoo artist and use a generous amount of numbing cream before you start tattooing!
More tattoo designs for 2022
Neck Tattoo for women: Cool tattoo placement to try
32 Cool back tattoos for women to ink in any season
flower tattoo
Floral tattoos are there for a reason. Each flower has a different meaning, from friendship to love, hope, joy, and courage, so everyone can choose a flower tattoo. Plus, flowers come in a wide variety of colors, which means you can customize your ink to your favorite colors and shades. Because flowers look beautiful as small tattoos, they are a great option to place behind the ears. An attractive alternative is floral vines that follow the shape of your ears. Other popular options include roses and bouquets.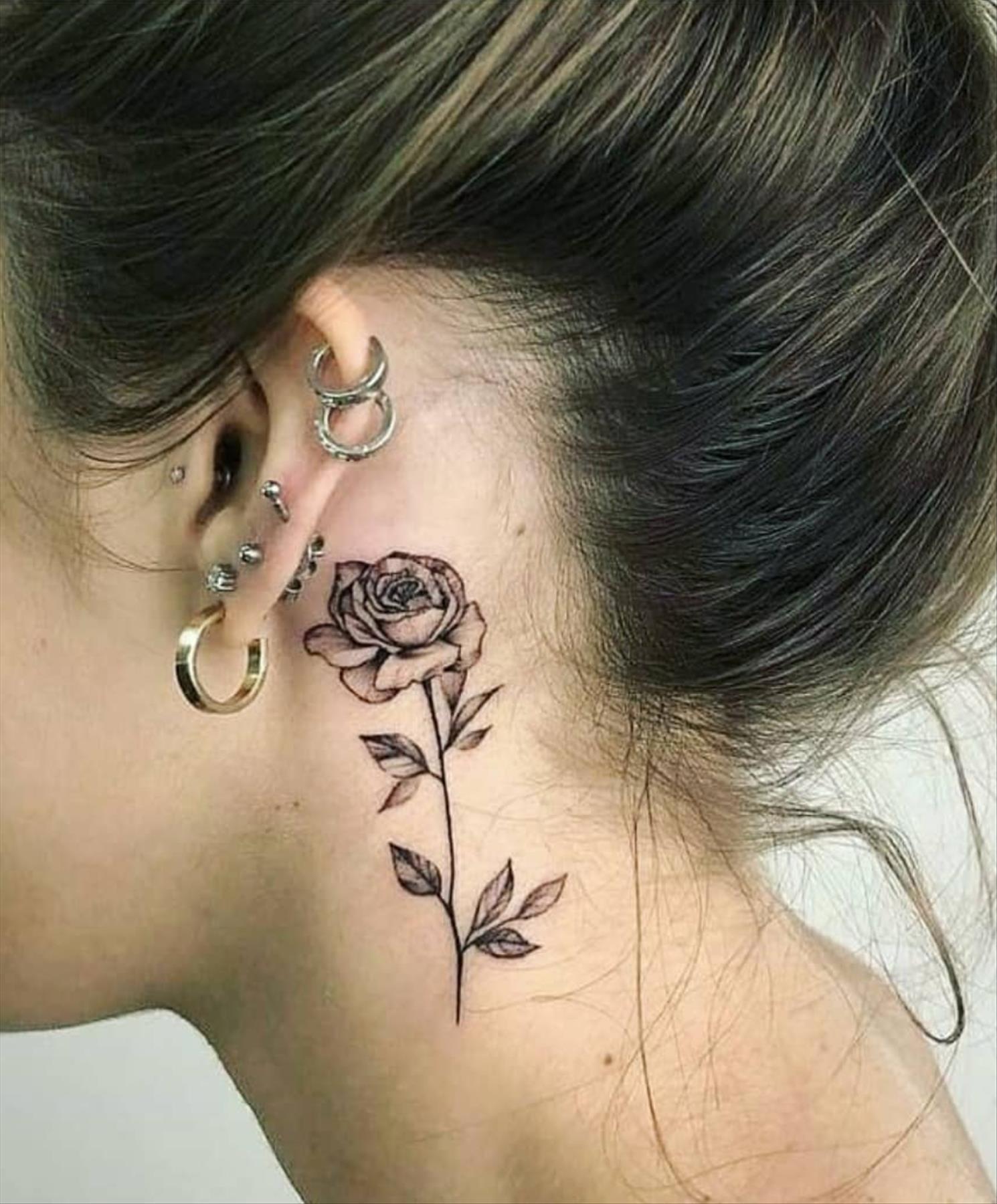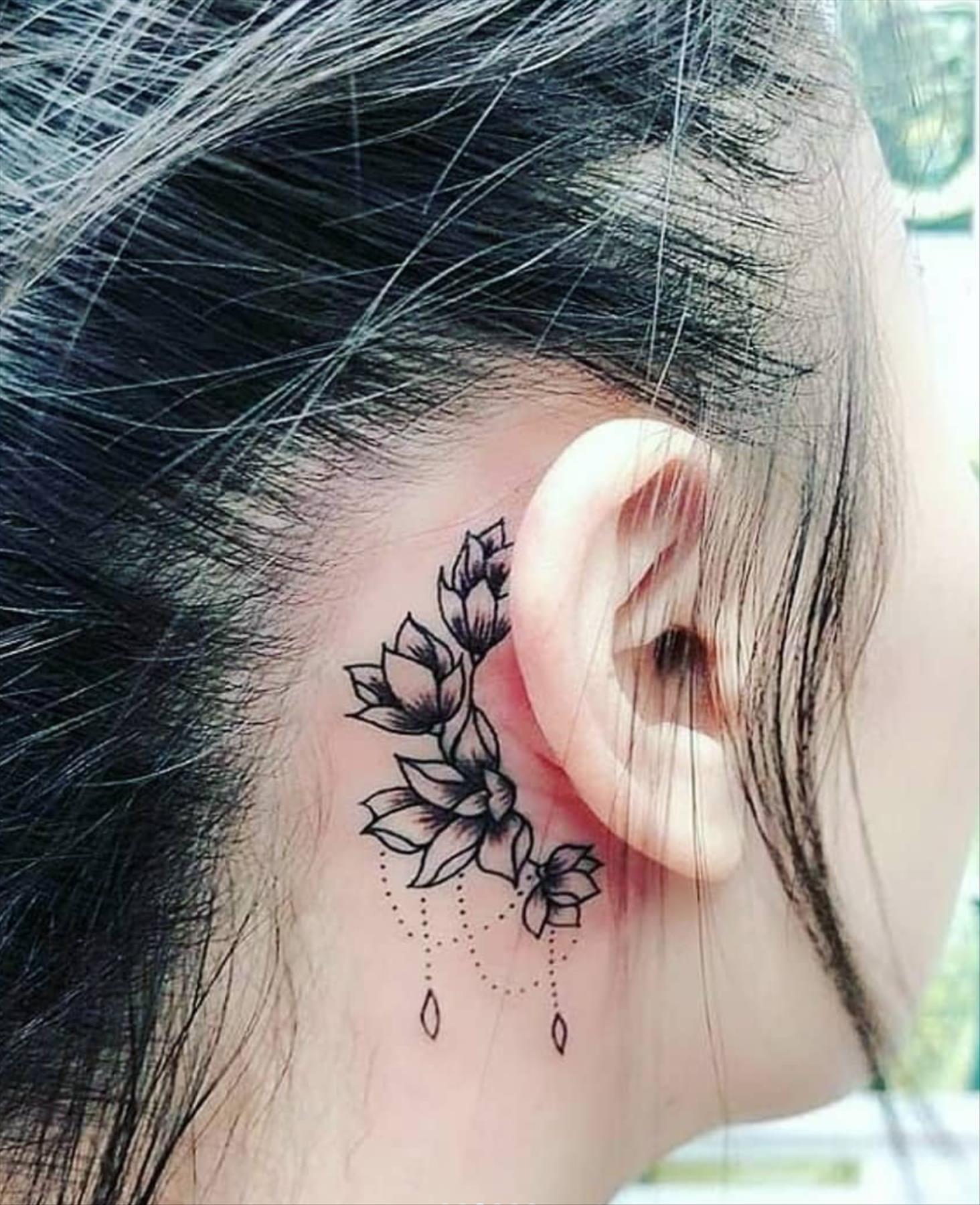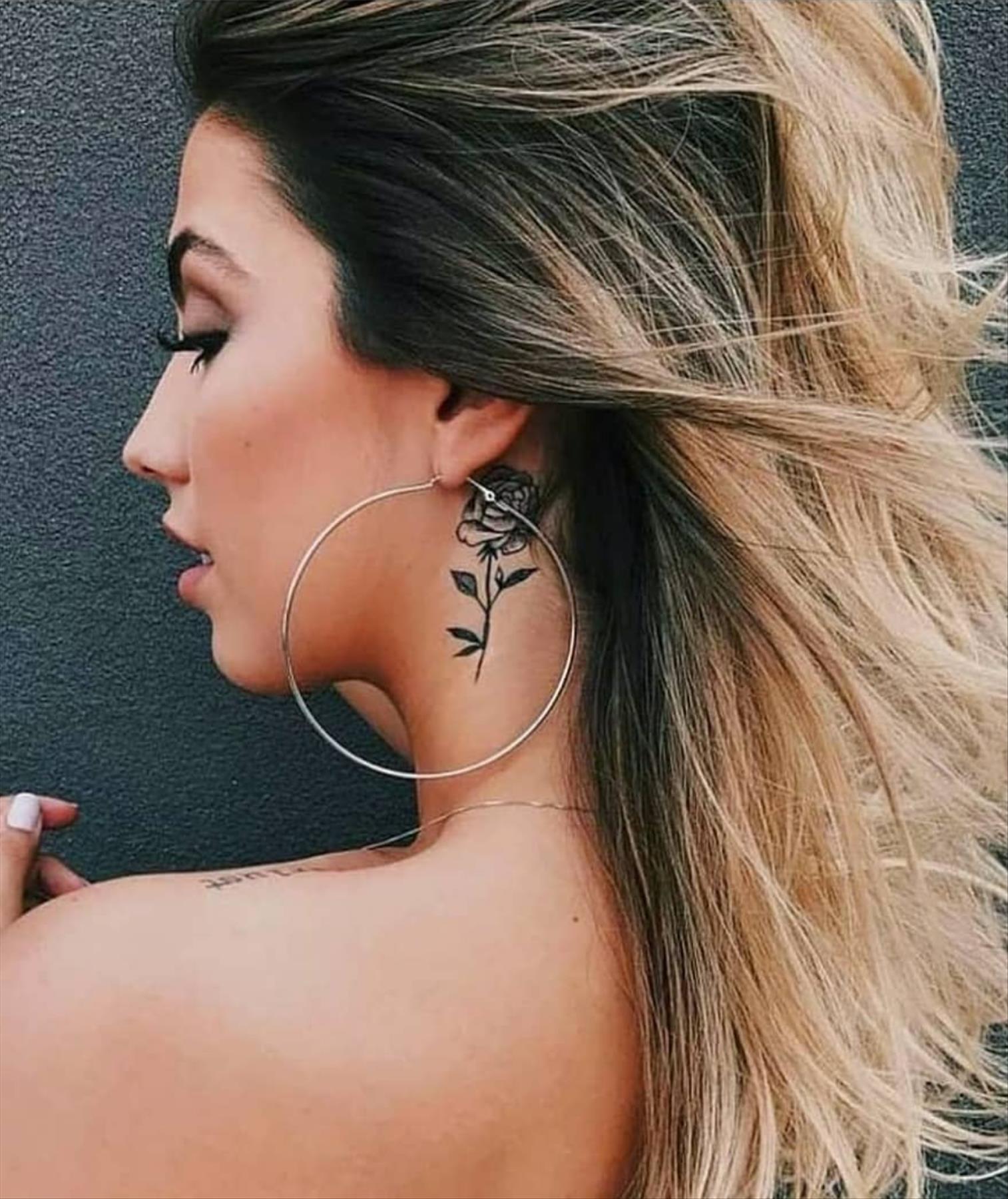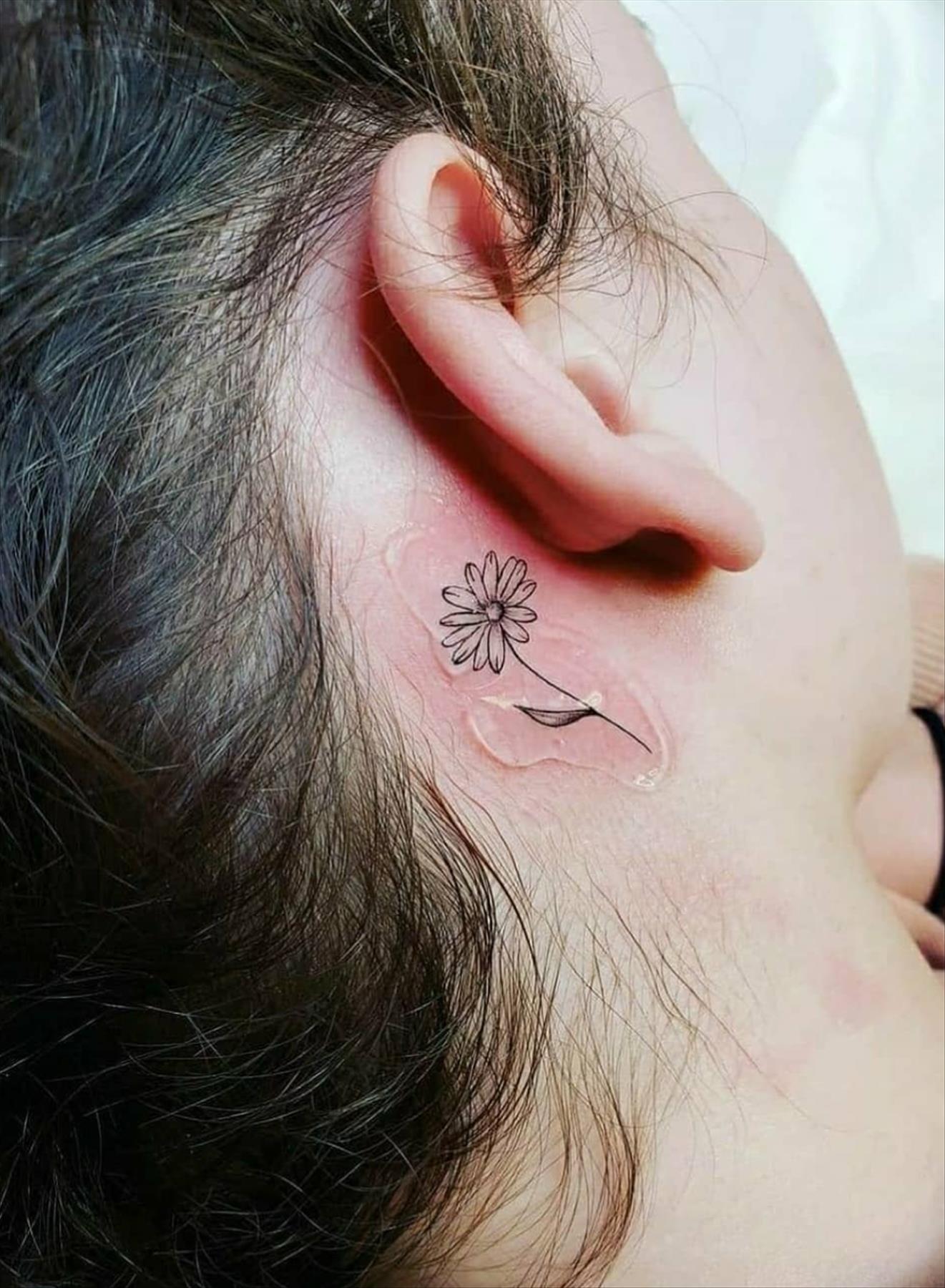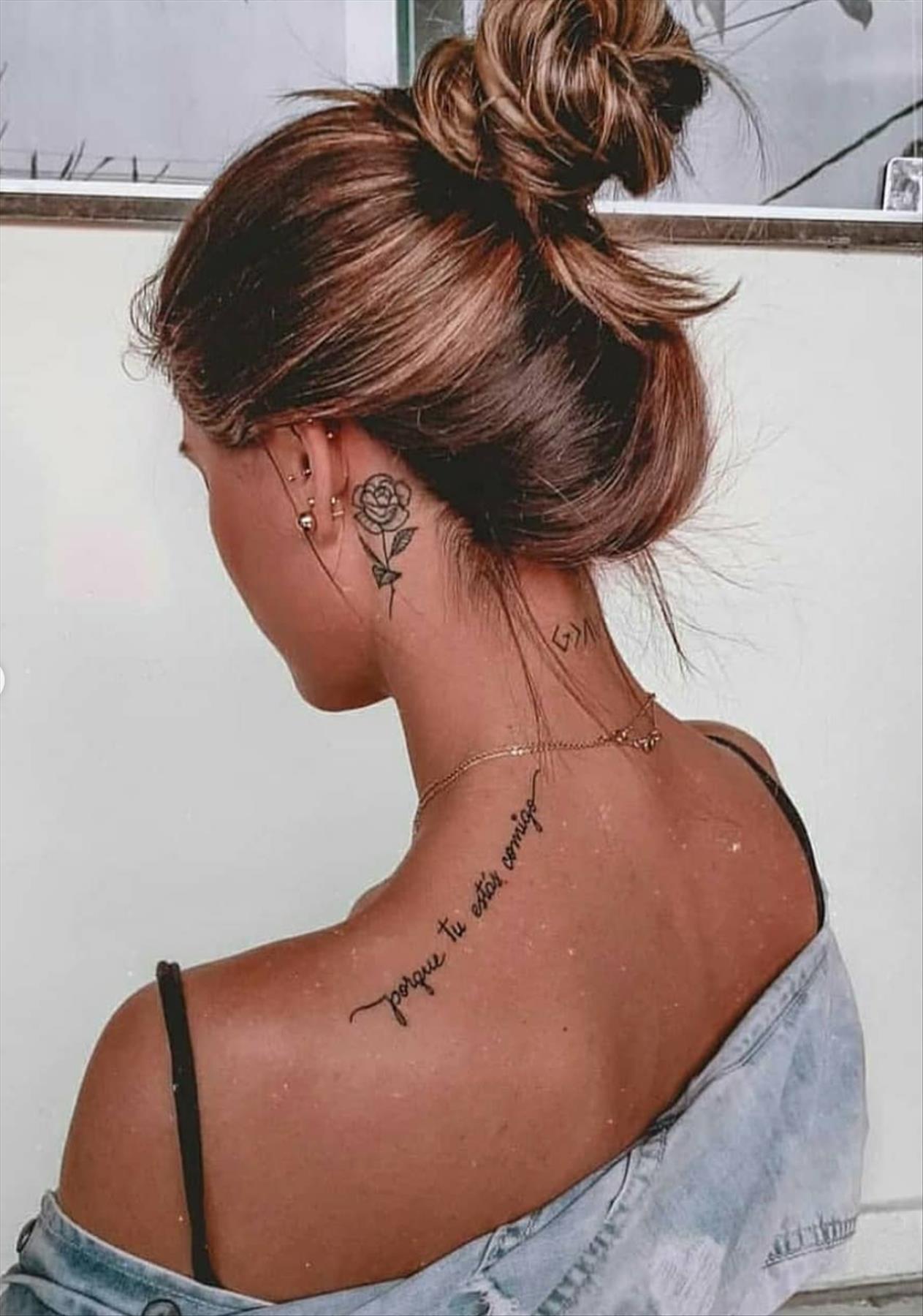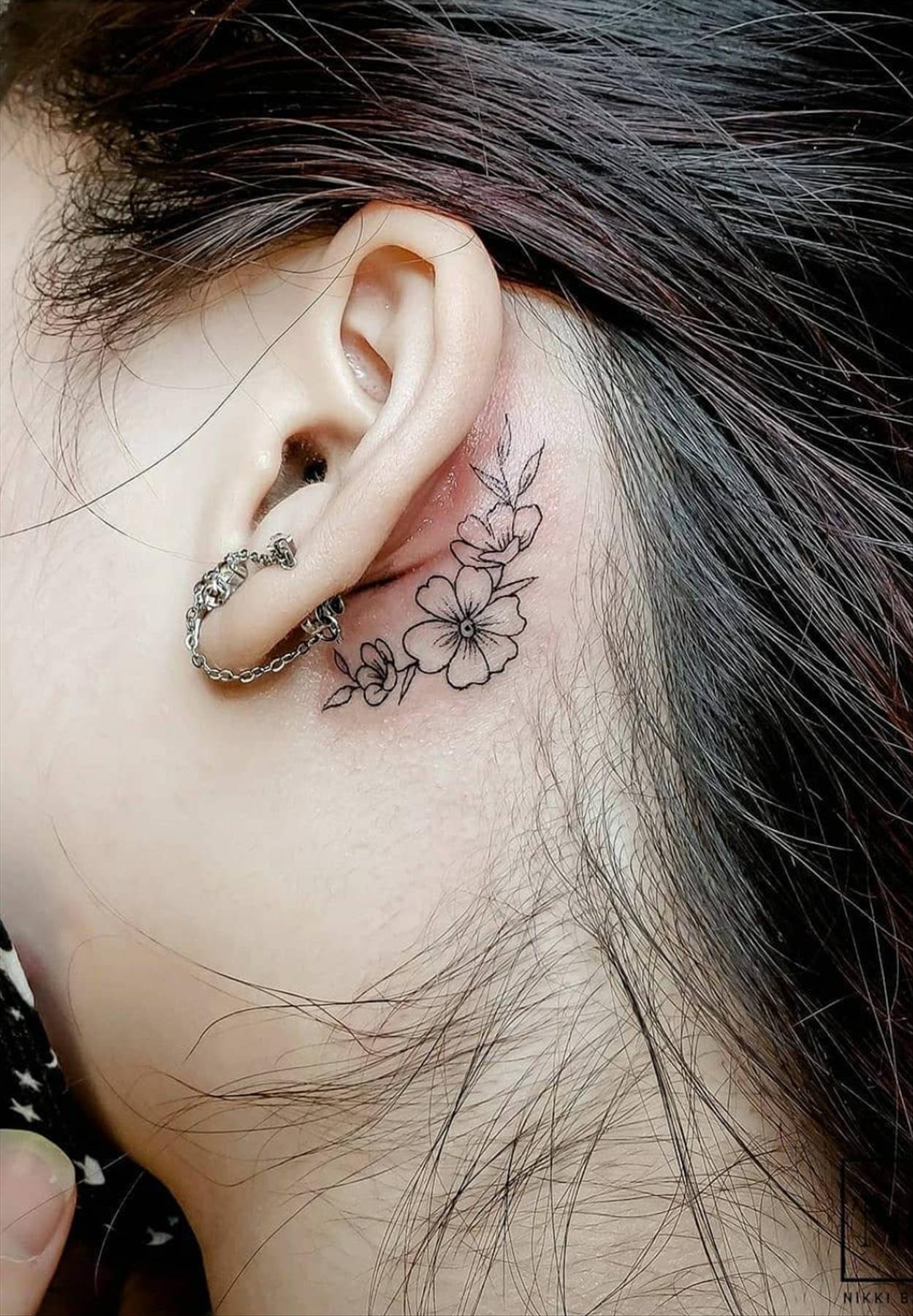 star and moon tattoo
The stars represent hope and guidance as they create light at night. Because of this, star tattoos may be ideal if you've been through dark times in your life. They are also a beautiful tattoo to pay tribute to your loved one, your "guide beacon." "There are so many different options for star tattoo designs, and they all look great behind the ears." The choice is yours, from simple dotted and line stars to constellations (that can represent your zodiac sign) to traditional pentagrams.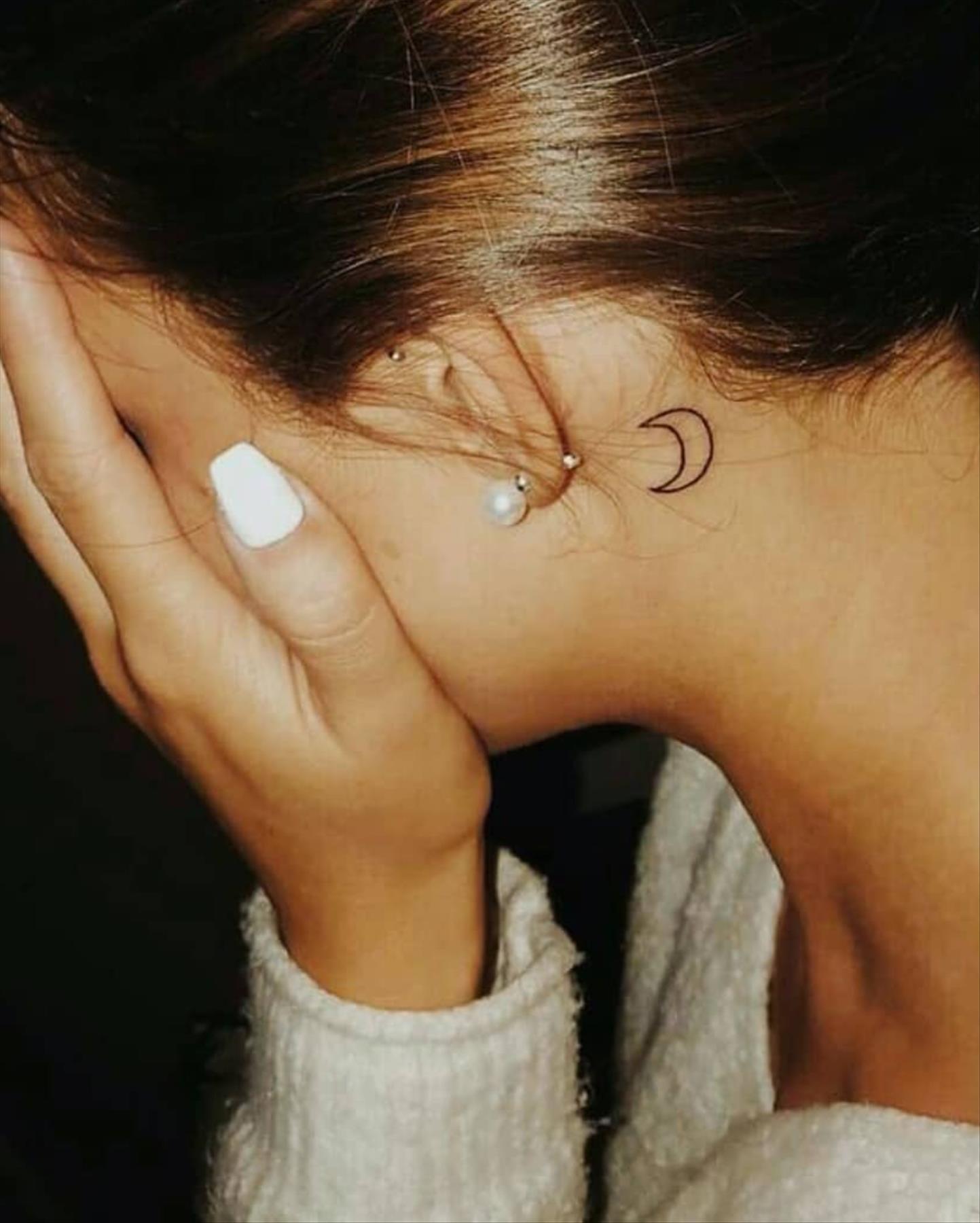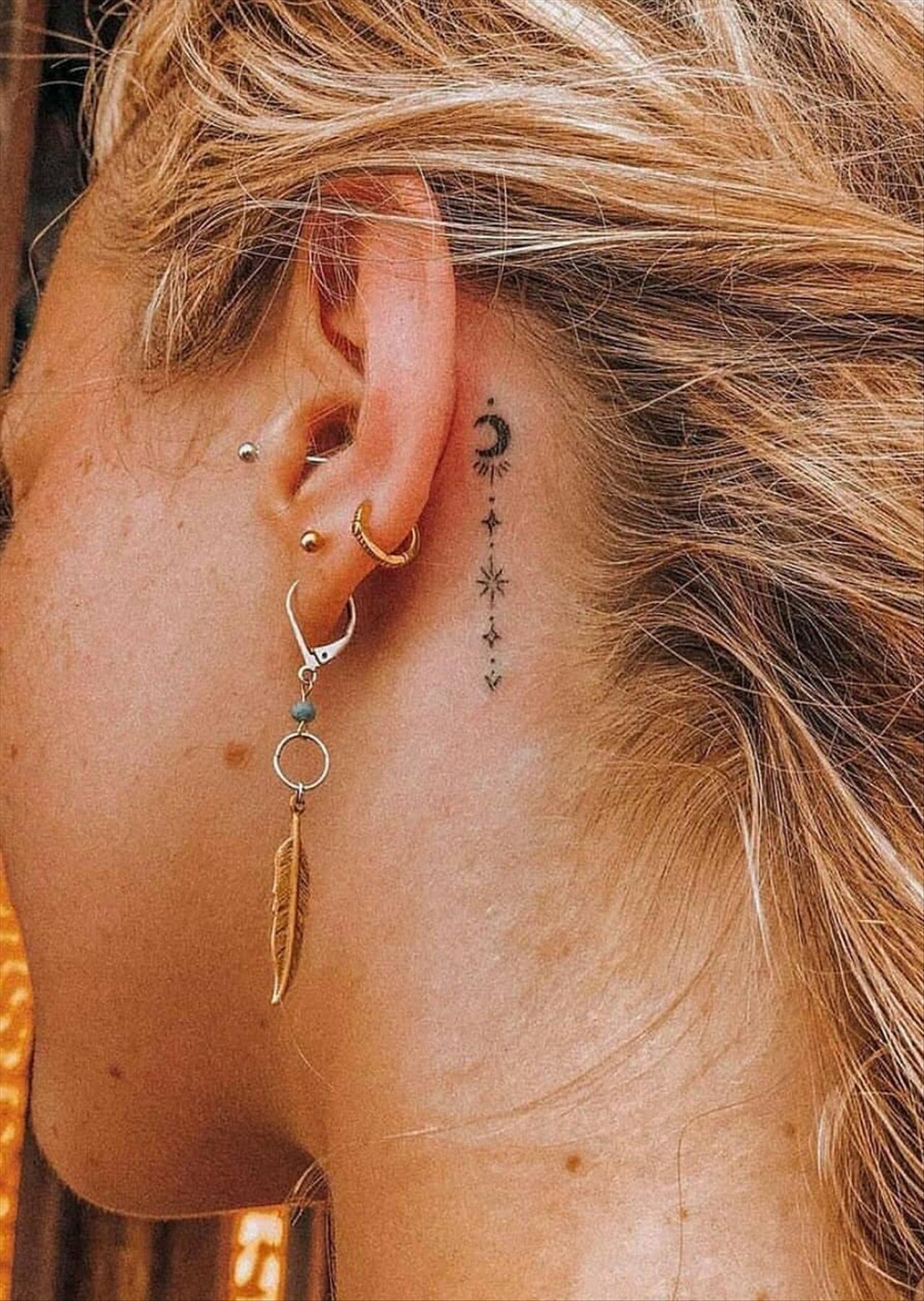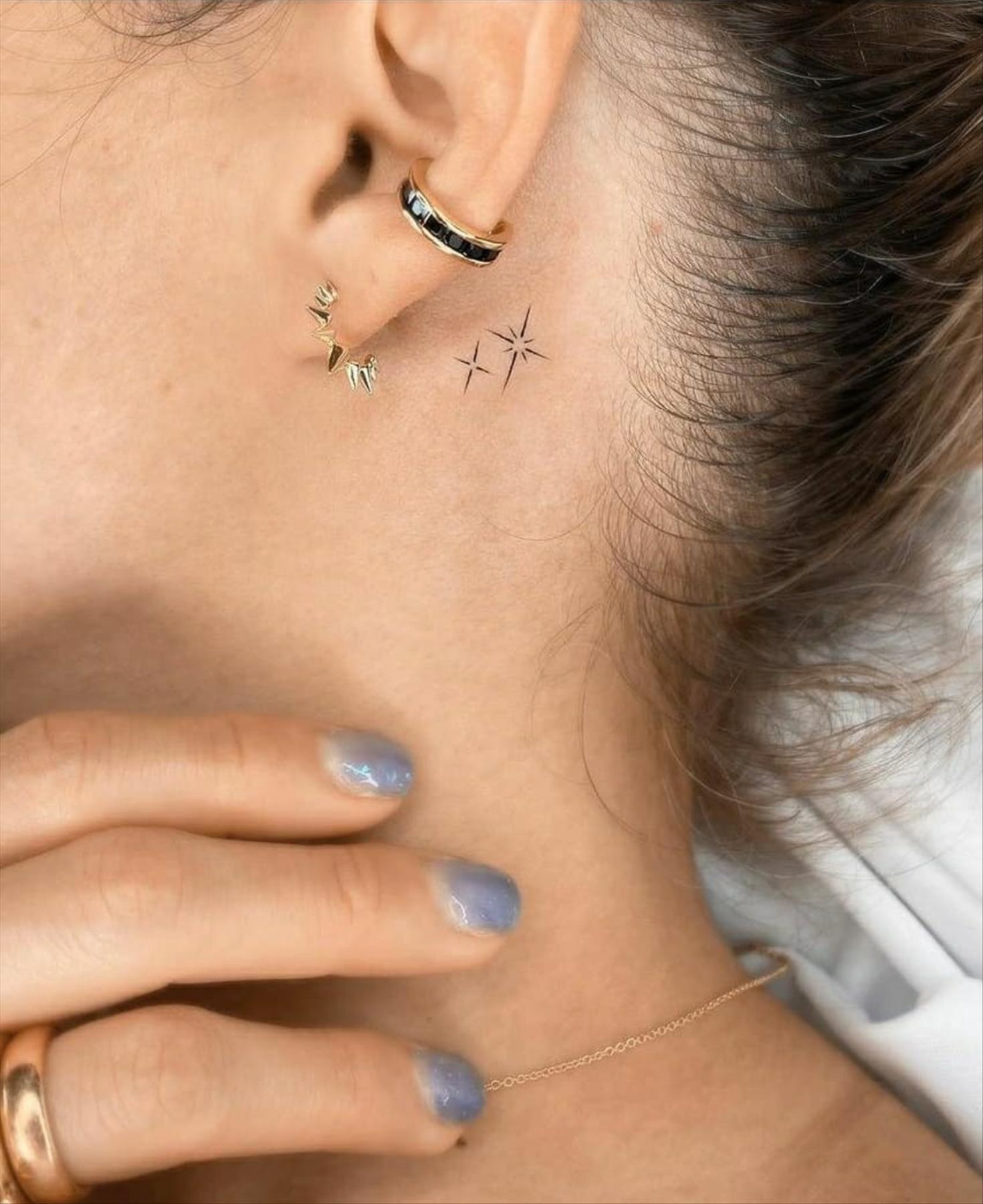 Heart tattoo design behind the ear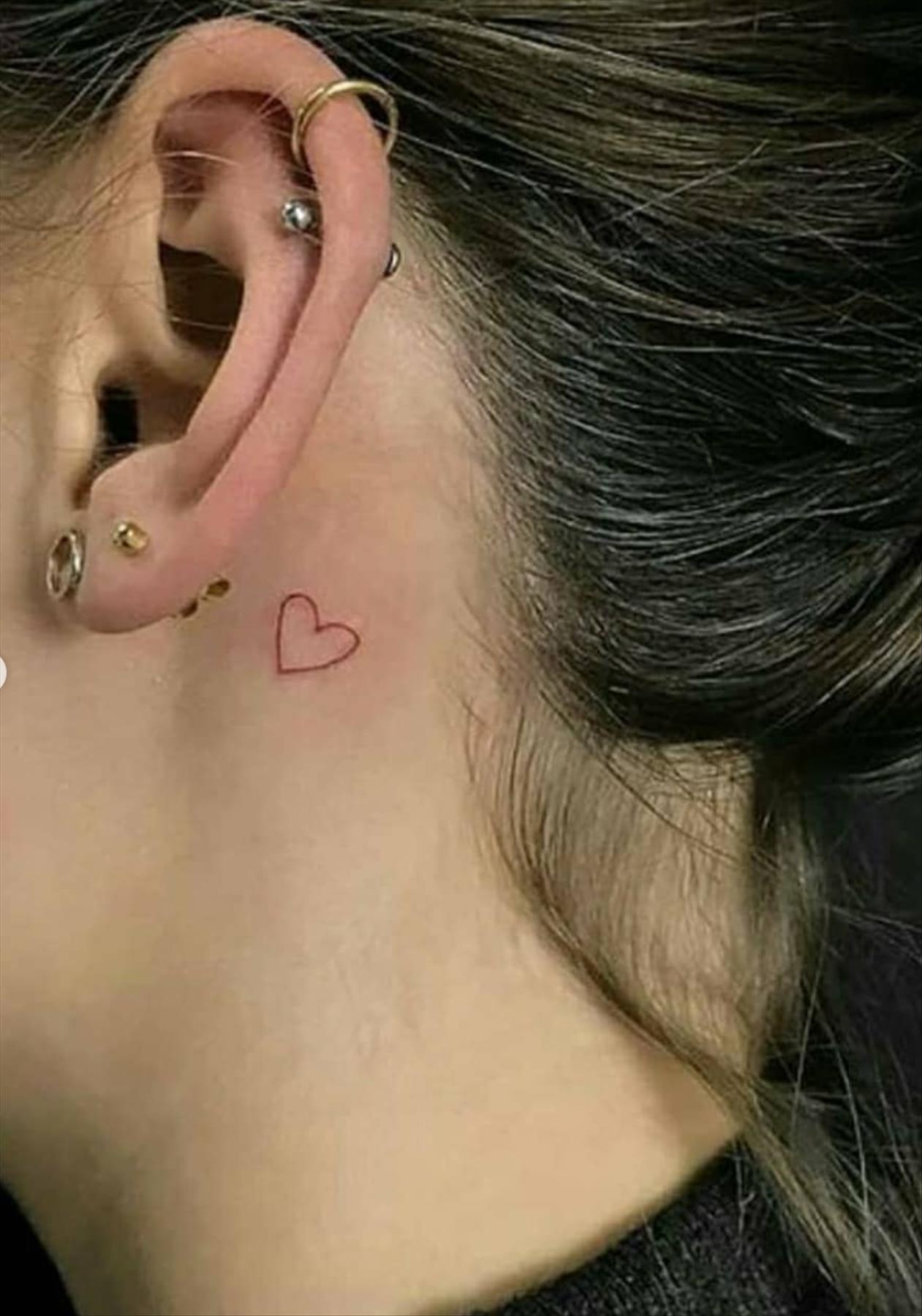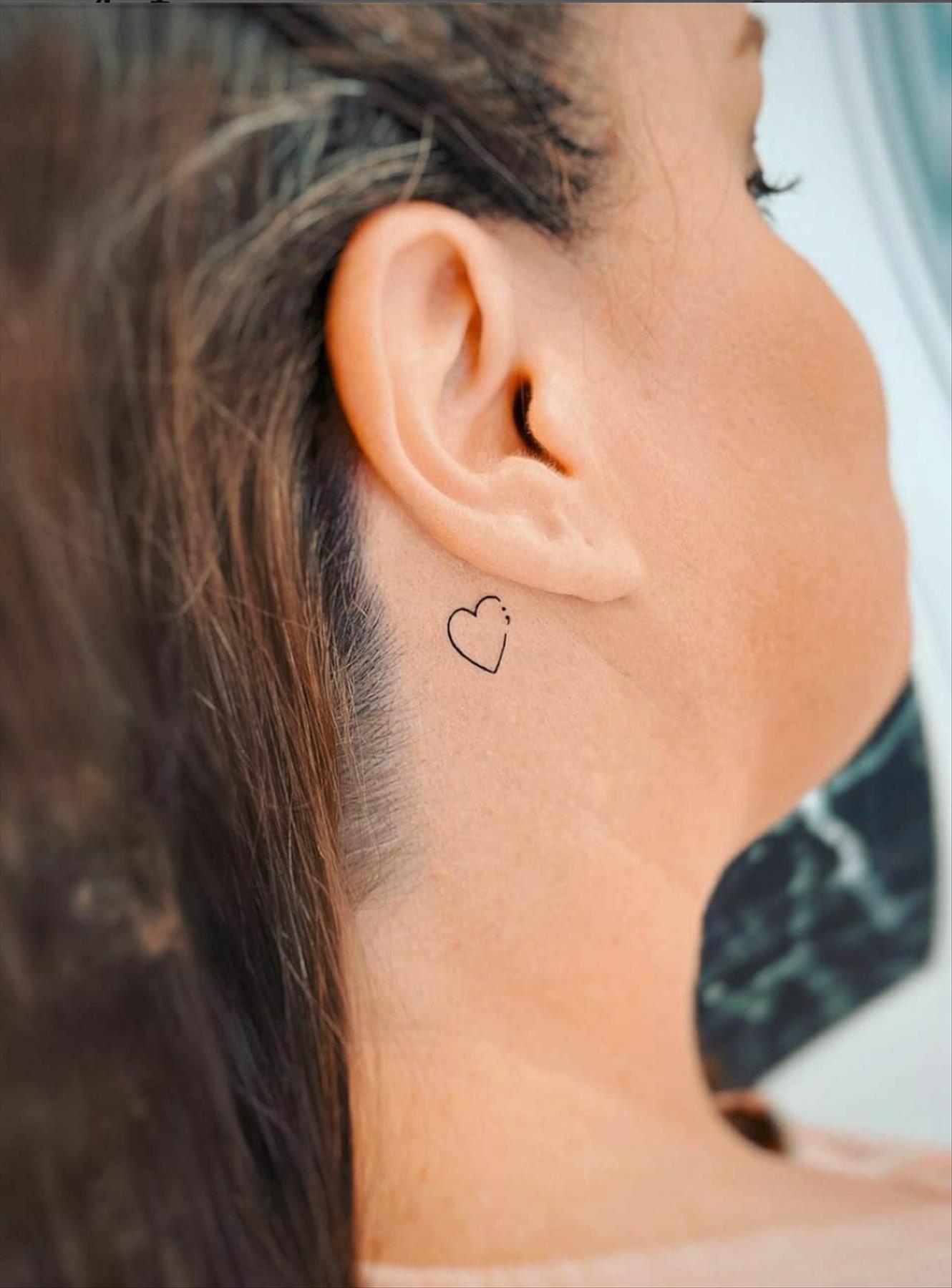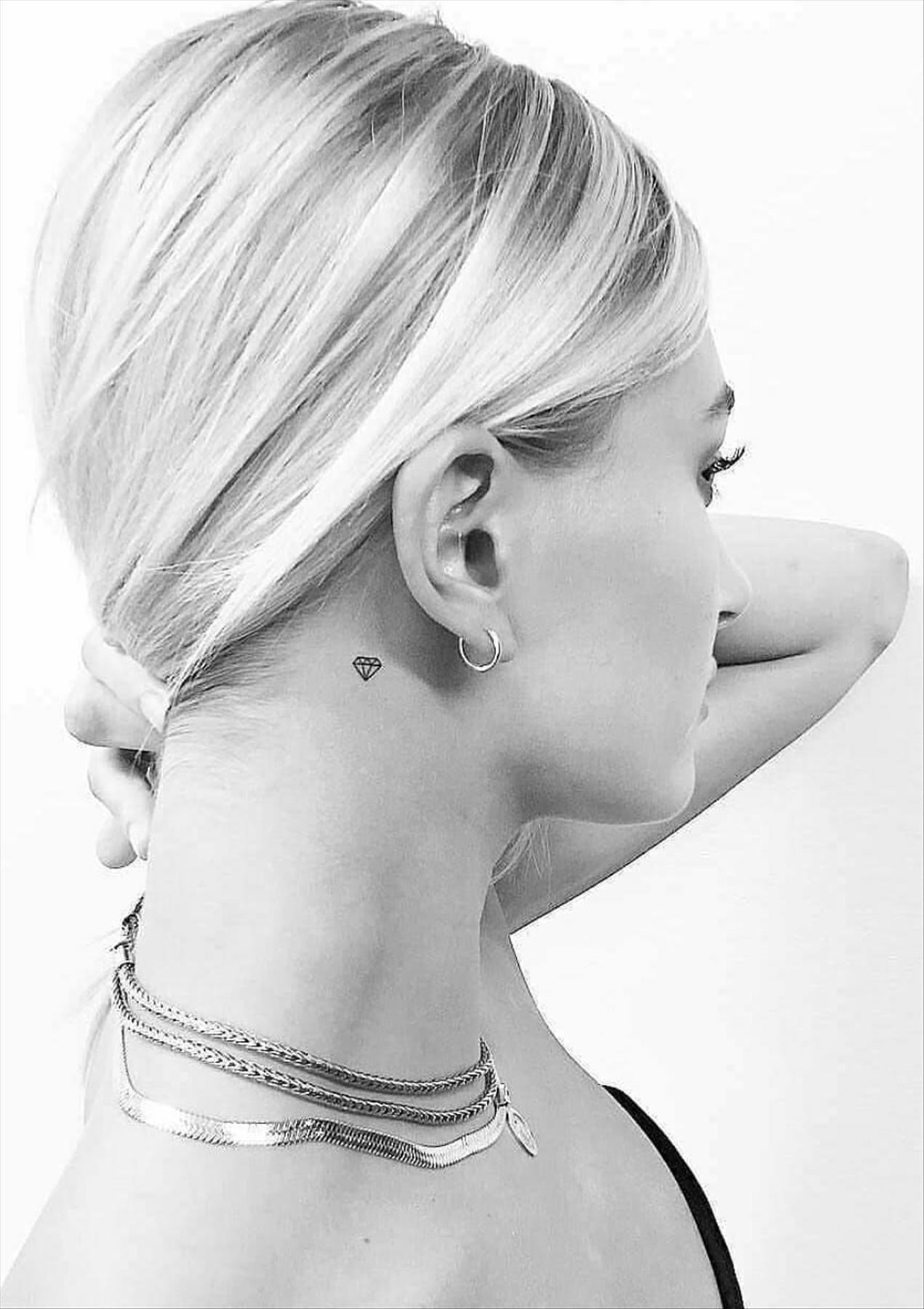 simple behind the ear tattoo
When the tattoo artist has limited space for you to design, it is better to choose simple tattoos. Clean and direct ink without too much shadow will stick out behind your ears. Popular options include single flower, star, cross, anchor, or initial. The designs still catch the eye but are less likely to "bleed" — that is, become blurred over time — because they're simple. Usually, simple designs look best with black ink, so discuss your options with your tattoo artist.