33 Elegant rose tattoo designs for women to ink now
Rose tattoo designs for women have been a popular choice for decades. It dates back to the 30s, and there's a reason it's still one of the most popular tattoo designs. The pieces are beautiful, subtle, and bold. Whether this is your first or 23rd tattoo, get inspired by these cool rose tattoo designs for women.
Rose tattoos have been popular for decades due to their beauty and symbolism. Red roses have always been associated with romance, love, and affection. However, like the symbolism of many colors, other shades of roses can mean different things. Yellow represents joy and luck, pink represents grace and gratitude, and blue represents mystery and rarity. Meanwhile, white roses represent innocence and purity, and black roses represent death and loss.
Rose tattoos can be done anywhere on your body. It's a matter of personal choice. Ideally, you want to showcase your art, which makes arms, hands, shoulders, chest, and neck popular choices. However, the wide variety of designs and styles means that rose tattoos look great anywhere.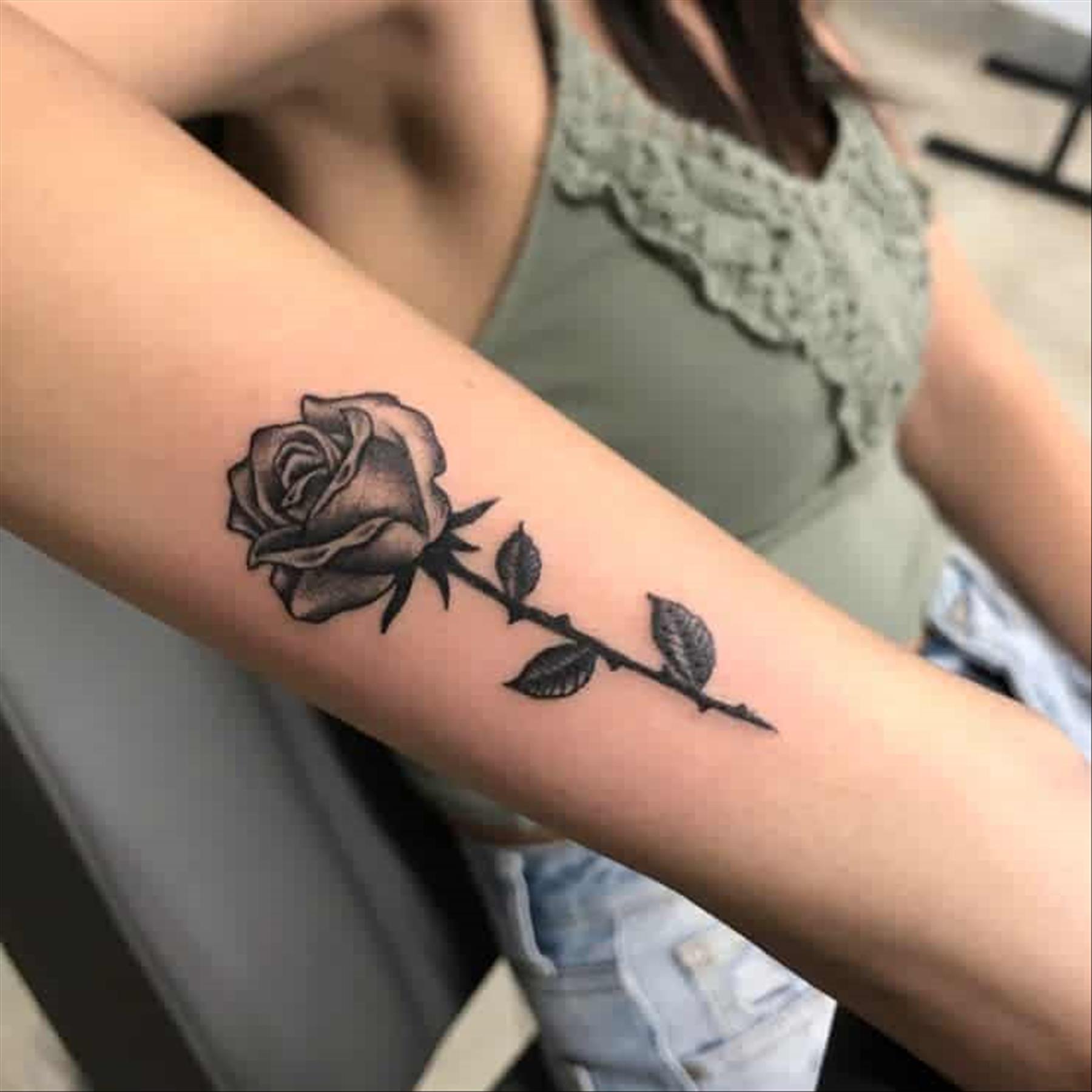 Pages:
Page
1
,
Page
2
,
Page
3
,
Page
4
,
Page
5
,
Page
6
,
Page
7
,
Page
8
,
Page
9
,
Page
10
,
Page
11
,
Page
12
,
Page
13
,
Page
14
,
Page
15
,
Page
16
,
Page
17
,
Page
18
,
Page
19
,
Page
20
,
Page
21
,
Page
22
,
Page
23
,
Page
24
,
Page
25
,
Page
26
,
Page
27
,
Page
28
,
Page
29
,
Page
30
,
Page
31
,
Page
32
,
Page
33