38 Chic spine tattoos and back tattoos for cool women
The placement of the ink is as telling as the tattoo itself. Countless concepts can be explored, adapted, and depicted when choosing a tattoo positioning. Spine tattoos are a perfect way to make a bold visual impression. The spine tattoos provide a vertical canvas to create some spectacular ink works. This is the new hotness in tattoos! When you choose a spine tattoo design, make sure you choose a tattoo that is not only visually impressive but also represents you. If you don't know where to start, we're here to help with 38 Chic spine tattoos and back tattoos for cool women.
Let's Make Some Spectacular Spine Tattoo Ideas With Ink
As tattoos grow in popularity, artists continue to expand the range of colors, intricacies, and designs of tattoos. The same goes for spine tattoos. In the past, the spine was represented by Chinese characters or tribal motifs running down the back. Today, it is a perfect canvas for some contemporary severe body art, often intricately detailed. There are tons of design themes for you to choose from. From florals to embellishments, from solid black to delicate ink, spine tattoos seem to capture Instagrammers' attention everywhere. Since the spine is a sensitive area, this procedure can be a little tricky, but the results are dramatic and make the temporary discomfort worth it. If you're looking for inspiration, keep browsing our spine tattoos made by incredible ink masters worldwide.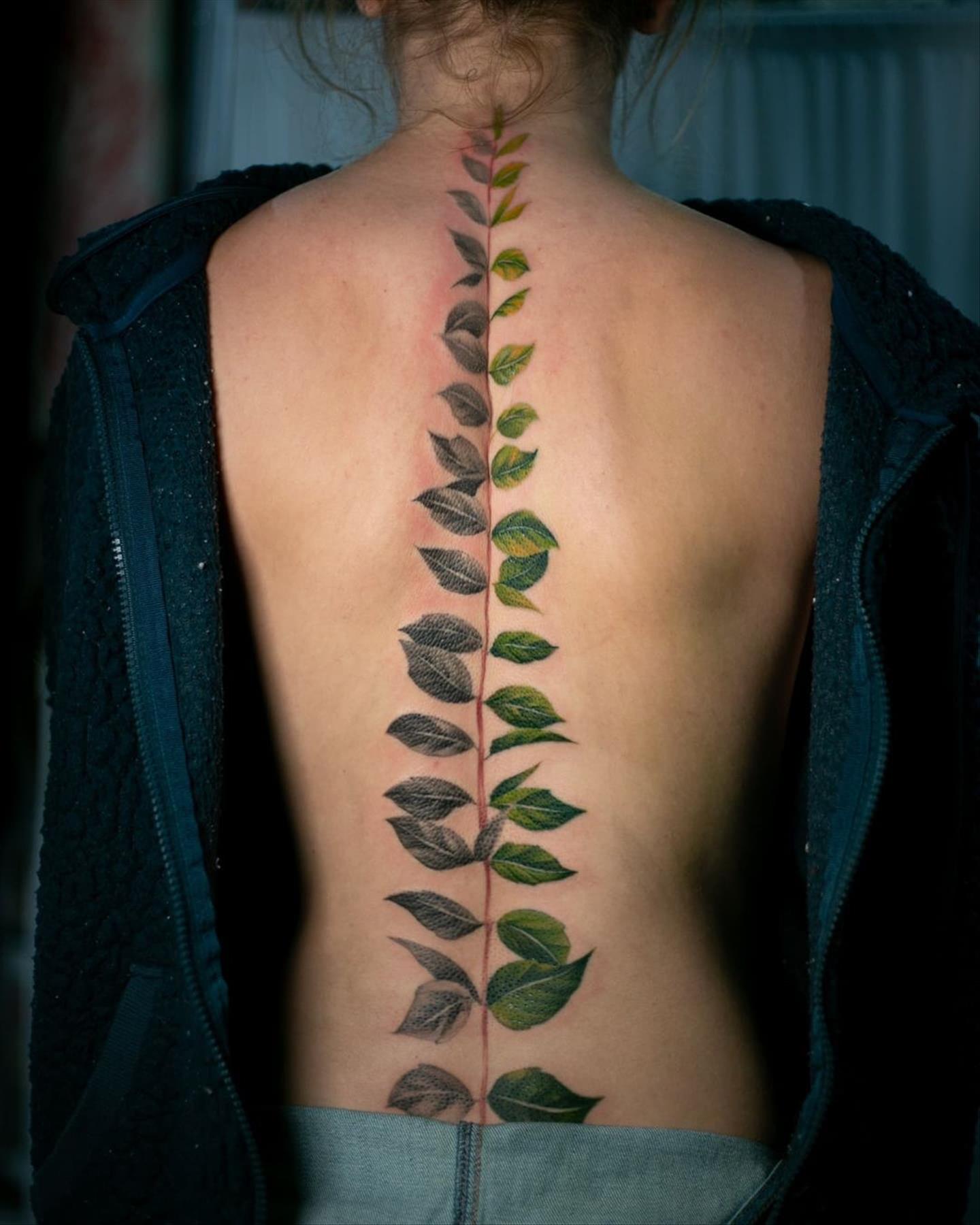 Pages:
Page
1
,
Page
2
,
Page
3
,
Page
4
,
Page
5
,
Page
6
,
Page
7
,
Page
8
,
Page
9
,
Page
10
,
Page
11
,
Page
12
,
Page
13
,
Page
14
,
Page
15
,
Page
16
,
Page
17
,
Page
18
,
Page
19
,
Page
20
,
Page
21
,
Page
22
,
Page
23
,
Page
24
,
Page
25
,
Page
26
,
Page
27
,
Page
28
,
Page
29
,
Page
30
,
Page
31
,
Page
32
,
Page
33
,
Page
34
,
Page
35
,
Page
36