52 Cool Silver and white highlights on black hair: peekaboo hair color looks for brunette
Silver and white highlights on black hair can create a stylish and modern look that is perfect for those who want to add visual interest to their hairstyle. Peekaboo highlights or money piece hair colors are so popular and trending in 2023. Whether you have naturally black hair or you have dyed your hair black, silver and white highlights can add dimension and depth to your look.
Here are a few ideas for incorporating silver and white highlights into your black hair:
All-over silver: Add an all-over silver highlight to your black hair for a cool and edgy look. This can be achieved by using a silver hair dye or applying silver hair chalk or temporary color spray.
Silver and white ombre: Create a gradient effect by blending silver and white highlights together, starting with silver at the roots and gradually transitioning to white at the ends. This can be achieved with hair dye or temporary color products.
Silver and white balayage: Balayage is a highlighting technique that involves painting the color onto the hair in a gradient, creating a natural and sun-kissed look. You can use this technique to add silver and white highlights to your black hair for a soft and subtle look.
Silver and white highlights for brunette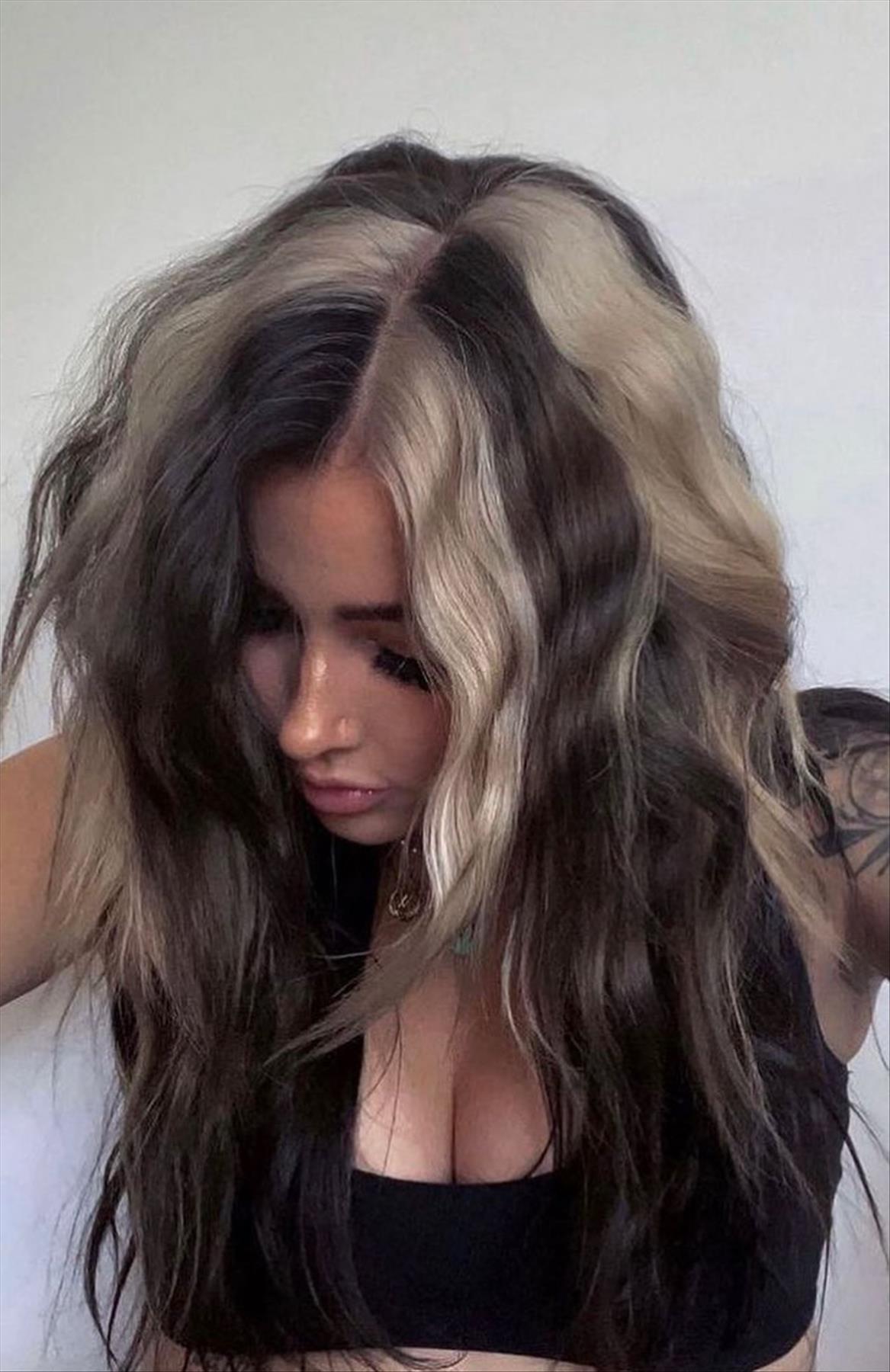 Pages:
Page
1
,
Page
2
,
Page
3
,
Page
4
,
Page
5
,
Page
6
,
Page
7
,
Page
8
,
Page
9
,
Page
10
,
Page
11
,
Page
12
,
Page
13
,
Page
14
,
Page
15
,
Page
16
,
Page
17
,
Page
18
,
Page
19
,
Page
20
,
Page
21
,
Page
22
,
Page
23
,
Page
24
,
Page
25
,
Page
26
,
Page
27
,
Page
28
,
Page
29
,
Page
30
,
Page
31
,
Page
32
,
Page
33
,
Page
34
,
Page
35
,
Page
36
,
Page
37
,
Page
38
,
Page
39
,
Page
40
,
Page
41
,
Page
42
,
Page
43
,
Page
44
,
Page
45
,
Page
46
,
Page
47
,
Page
48
,
Page
49
,
Page
50
,
Page
51