58 Stylish Halloween nail designs to be cool in 2022
Many people look forward to Halloween because it is fun and expressive. Every year on October 31, it is a day when people express their individuality with their costumes and enjoy a night of fun. You, too, can get into the Halloween spirit this year by getting cute or spooky Halloween nail designs in 2022. There are plenty of options, whether you prefer detailed Halloween nail art that makes a statement and attracts attention or something as simple as a small pumpkin or a monochromatic color scheme. If you're looking for inspiration, look no further because we have plenty of spooky Halloween nail designs that are easy to replicate.
How do you do your Halloween nail designs?
Halloween is a fun and expressive holiday. Depending on your preference, there are many ways to create unique Halloween nail art. This may include symbols such as bats, ghosts, vampires, pumpkins, and witches. Or you can get more creative with your use of color and go bold with orange and red, or stick to blue colors like black and deep purple.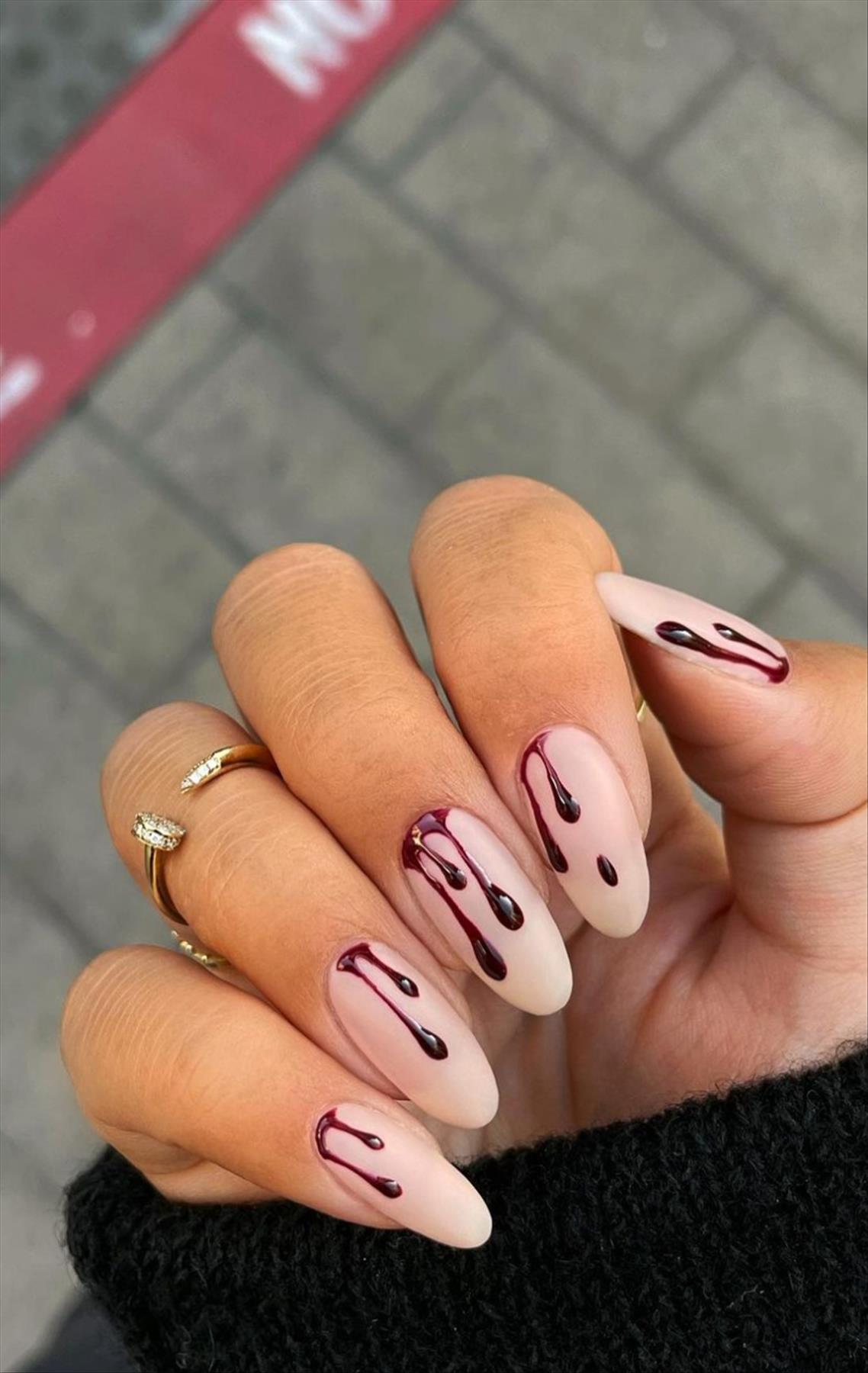 Pages:
Page
1
,
Page
2
,
Page
3
,
Page
4
,
Page
5
,
Page
6
,
Page
7
,
Page
8
,
Page
9
,
Page
10
,
Page
11
,
Page
12
,
Page
13
,
Page
14
,
Page
15
,
Page
16
,
Page
17
,
Page
18
,
Page
19
,
Page
20
,
Page
21
,
Page
22
,
Page
23
,
Page
24
,
Page
25
,
Page
26
,
Page
27
,
Page
28
,
Page
29
,
Page
30
,
Page
31
,
Page
32
,
Page
33
,
Page
34
,
Page
35
,
Page
36
,
Page
37
,
Page
38
,
Page
39
,
Page
40
,
Page
41
,
Page
42
,
Page
43
,
Page
44
,
Page
45
,
Page
46
,
Page
47
,
Page
48
,
Page
49
,
Page
50
,
Page
51
,
Page
52
,
Page
53
,
Page
54
,
Page
55
,
Page
56
,
Page
57
,
Page
58