64 Best Fall Nail Colors 2022 Trends You'll Love To Try
Fall is here, and the leaves change color to look like Fall nail colors 2022 trends. If you like colorful or French manicures, don't be so quick to give up. We're seeing celebrities and shows getting more experimental on Instagram: from nudes, polka dot manicures, and pastels to bold nail art. To inspire you, below and on the next page are the top celebrity and Instagram nail colors and art trends for fall 2022.
Cool Fall nail colors 2022 for Autumn
We all love a pretty nail color no matter what time of the year. As the seasons continue to change, so does our closet. And it can be fun to try new nail colors that match the season's colors. Fall is a great time to experiment with nail colors that echo the changing colors of the leaves. It's also a great season to break the mold and experiment with bright colors. Indulge in a soft purple or shock everyone with a striking yellow. You better start experimenting if you're not too comfortable with your outfit. Read on to find out what the hottest nail colors are this fall, and get ready to break the mold and test the waters with some bright new colors.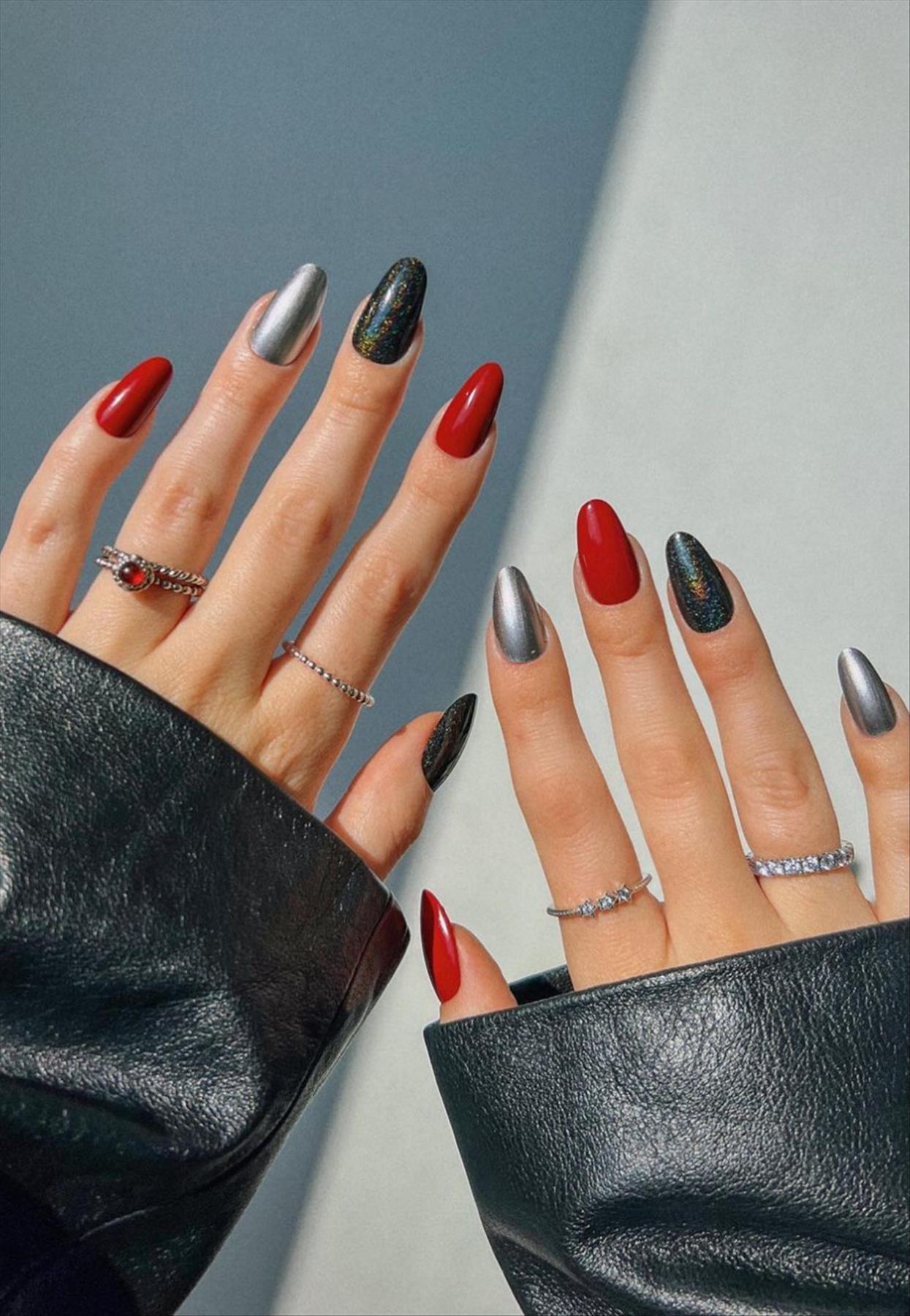 Pages:
Page
1
,
Page
2
,
Page
3
,
Page
4
,
Page
5
,
Page
6
,
Page
7
,
Page
8
,
Page
9
,
Page
10
,
Page
11
,
Page
12
,
Page
13
,
Page
14
,
Page
15
,
Page
16
,
Page
17
,
Page
18
,
Page
19
,
Page
20
,
Page
21
,
Page
22
,
Page
23
,
Page
24
,
Page
25
,
Page
26
,
Page
27
,
Page
28
,
Page
29
,
Page
30
,
Page
31
,
Page
32
,
Page
33
,
Page
34
,
Page
35
,
Page
36
,
Page
37
,
Page
38
,
Page
39
,
Page
40
,
Page
41
,
Page
42
,
Page
43
,
Page
44
,
Page
45
,
Page
46
,
Page
47
,
Page
48
,
Page
49
,
Page
50
,
Page
51
,
Page
52
,
Page
53
,
Page
54
,
Page
55
,
Page
56
,
Page
57
,
Page
58
,
Page
59
,
Page
60
,
Page
61
,
Page
62
,
Page
63