21 Perfect Halloween Nails acrylic design 2023 inspiration
Are you looking for inspiration for your next salon visit? If you're in need of Halloween nail ideas, we've got you covered. Whether you want a chic and simple design for short nails, a trendy look to match your costume (imagine fierce purple aura nails with a witch-inspired outfit), or an elaborate manicure that can steal the show on its own, we have compiled the 21 best Halloween nails acrylic design ideas for 2023.
Get ready for blood drips, spiderwebs, skeletons, and more.
Cool Halloween Nails acrylic design inspo
On Instagram, countless nail artists are just as excited as you are about the spooky magic of October 31st. Some of them are already showcasing spider-webbed French tips, sleek orange-and-black designs, and candy-corn stripes on their grids. These fun manicure ideas can stand on their own if you're not dressing up, or they can serve as a fantastic complement to your Halloween costume and/or makeup look. Here, we present the most impressive ways to display your enthusiasm for the holiday at your fingertips in 2023.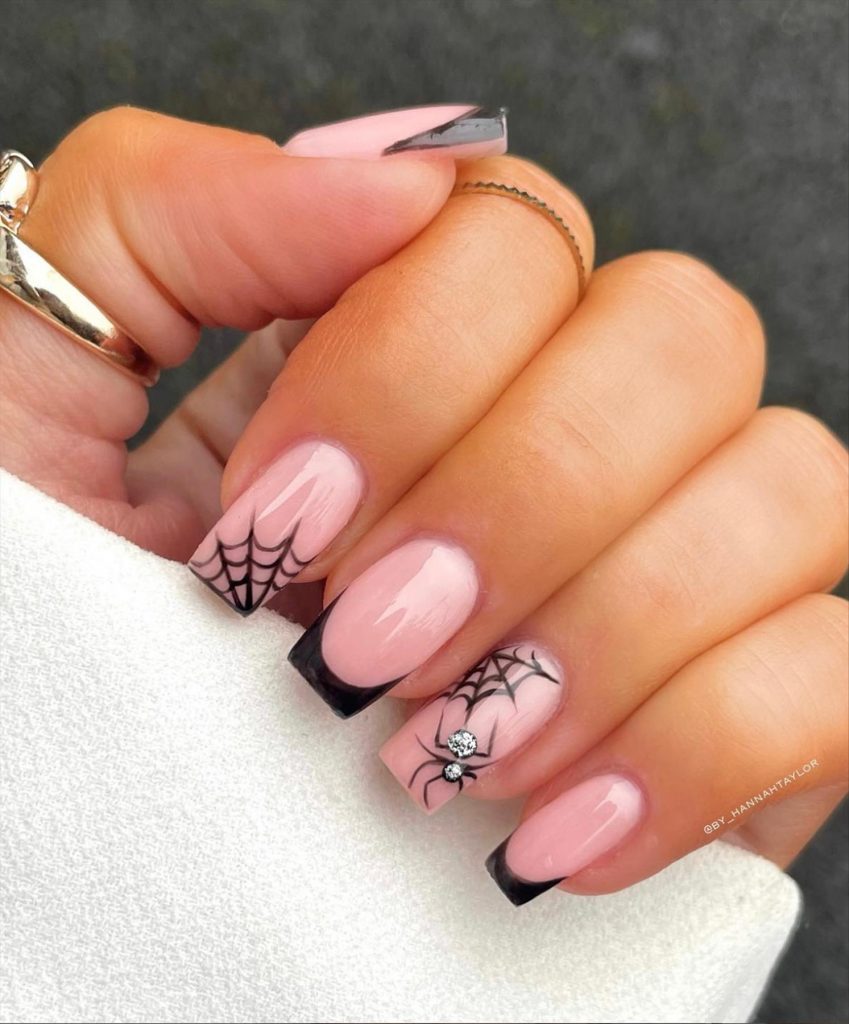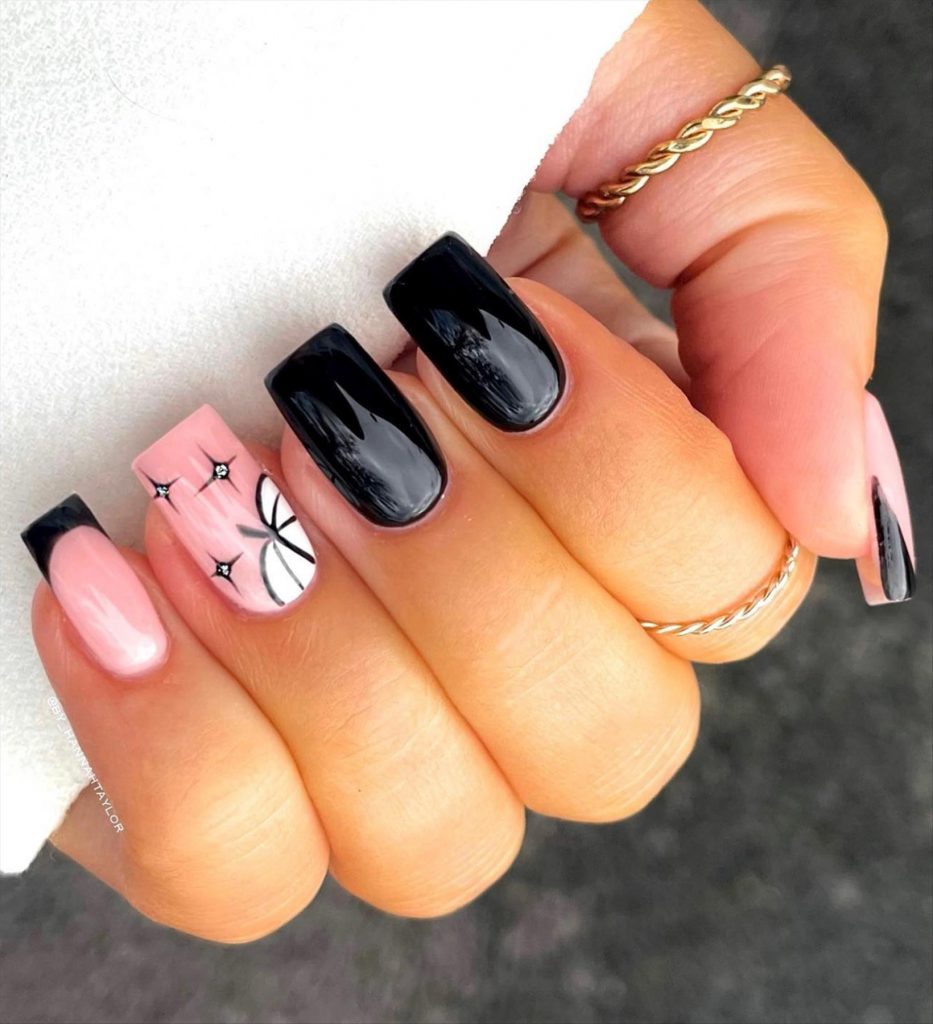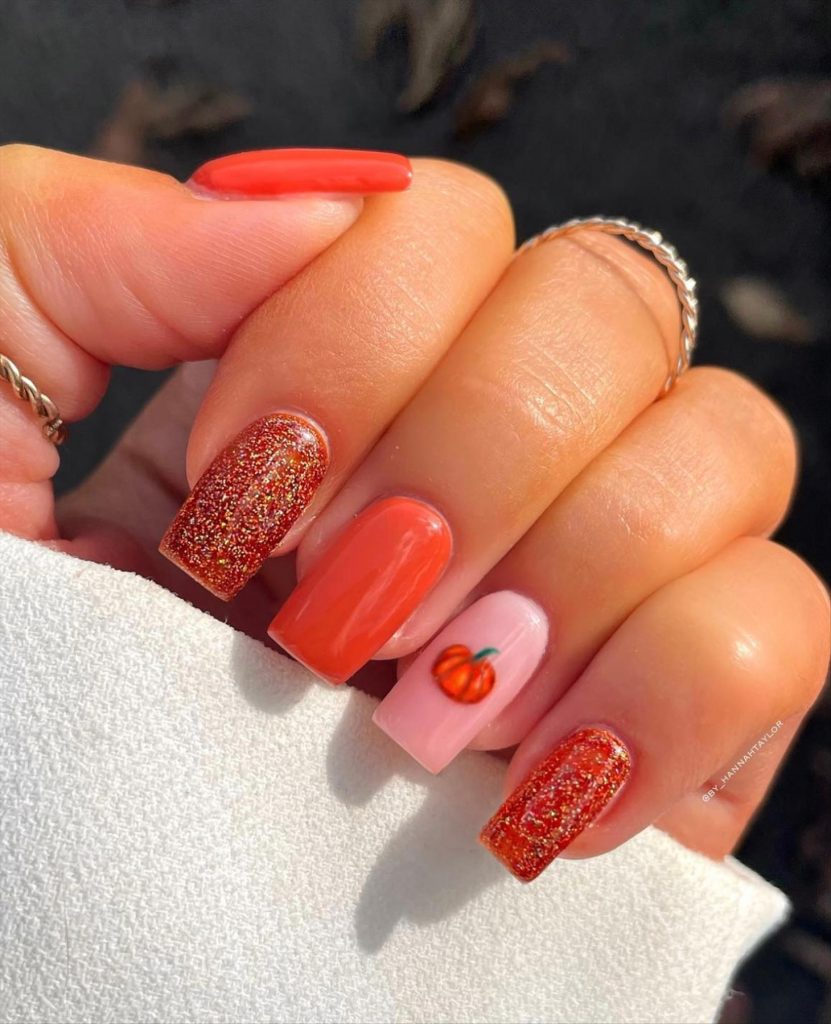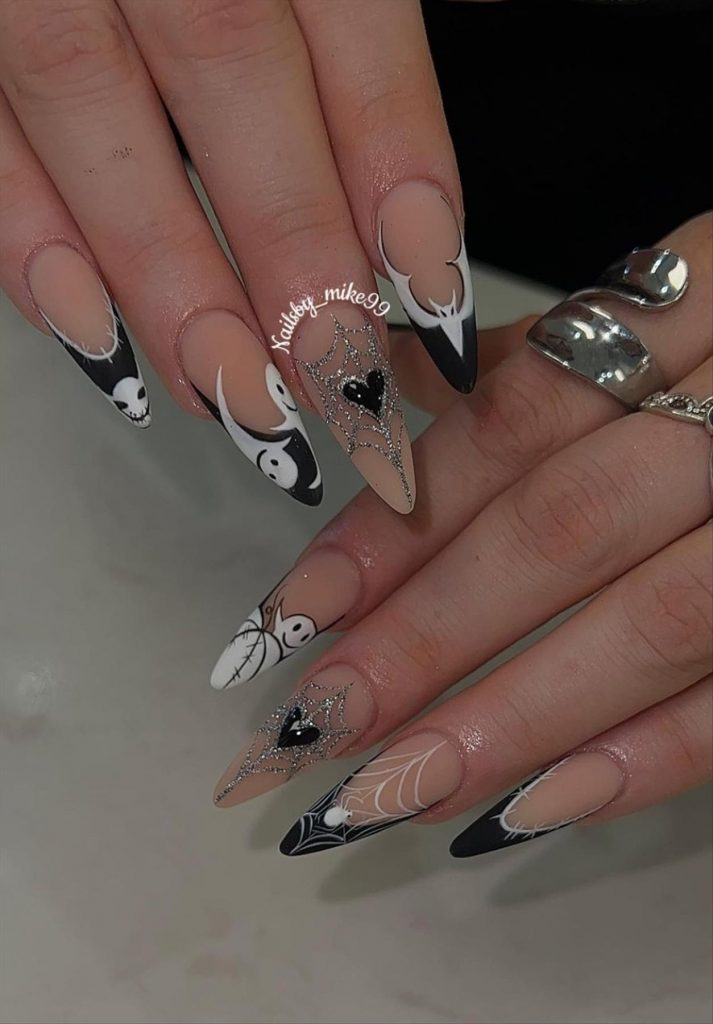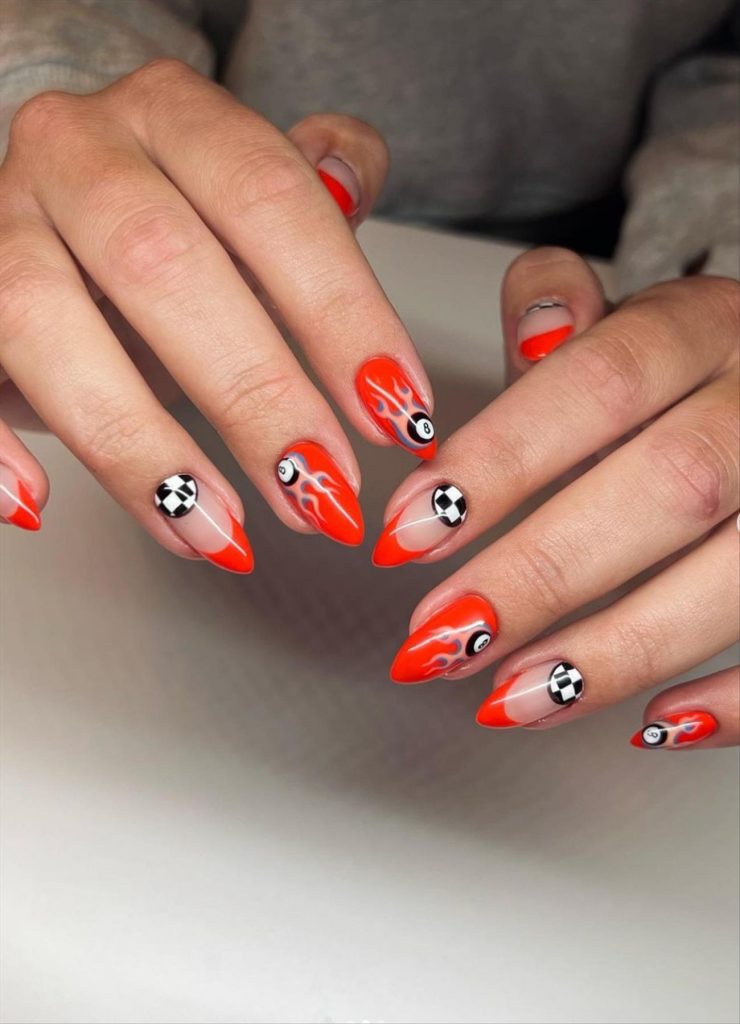 Halloween coffin nails inspo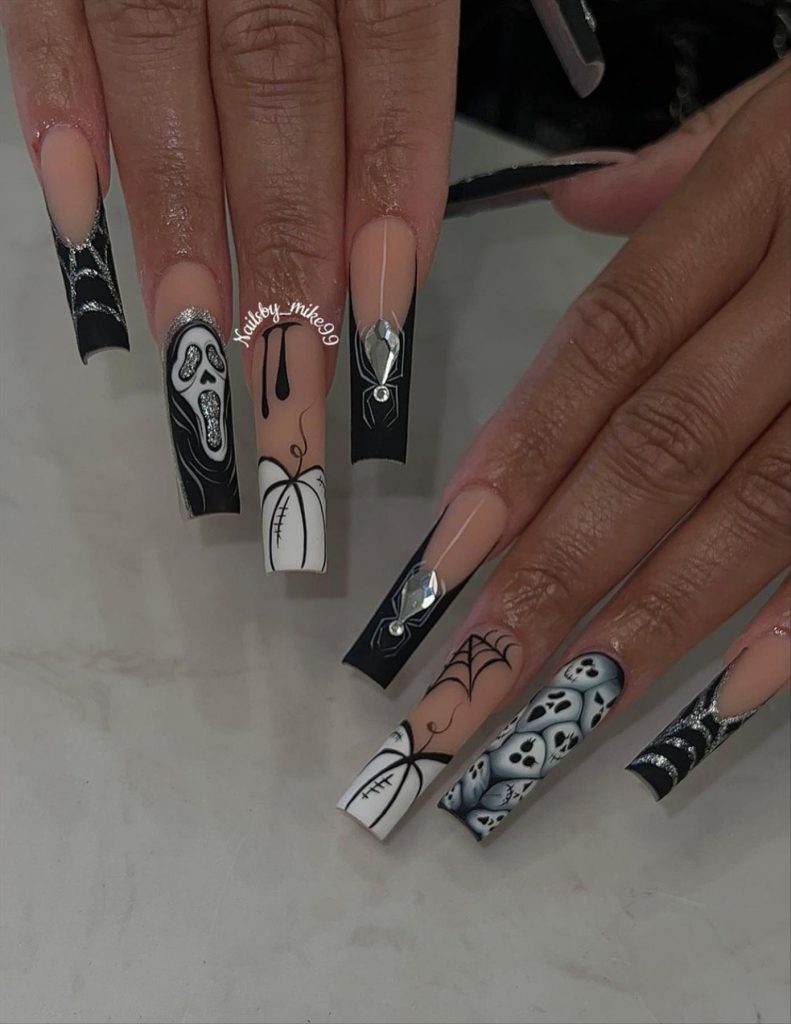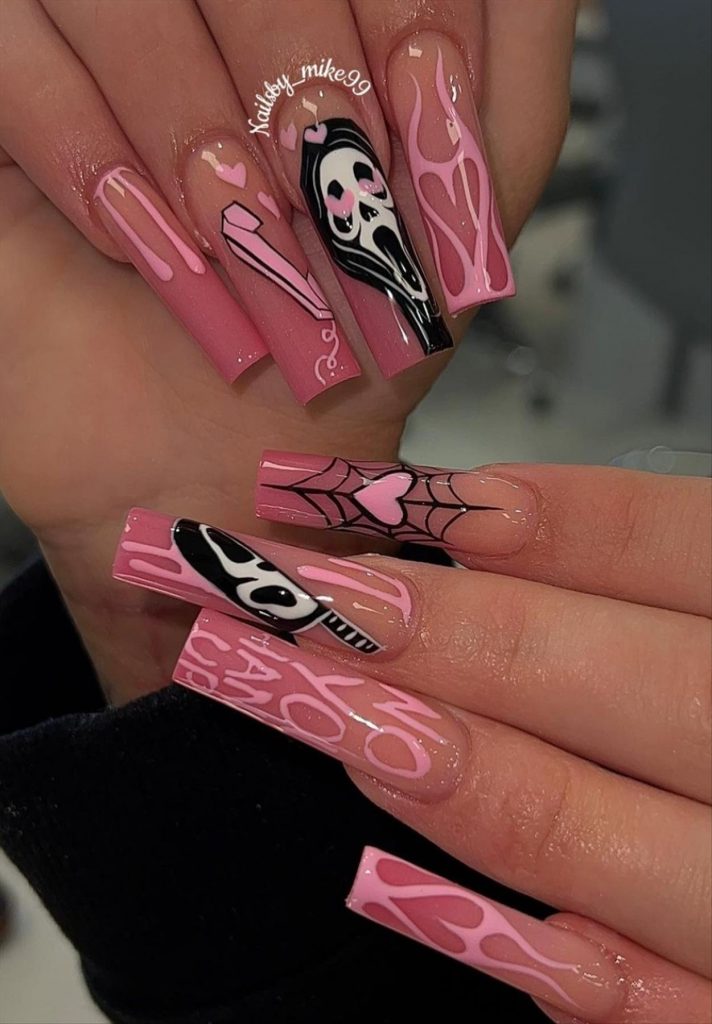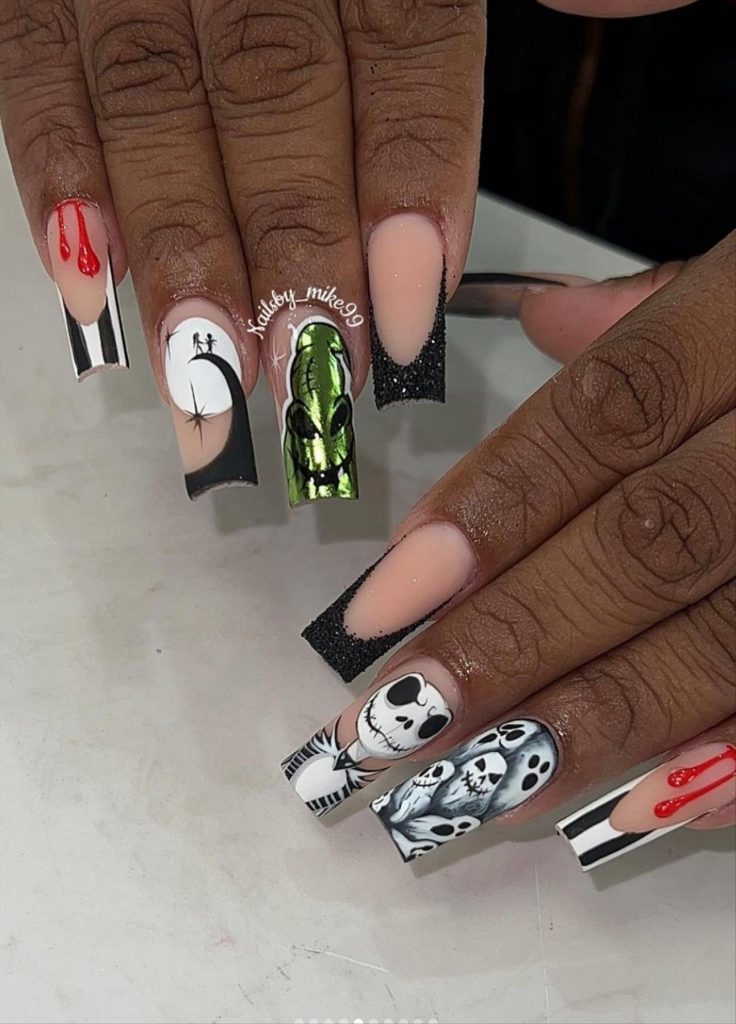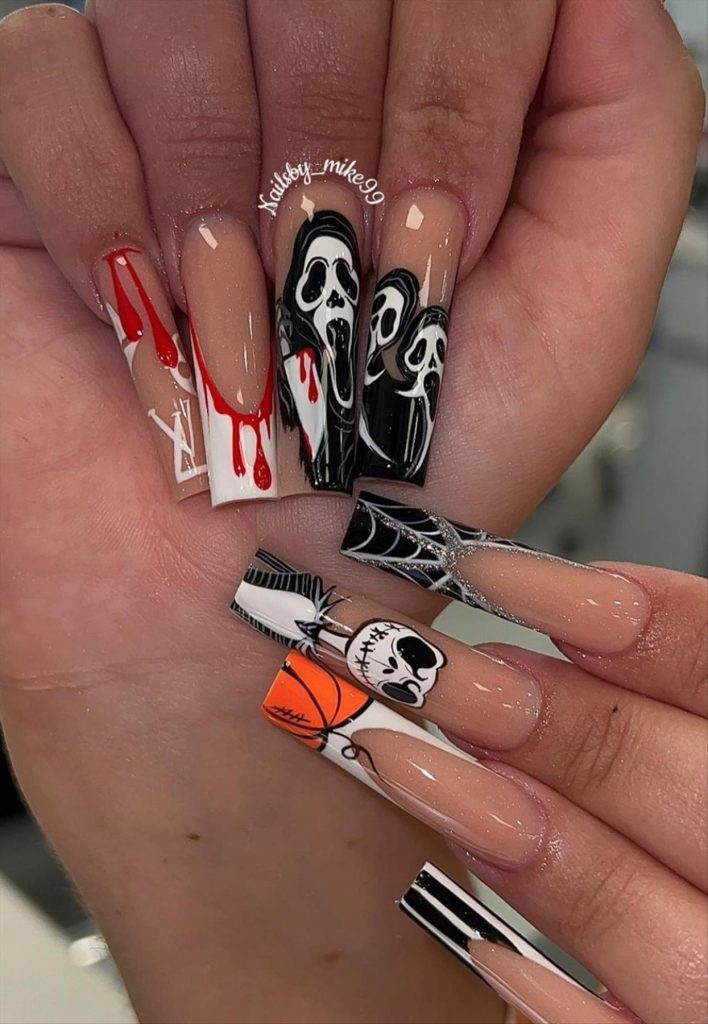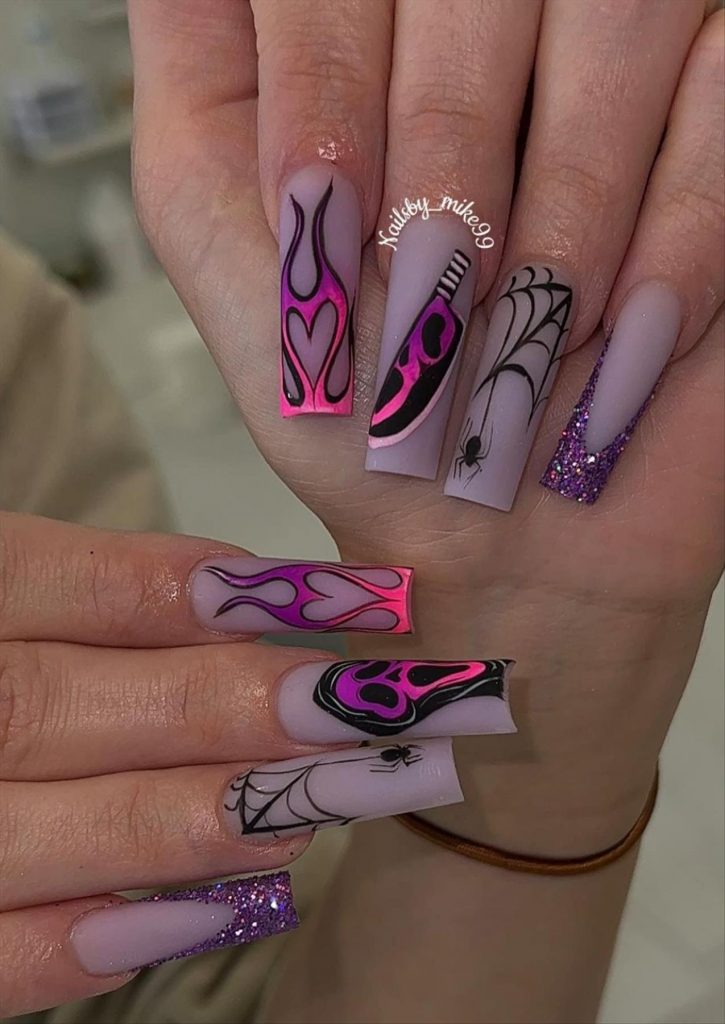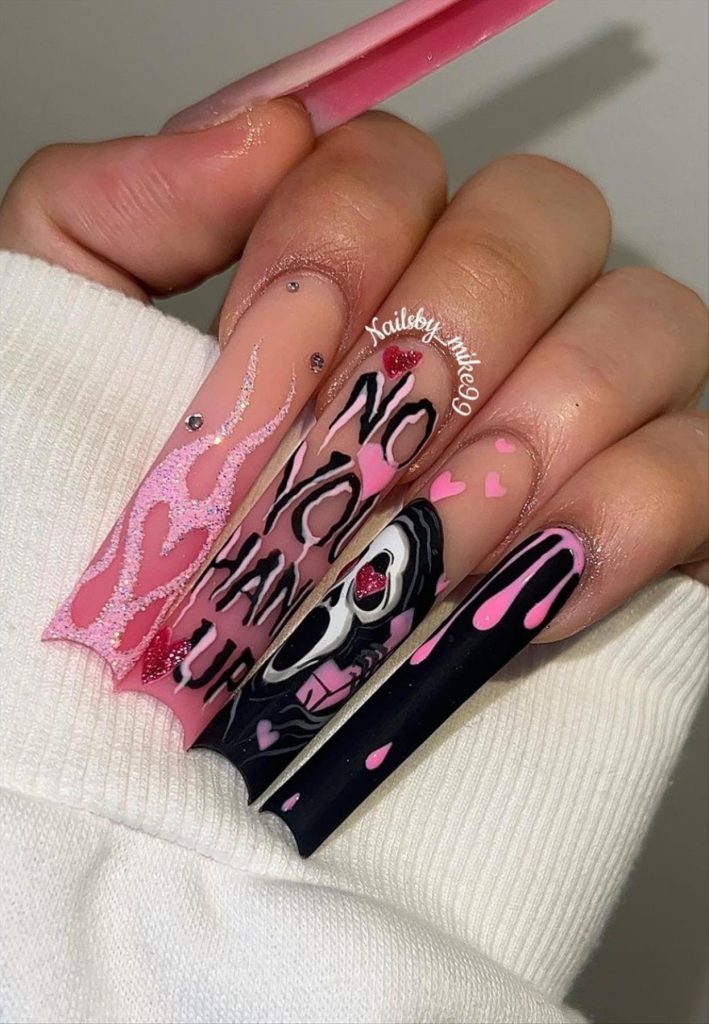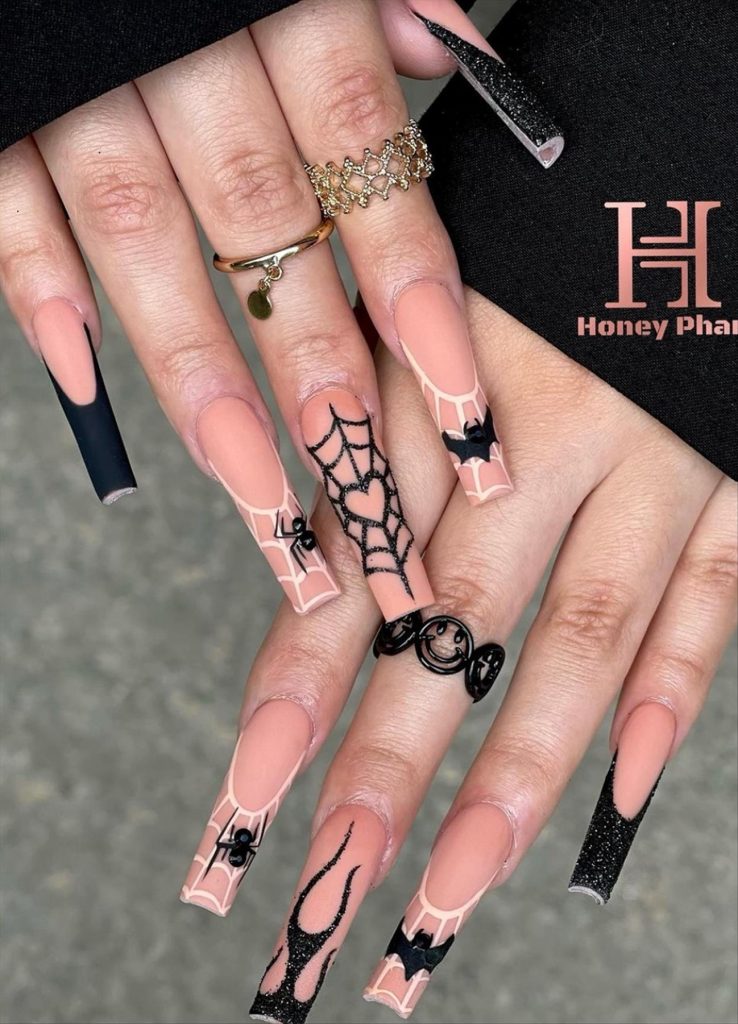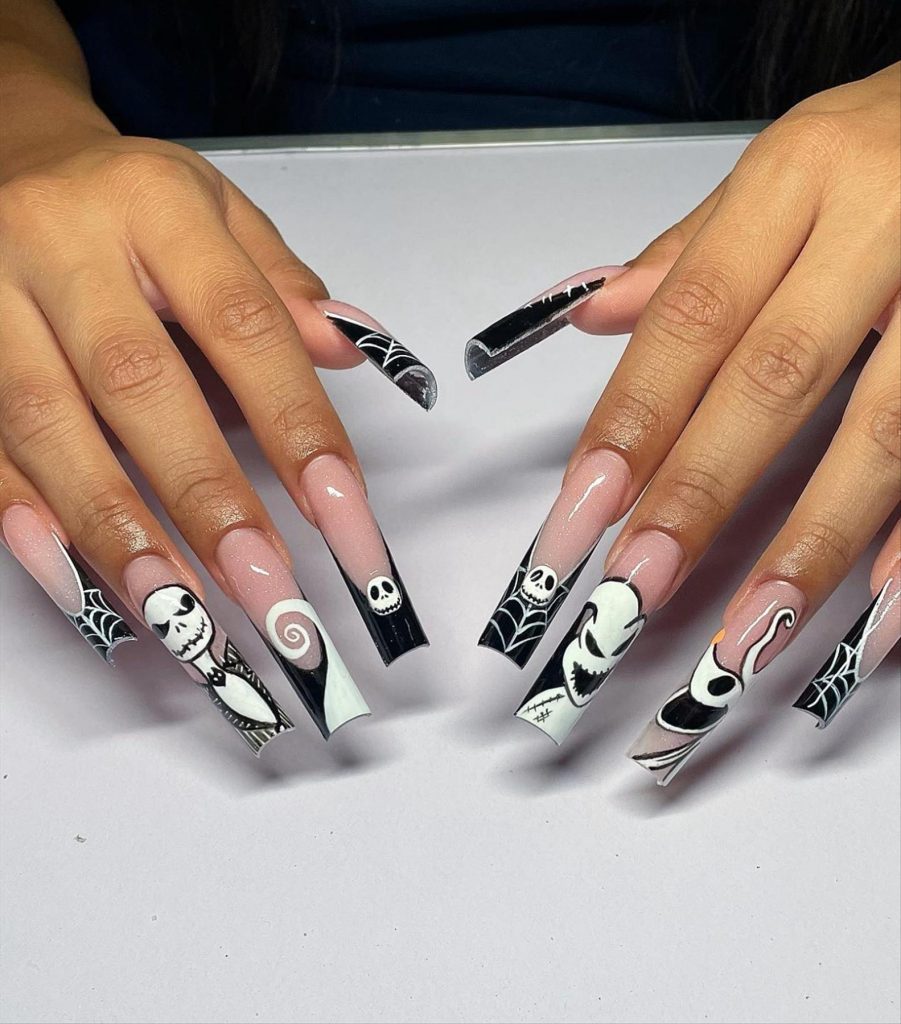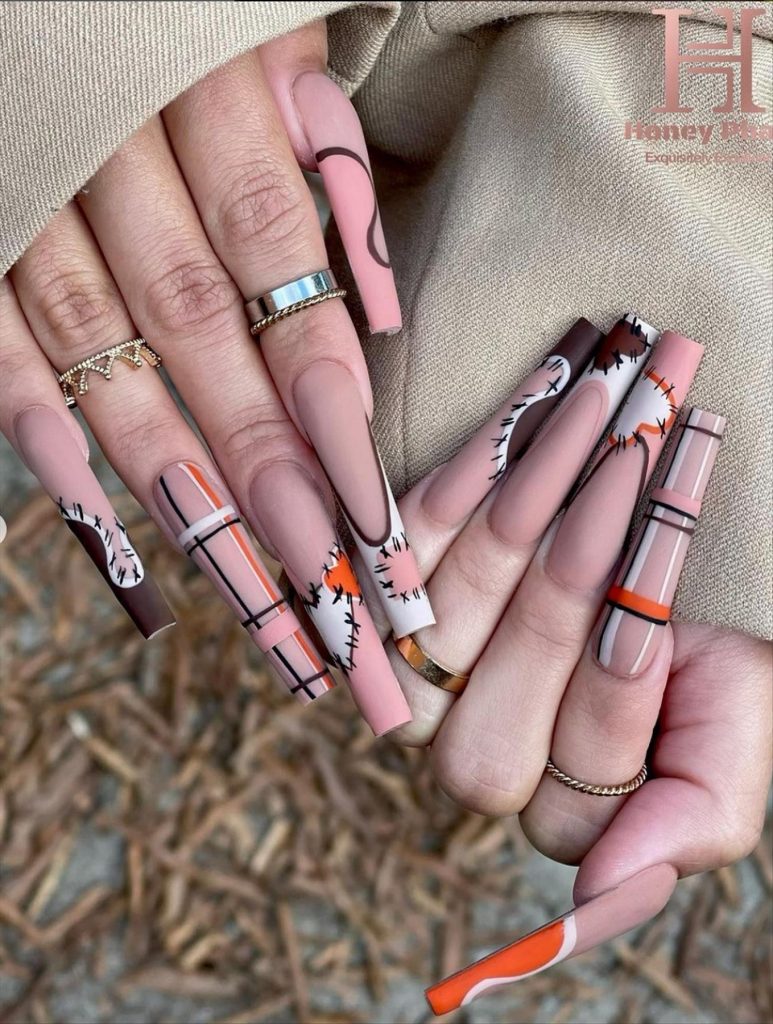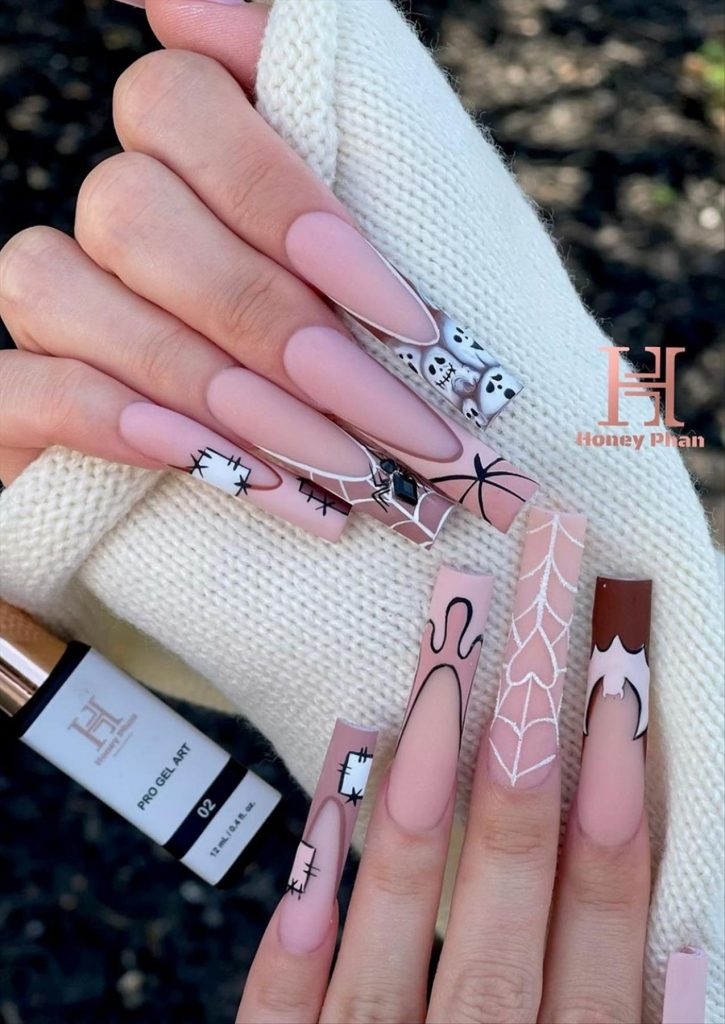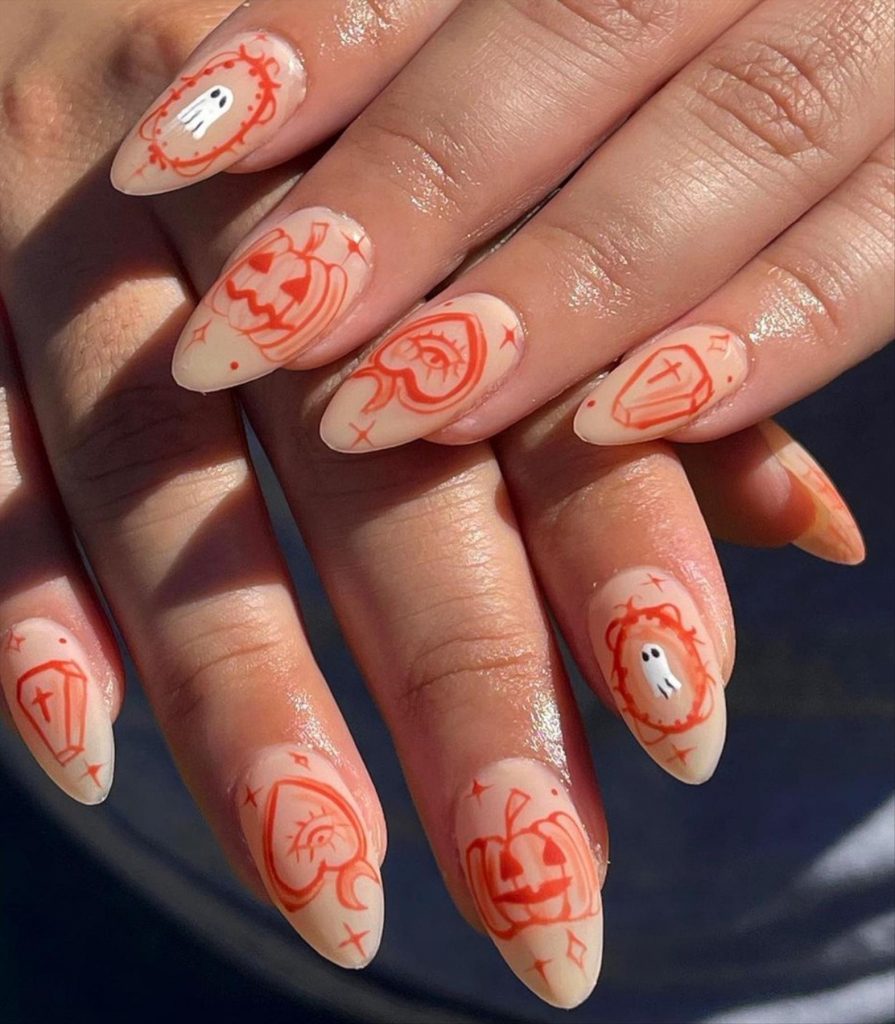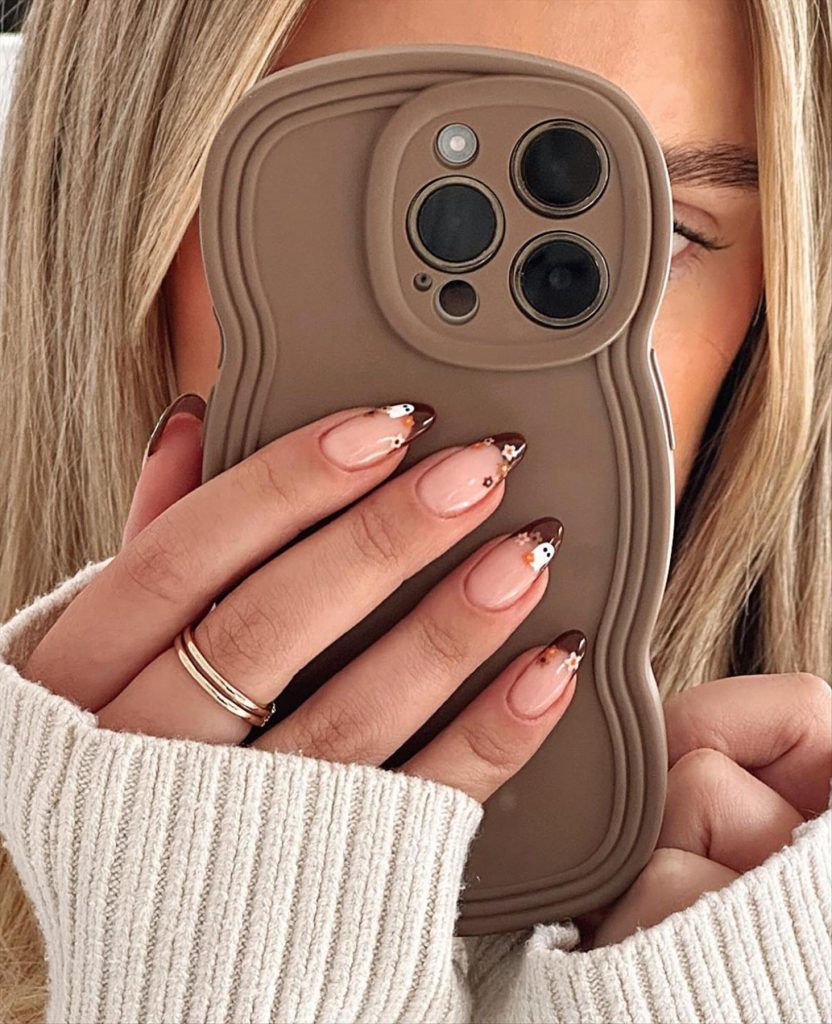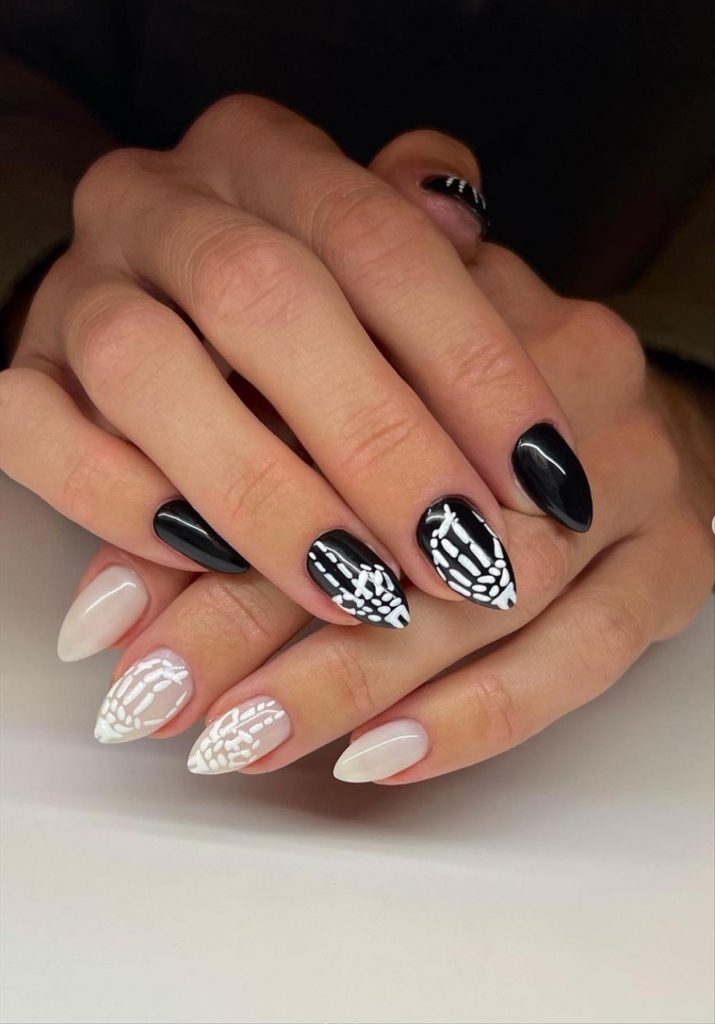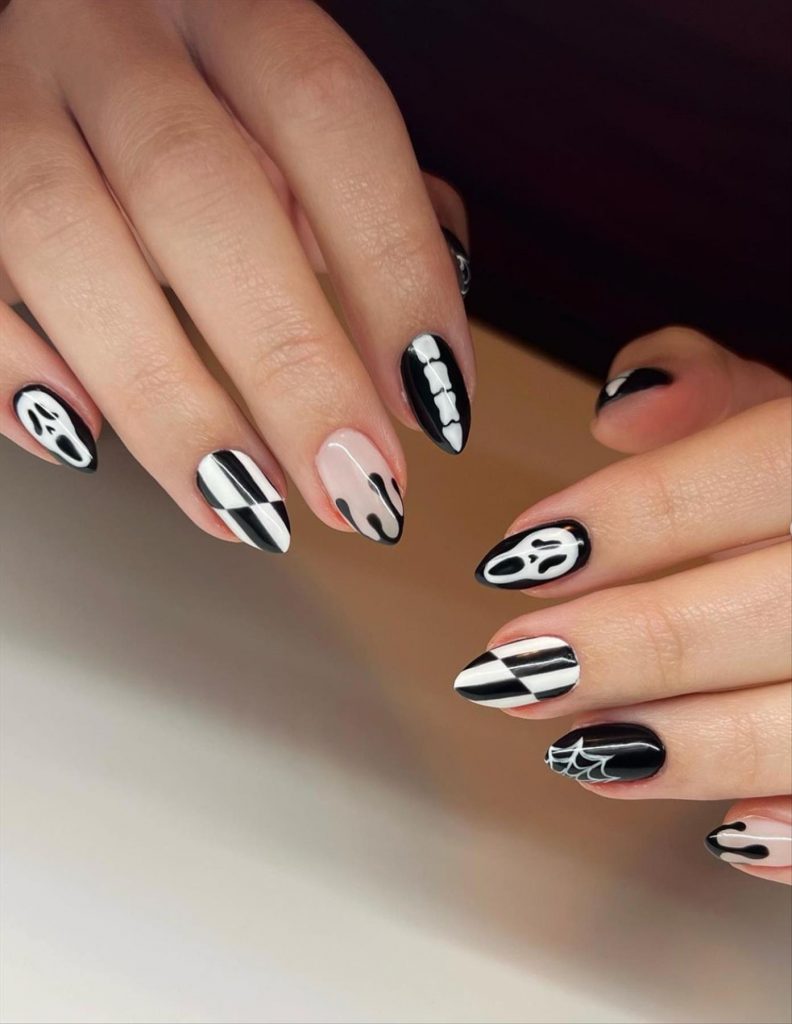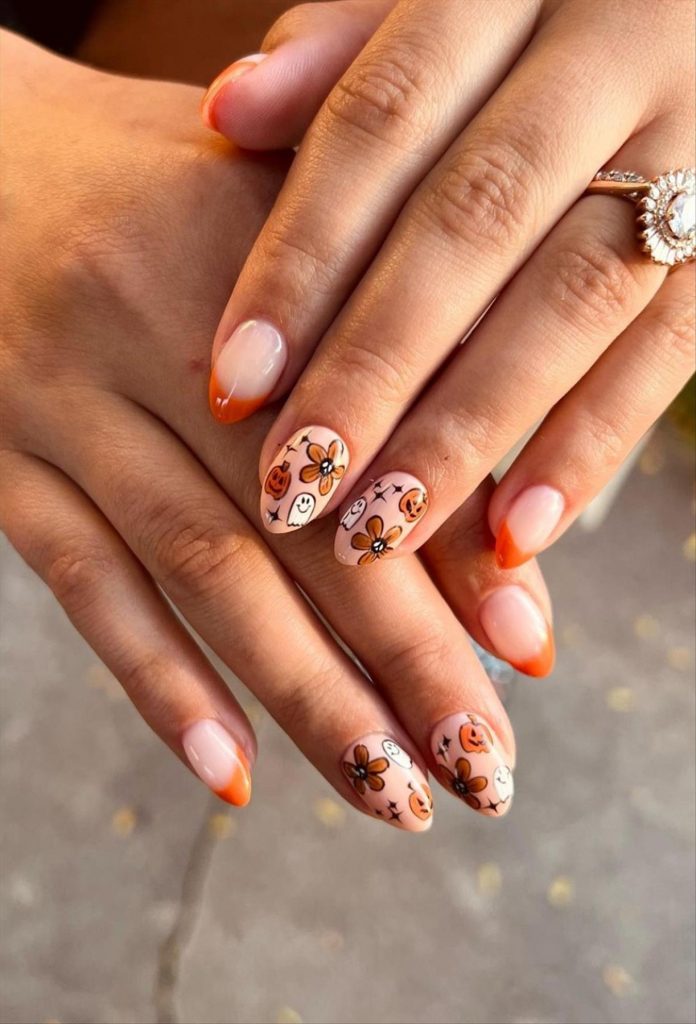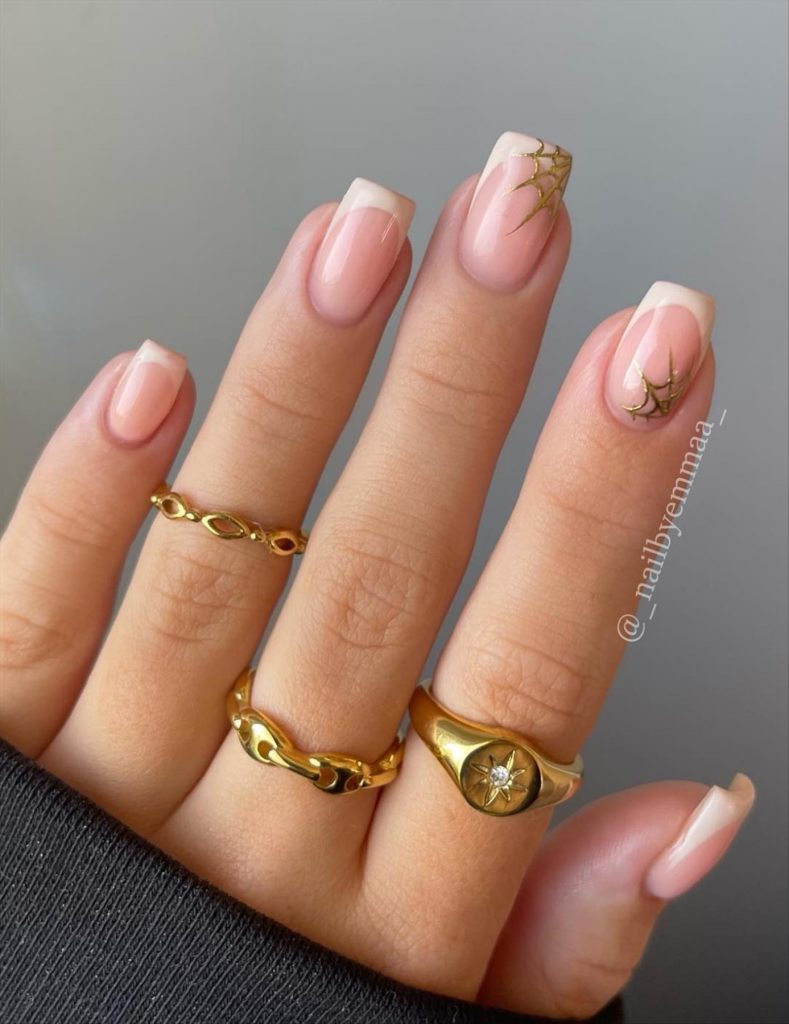 Halloween costumes come in different degrees of dedication: There are those who plan their theme a whole 11 months in advance, the creative crafters who start working two months early, and the last-minute crew who throw something together just 10 minutes before leaving the house. However, there's another group that's filled with Halloween spirit: your friends who are obsessed with nail art. You might think that planning a costume requires more effort than Halloween-themed nails, but once you see the intricate and beautiful designs in this collection, you'll realize that they're true works of art in their own way.