32 Cool Fall Coffin Nails 2023 and Autumn nail colors to get inspired
As the summer heat fades away and a cooler breeze signals the arrival of fall, we can't help but feel that this season is truly special. It's time to bring out those cozy knitted sweaters, and knee-high boots, and embrace the latest makeup looks. But there's one question on our minds: What nail color should we choose to complement our fall fashion?
If you're pondering the same question, don't worry – we've got you covered. While classic maroon and orange are always great choices, we encourage you to explore your creativity with nail colors this fall. There's an endless array of designs, styles, and color combinations to consider, all of which capture the essence of leaves turning brown and the comfort of snug nights under a blanket. Get inspired by the following 32 fall coffin nails 2023 ideas and Autumn nail colors presented ahead.
Fall black coffin nails ideas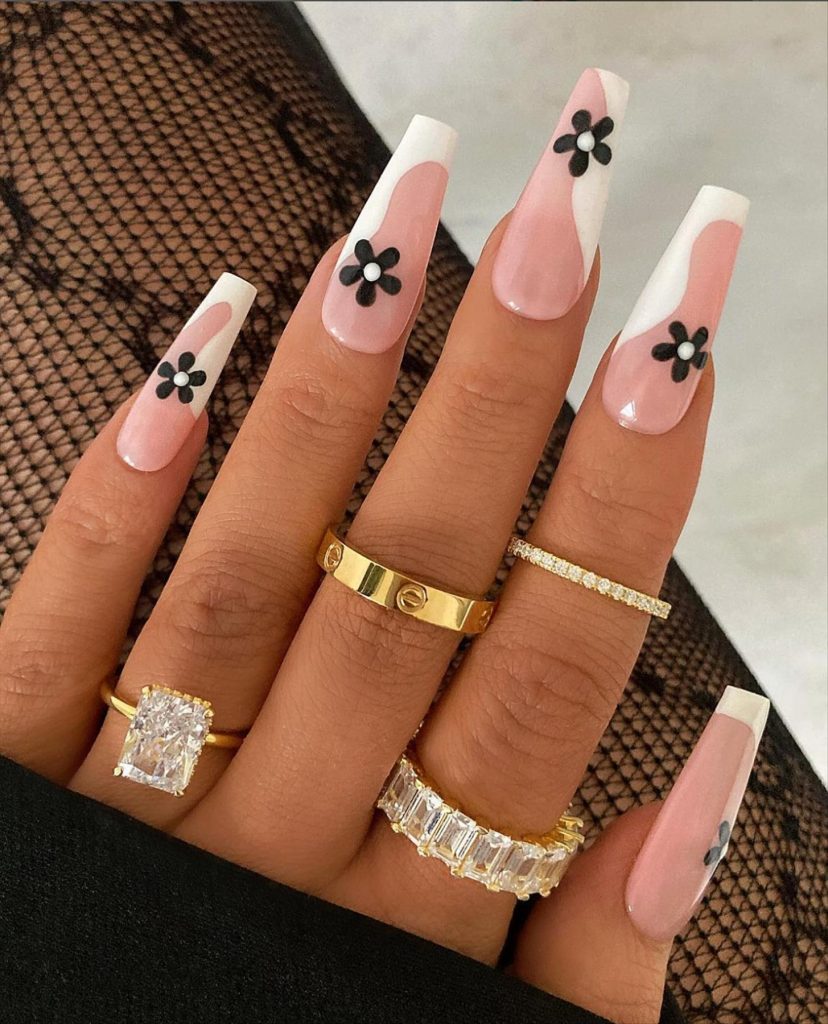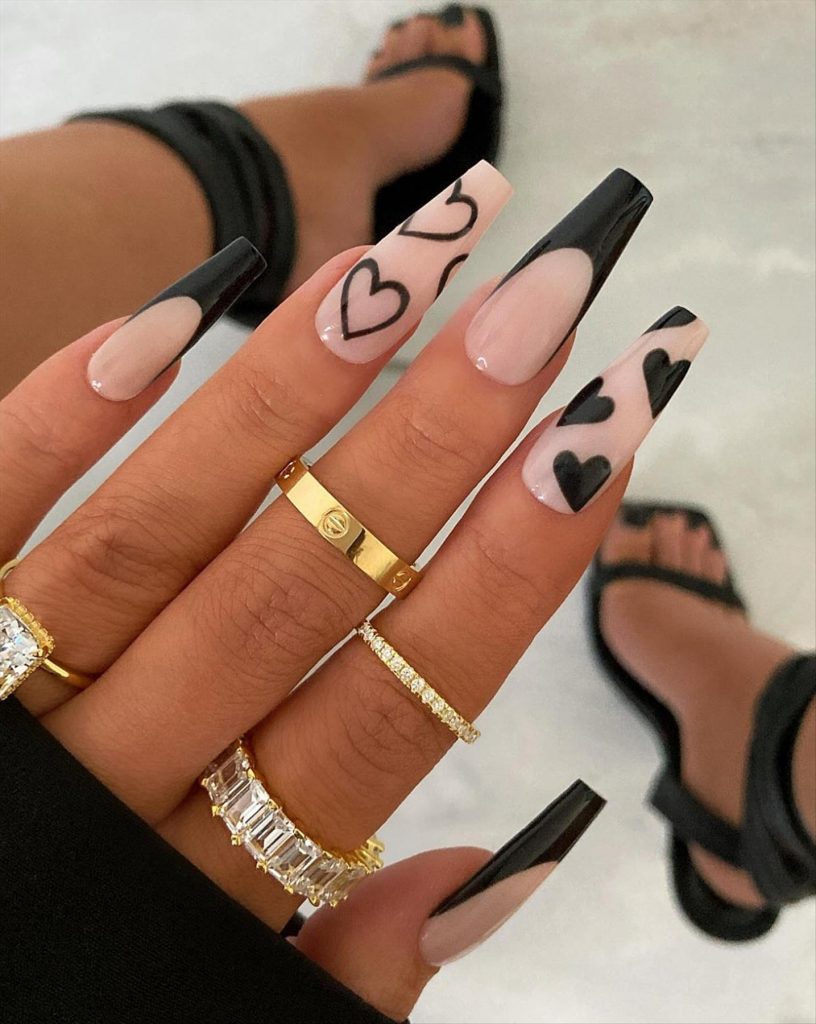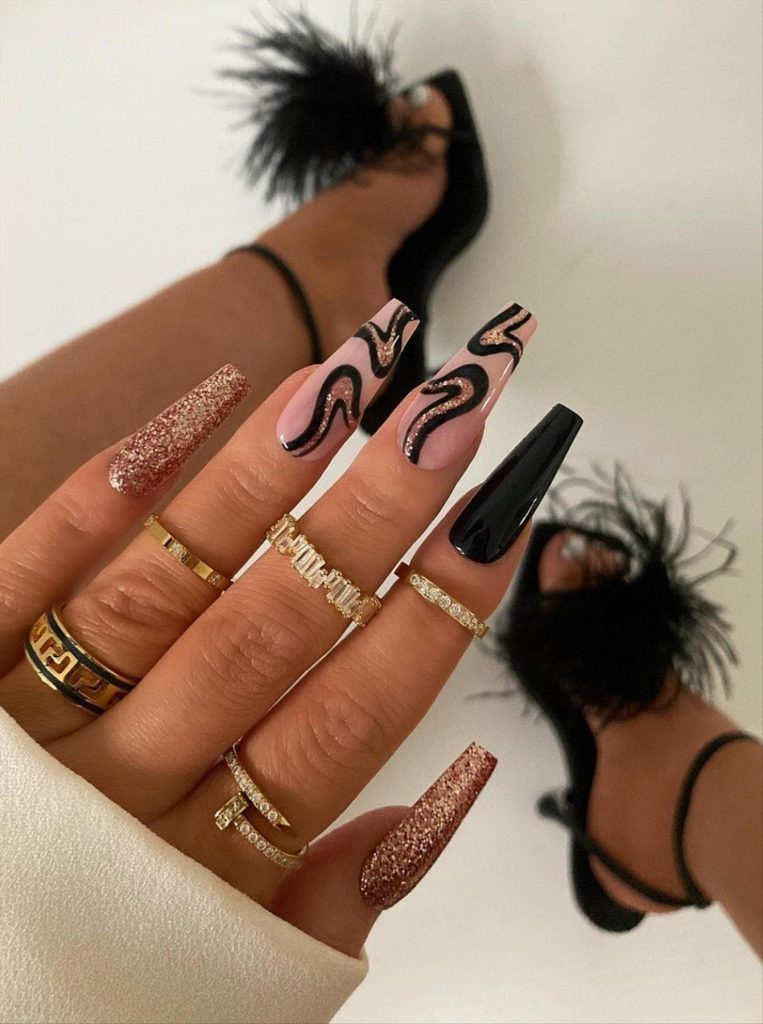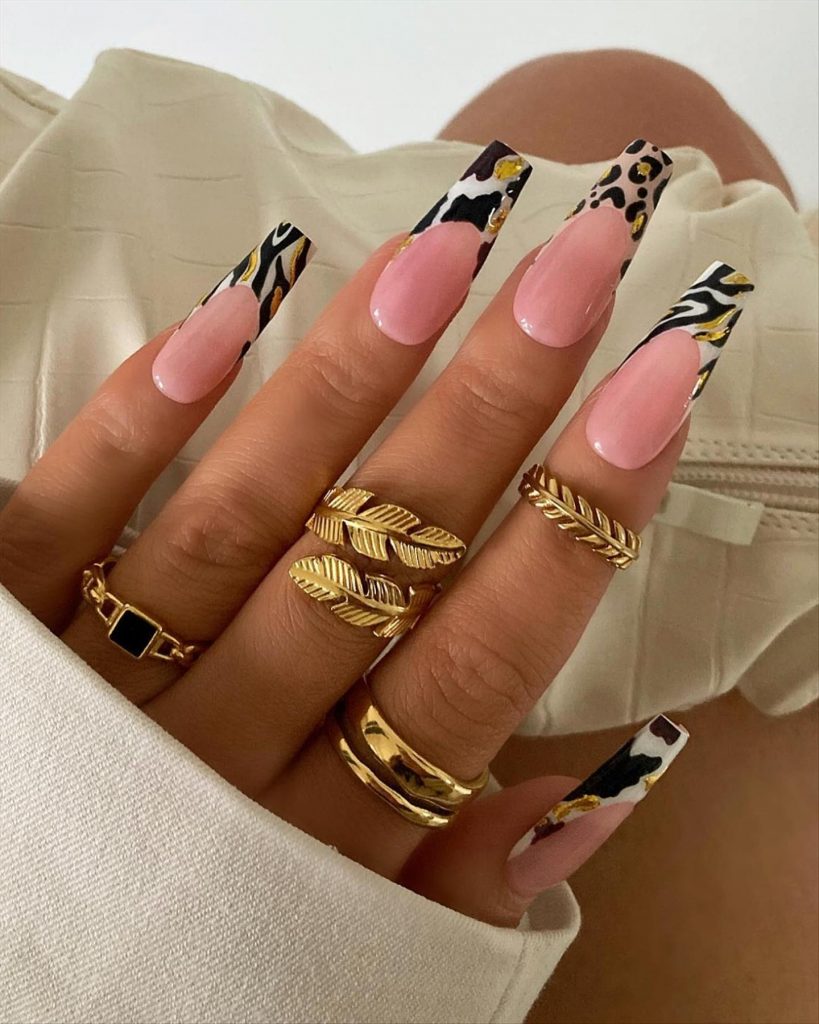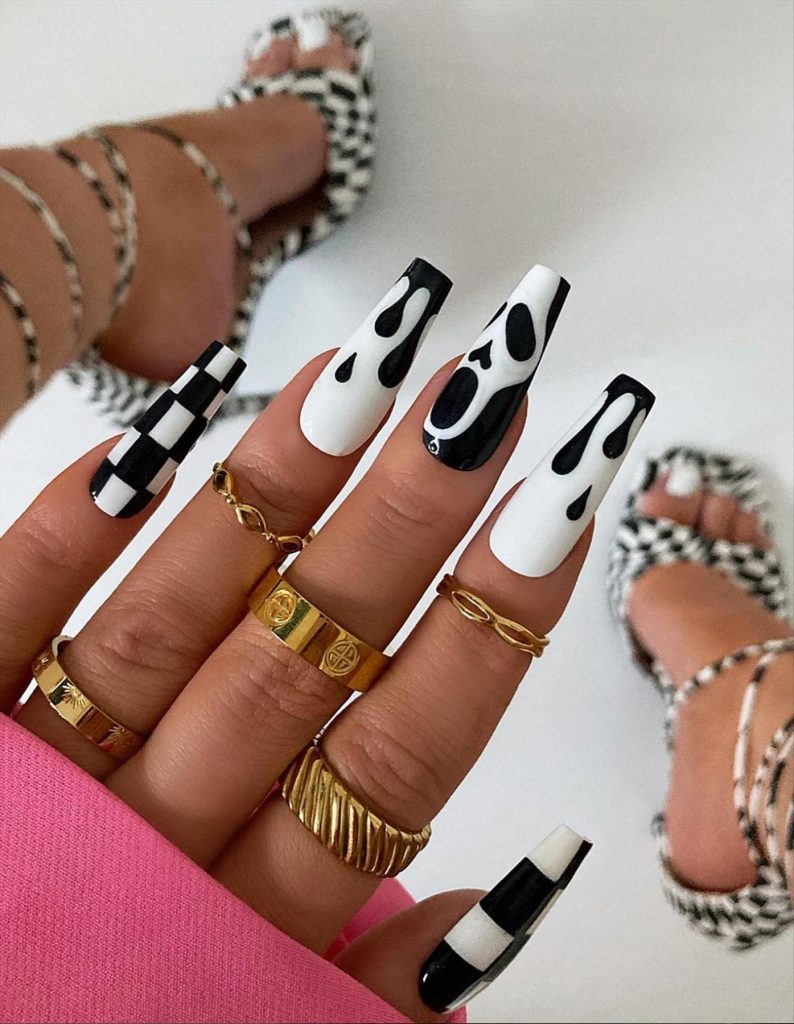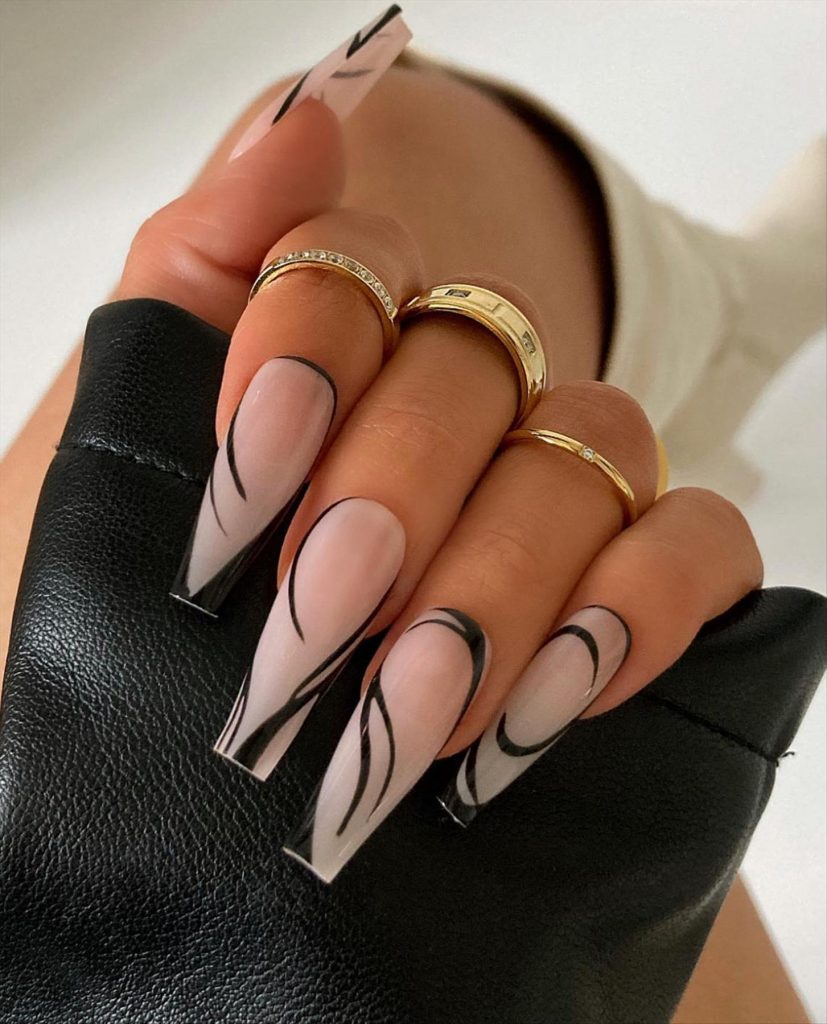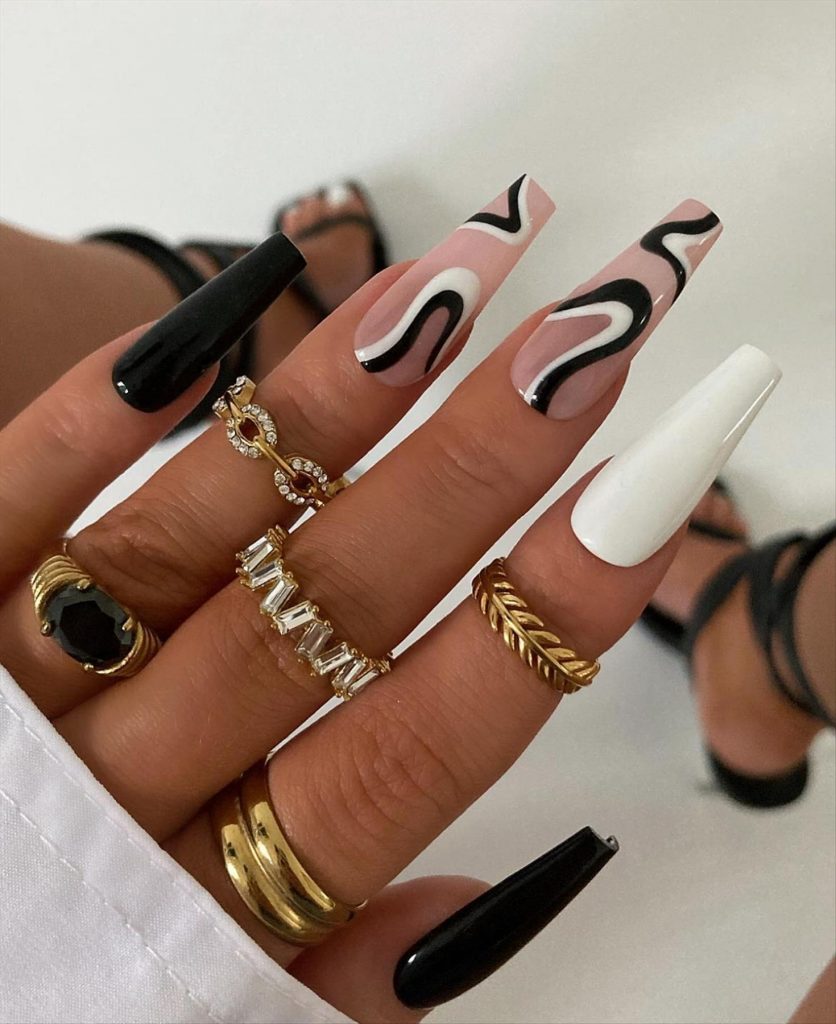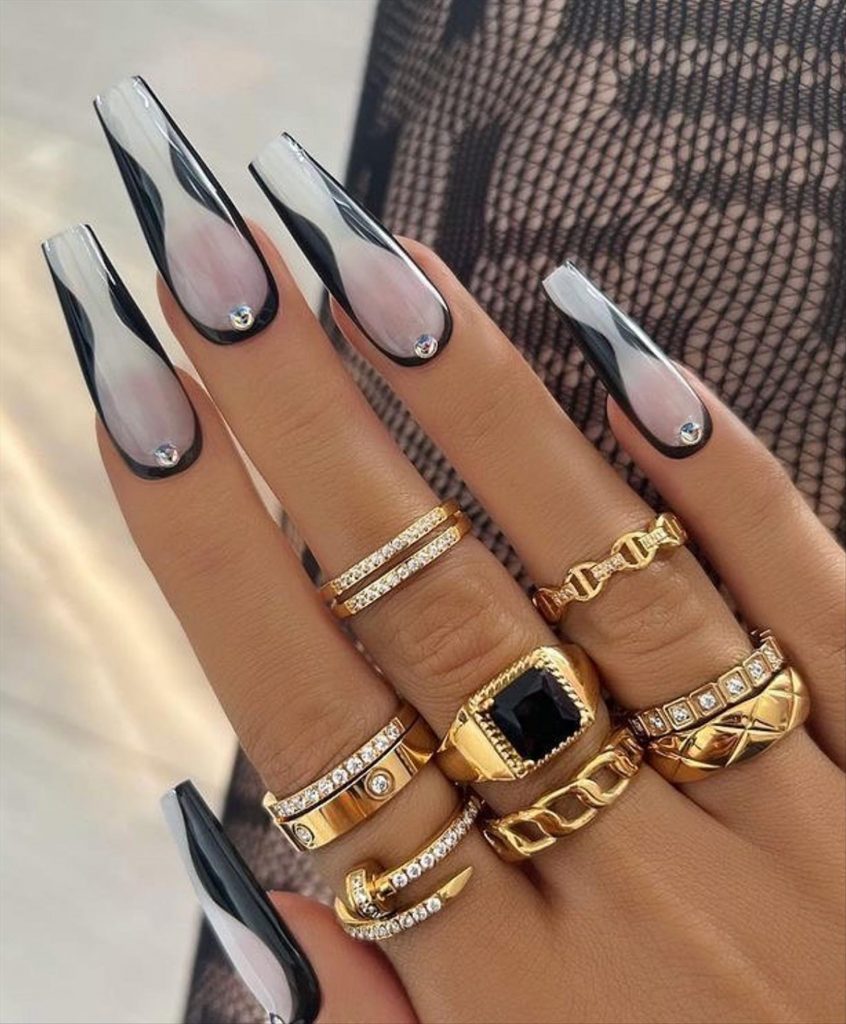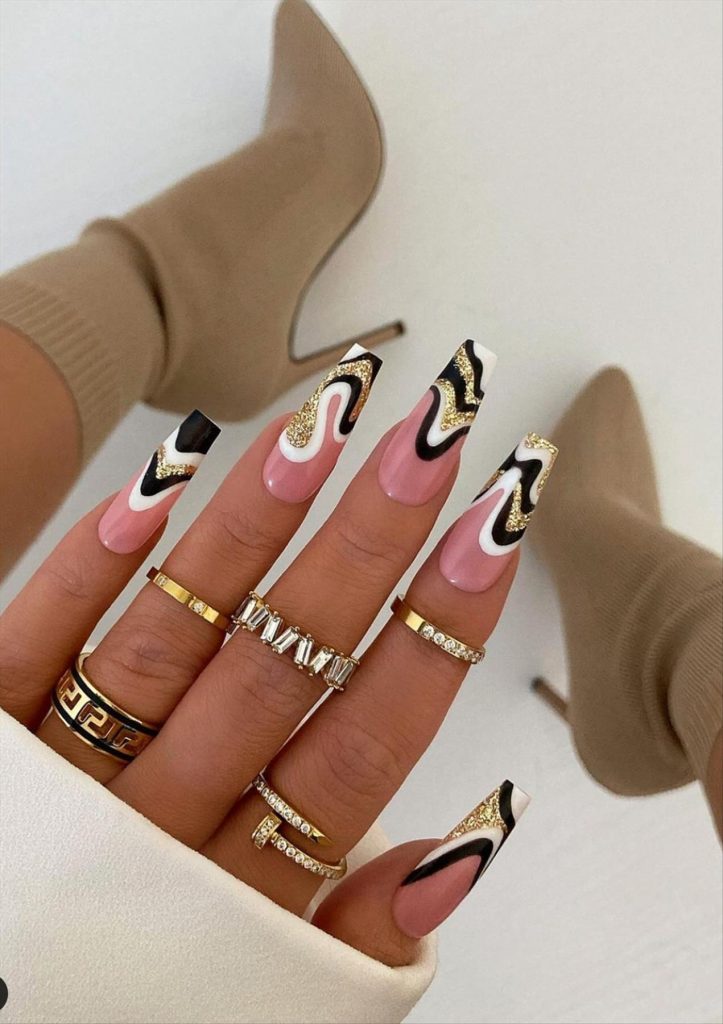 Classic brown coffin nails for Autumn
The coffin nail shape has been a popular choice for quite some time, and its fashionable status extends far beyond just a few years. In fact, this shape emerged in the early '90s and has maintained its popularity ever since. Although the name "coffin" may sound intimidating to some, it is also commonly referred to as "ballerina nails" due to their slender and elegant appearance, reminiscent of the sleek slippers worn by ballerinas. Unlike stiletto nails, coffin nails feature a square tip instead of a pointed one, while maintaining the same length. Ballerina nails are perfect for those who adore long nails, and the shape offers ample room for experimentation. Additionally, coffin nails are known for their durability, making them a practical choice. While this shape is undeniably beautiful, it can be challenging for beginners to achieve. However, if you possess the necessary skills, we have some trendy nail designs to share with you. In this collection, you will discover a variety of options suitable for any occasion, whether it's a day at the office or a fancy party. So, dive in and treat your nails to something special!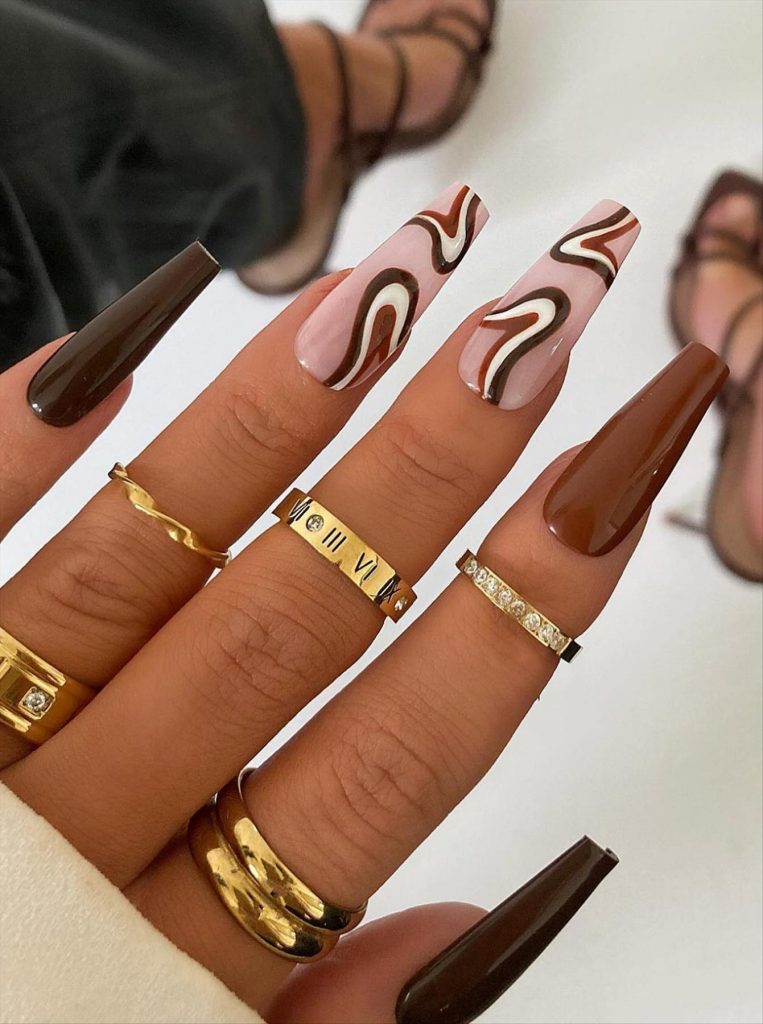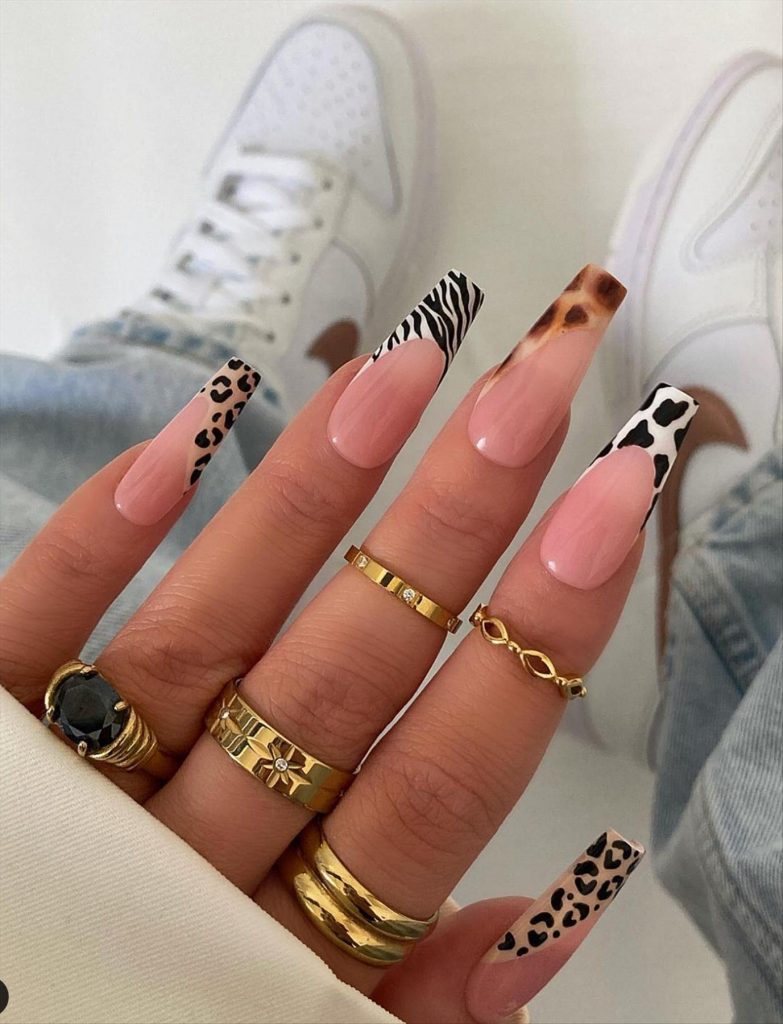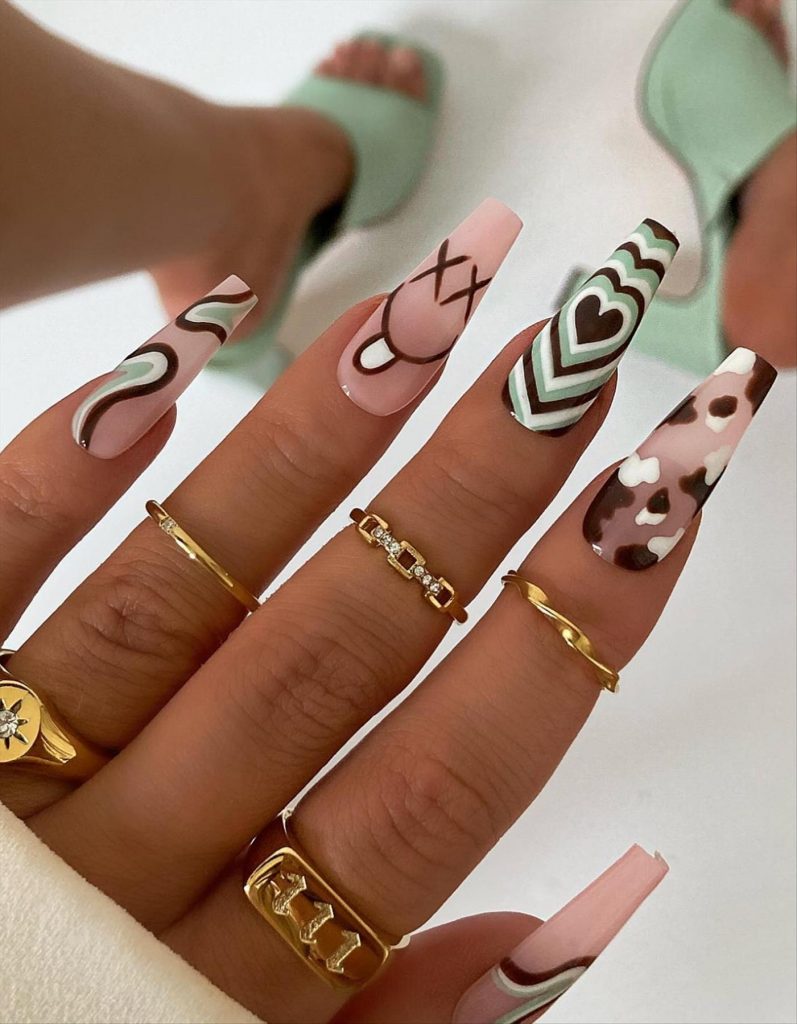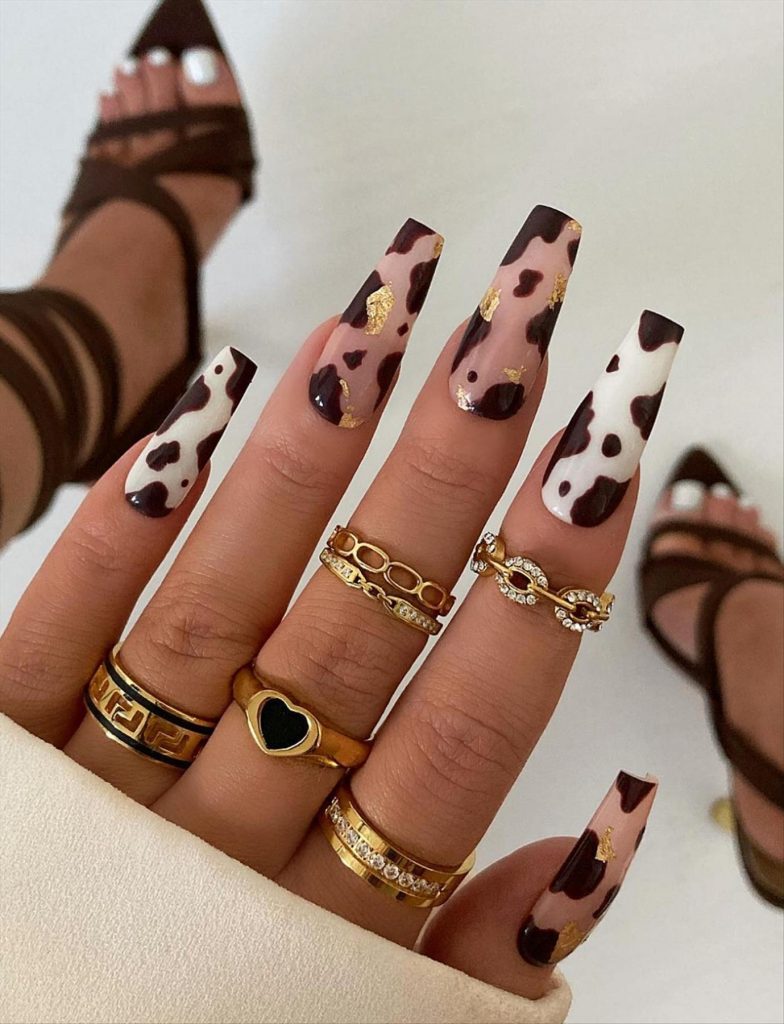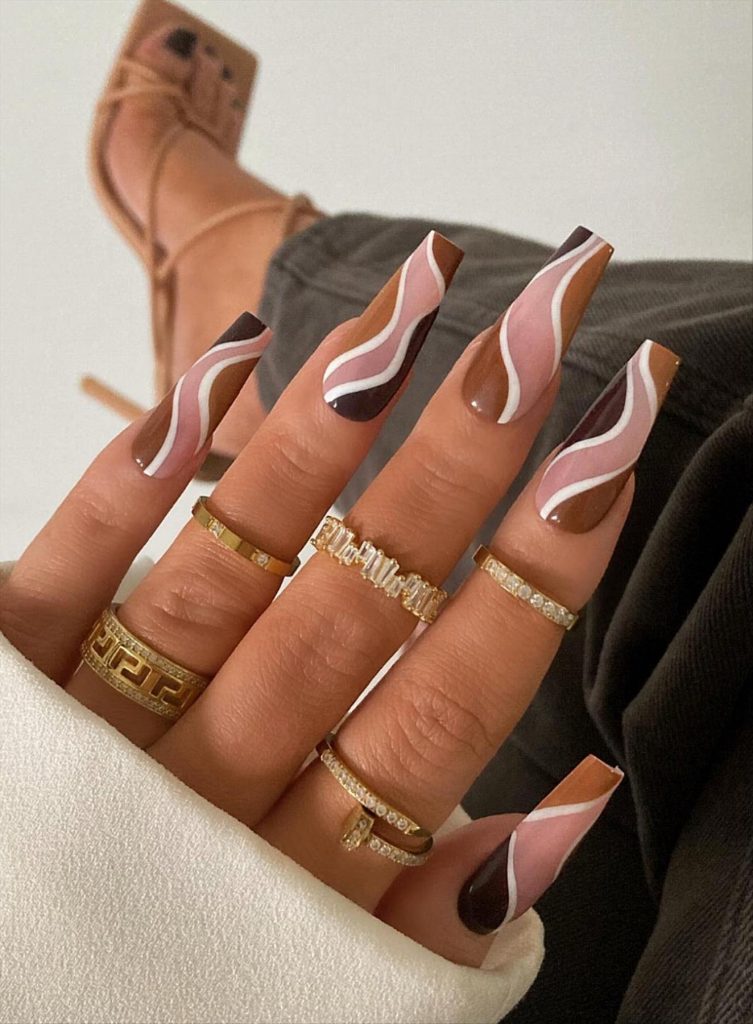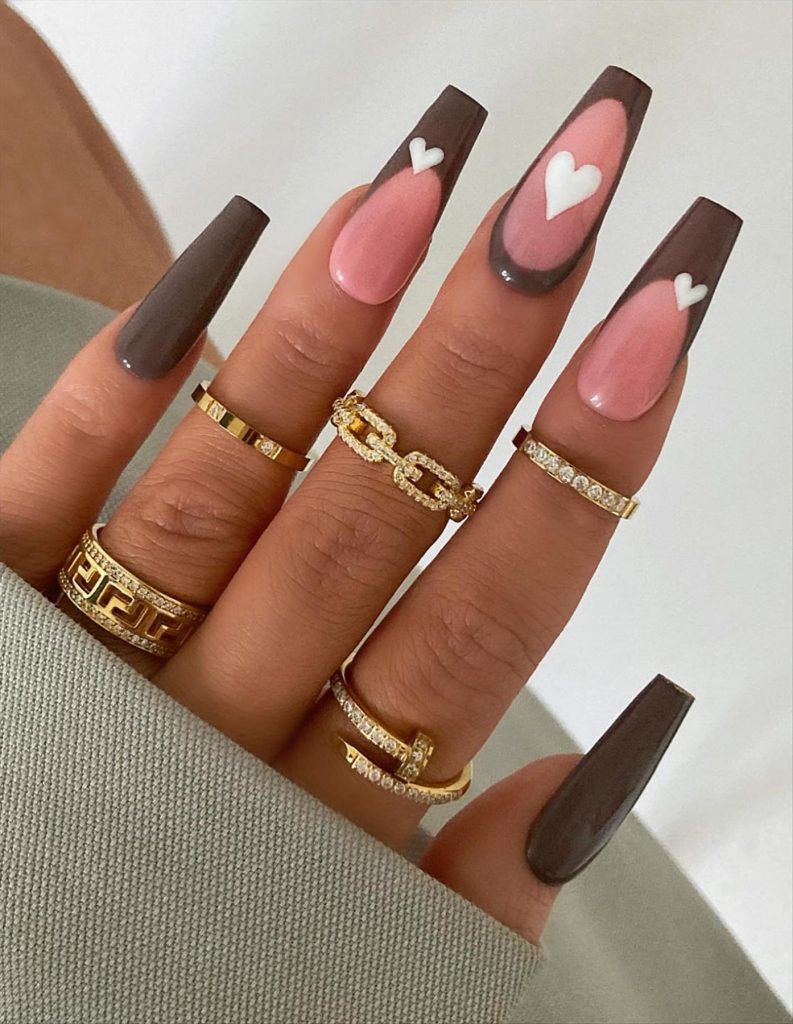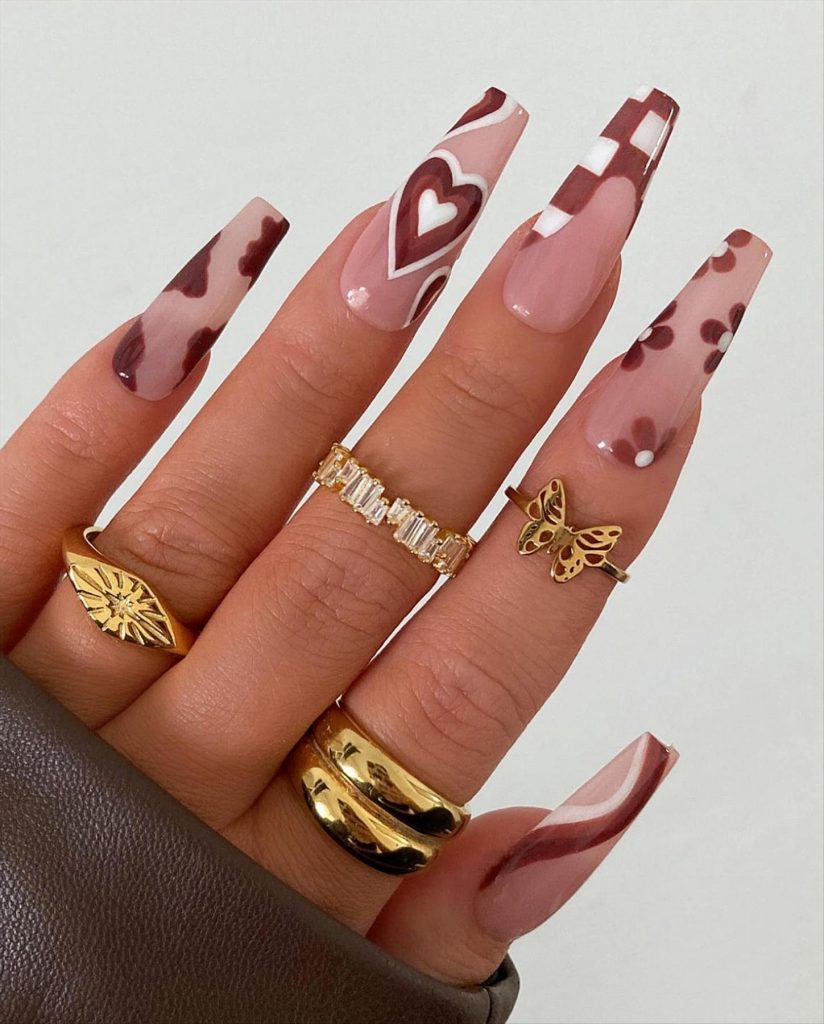 Pretty red and pink coffin nails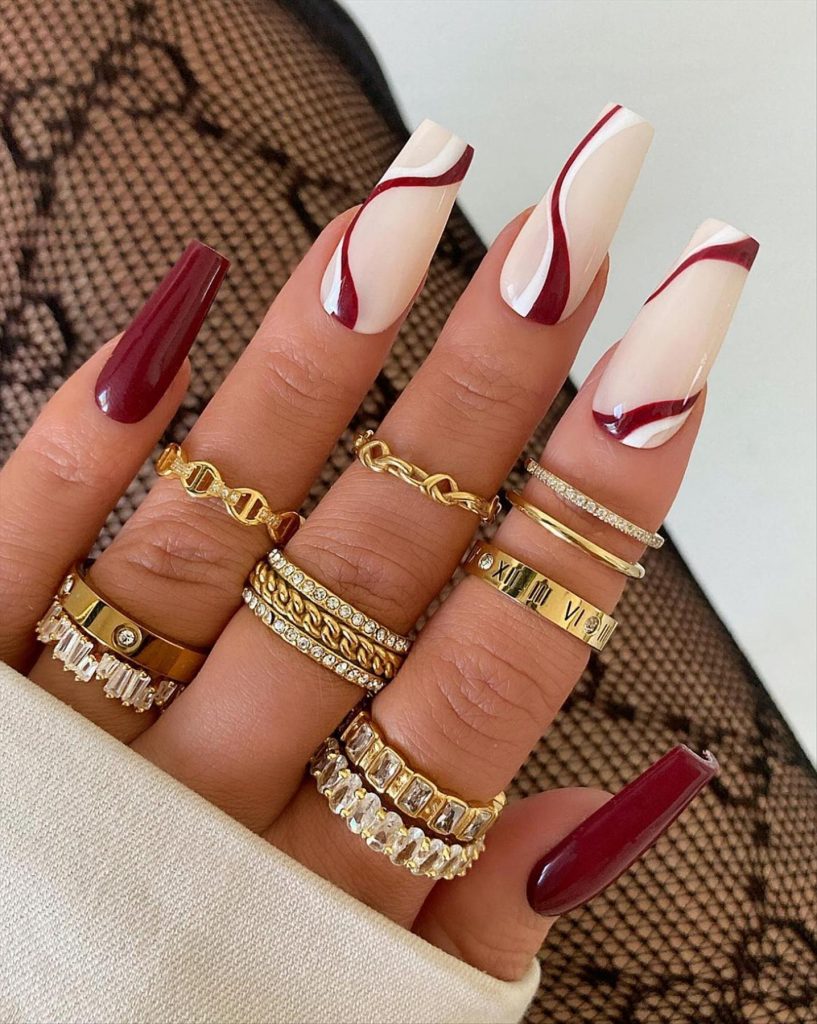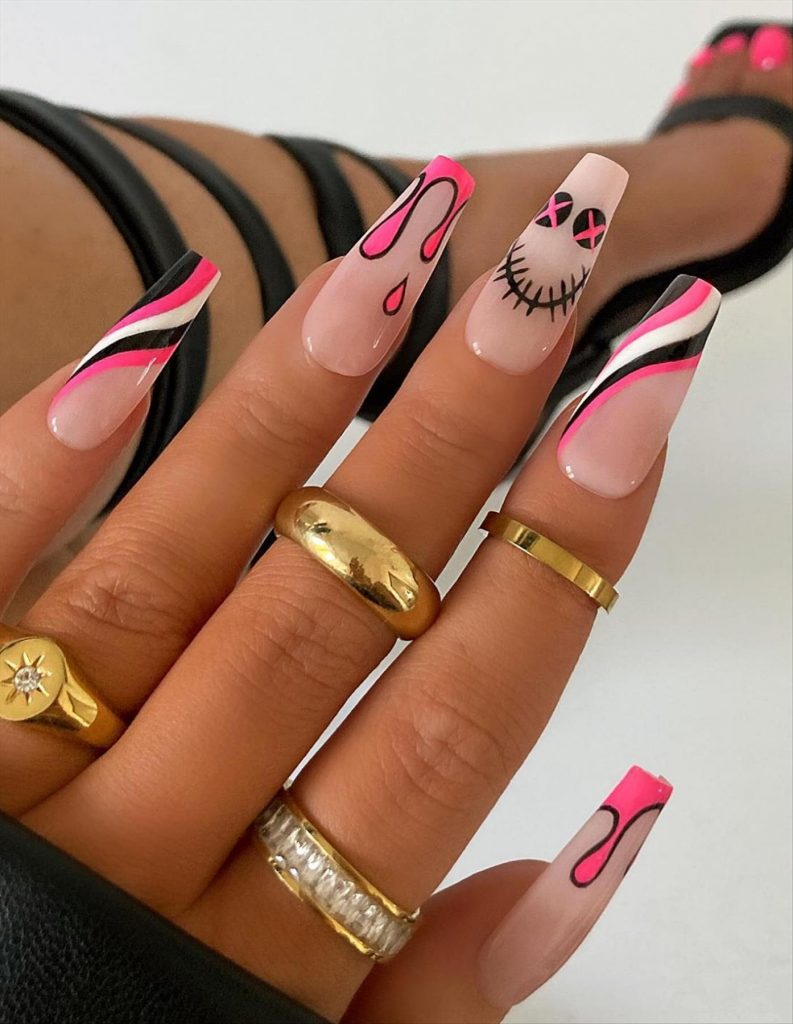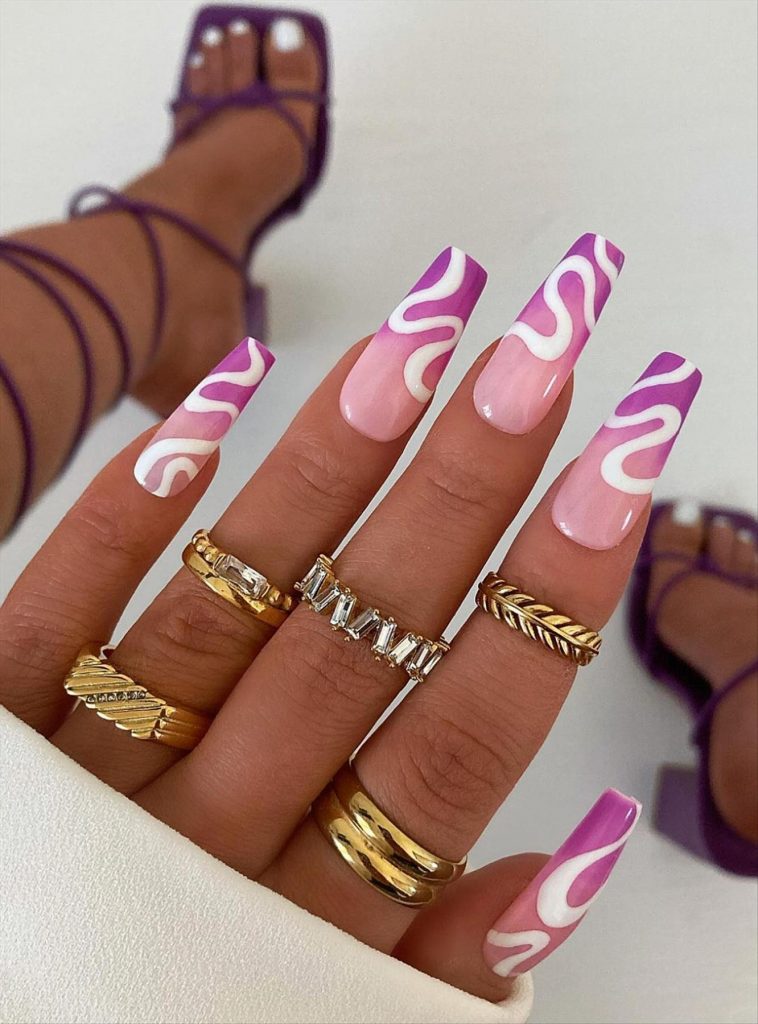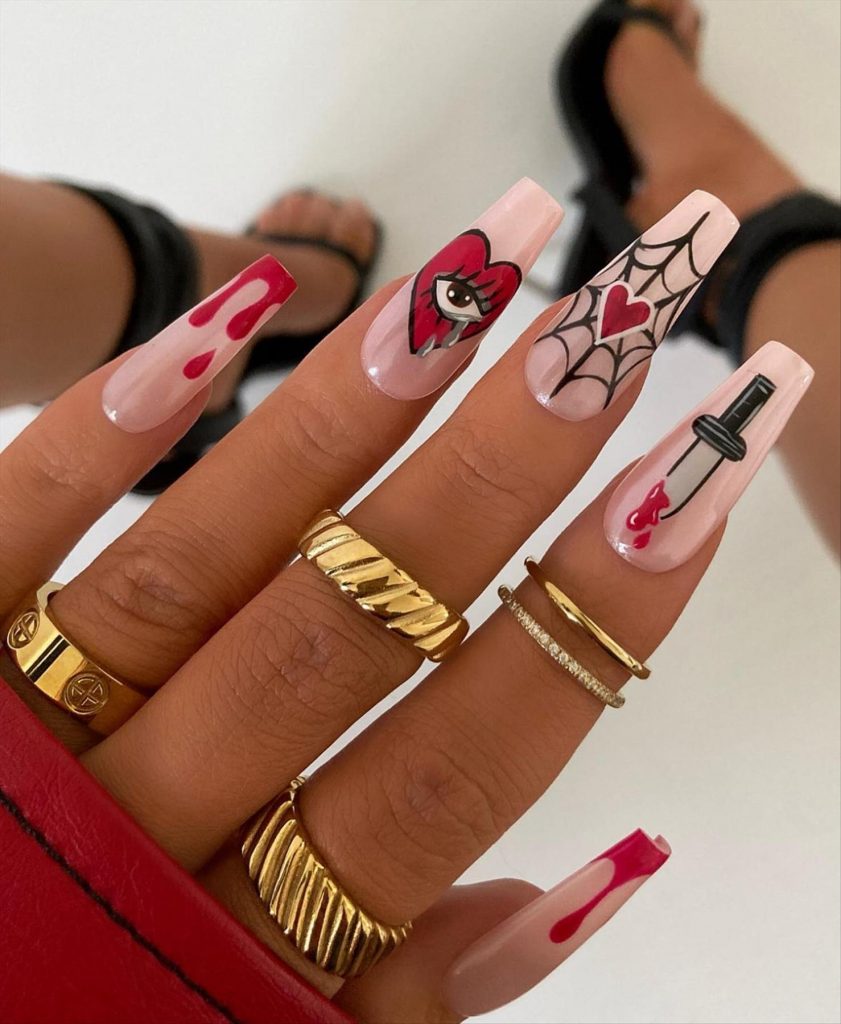 Fall neuture coffin nail ideas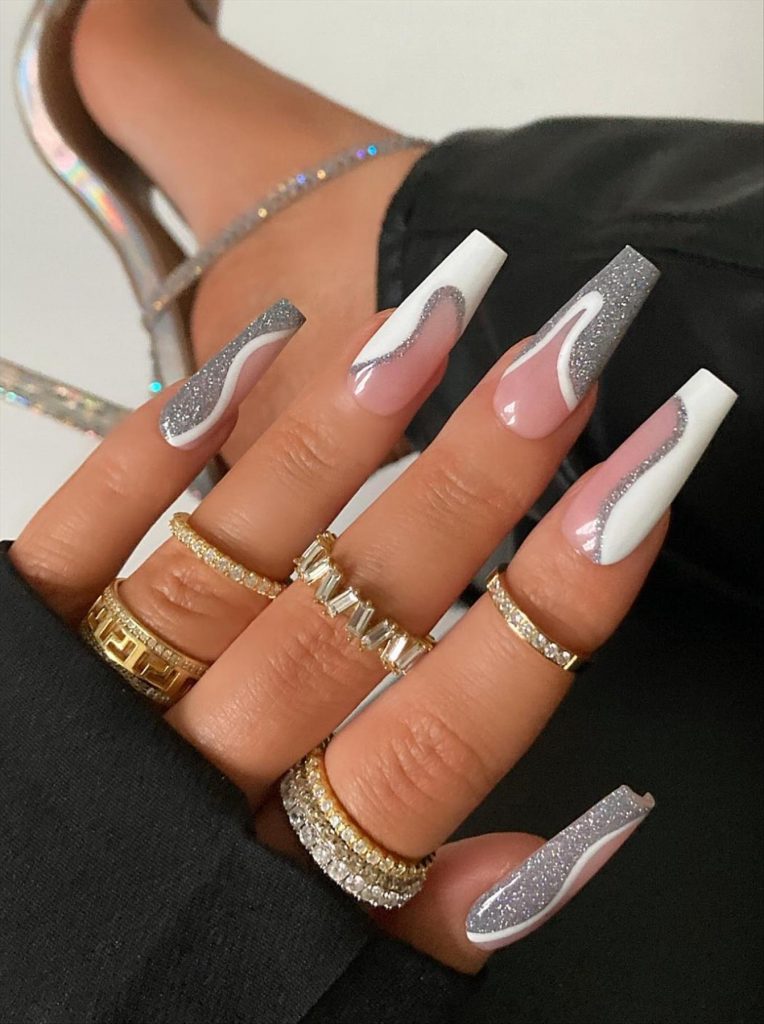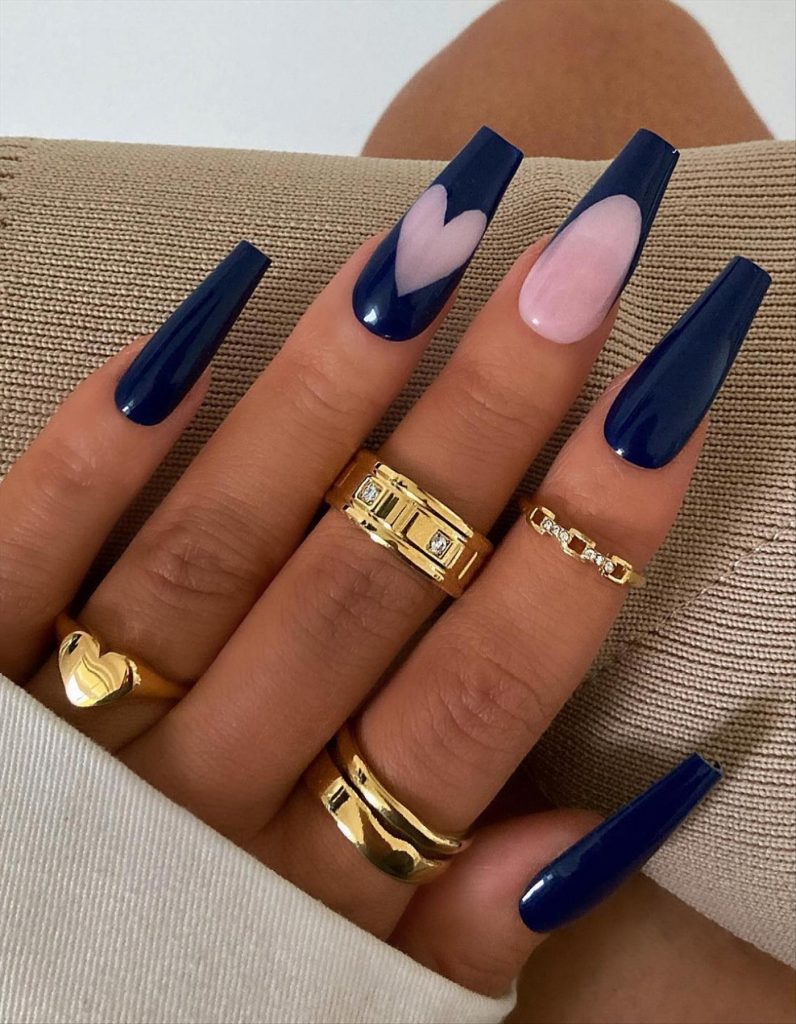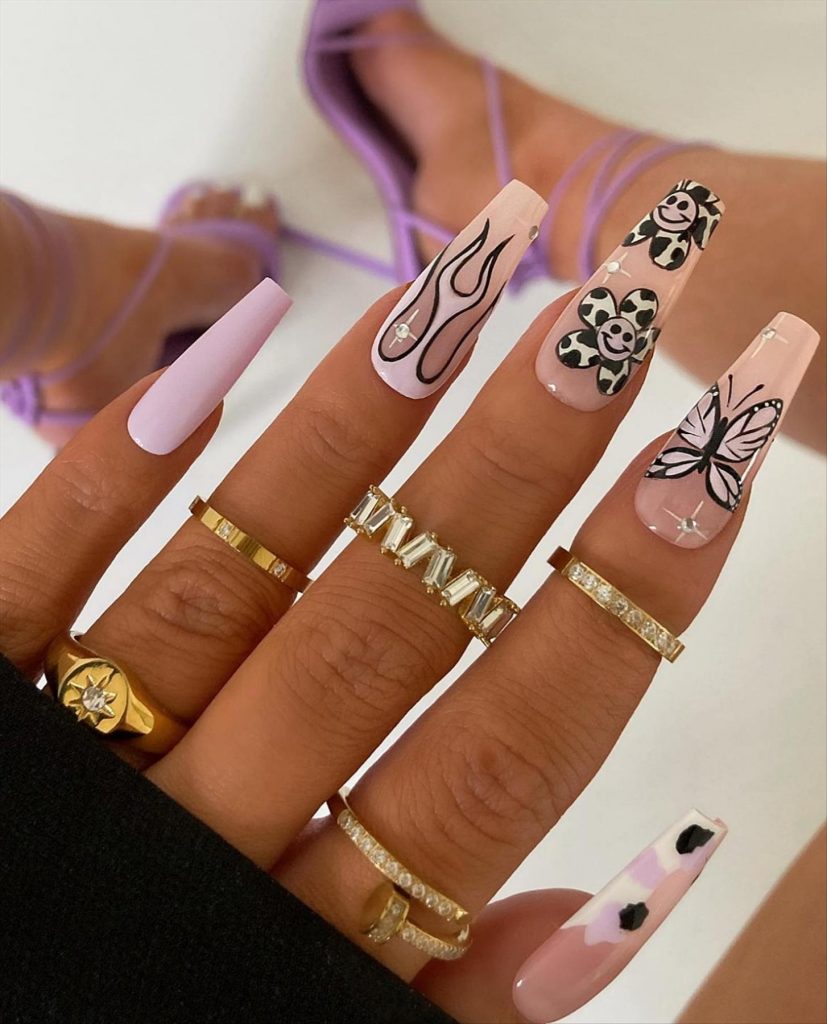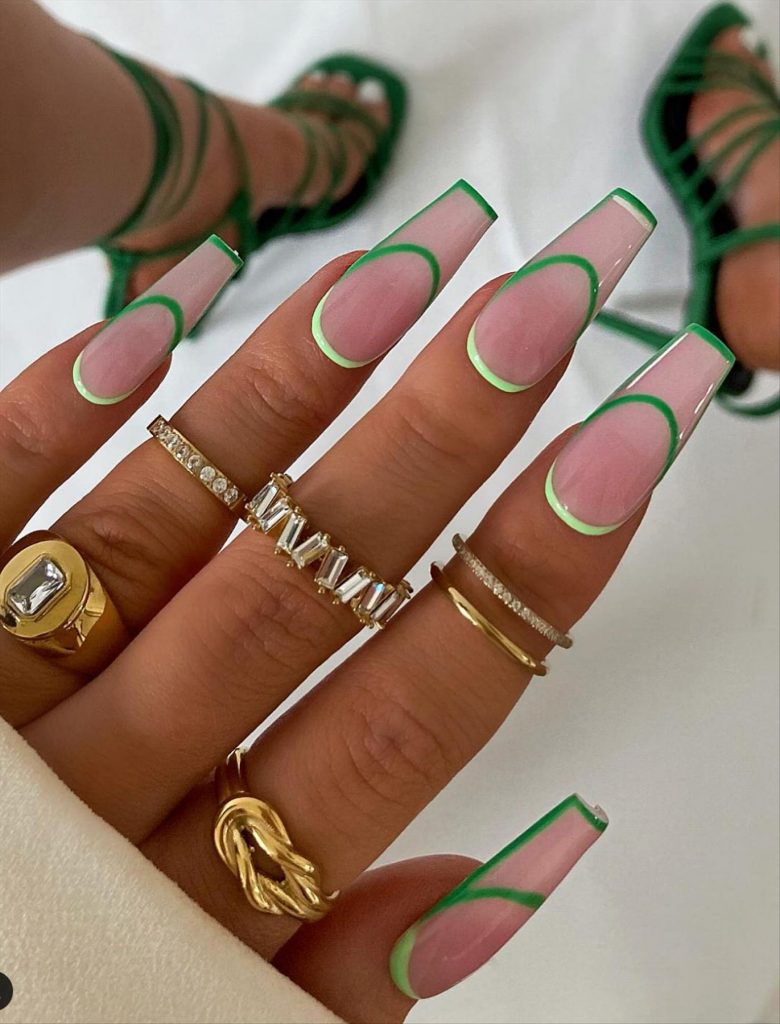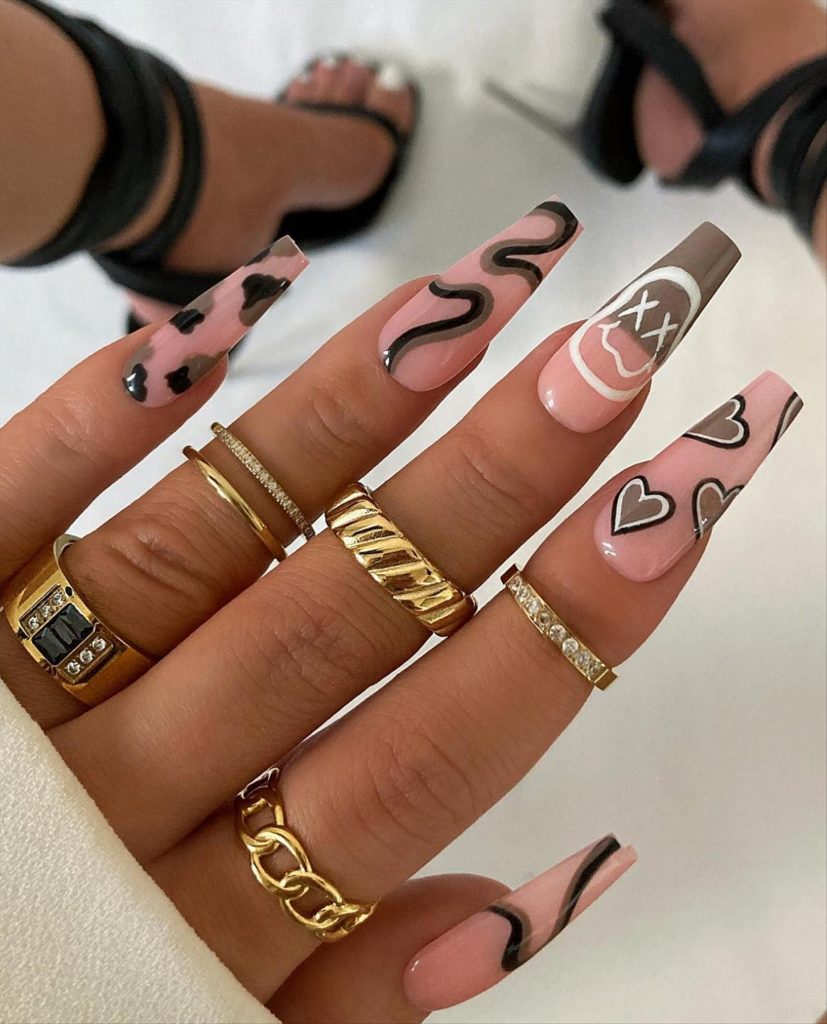 Bright orange coffin nail colors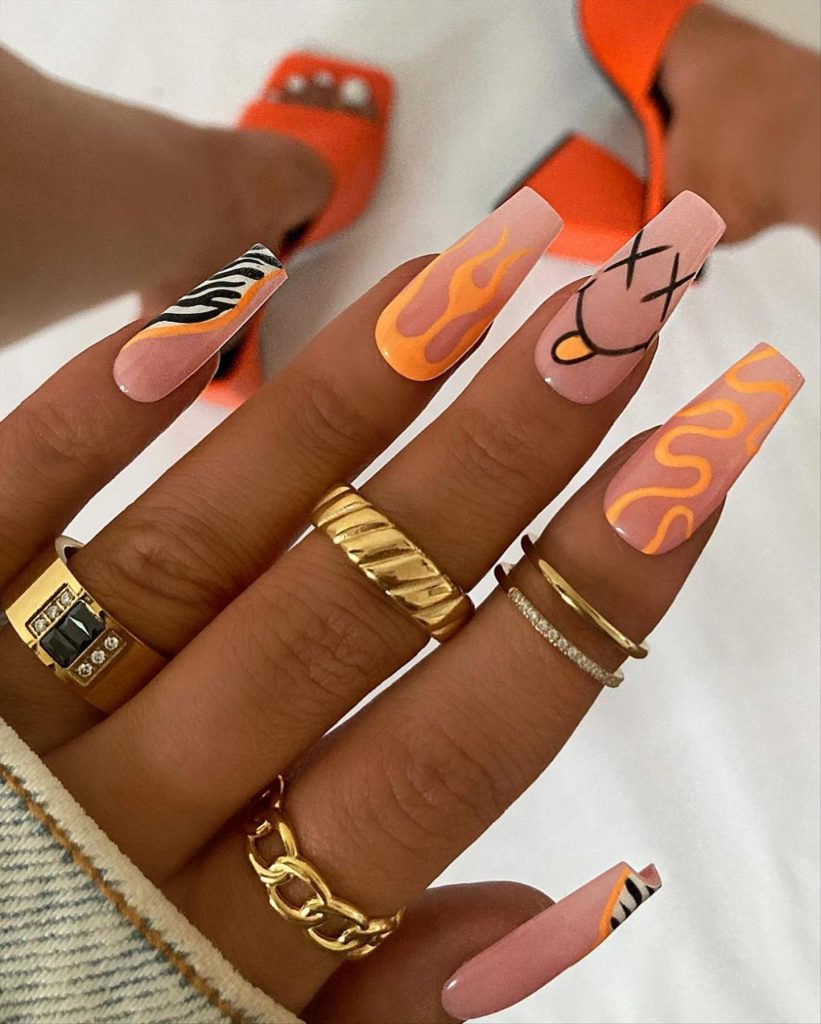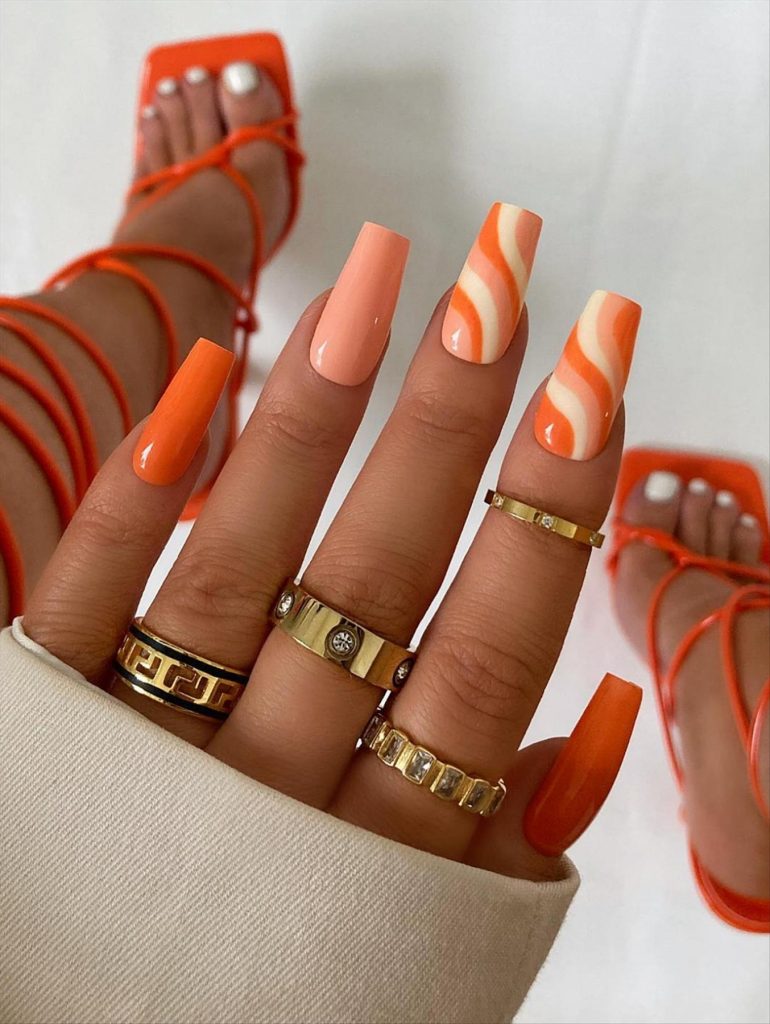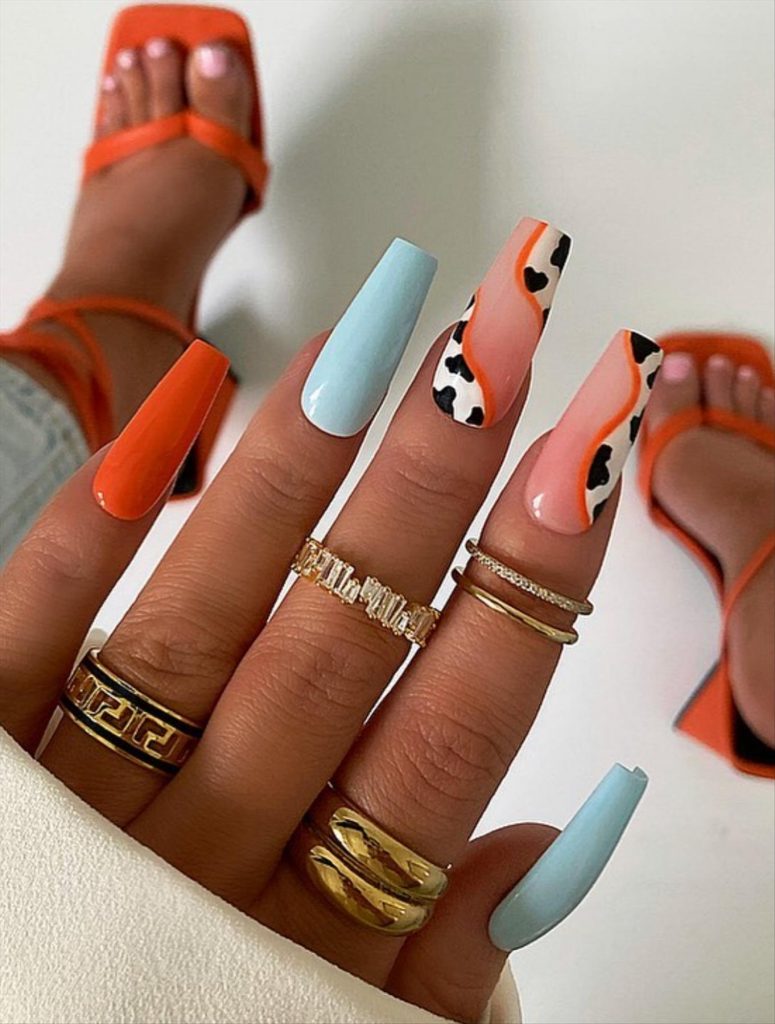 Green nail colors for Fall