27 Creepy Halloween Nails Design Ideas For The Scary Halloween Day
Halloween is around the corner, it's time to get your nails nailed! Whether you are interested in trying out some daring stiletto nails or you just wanna keep it minimal, there's pretty much something for everyone!
The best part about Halloween is that you do not have to limit yourself to being scary or spooky. Since Halloween is one of the scariest holidays, it deserves equally scary nail art designs. Luckily for you, I have some elegantly scary nail ideas you can try.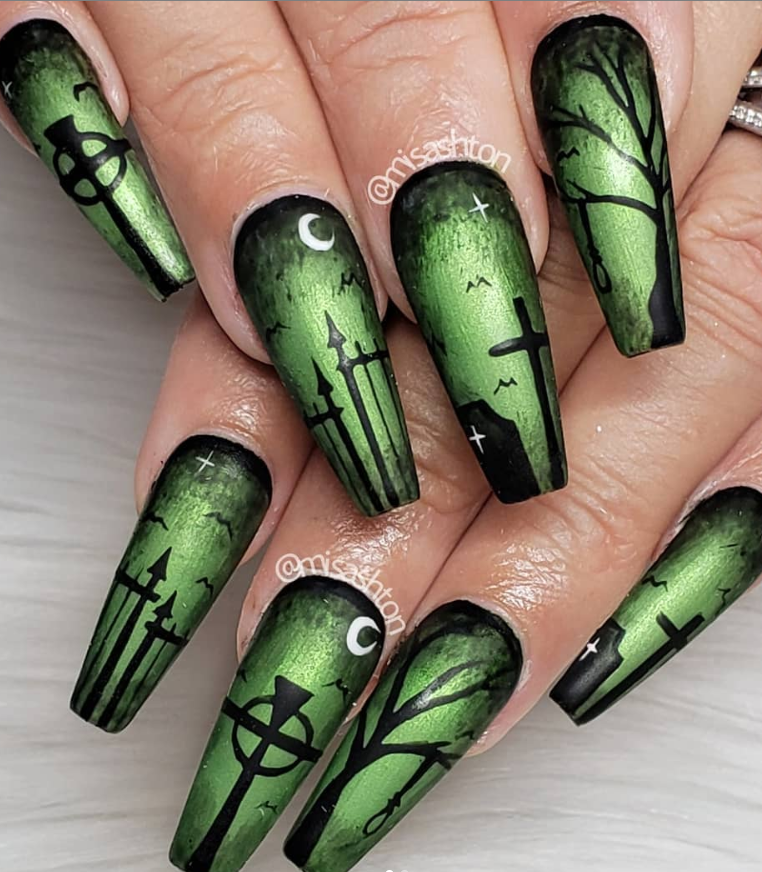 Pages:
Page
1
,
Page
2
,
Page
3
,
Page
4
,
Page
5
,
Page
6
,
Page
7
,
Page
8
,
Page
9
,
Page
10
,
Page
11
,
Page
12
,
Page
13
,
Page
14
,
Page
15
,
Page
16
,
Page
17
,
Page
18
,
Page
19
,
Page
20
,
Page
21
,
Page
22
,
Page
23
,
Page
24
,
Page
25
,
Page
26
,
Page
27