Are You Ready For These Four Trendy Types Of Coat In Early Spring ?
During the days when you rest at home during holidays, you can start to tidy up your wardrobe for season change in addition to eating and sleeping, fishing in the living room, counting melon seeds and leaves.
After the spring festival, the early spring season is coming soon. It is said that dressing in the spring and autumn period is random. The temperature in the early spring varies. If you wear too much, it will be too hot. If you wear less, you will feel risky, at this time, the importance of coat is highlighted.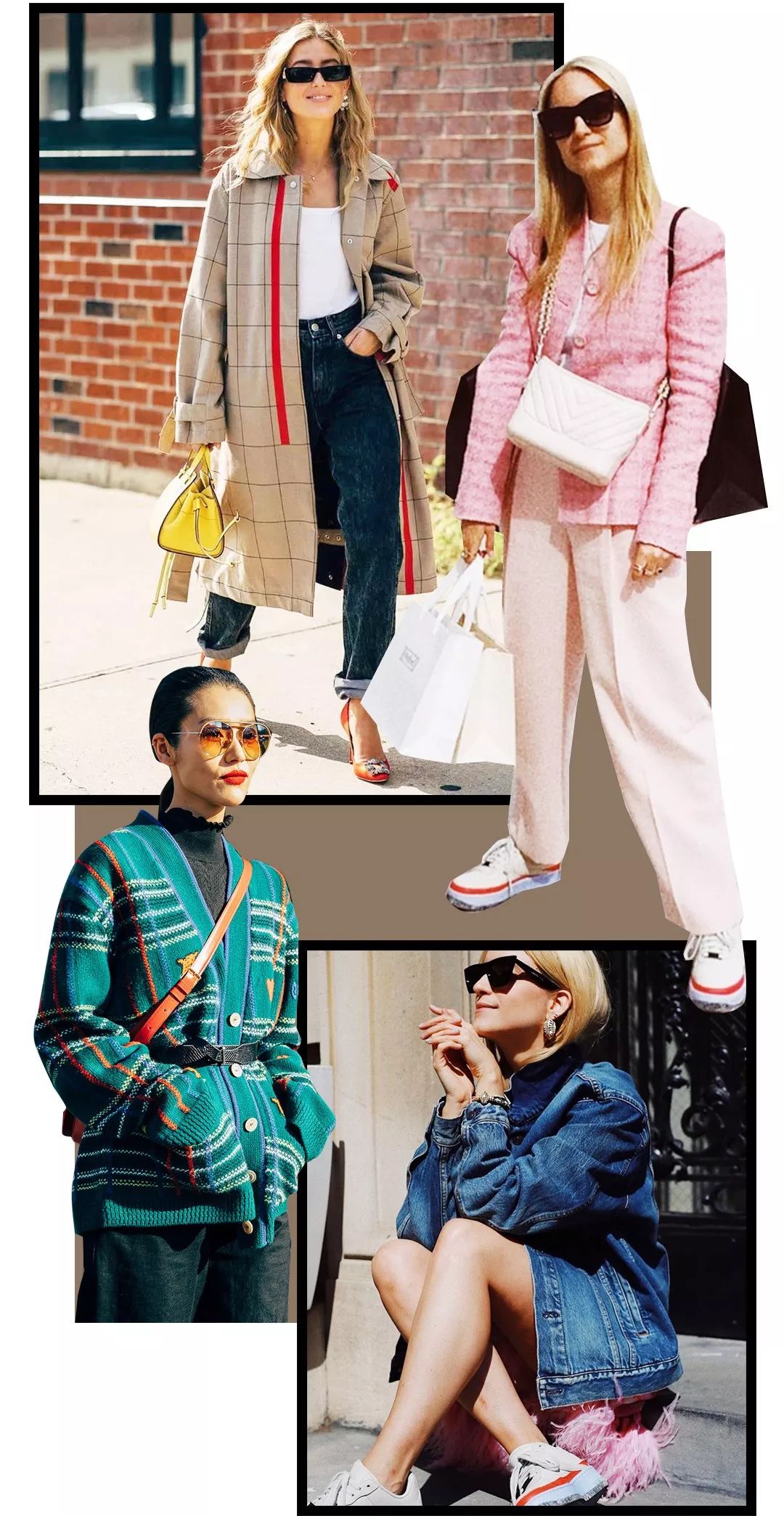 I recommend you to choose the following four coats in the early spring of this year. They are the most practical all-matching players in every spring, but the popular points of this year are slightly different from those of the past, now let's talk about how to choose and wear fashionable coats in early spring this year.
Knitted coat
Now the epidemic situation is serious, and many people wonder whether the virus is easily adsorbed on the clothes we wear everyday. For this question, some experts officially answered two days ago: The virus has a very short survival time on clothes, the survival time on the wool clothes is relatively shorter, and the more smooth the surface of the clothes is, the easier the virus will survive. So, in order to prevent infection this spring, you might as well continue to wear the sweater ~
Compared with previous years, the popular knitted coats this year have changed a lot. The "Grandma style" knitwear which has been pressed at the bottom of the box for many years is fashionable again.


The "Grandma style" knitwear, which is popular by many French bloggers, will continue to be popular in early spring. If you still don't know how to choose the "Grandma style" knitwear, please remember two words-short and thick.

Short is the length should be short. Crop-top, which is placed around the waist, is most popular among French bloggers. Grandma's knitwear should not be longer than buttocks, otherwise it looks like a little old-fashioned.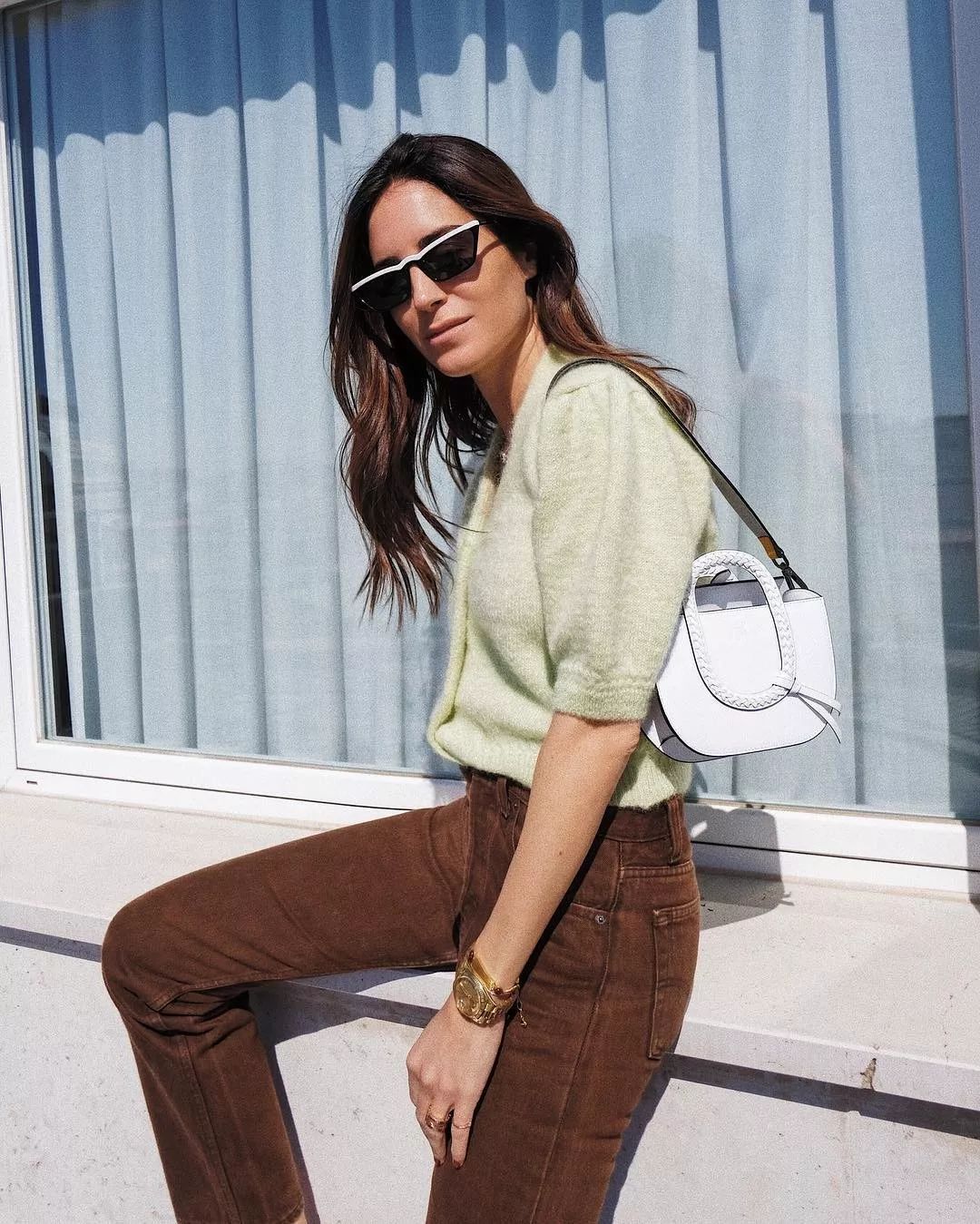 Another point is that it should look thick. Thick stick needles and thick needles with a certain sense of volume are easier to wear fashion than thin and close-fitting cashmere and mohair.

"Grandma style" does not seem to be easy to match, but actually it is not as picky as imagined. It can completely copy the collocation of French bloggers in daily life, without any complicated elements, you can wear the feeling of laziness easily.

The simplest thing is to wear a pair of grandma's knitted coat alone. It is very fashionable to wear a pair of jeans. If you want to have more french style, you can choose straight pants or retro jeans with a little bit of pull.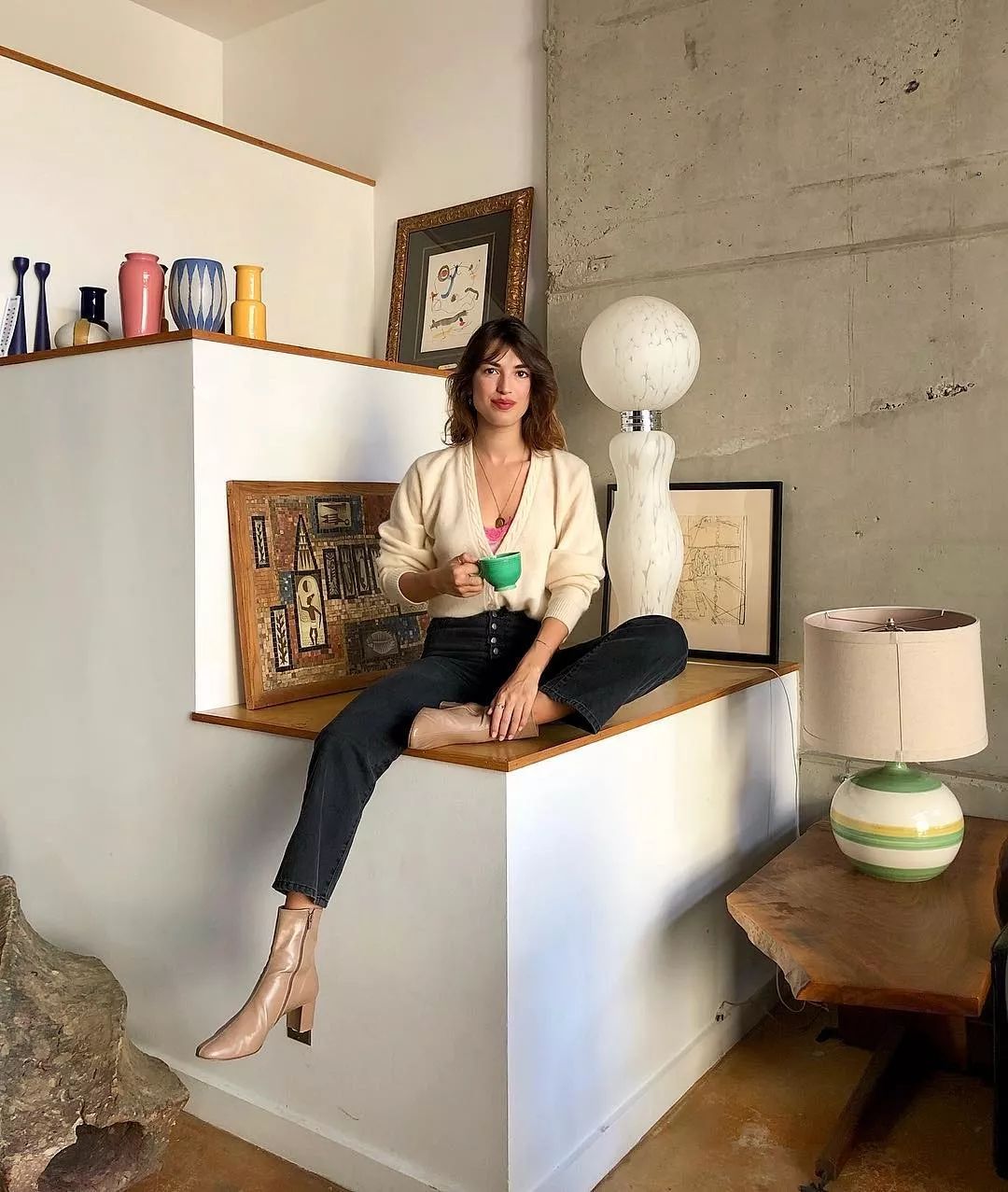 The second is to use a moderate skin-revealing sling as the internal match, which makes the "grandma style" knitted coat cool and sexy all of a sudden. You can choose jeans or feminine-styled dress in the lower dress, this matching method is especially suitable for the south with high temperature in early spring.
The third one is to take out all kinds of floral tea-break skirts that you wear in summer. These two pieces also have some French style, which are a perfect match.

But I believe everyone has found that Grandma's knitwear still has obvious shortcomings, that is to show fat.
So if you are a girl who has a lot of flesh and flesh in the upper body and is persistent in looking slim. It's better to wear a mid-length knitwear. It is also recommended to wear it as a coat, a dress, or a grounded belt. It will be more creative than usual to stack T-shirts and shirts ~
Suit coat
Women in suits all have a natural and unrestrained soul. Now the "big woman style" is getting more and more fierce, and the profile of female suits is becoming more and more tough.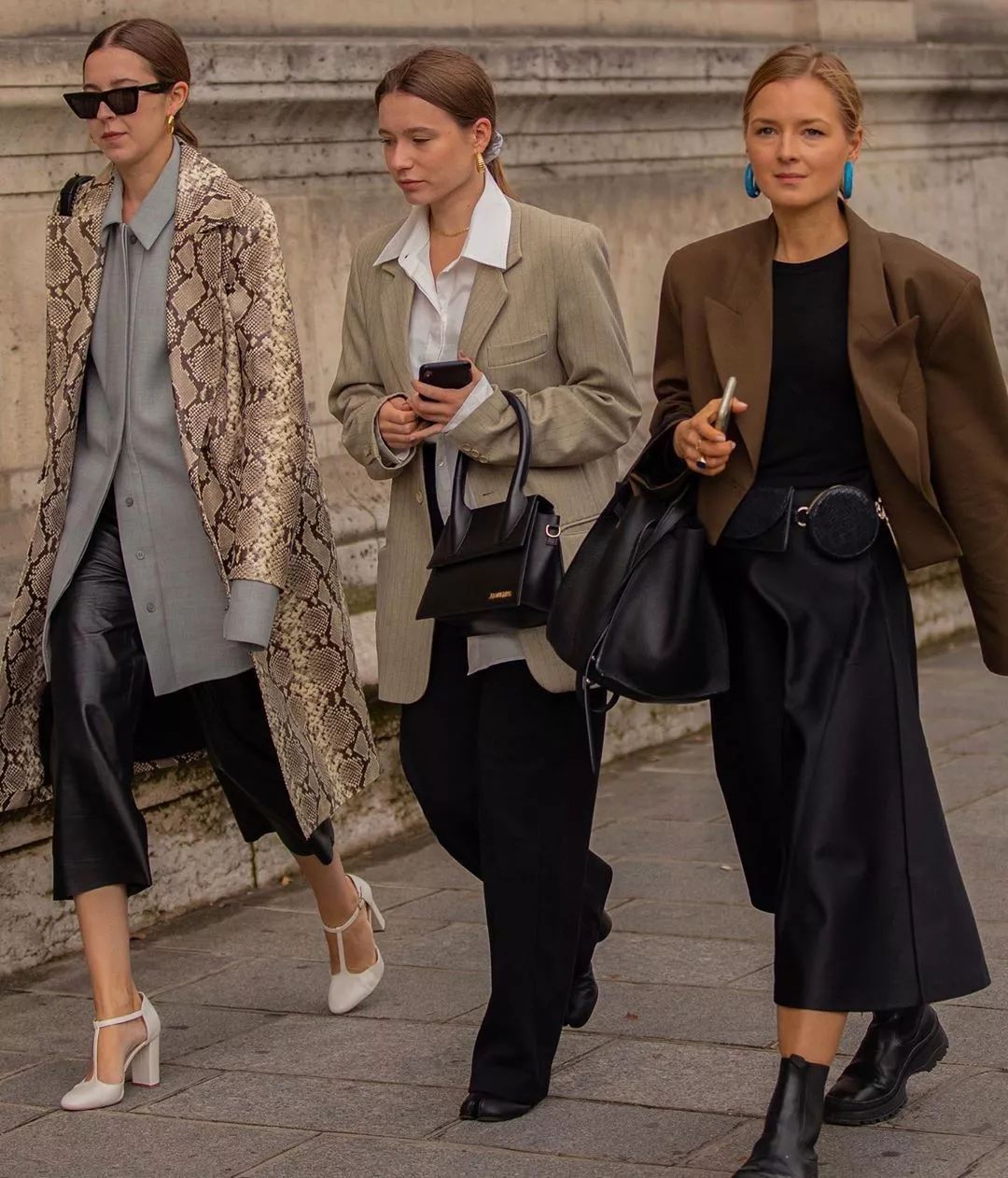 Those slim-cut suits should be put into the wardrobe temporarily this year. The loose style with widened shoulder line is the most popular choice nowadays. Last year with private servers wear create a "sister-in-law wind the Rosie, INS of the most photographed piece is various shouldered suit.
If you want the modelling to look more advanced, choose neutral colors like white, light apricot and light gray. They don't choose skin color, and they will look simple and texture when combined with other neutral colors, generally speaking, it is very expensive at first glance.
Young girls who want to wear suits more easily, or fashionable girls who have certain matching ability, suggest to try colorful suits with strong hair in recent years. The wide shoulder design adds a little momentum to the colorful suits, making them not look too naive.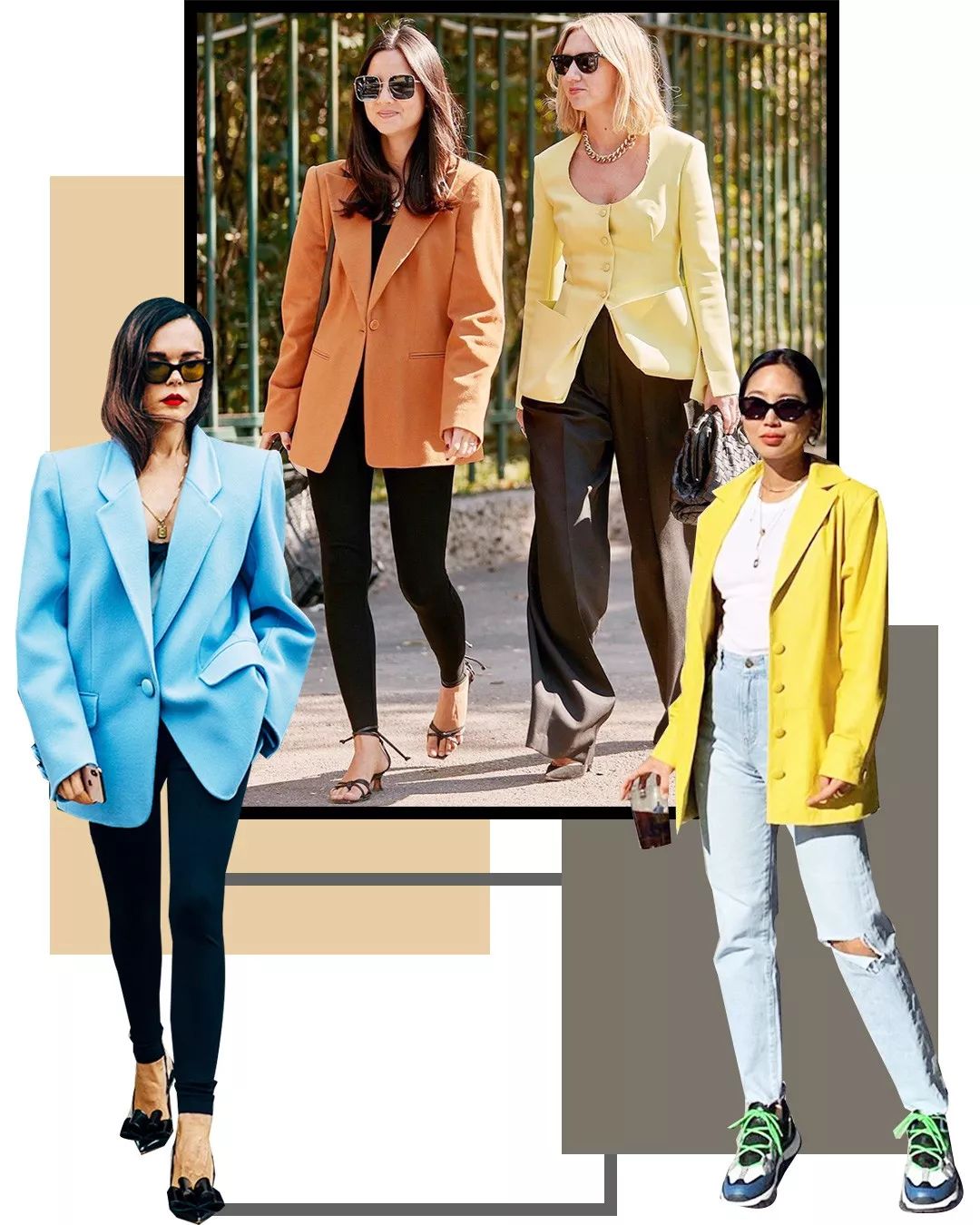 Besides colorful suits, plaid suits are extremely hot this year. The Plaid has an elegant and retro feeling. Compared with the Prince of Wales which is popular in autumn and winter, we recommend that you try the plaid with color as the main tone in spring and summer, which looks more fresh and natural.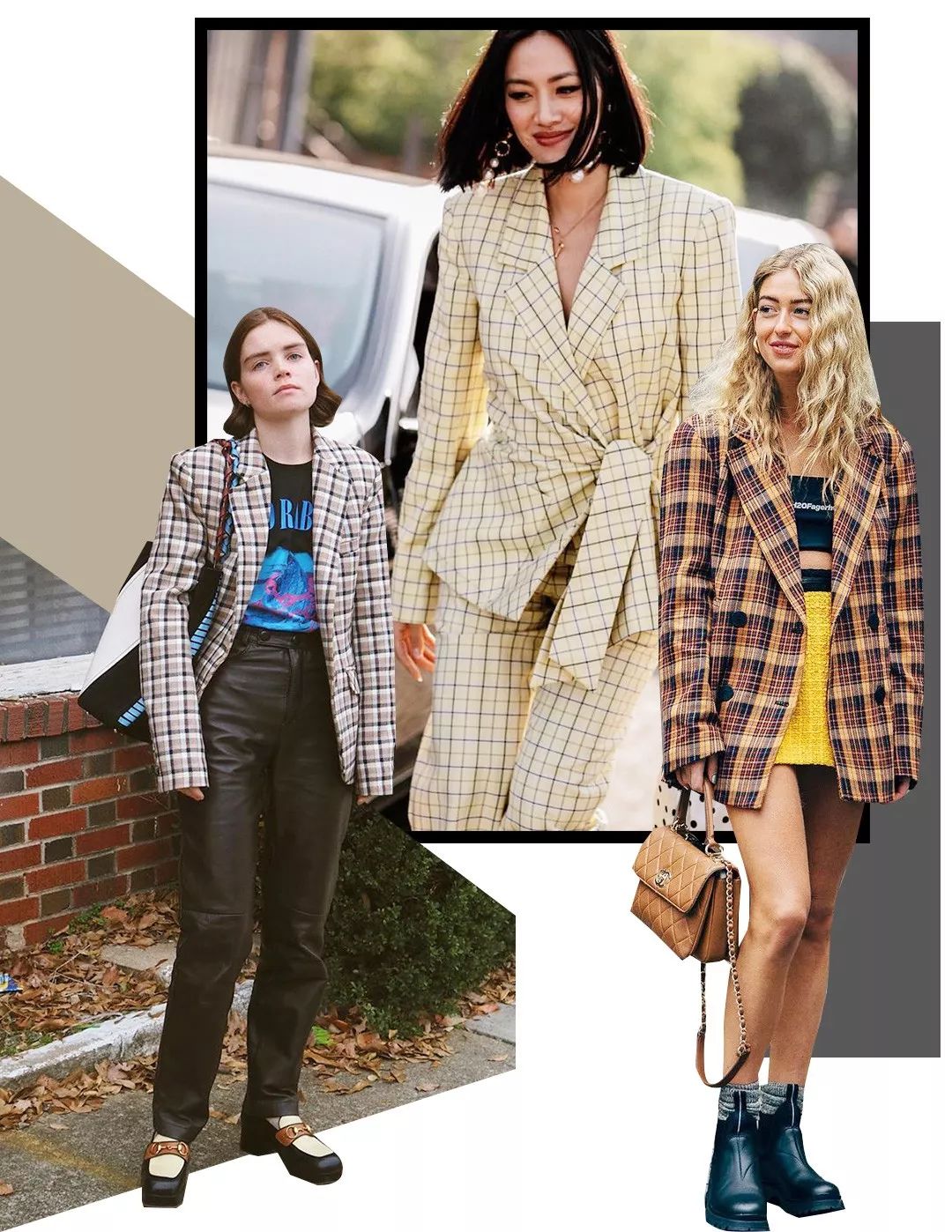 Although the suit coat is formal, it is generally all-match.
The most suitable matching method for lazy people without thinking is to wear a suit. This year's suit not only has the suit become "wide", but also the matching pants have changed from the previous small-legged suit pants into more natural and unrestrained wide-legged pants. The whole set of dressing is doubled, but the requirements for figure and temperament are relatively high.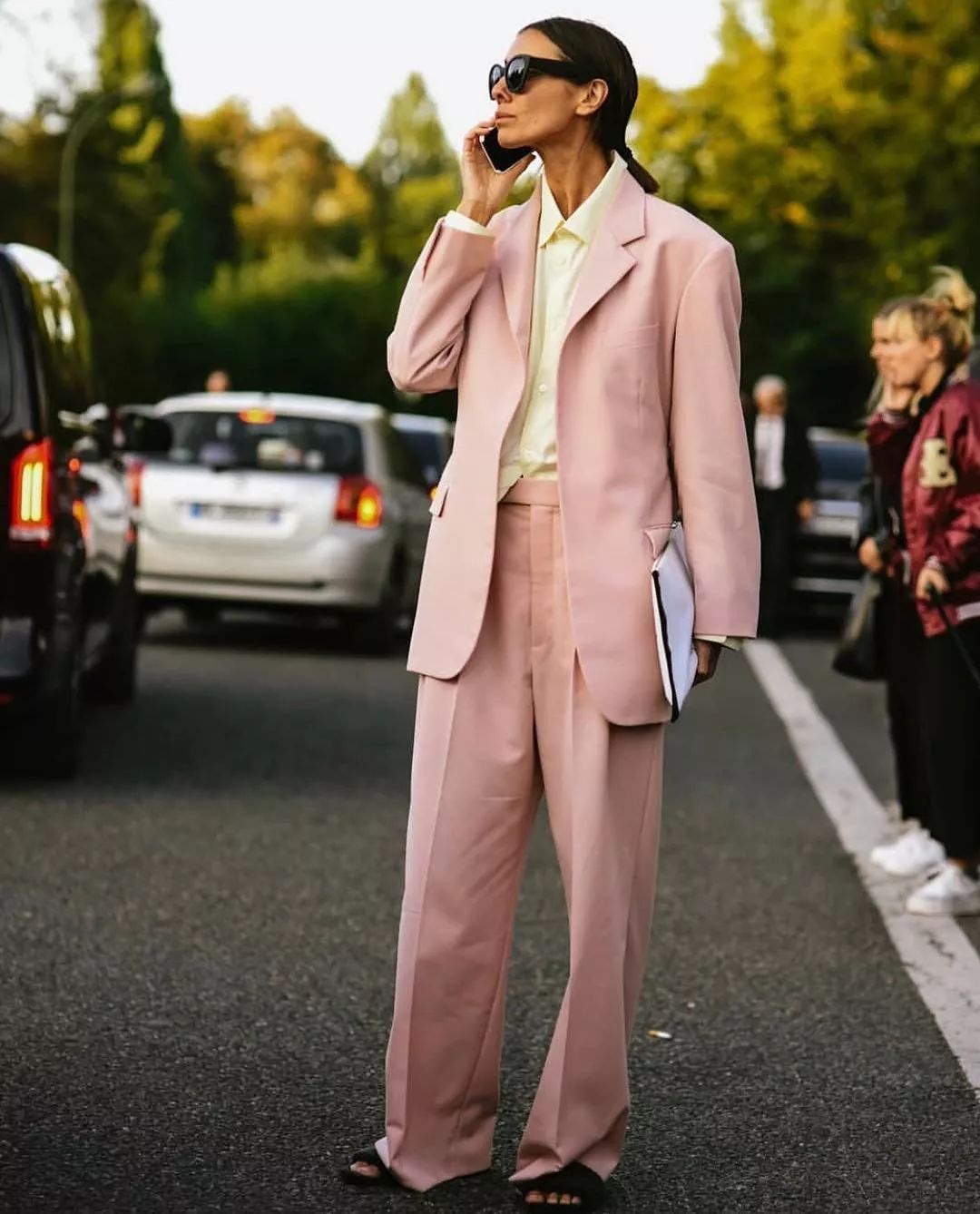 If you wear a suit coat everyday, we recommend that you mix it with other items with different styles. The suit itself makes people feel more formal and tough, so when matching, one can choose the one with more leisure feeling to combine, for example, silk shirts, printed vests, T-shirts and elastic leggings that have been popular in the past two years.

Another example is wearing a suit with jeans, which is the most common combination of easy-chic. Leonie Hanne and Elsa Hosk prove that wearing like this will not be out of fashion this year.
When matching skirt, no matter it is a skirt or a dress, you can choose more contrasted materials and designs, such as soft chiffon gauze, sexy and gorgeous satin, or feminine printing.
Denim coat
The cowboy coat is like the white shoes in the field of coat, which will be mocked as "overbearing" every year, but no one can escape from the law of "True fragrance.
A few years ago, the mid-length denim coat which is longer than the hip has been popular, and this year it has gradually declined. Referring to the street photos of stars and bloggers, short and ultra short styles with the length above the buttocks and even just reaching the waist are more popular.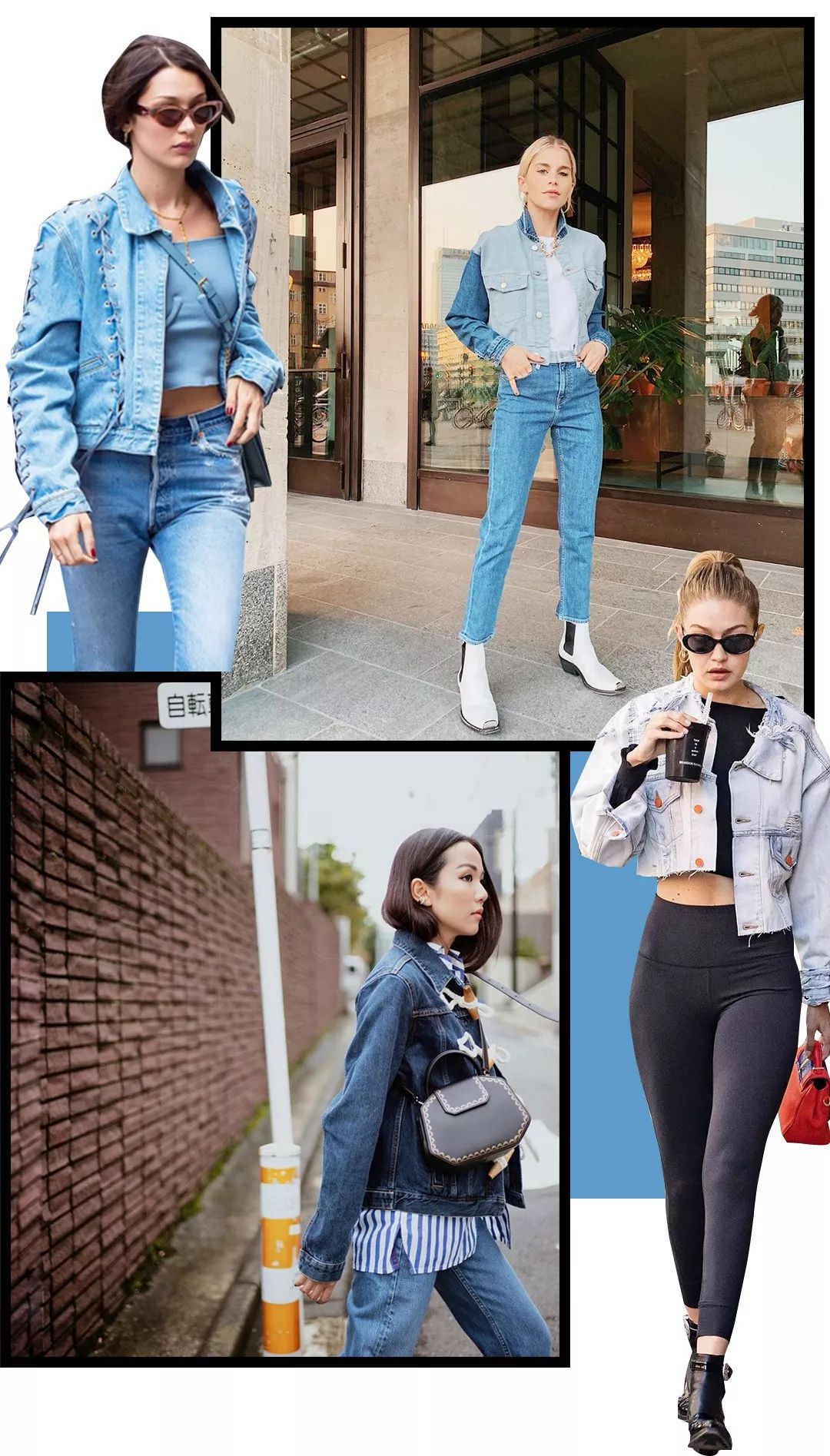 This kind of length is more capable, agile and younger, and looks like a good figure proportion after getting on the body, especially with a high waist lower outfit, the right leg is 2.8 meters long.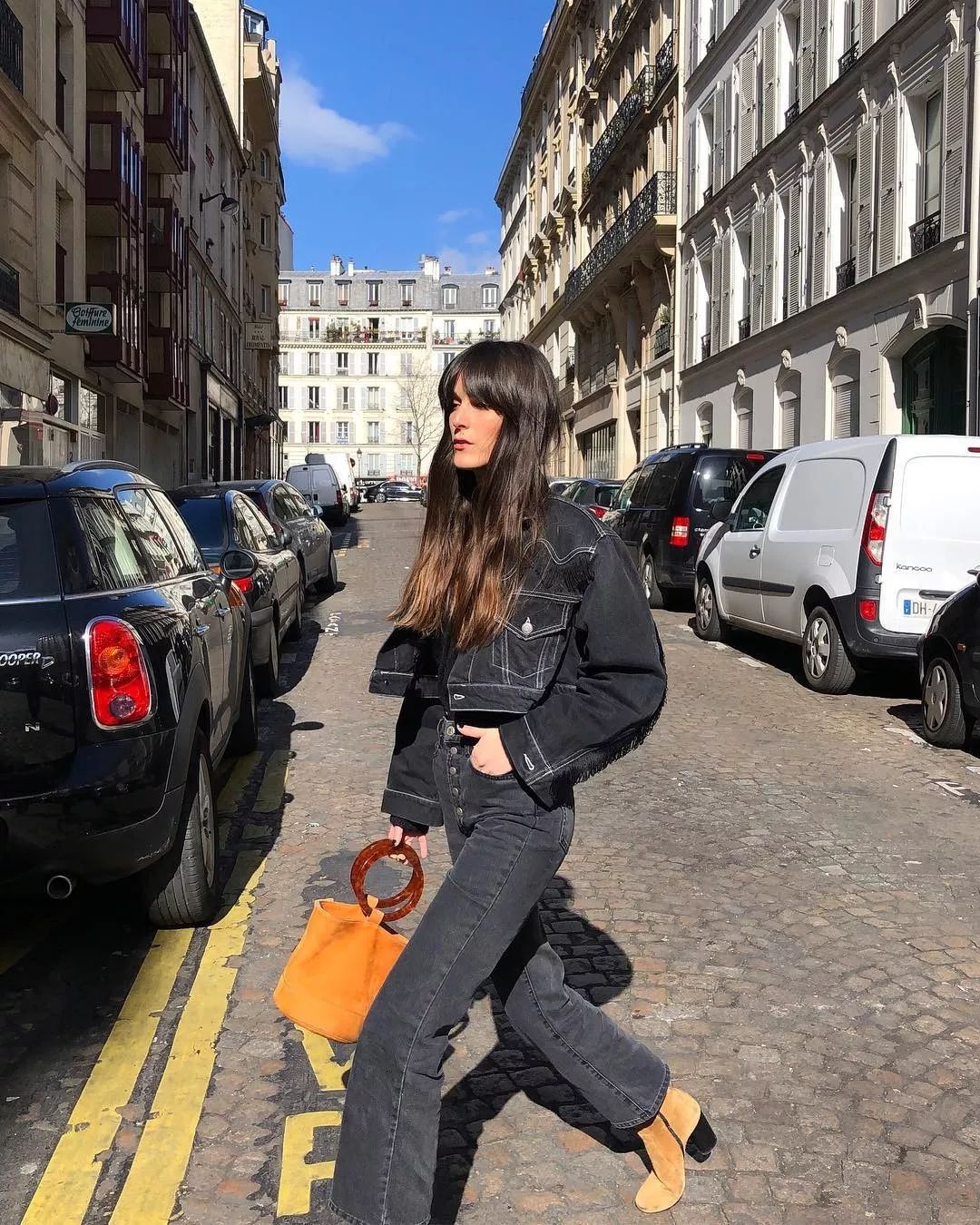 As for the color of jeans, the first choice is the classic primary color of light-colored denim + polished white. This color has a sense of retro, which is like the resurgence of the trend in 1990s s and 80 s.
Besides the primary color of jeans, there are also white jeans with high popularity this year. It is fresh and natural, not as heavy a sense of tooling and leisure as the primary color of jeans, fashionable and age-reducing.

The most popular way to match the Denim coat in this season is still Denim on Denim, and the whole Denim item is double handsome to wear. Wearing a denim coat alone may not seem to be very fashionable, but wearing the whole suit will have a strong retro flavor immediately.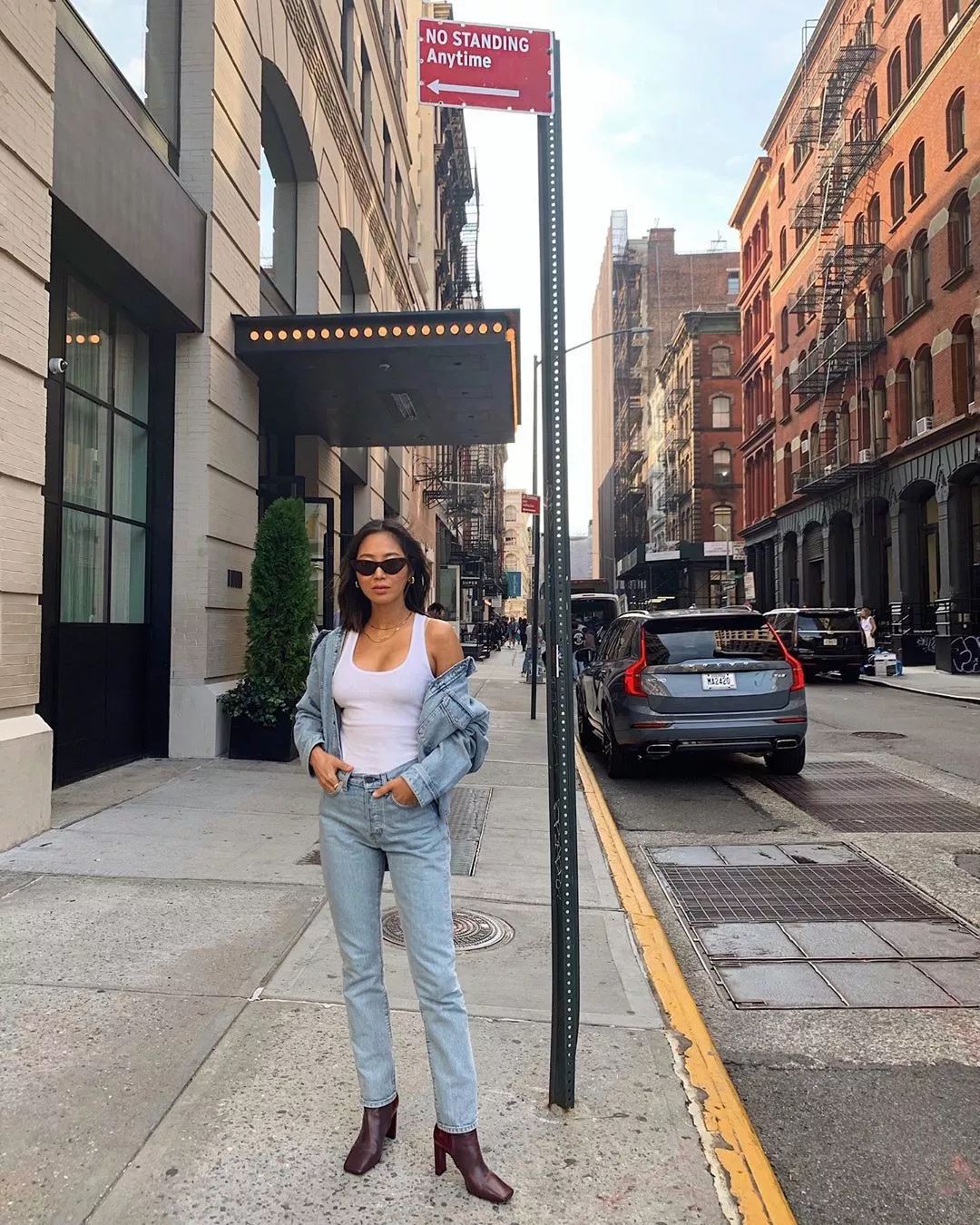 The matching method of Denim on Denim is not only suitable for the natural color of tannin, but also can be copied for the white and colorful Denim. The whole set is free and fashionable.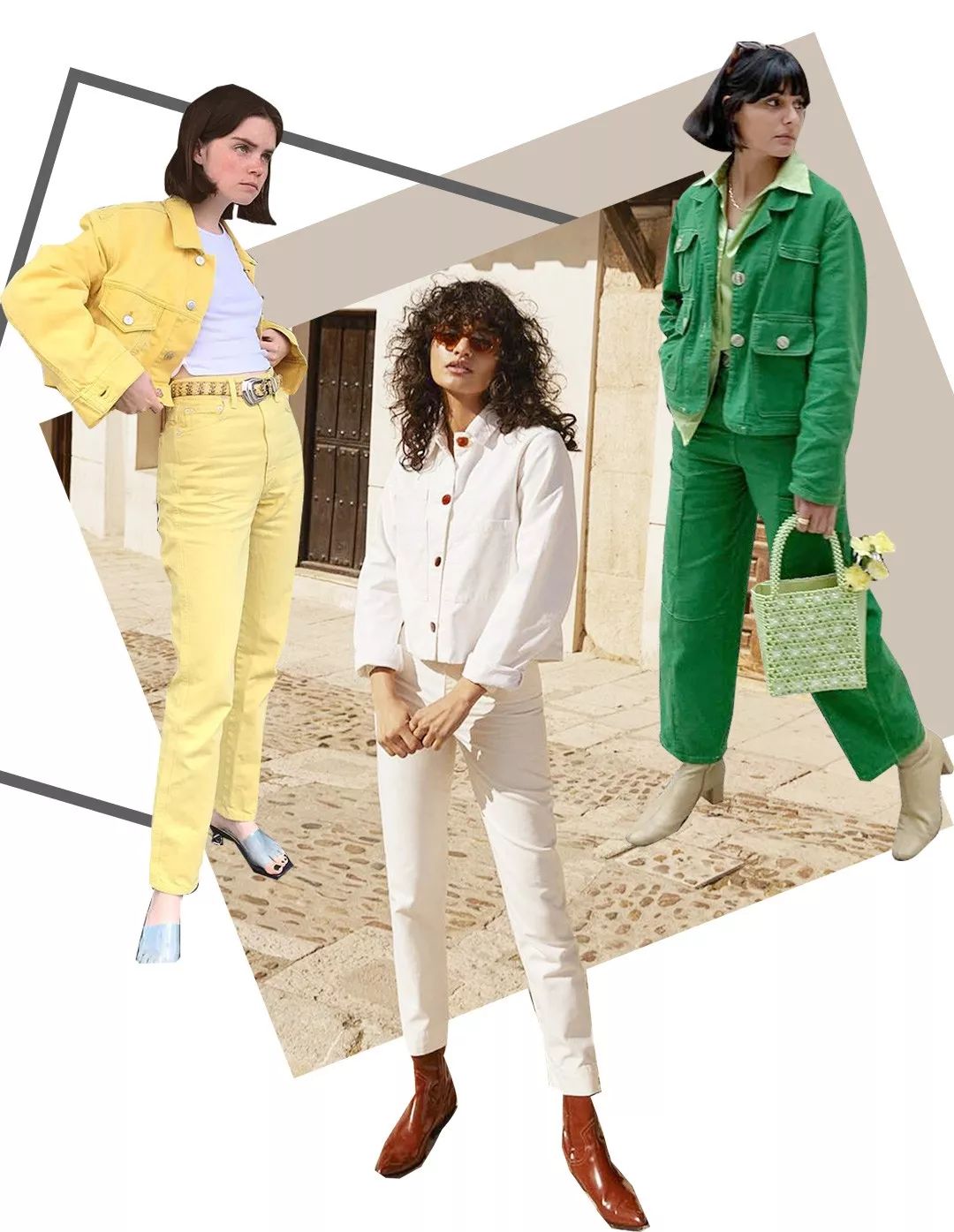 However, when you wear the whole set of jeans, there is a small detail to remind everyone to pay attention, no matter what color of jeans you wear, you should pay attention to the color difference between the upper and lower body, it is better not to be too obvious, otherwise, the fashion degree will be discounted.
Classic windbreaker
The famous stylist and fashion hierarch, Nick Matt once said, "Every time I watch those black and white movies, I only have windbreaker in my eyes, and I don't even want the scenes of them taking off the windbreaker in the movies ." It is obvious that the windbreaker is enduring in the fashion circle.
About five years ago, slim windbreaker of medium and long style and short style was very popular, and many star bloggers were all popular in the world with a classic style. But if you wear slim windbreaker this year, you will not have much to do with fashion any more. The large windbreaker with loose style, which is between knees and ankles, is the favorite of fashionable girls nowadays.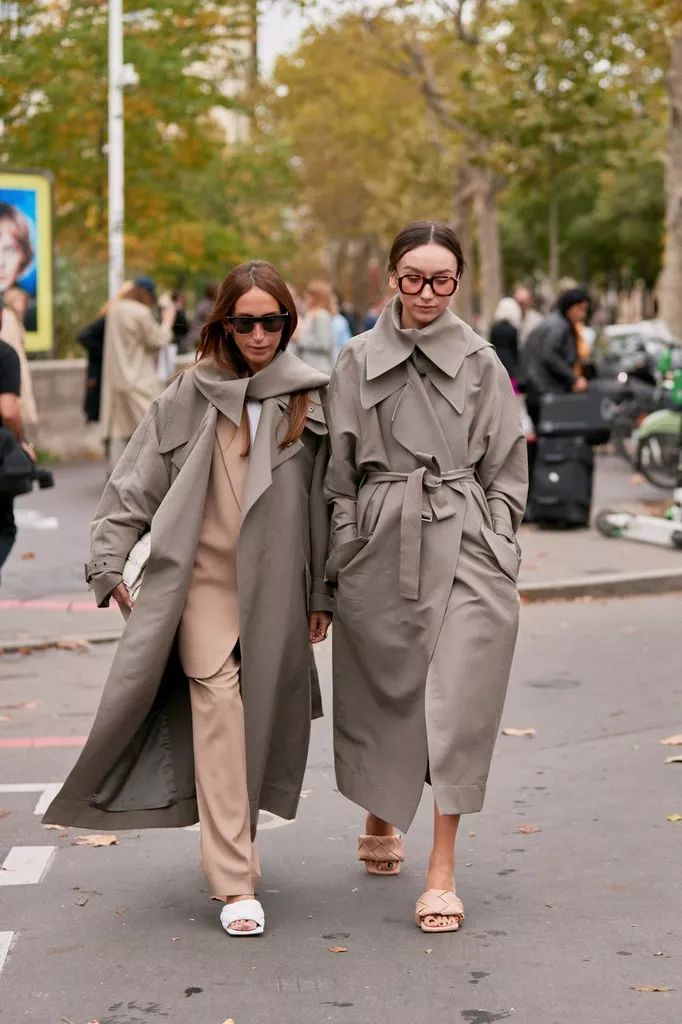 After choosing a bigger and longer windbreaker, the most error-prone and versatile model is the classic H-type windbreaker. It is designed with a little waist, capable and unrestrained, and it is tenable whether it is open or wearing a belt.

In terms of color, it is still the mainstream to be easy-to-control and not to pick up the real-time khaki, army green and navy blue. It is especially recommended to Oversize khaki windbreaker. If you haven't bought it yet, you 'd better buy it! It can be worn from spring to autumn, and it is not expected to be out of date next year.
H-type windbreaker can be said to be a taboo in collocation. It is not important to wear it inside. You can walk out of the street with a windbreaker. For example, the most basic t-shirt and jeans, together with an Oversize windbreaker, will become more elegant to walk with wind.
The most common sweater we wear is also interesting when combined with the windbreaker. The wildness of the windbreaker and the fashion of the sweater are more handsome than boyfriends.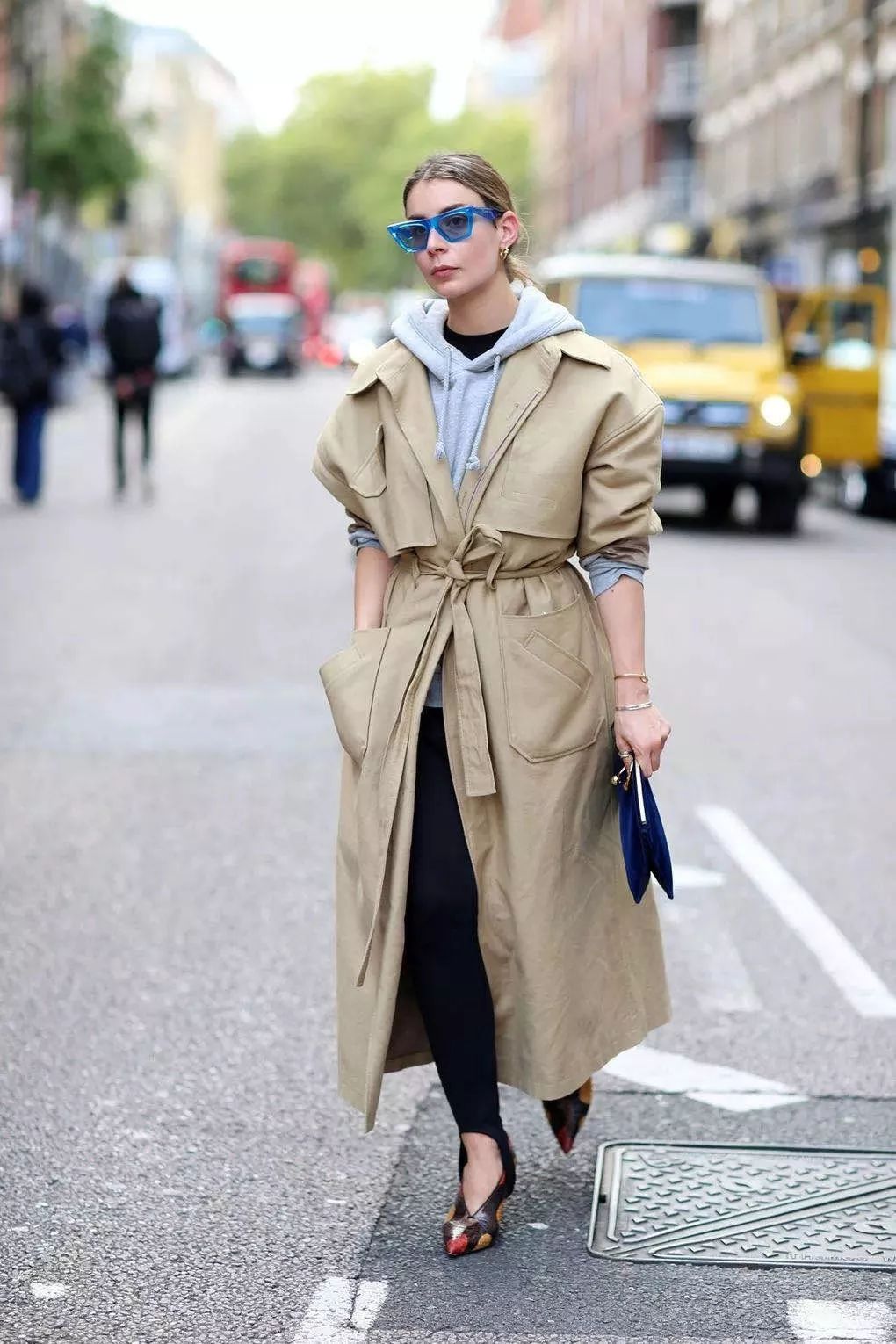 If you want to make the windbreaker more fashionable, you can try to use it to fold the suit coat this year to make the shape more layered. Not to mention that it can also cope with the cold spring just after the warm-off for girls in the north.


Girls from the south, you might as well try to put on your belt and wear your coat as a dress directly. You are the fashionable female agent in the spy film.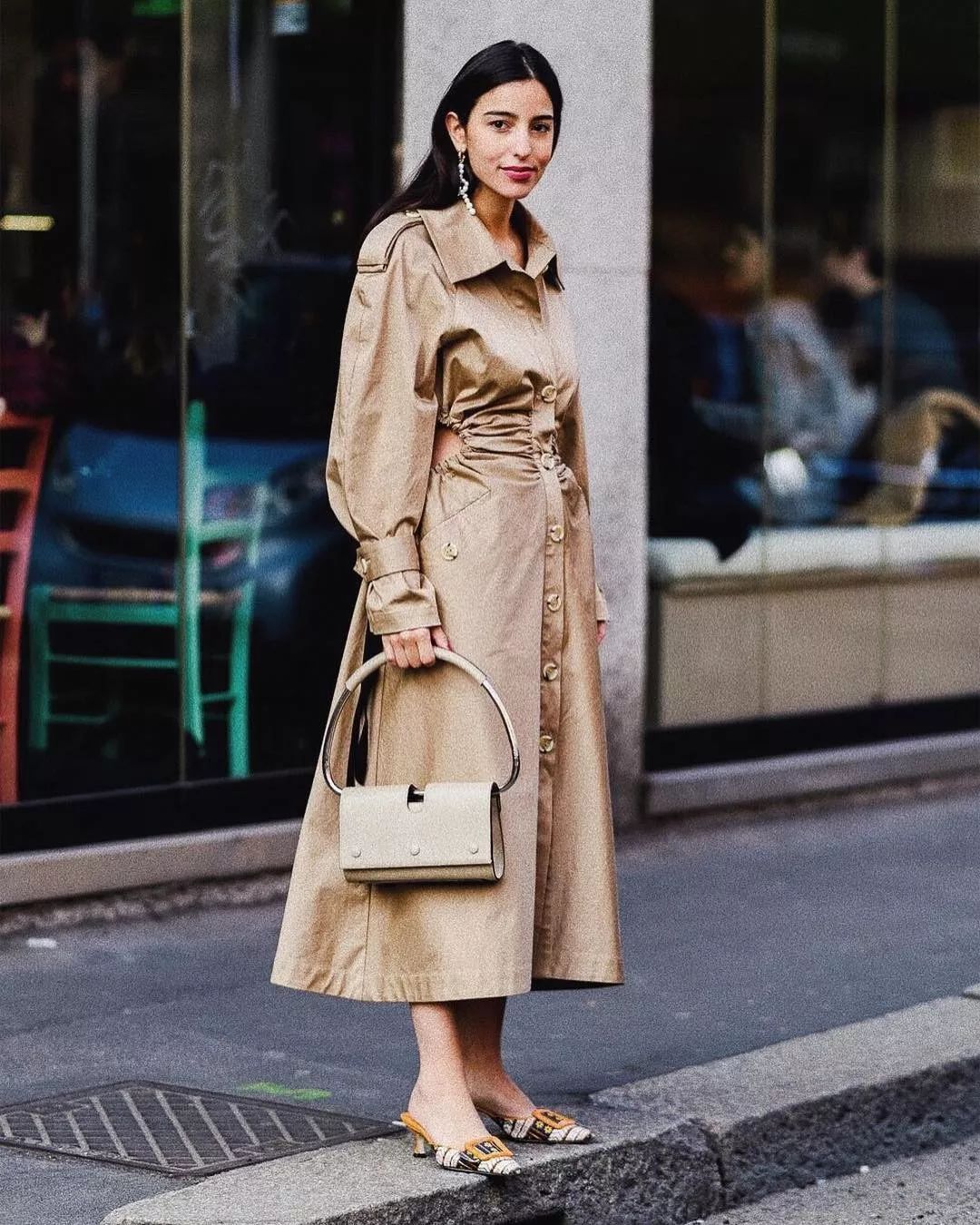 In addition to the most basic H-type windbreaker, bloggers recently also like a-type windbreaker which is loose as a whole and has no obvious waist line design, and it is a little more playful than the classic windbreaker, it is younger to wear, and the aura is not so strong.

However, when wearing a-type windbreaker, you should not match the skirt which is too sweet, or it will be too sweet. The capable trousers with a little contrast is the real sweet or salt.

I don't know if everyone can get the coat in early spring today. Finally, we also want to say one more word: we don't encourage everyone to go out now by writing coats, but in the face of coming back to work one after another, the temperature difference between morning spring and evening is big, so it is of great importance to keep warm and learn to add or remove clothes properly. After all, protect yourself at this time, keeping healthy and improving immunity is the most important subject.