I wanna have such wonderful bedroom room to fulfill my utopia
What is your most comfortable life like?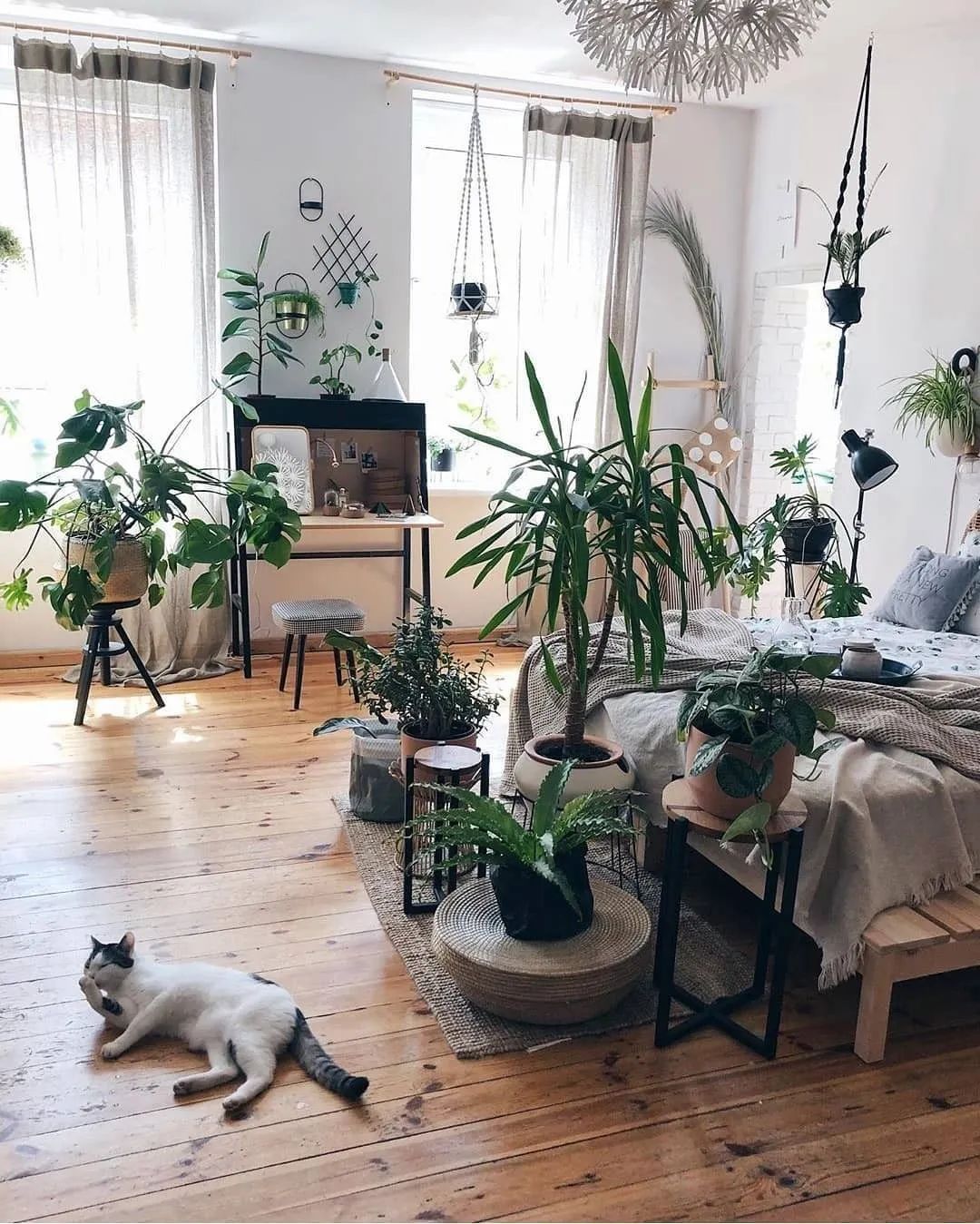 Stay in the room on weekends and sleep till you wake up naturally! Then get up and have a simple brunch, play plays, play games or tease the dog, order a cup of milk tea, and then have a wonderful day.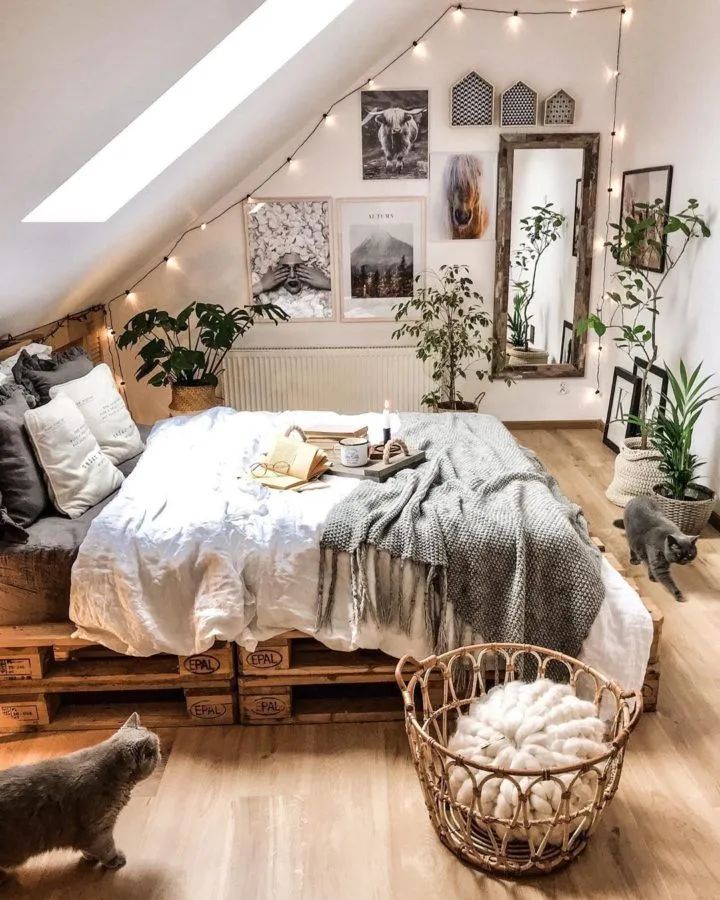 This should be a kind of life that many people yearn for. Although it is simple, it is very relaxed.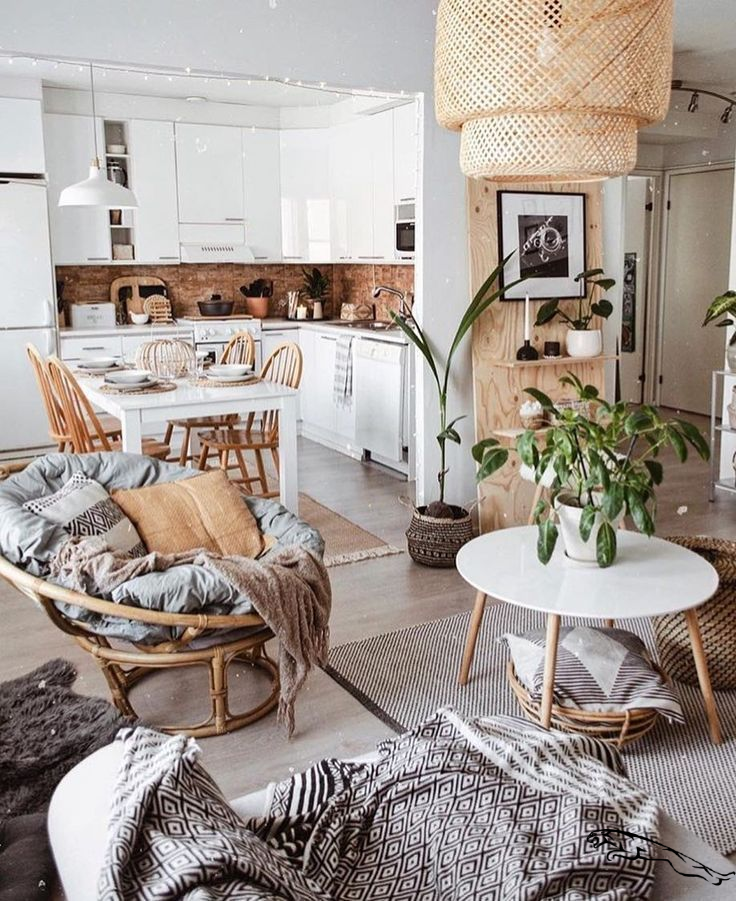 Don't care about other people's eyes, don't care about other people's actions, just simply and fully spend your own day, really happy.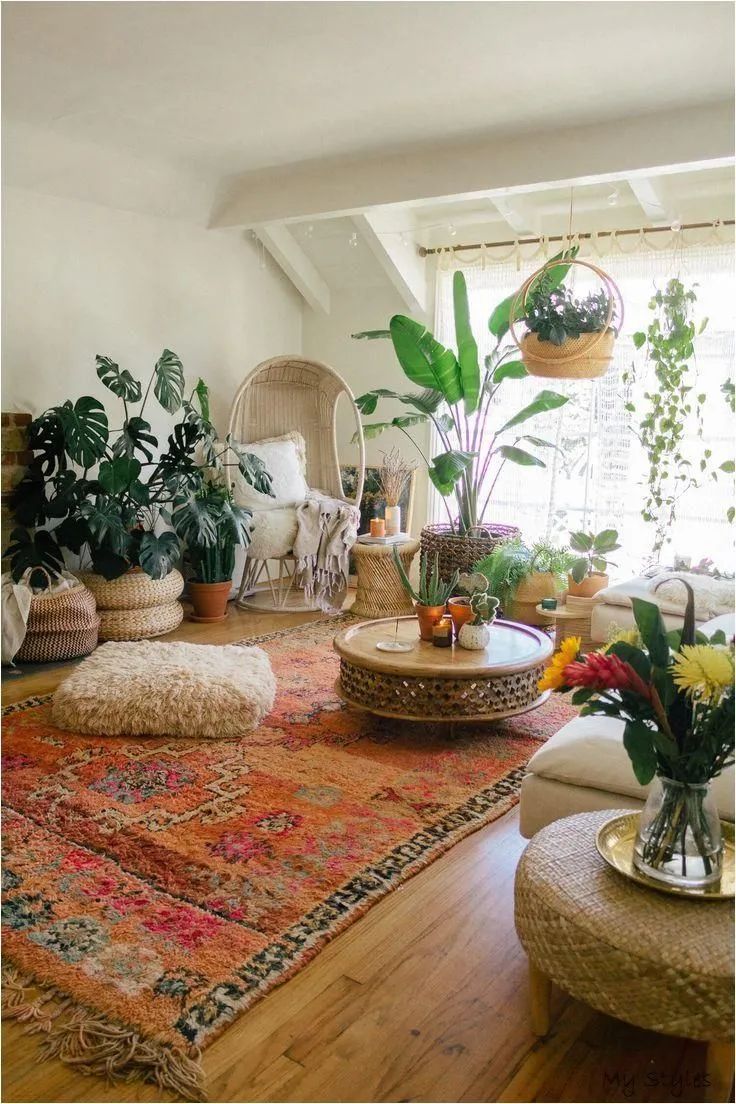 Before, I didn't understand why many people who "drifted" outside spent a lot of effort to decorate their own nests!
Now I understand that the narrow "heaven and earth" on that side may be their warmest comfort in the cold city.
"The bedroom may not be big, but it should be full of sunshine"
It turned out that I always didn't understand why most people liked to paint the room into warm colors. Later, after living in the basement and wandering for a period of time, I understood that it was actually a yearning for home.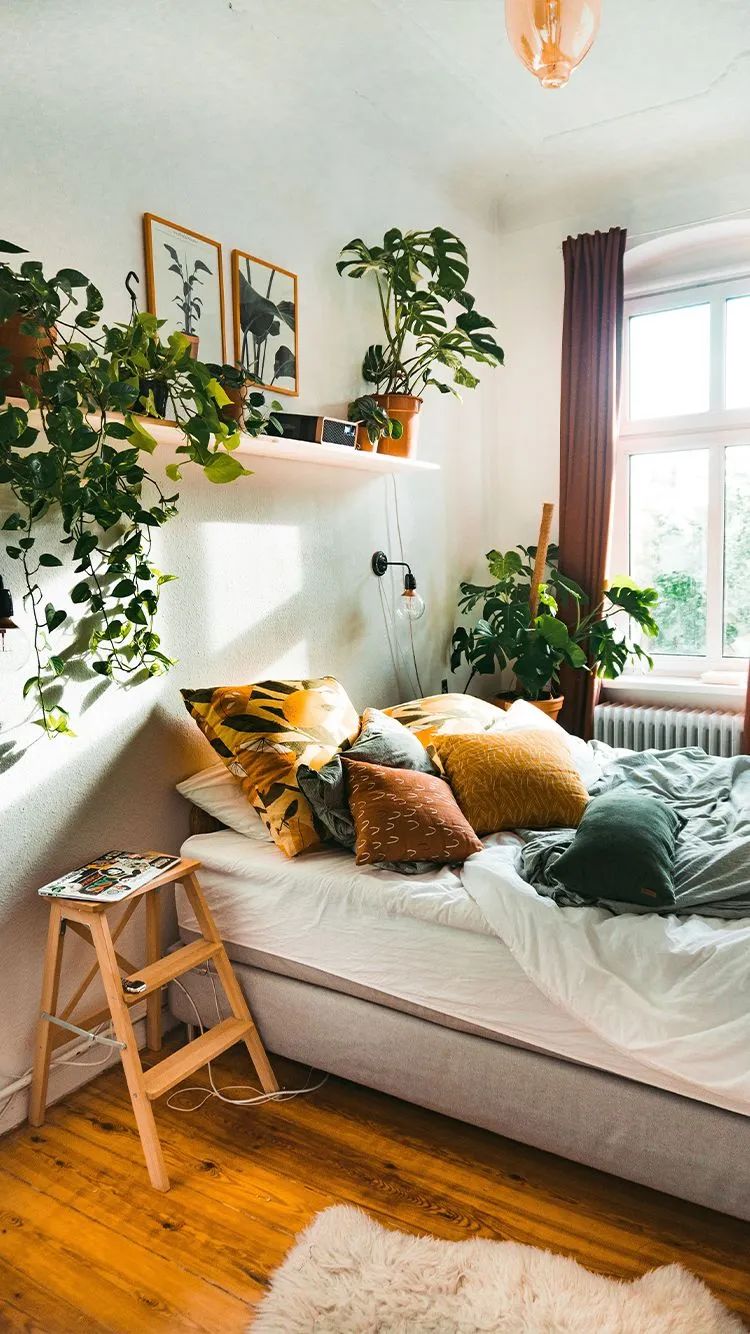 After a busy day outside every day, I want to go back home and vent unscrupulously.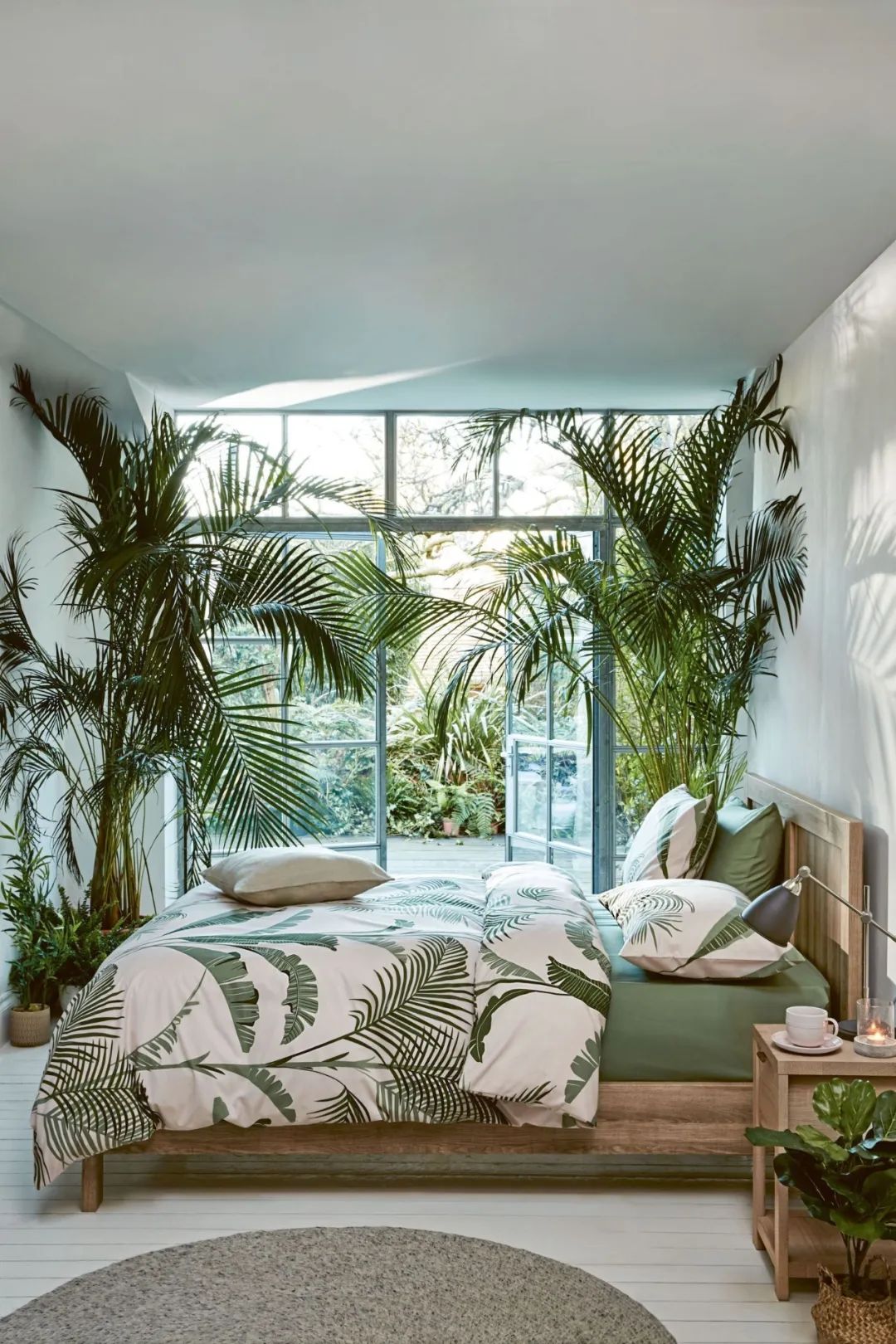 Because you may encounter criticism outside, or you may not be understood; Society is cruel, and only home can give you warmth.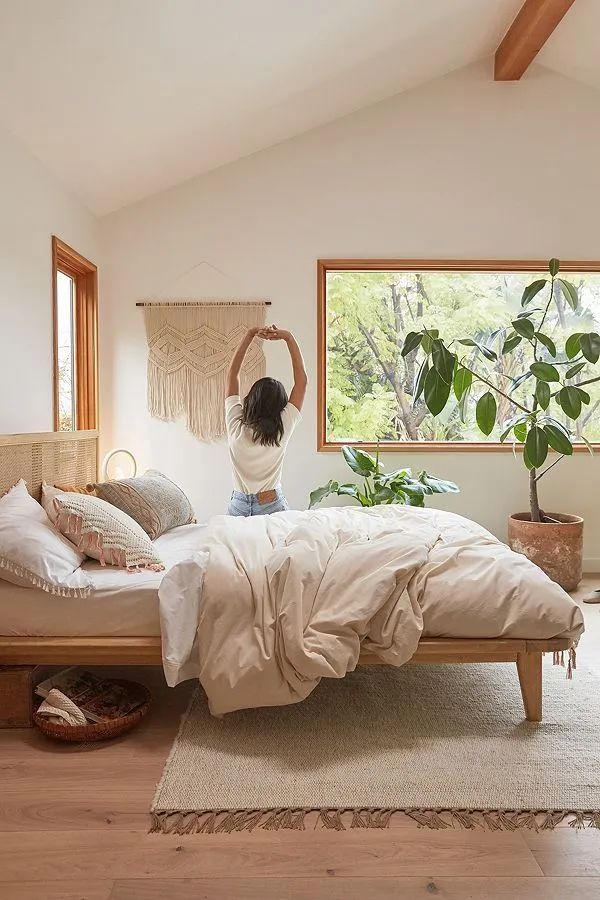 So if you have a small bedroom of your own, be sure to make it full of sunshine.
I hope that what wakes you up every day is not the alarm clock, but the first ray of the morning sun.
When it comes to bedroom, I always think it is just a place to sleep, but this is not the case.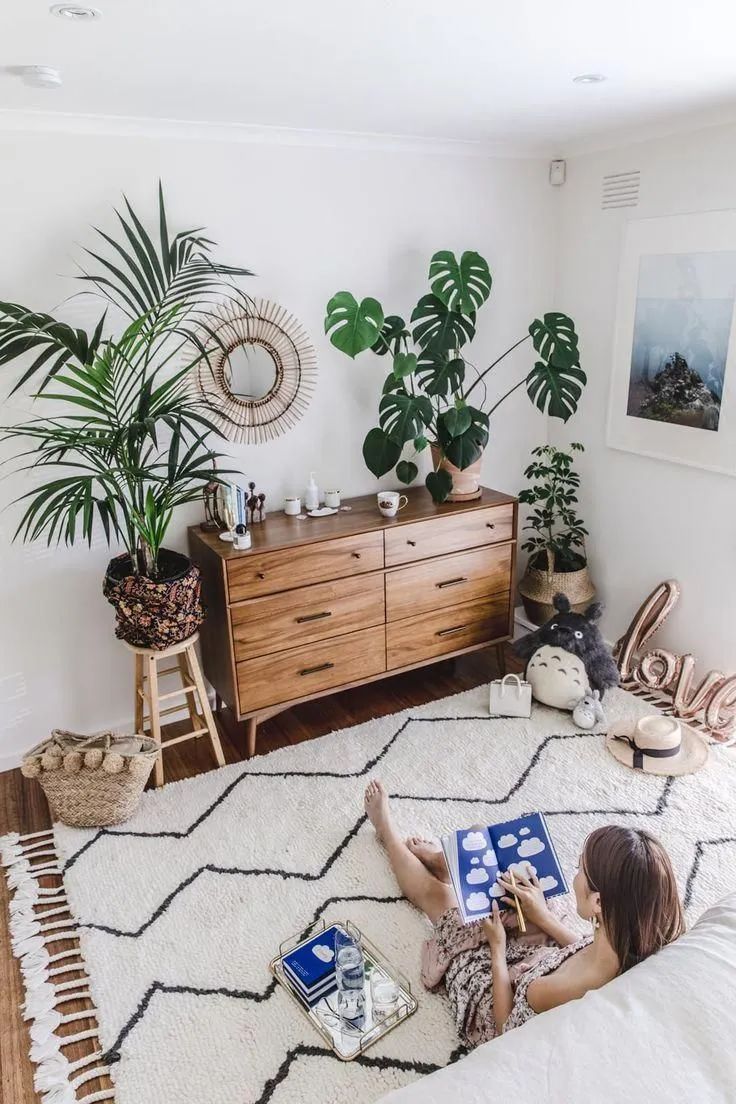 This is your "private space", where you can do everything you want.
Work, play, rest… it is your "small home".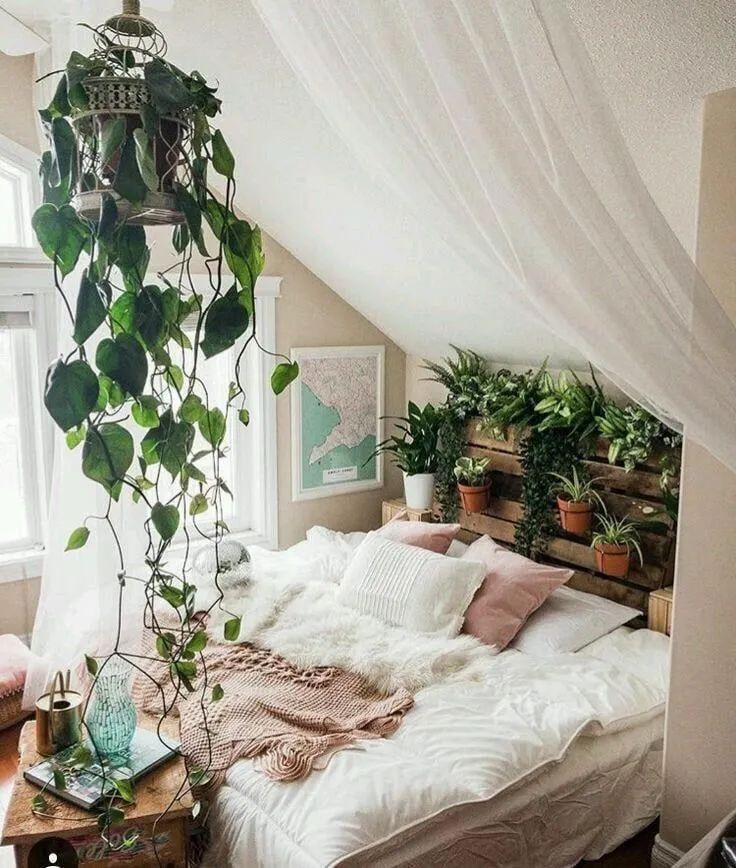 In the morning, there are birds and flowers outside. You are woken up by them. Open the curtains and start a new day.
When the sun came in, the warm yellow light was plated with gold in the room. Looking at the changes of light and shadow on the floor, I played a song I liked, which was full of energy immediately.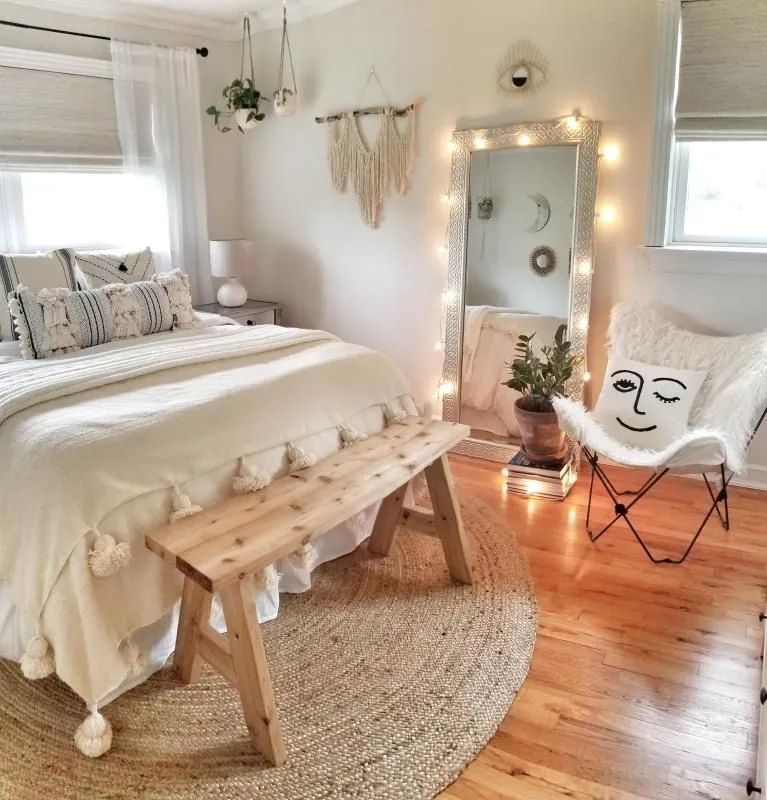 You see, in fact, the "positive energy" in life is so simple.
At noon, I will come back to take a nap. The sunshine is shining on you, just like a pair of gentle hands touching you, giving you a sense of security.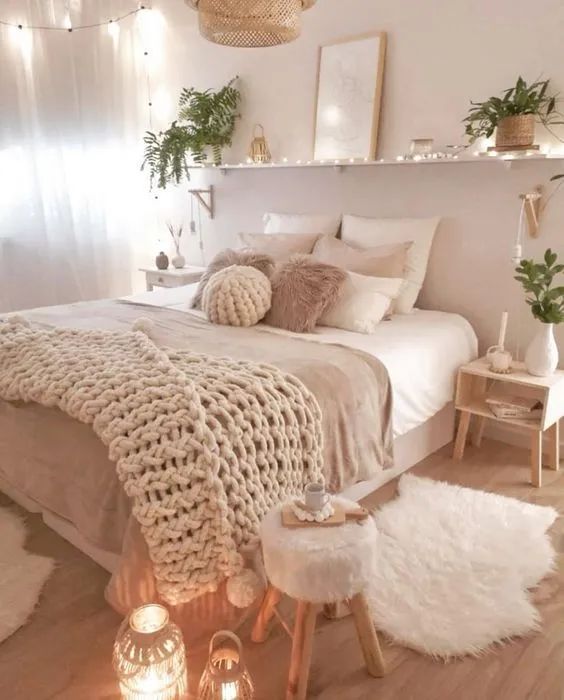 At dusk, the sun is setting, and the sun becomes exceptionally soft. Looking out of the window at the sunset, it is like a end to this beautiful day.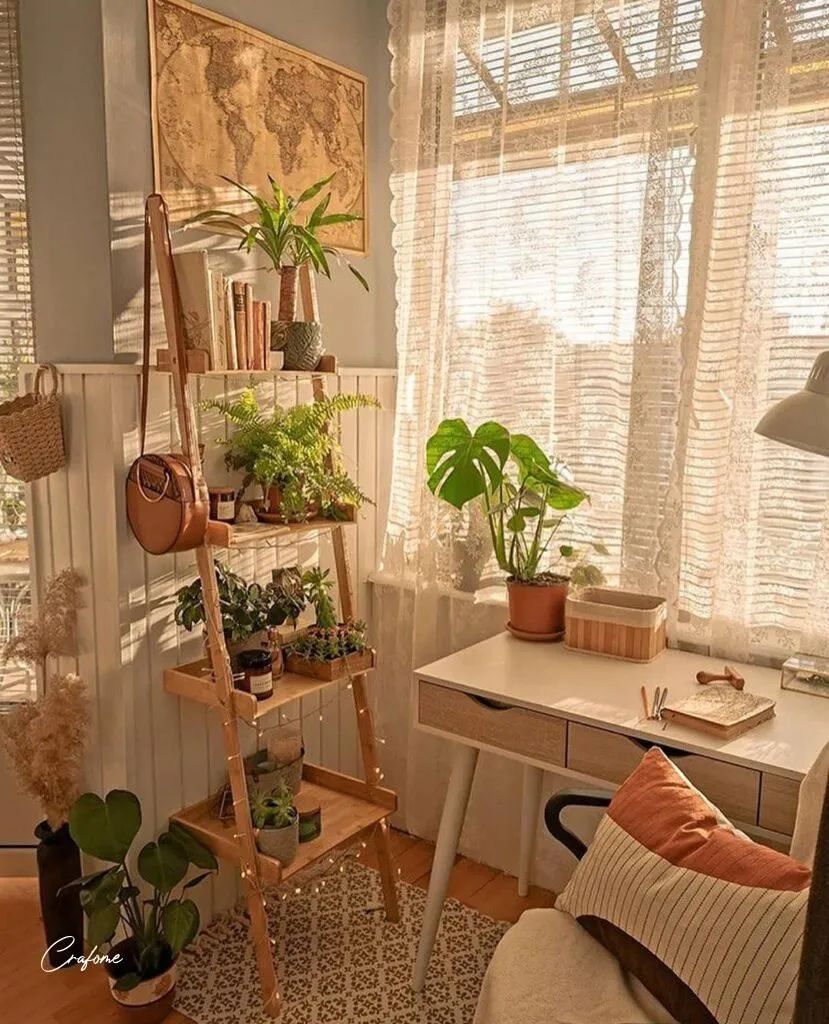 A room, though not big, is full of sunshine, and you are not alone.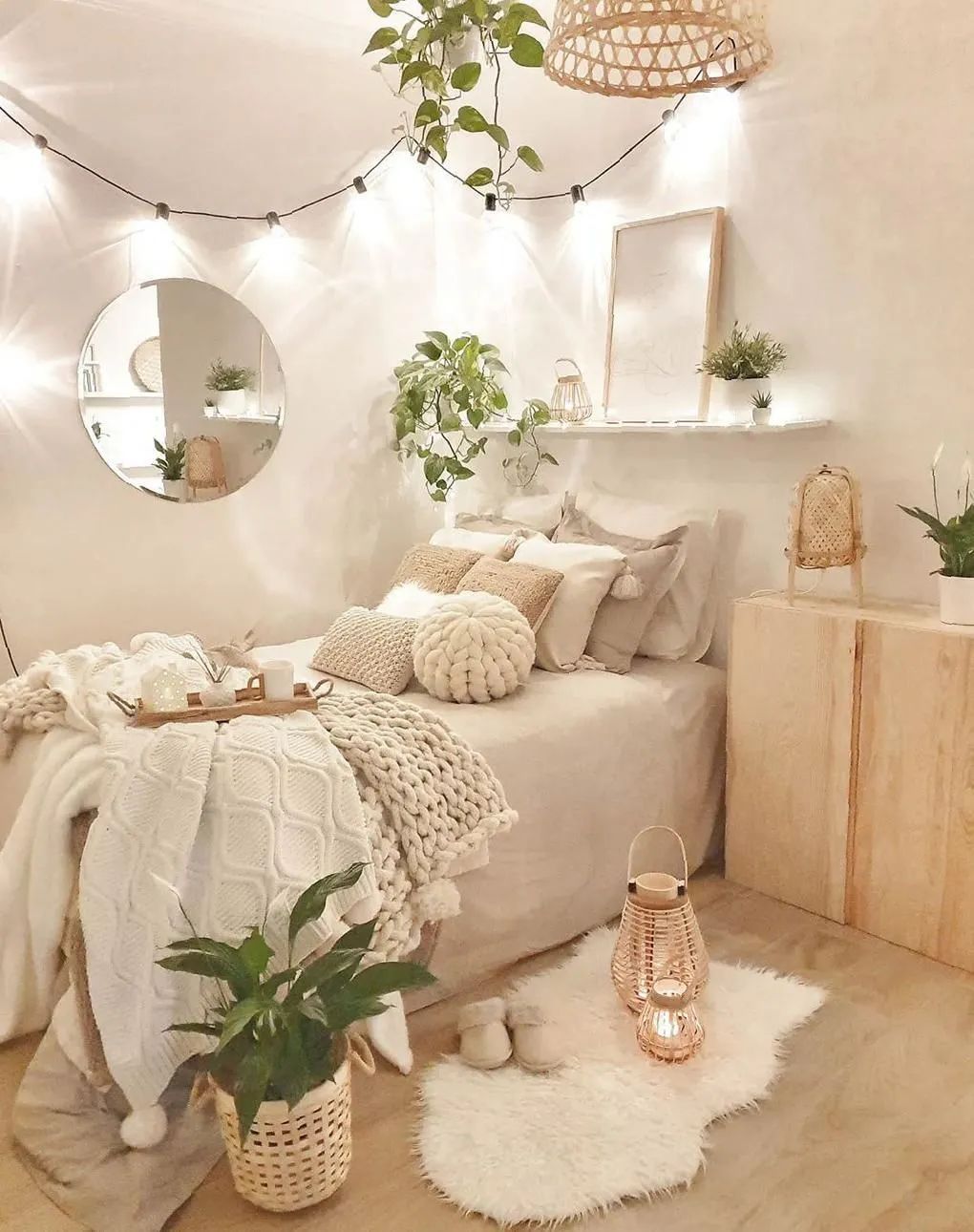 "Bedrooms can not be luxurious, but there must be flowers"
I have seen a variety show before, and I especially like Zhou Bichang home, because her home is full of vitality.
There are flowers and grass everywhere in the house, which makes people feel happy.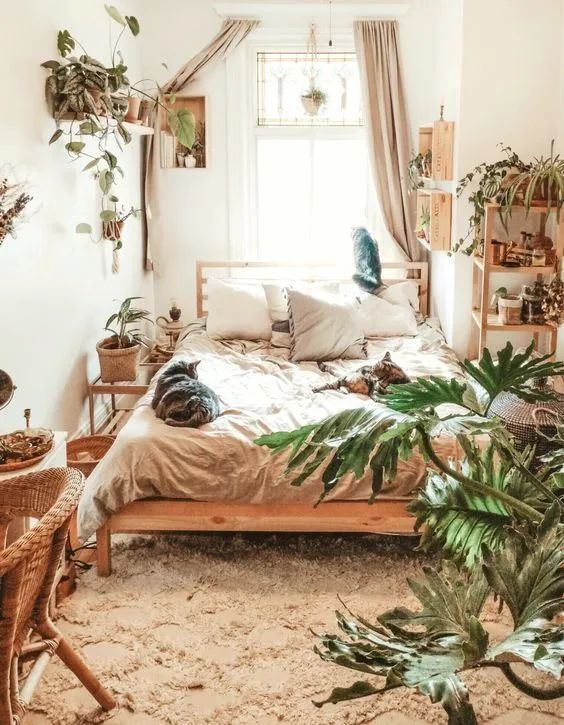 Some people think that flowers and plants are difficult to take care of. In fact, it is not very troublesome to take care of them.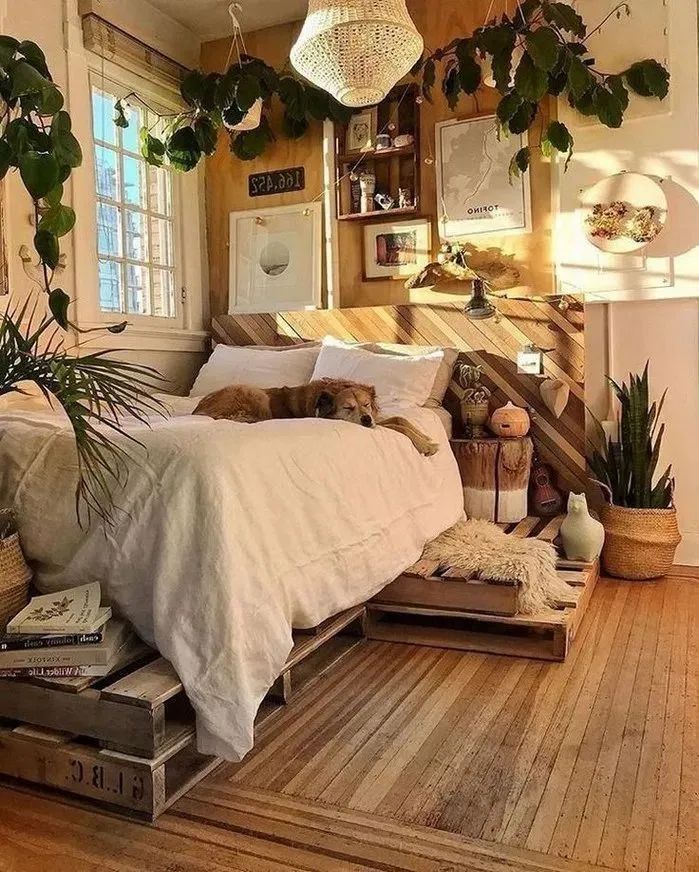 What matters is a plant, which can make the lifeless room full of vitality.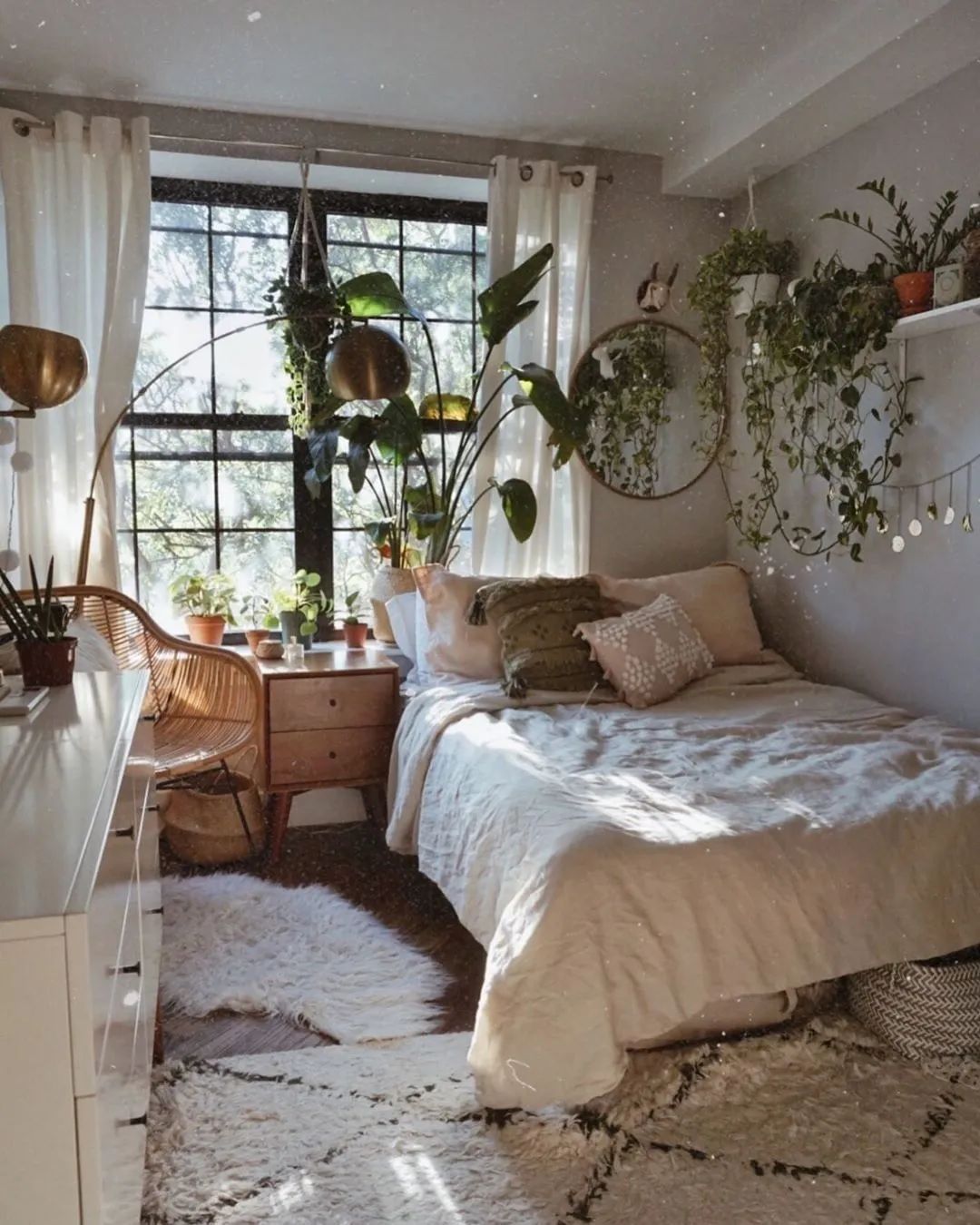 Most people may not have much money to build a "bedroom", but it doesn't matter.
The point is to have your own style.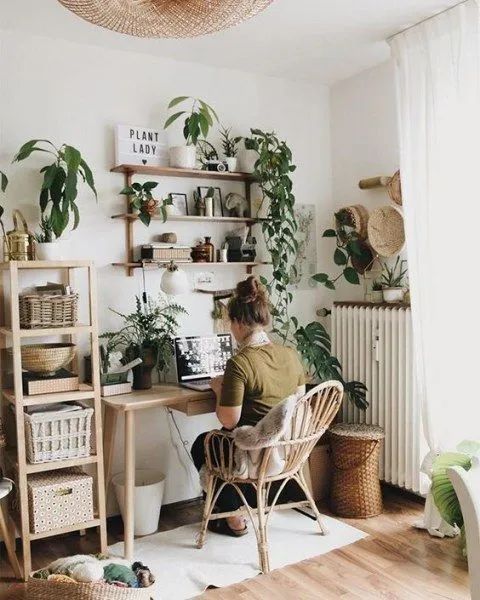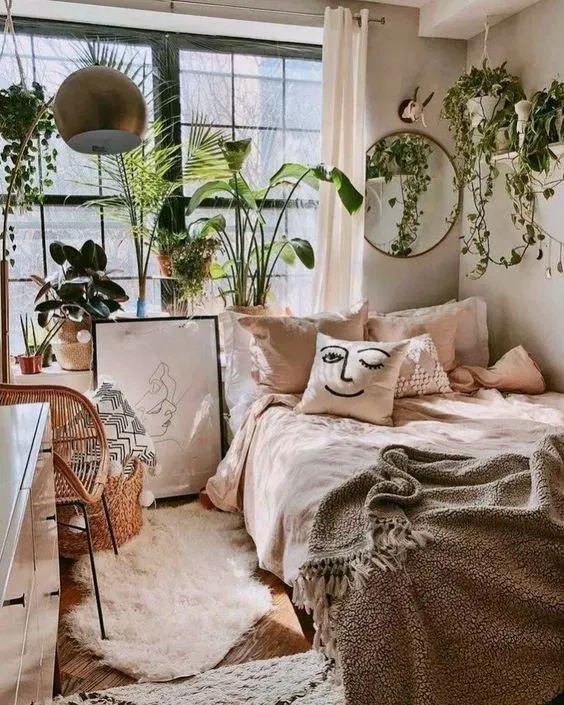 The flowers and plants at home don't need to be very precious, and you don't have to learn any flower arrangement on purpose, just arrange them according to your own preferences.
Think about it, when you eat, you will not feel so lonely when you see the flowers on the table. The house is a little green and not so monotonous.
And when others enter your "little world", seeing these colorful plants, you will also feel that you are a person who loves life.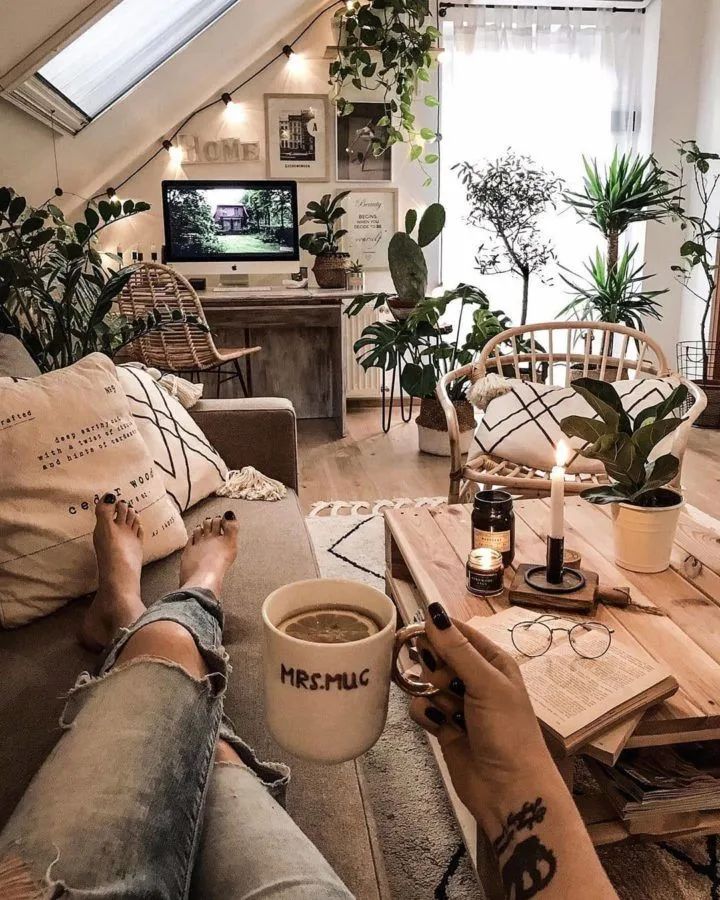 Every day, your heart will miss them, exchange water for them and observe their growth. Although it will take some time, you are full.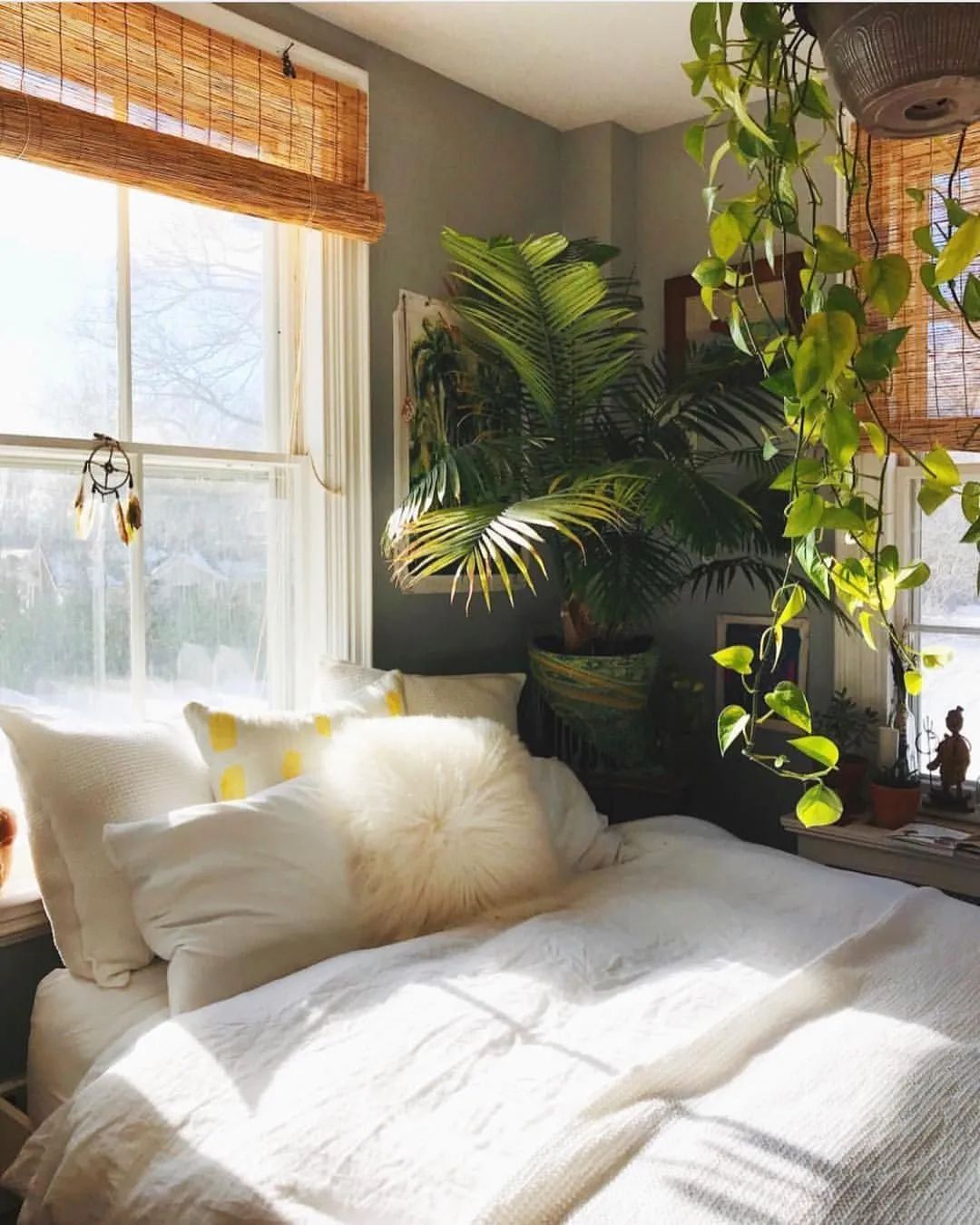 With them, a house will be warmer, because of your care and care, the room will be more like a "home".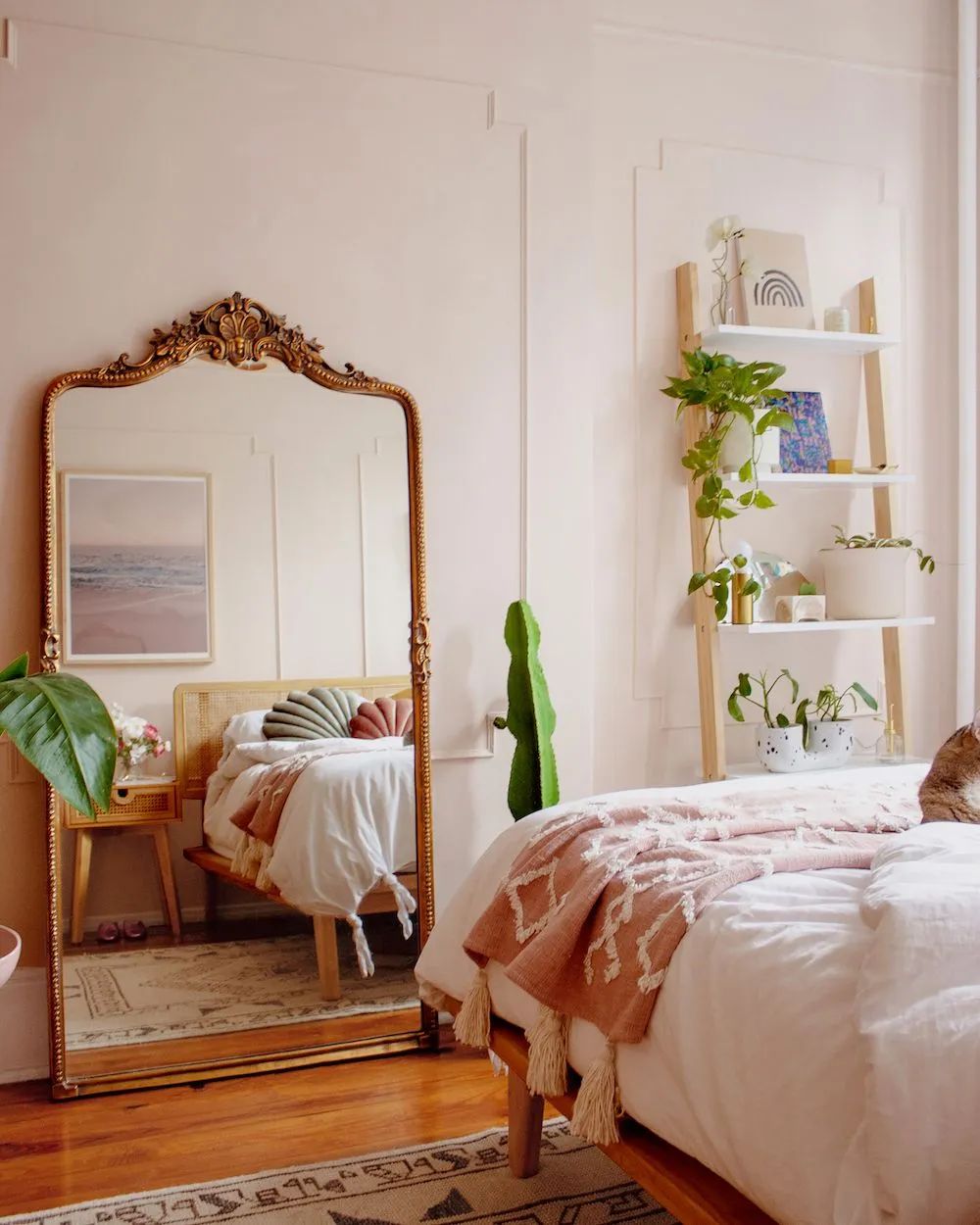 "The bedroom may not be exquisite, but there must be Lights"
If you want to say when the bedroom is warmest, I will think it is night.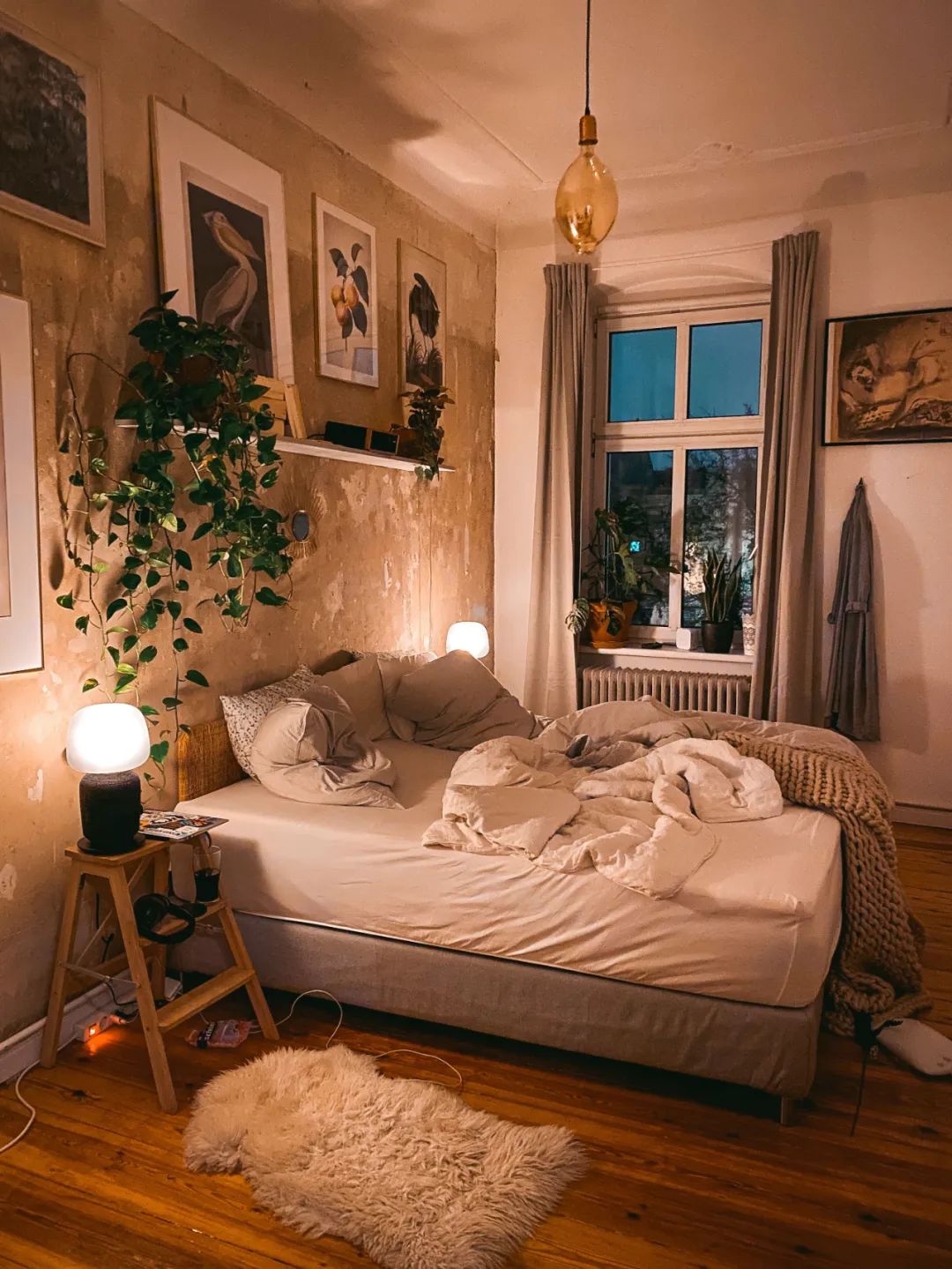 Because it seems that in 24 hours a day, I spend the longest time with it at night.
Therefore, I especially like to hang beautiful lights in the bedroom.
There should be star lights on the curtains, and the high-rise buildings in the city block the stars, so make a romance by yourself.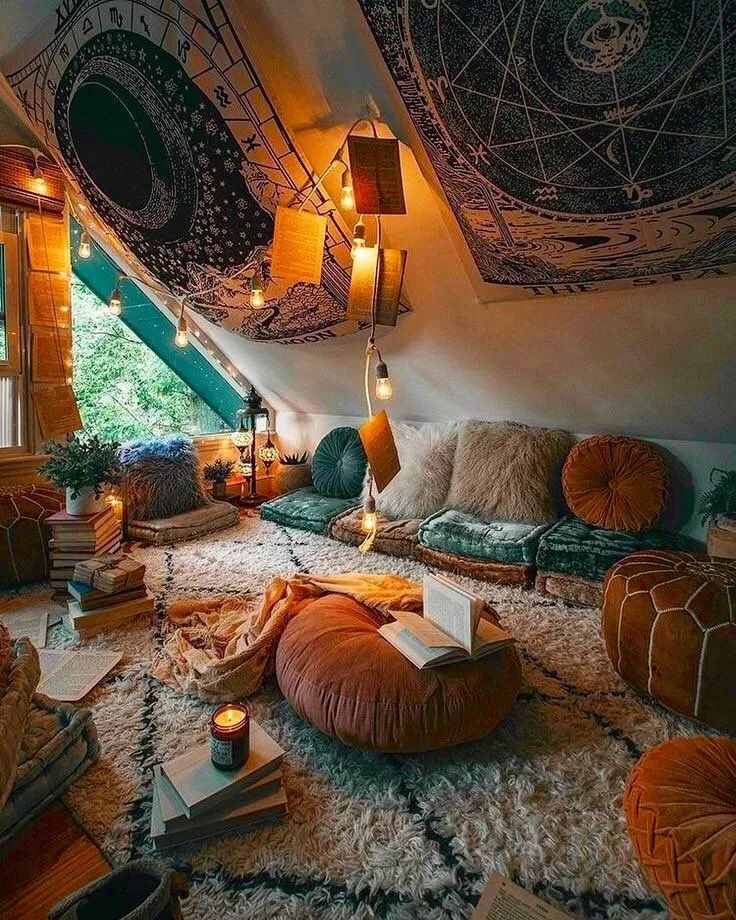 There should be a warm bedside lamp at the head of the bed. Although it is not as bright as the fluorescent lamp, the warm yellow light is enough in the middle of the night.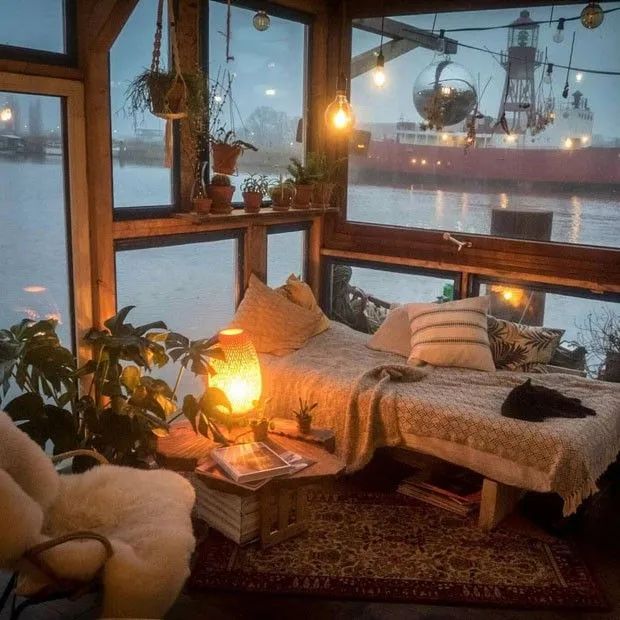 Leaning against the head of the bed, with this lamp, I can see the words in the book, see clearly the appearance of the room and feel the warmth. I am really satisfied.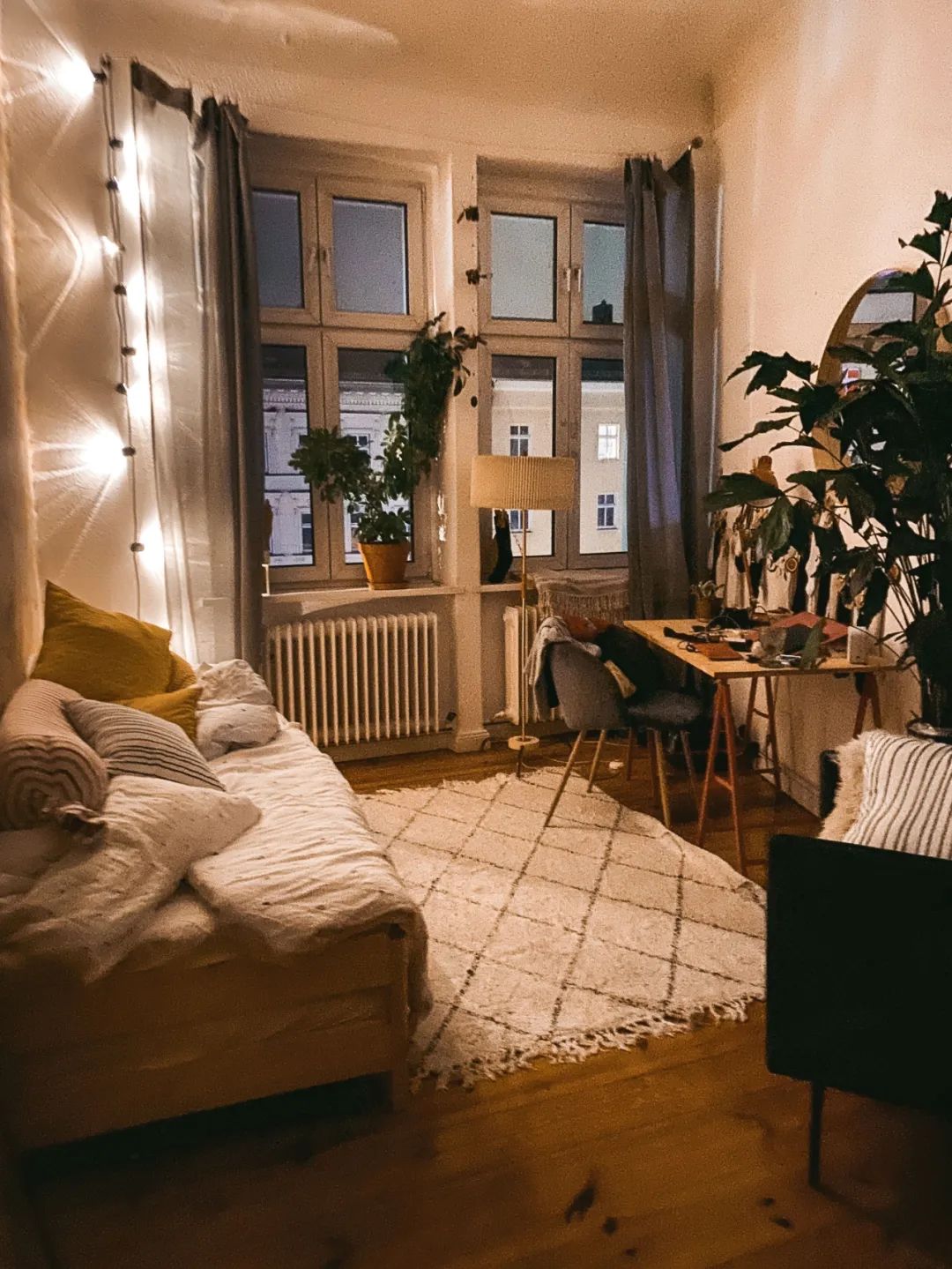 In fact, if you think about it carefully, aren't those lights in the room the comfort in our hearts?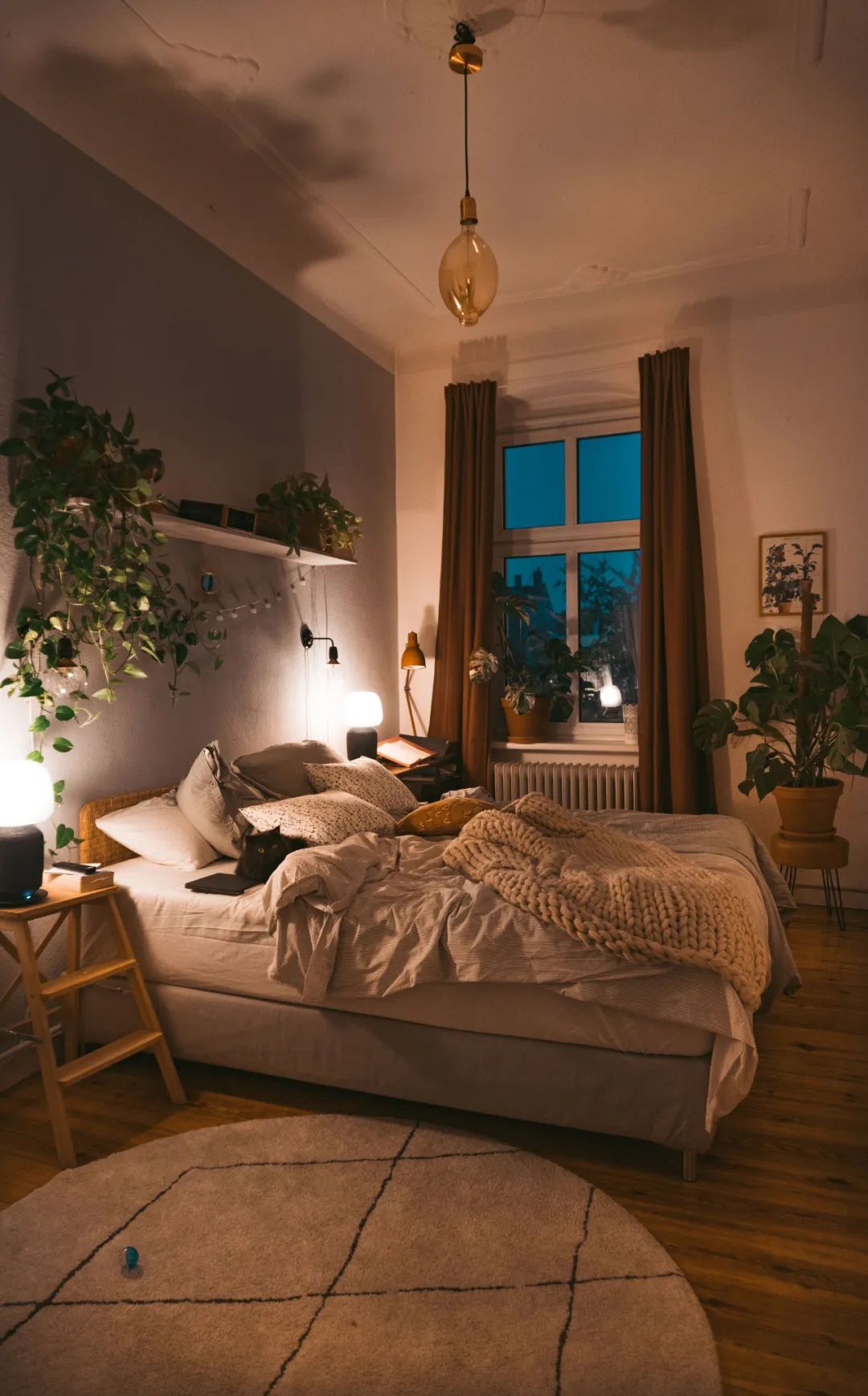 Most of the people who struggle outside are already in the blue moon when they return home. No one is waiting for you, only this faint light.
As long as they are there, the heart is not dark but full of hope.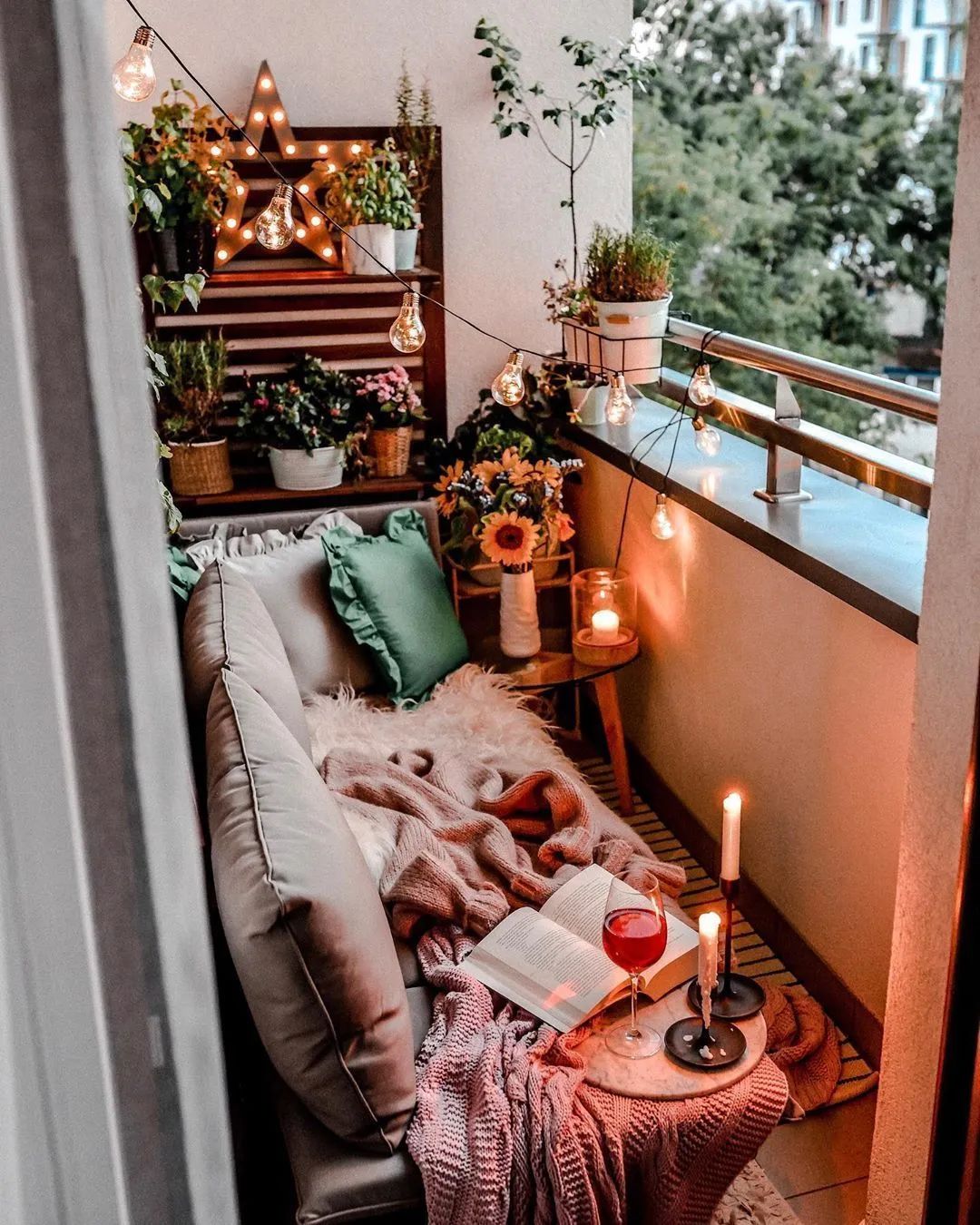 "The bedroom may not be elegant, but it must be emotional"
Nowadays, more and more people prefer to stay in a B & B rather than a hotel when they go out. A large part of the reason is that B & B has a "human touch".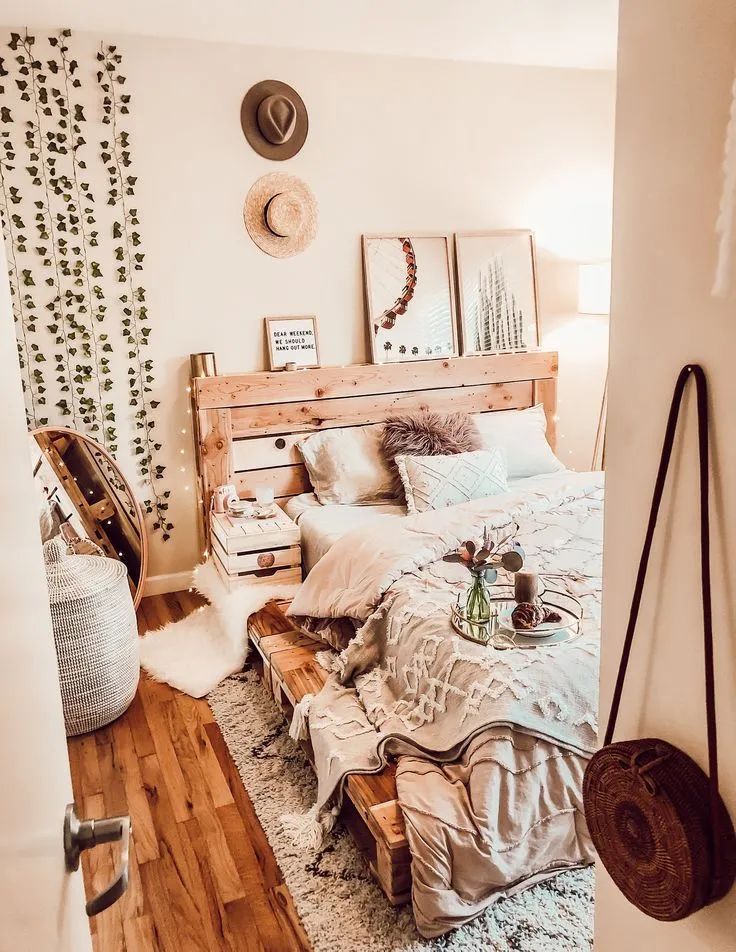 The hotel is also very good, but it may be because everything is done too well, but it loses some taste.
Let people live in without a sense of belonging.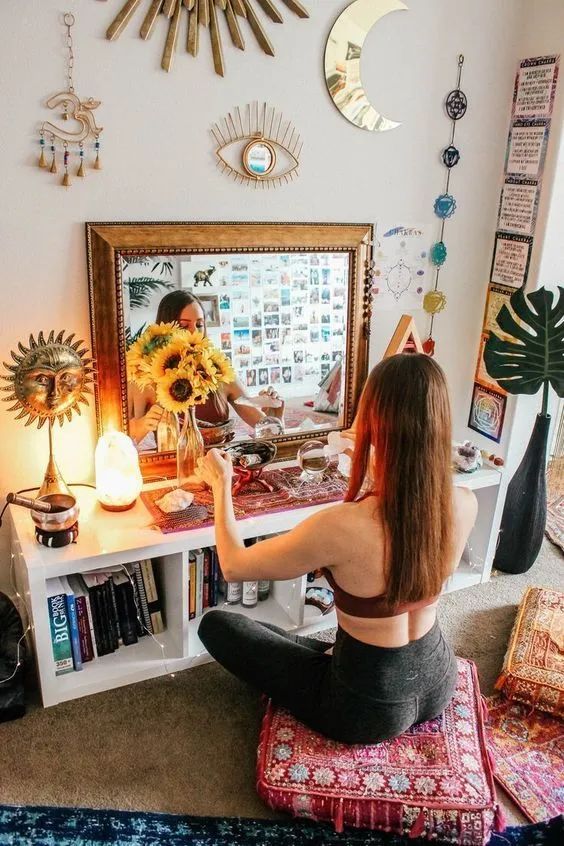 As for homestay, each of them has its own style and characteristics. The service may not be as considerate as that of the hotel, but it is very warm, like a home.
Therefore, there is no need to make your bedroom spotless, so elegant and luxurious, just have your own sentiment.
For example, you can build a photo wall. When friends come, they will record the beauty of life at home and then paste the photos on it.
When it's all right, look back, it's all memories, it's all beautiful.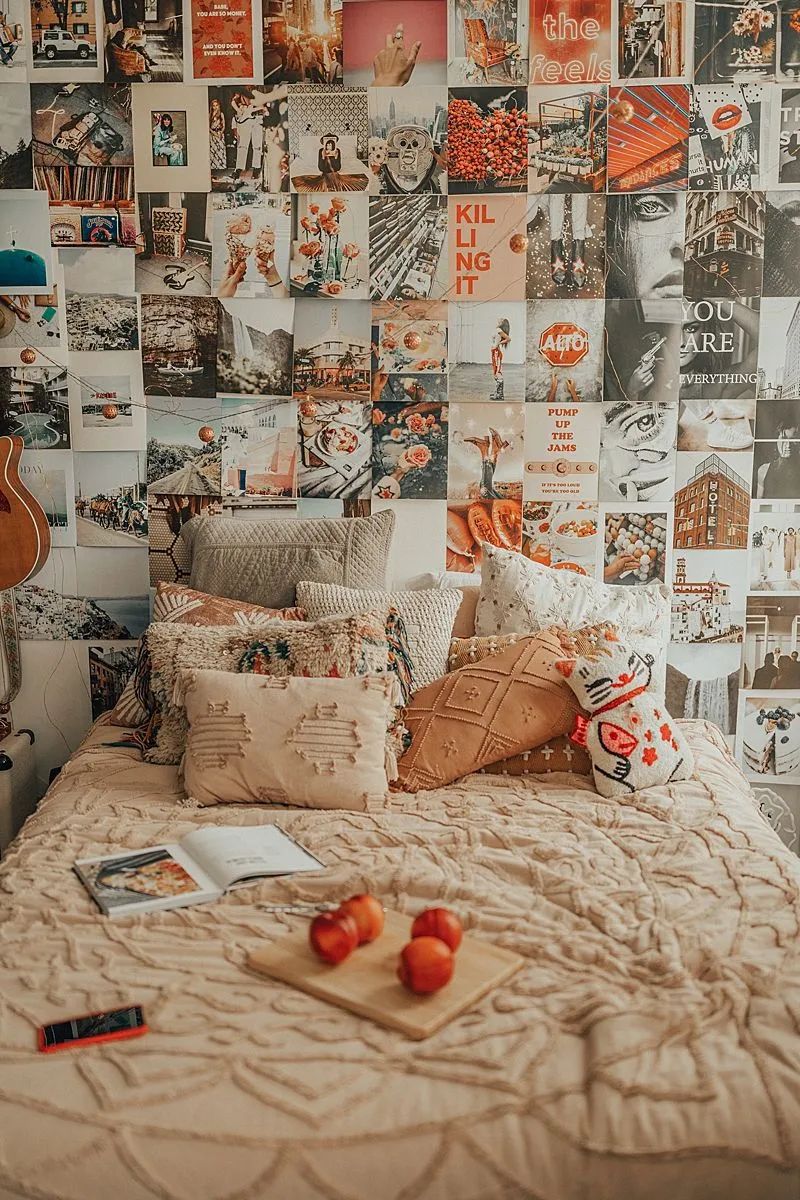 If the bedroom is not large, there is no need to make a wardrobe and put a hanger. It is simple and clear, and it is also very good.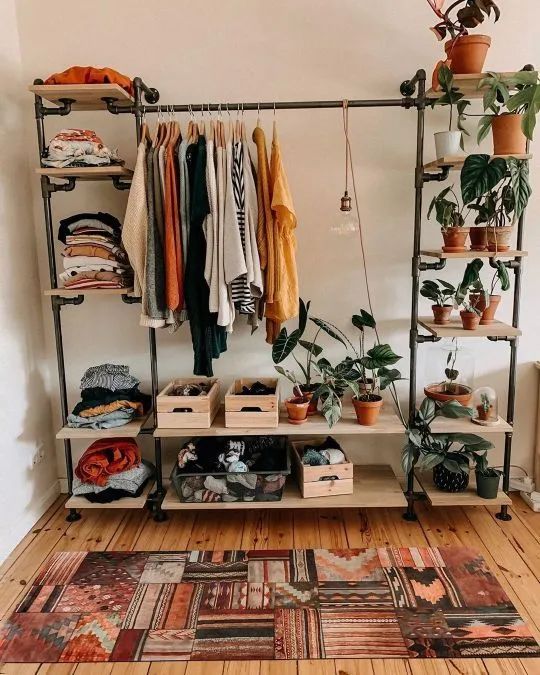 If conditions permit, you can also move the workbench to the bedroom. Maybe you will get inspiration when reading books and playing plays.
Bedroom is the most relaxing place. If you work here, you will get twice the result with half the effort.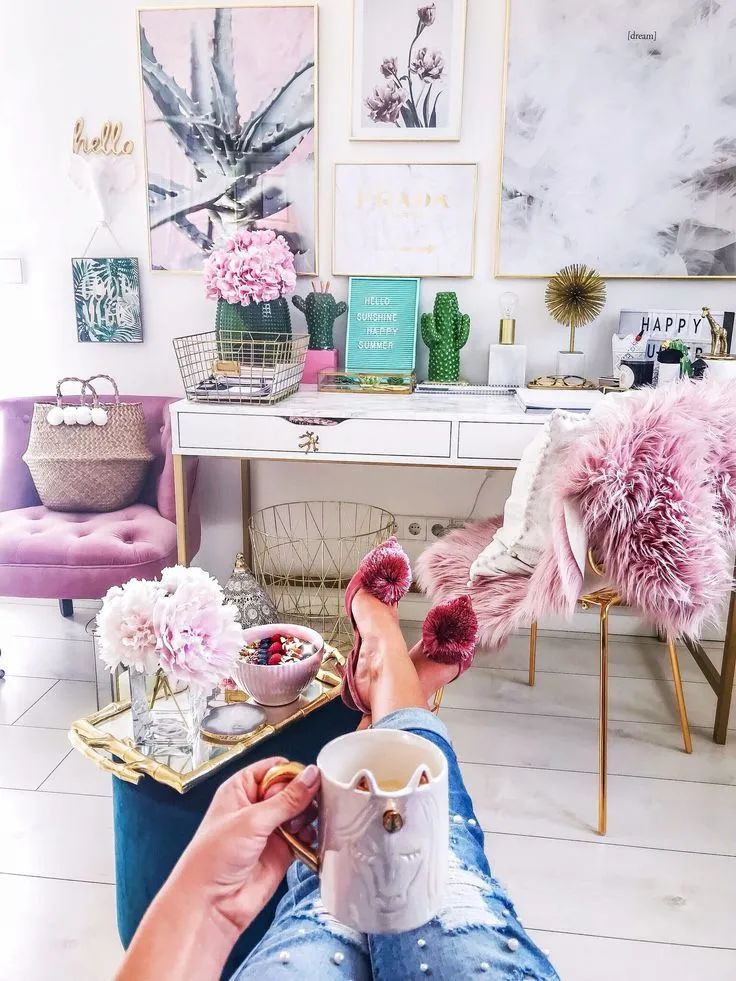 You can pave a carpet in the corner and get a lazy sofa. When you are tired of lying on the bed, you can sit on the floor and put a cup of coffee beside you to spend a comfortable afternoon.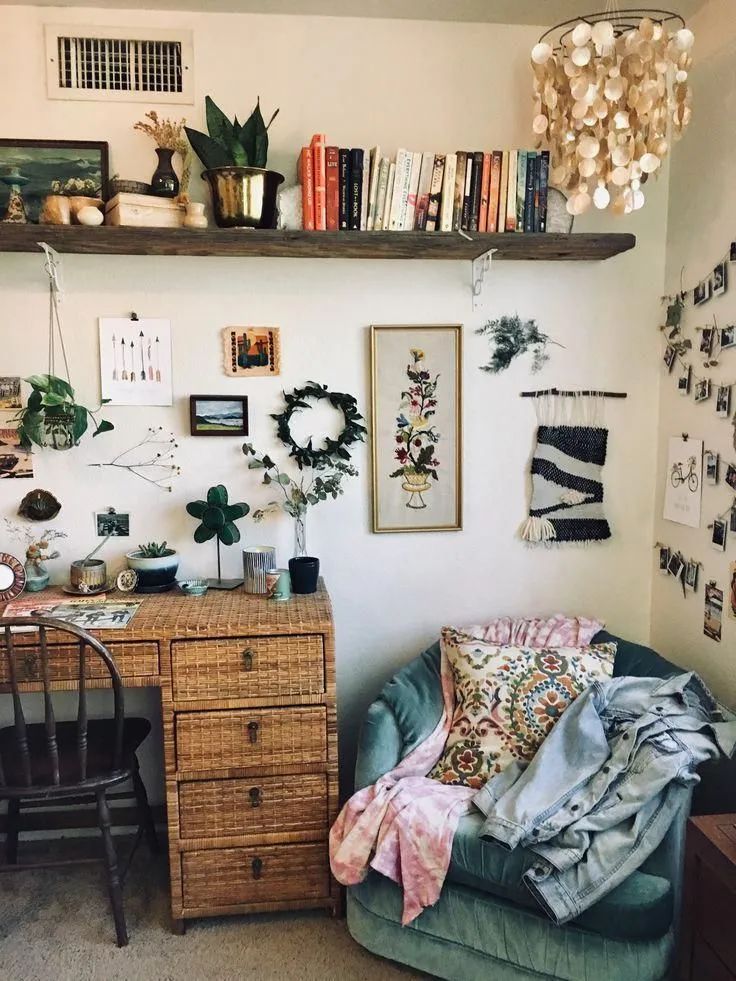 Or invite three or five friends to come to your home. After having fun, you can do your own thing. Although you are silent with each other, you will feel that life is warm because of company.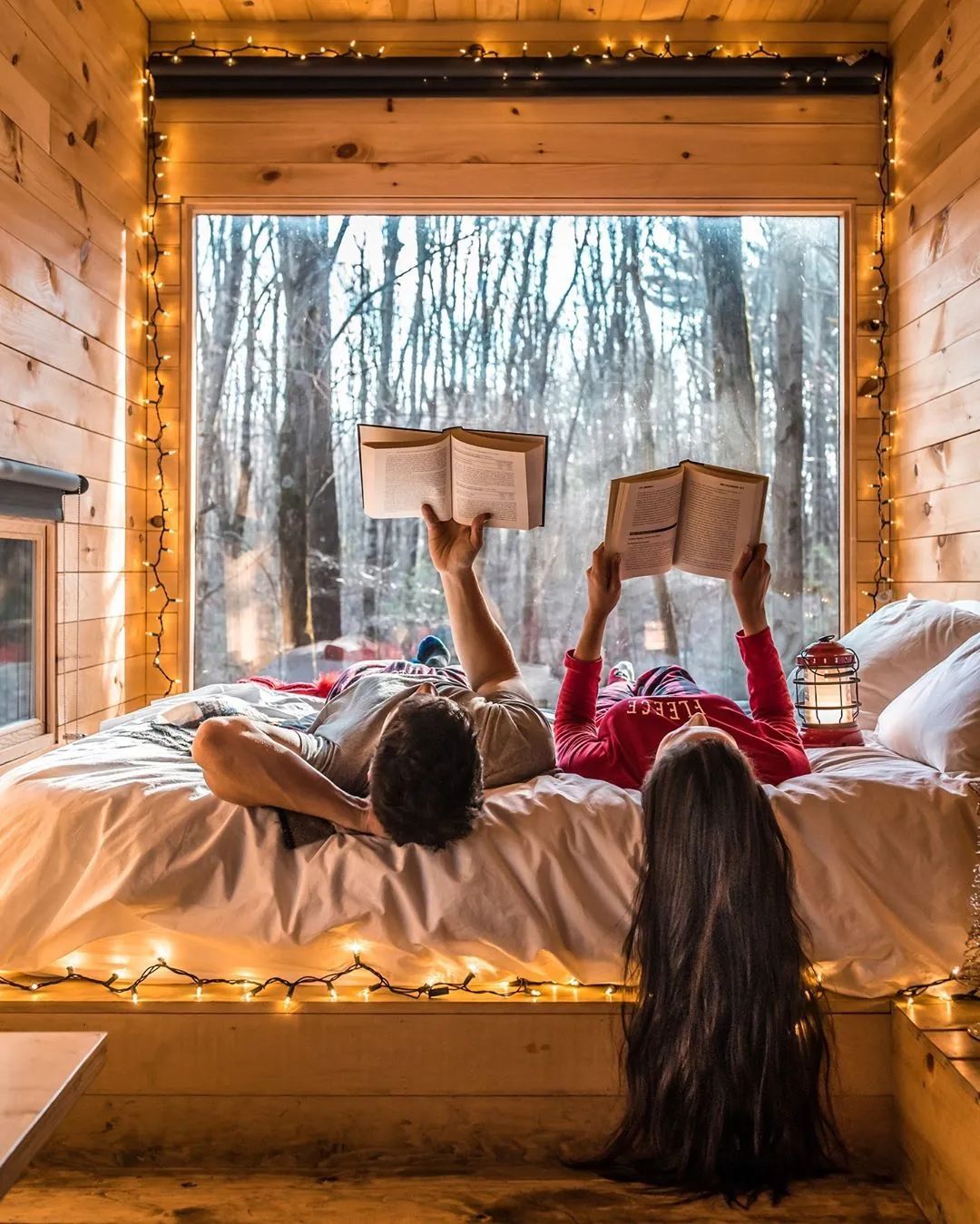 Although there is no crystal lamp, no cashmere carpet and no precious red wine in this room, every corner is full of happiness.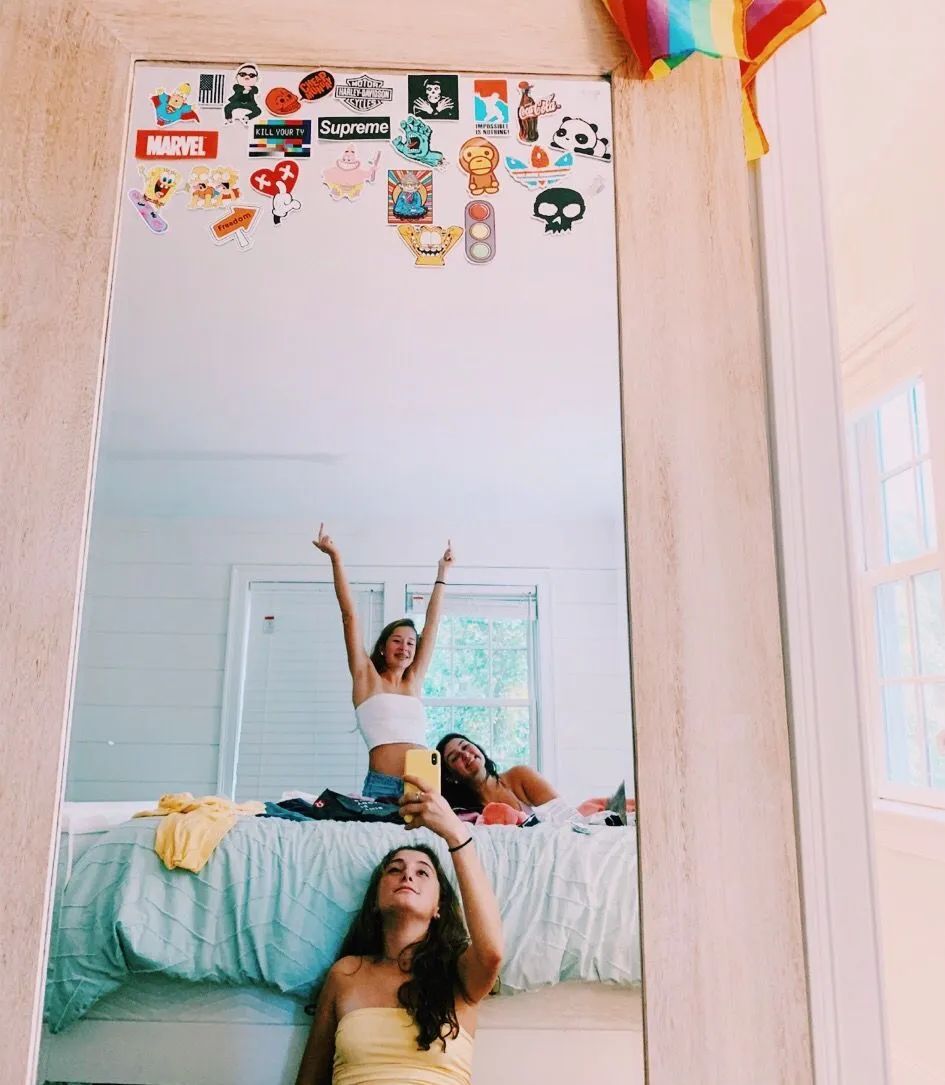 "Bedroom can be unruly, but be at ease"
Your own small bedroom can be completely disorganized and must be free and free.
When I get up every day, the quilt can be laid on the bed lazily without stacking. Who knows how many sleep I will sleep in a day!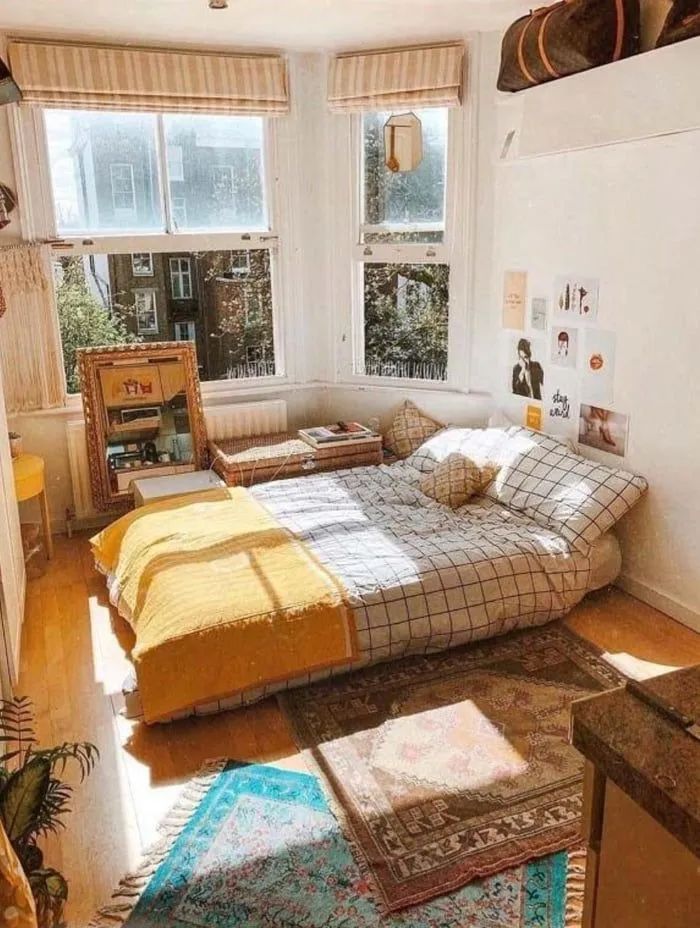 Buy a small table, you can eat and drink tea on the bed.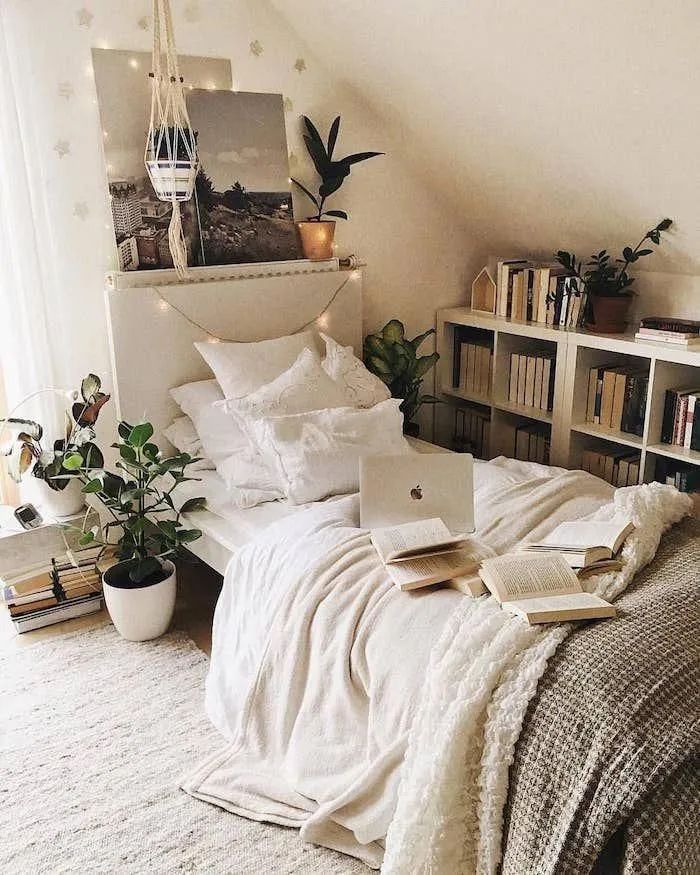 There must be a big floor-to-ceiling mirror in the room. Everyone has a love for beauty. They should dress themselves up beautifully every day.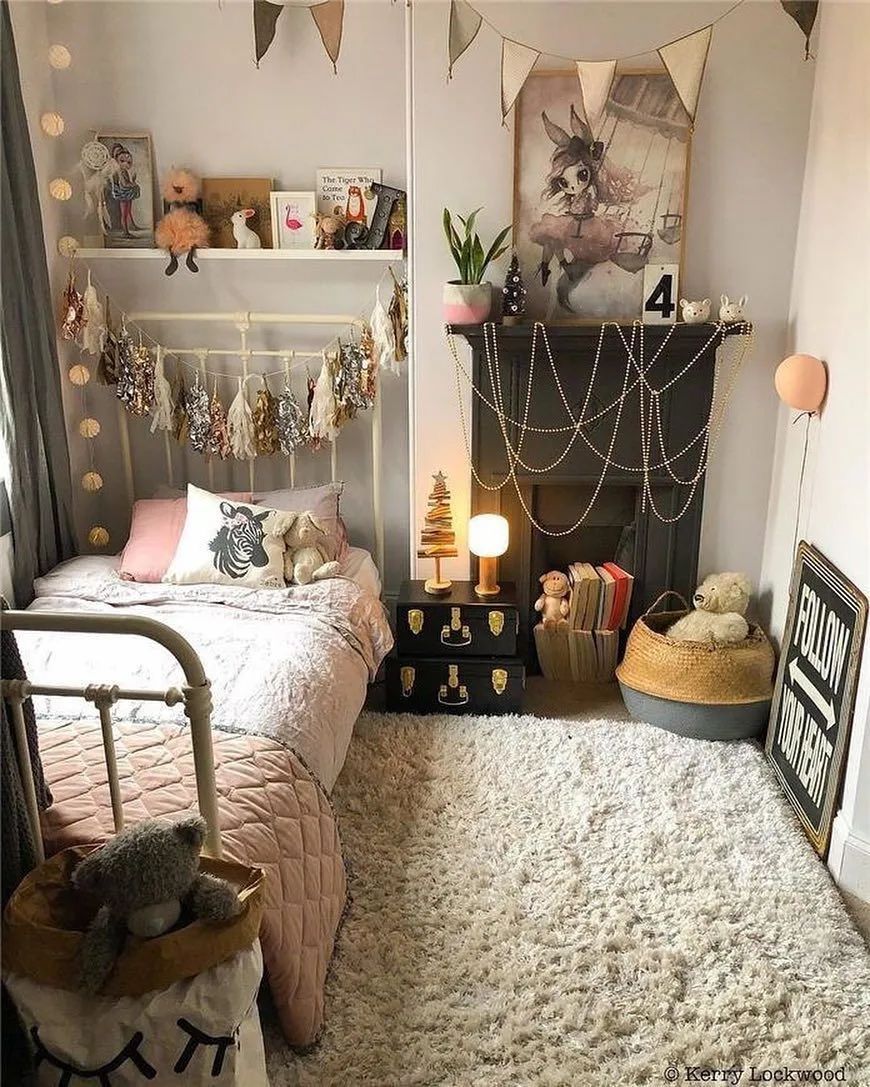 When I am free, I am the only one reading in my room. When I am sleepy, I sleep on the pillow. I feel very good.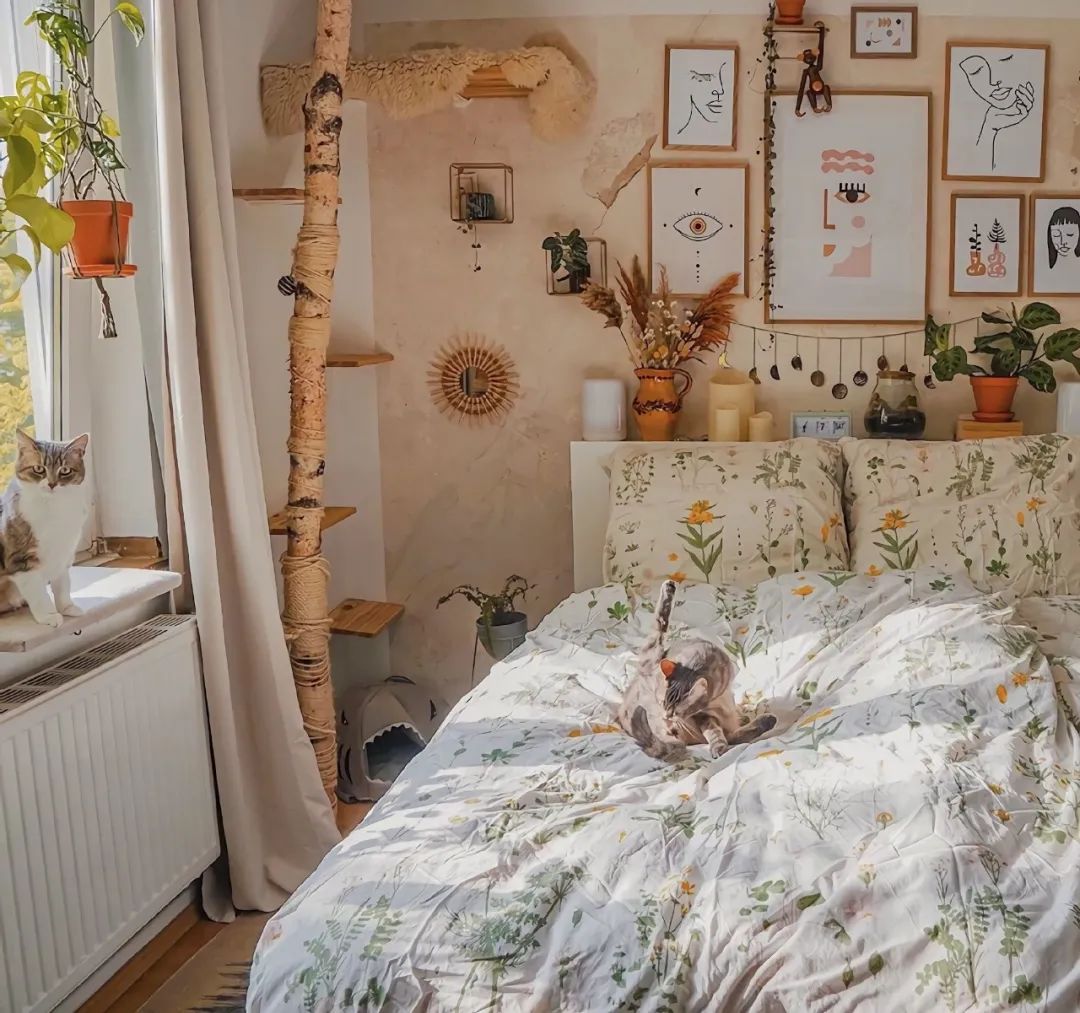 Put your feet wherever you want, and make your own bedroom!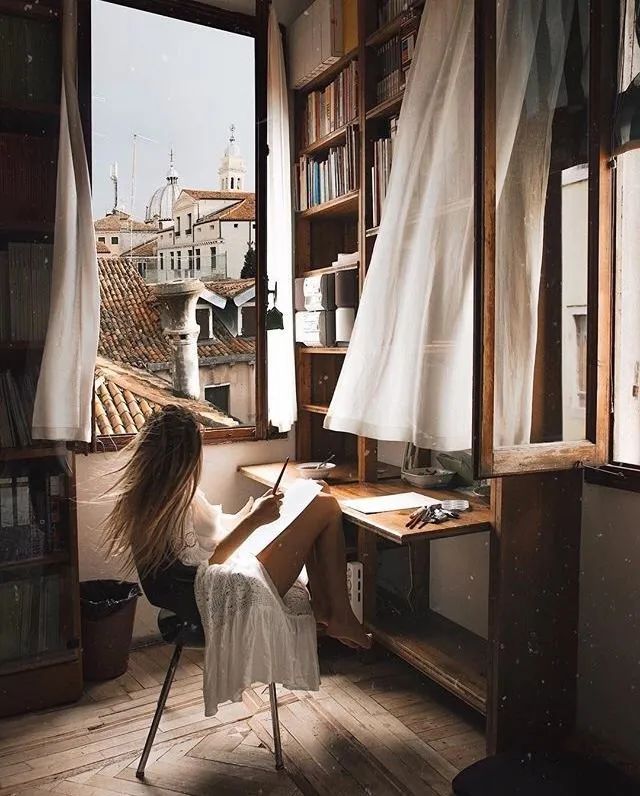 It's best to have another projector, turn off the lights at night, and enjoy the cinema time alone. It's really cool!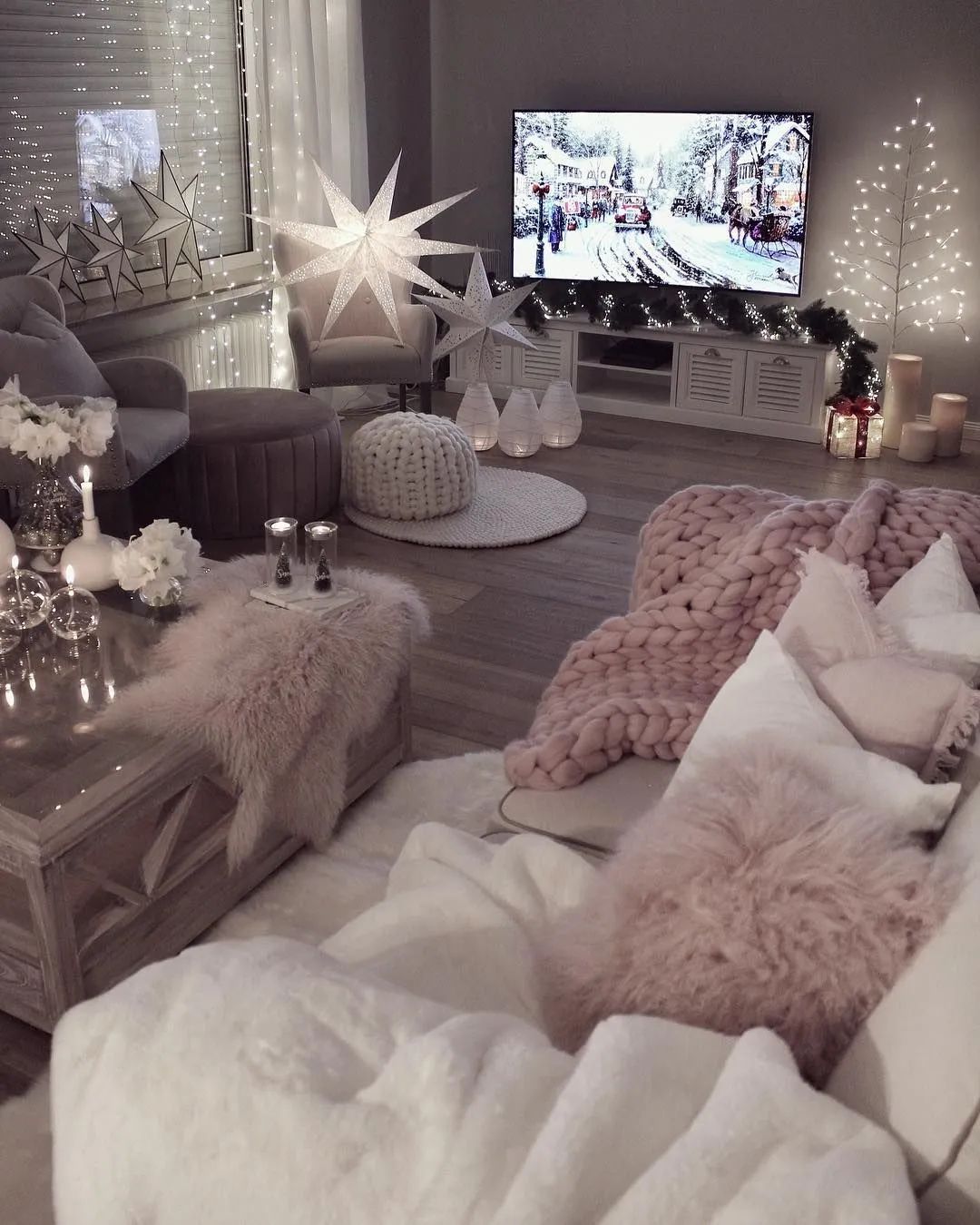 Some people say, isn't it crowded to put so many things in the room?
It will be very crowded, but it is also very warm.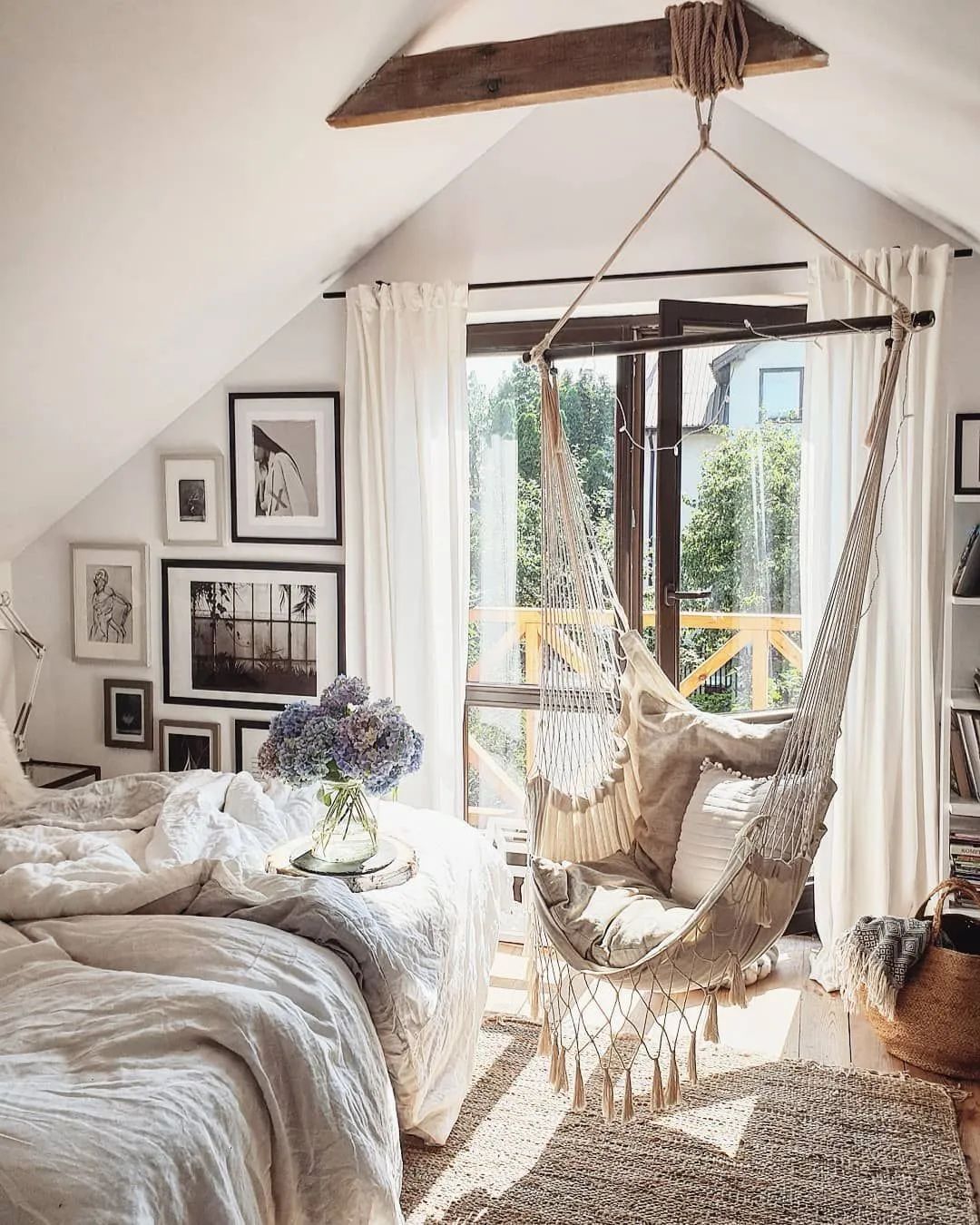 The room is the place where you live, so it should be full of life.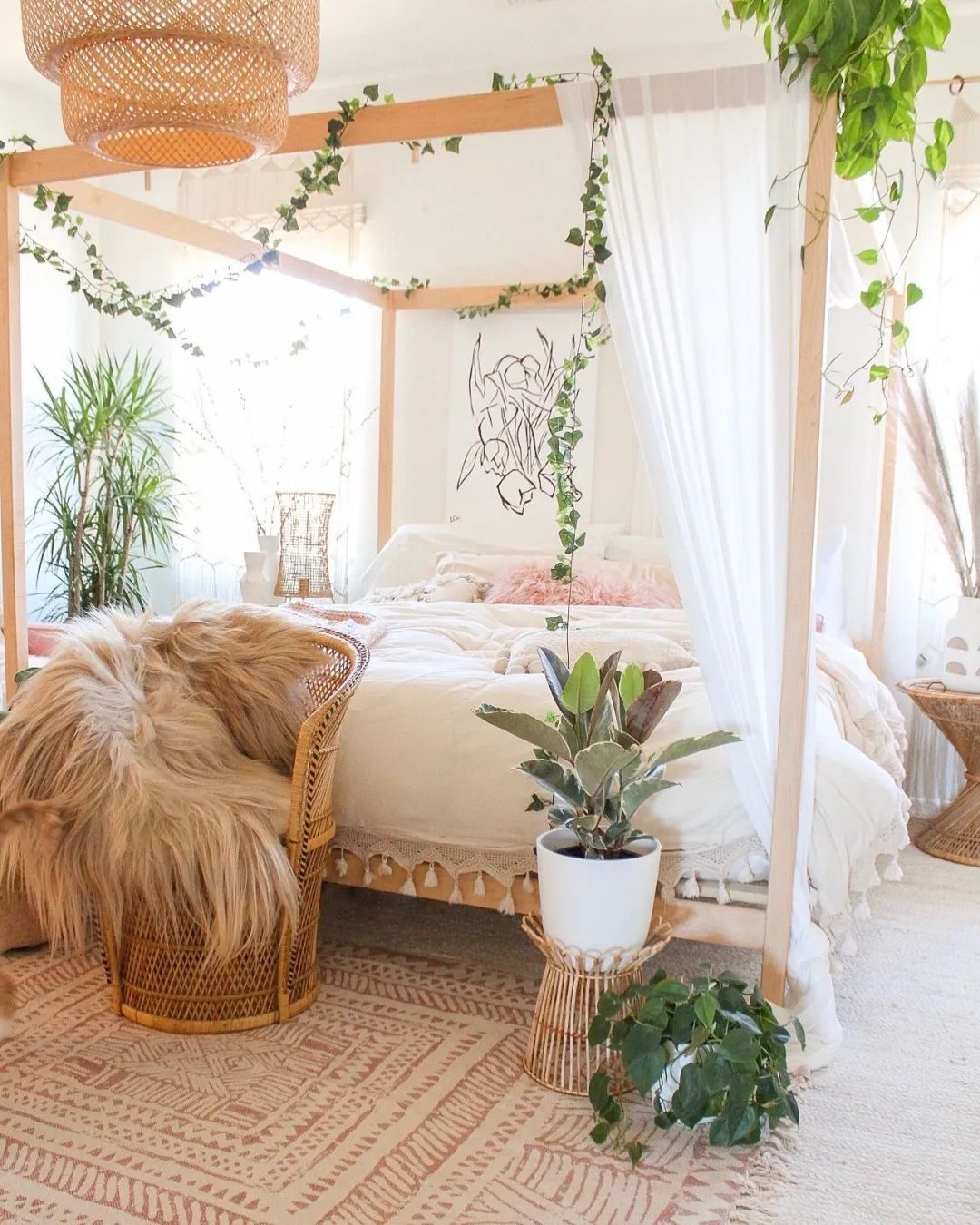 By the way, if there are conditions, you must choose a room with big windows as the bedroom, so that you can see the changes of the sun, moon, stars and seasons, which is really beautiful.
I want to have a small bedroom"
At present, most people's goals are to work hard and make money. So many people "leave their hometowns"…
Who doesn't want to spend a comfortable life with his parents and friends at home? But for living, how many people can only rent a small room of their own in a big city.
This is a last choice.

However, even if life is a little bitter, there should be a "paradise" in our hearts ".

There are no endless phone calls, no endless text messages, and no endless emails. Only you have the hope and love for life.
So, try to give yourself a small bedroom.

Although it is only a wall away from the tall buildings outside, this is your "home.

When you get up in the morning to water and cut branches and leaves, your life will not be lifeless.

When you get home, there is a light for you. When it rains, there is a place for you to shelter from the wind and rain. When you feel uncomfortable, there is a place for you to vent. Isn't that enough?

The world is so noisy, there is another place where you can put your body and mind, very good.

So, try to own a small bedroom, then drink coffee, read books and spend a long time.
-End-