Nails fashion | Bright yellow nails color ideas for short summer nails 2020
Many women dare not try the bright yellow nails in summer. After all, this color does not show white skin at all. However, we can use the following short nails shape , and the matching of manicure colors can show your fashion. Especially the following manicure pattern can be said to give full play to the bright yellow color. It mainly uses the embellishment of love type, transparent nail polish and bright yellow as the background color, which is very white.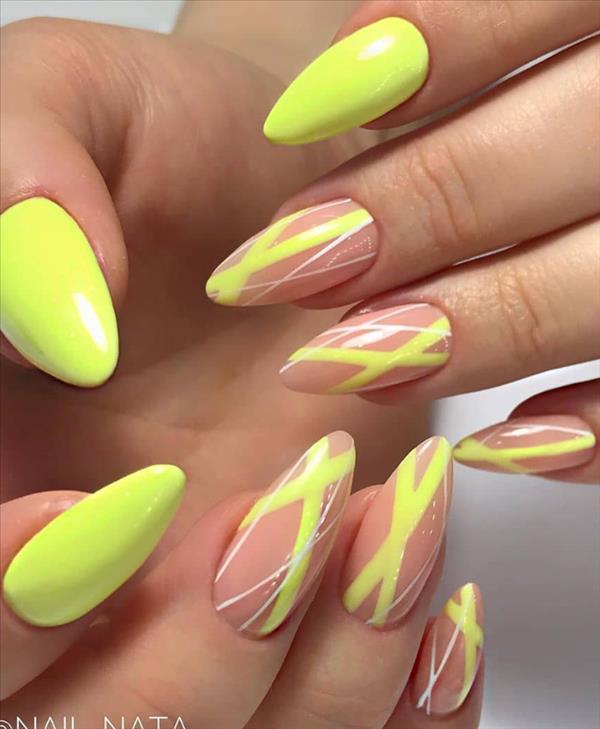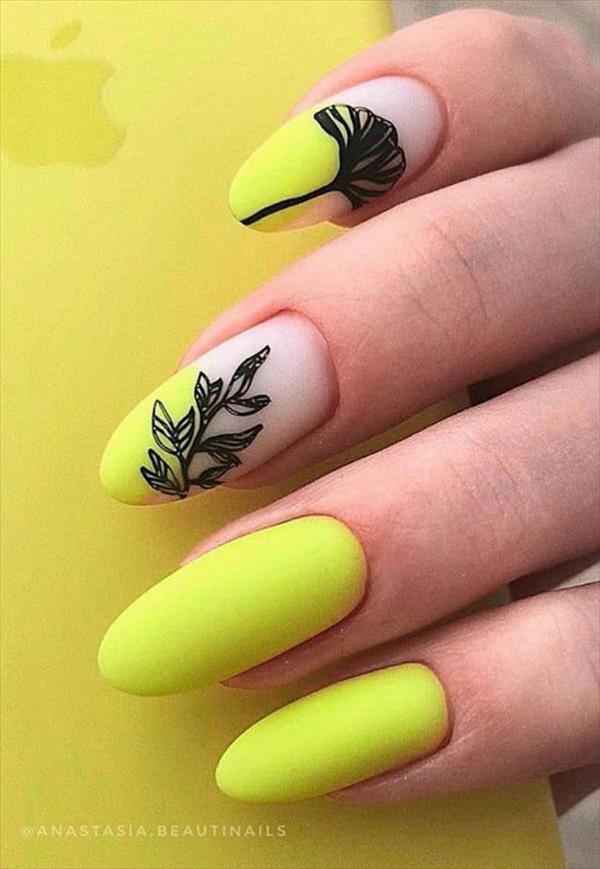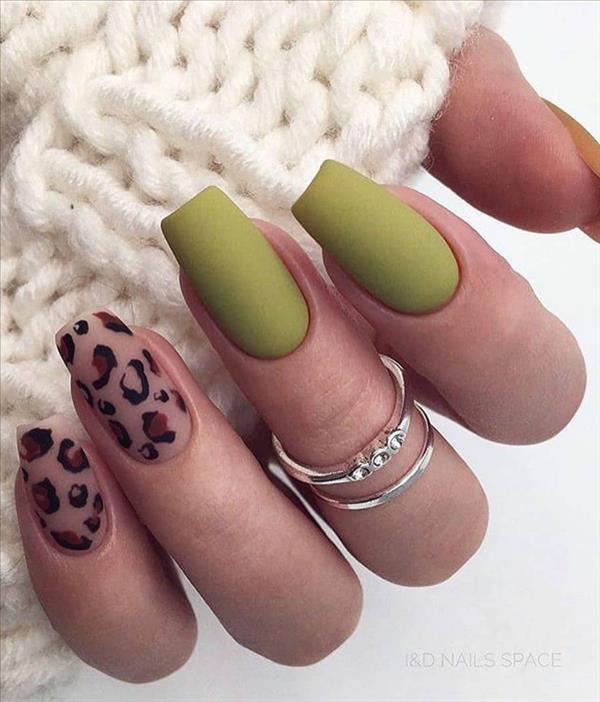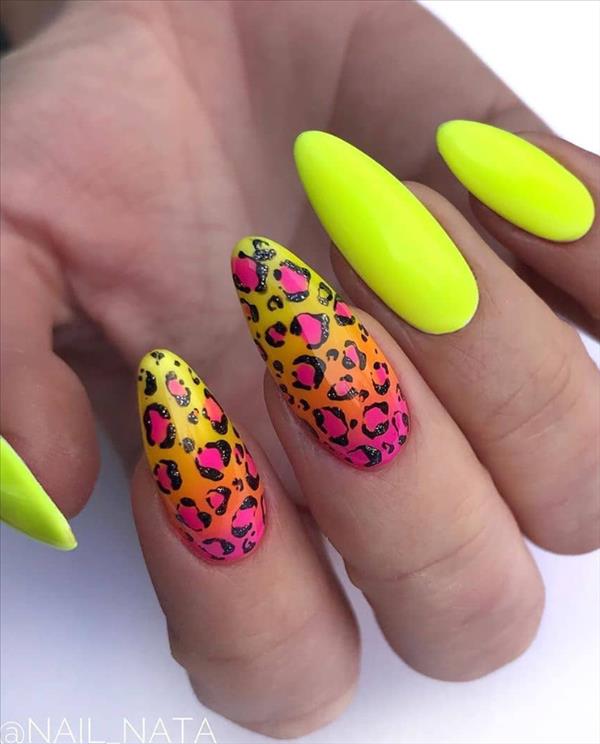 If you think that pure bright yellow is not white enough as the manicure pattern, or it is too monotonous; Then you can use another style of manicure pattern in the ring finger, such as transparent nail polish as the background color, then use flowers to paint manicures, and slightly use bright yellow to paint small dots. This bright yellow manicure pattern looks vivid and full of fashion on the whole. The most important thing is that it is not monotonous at all.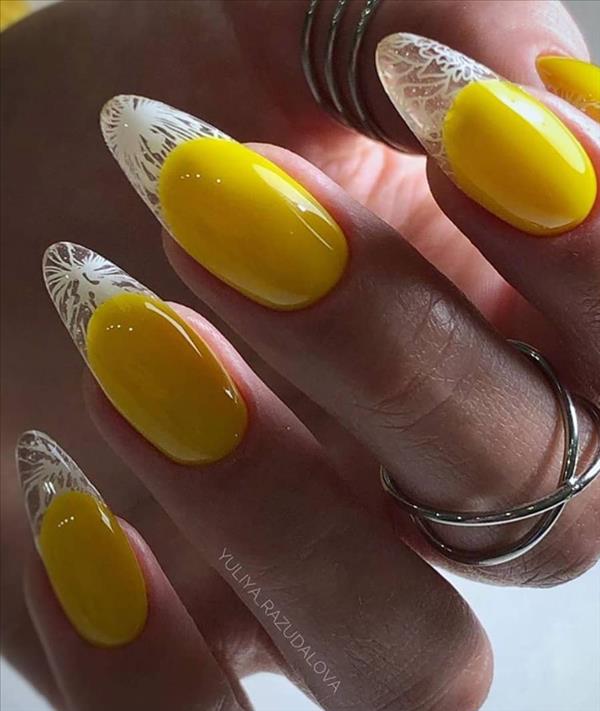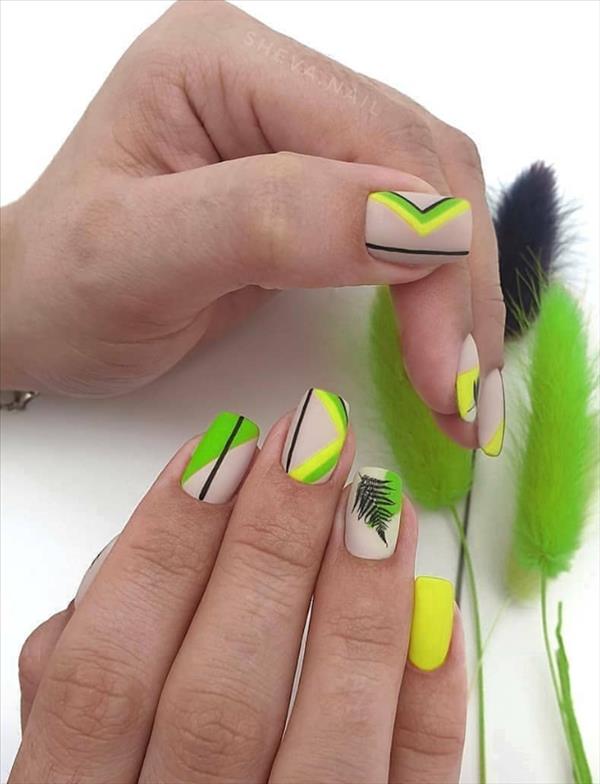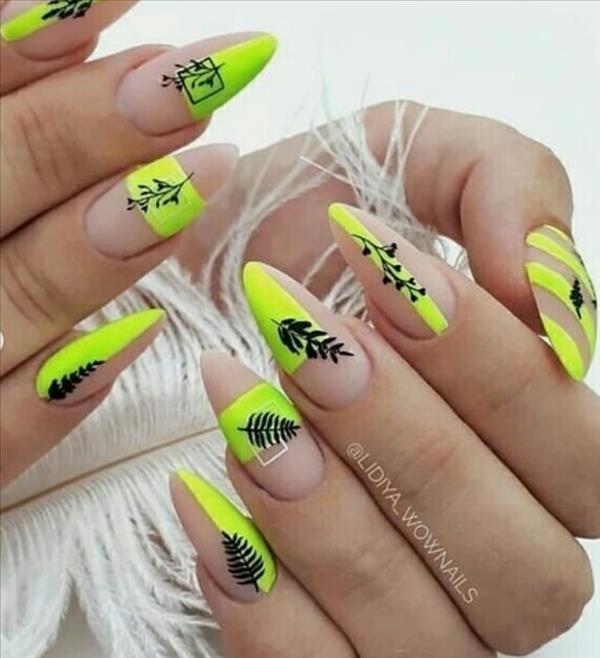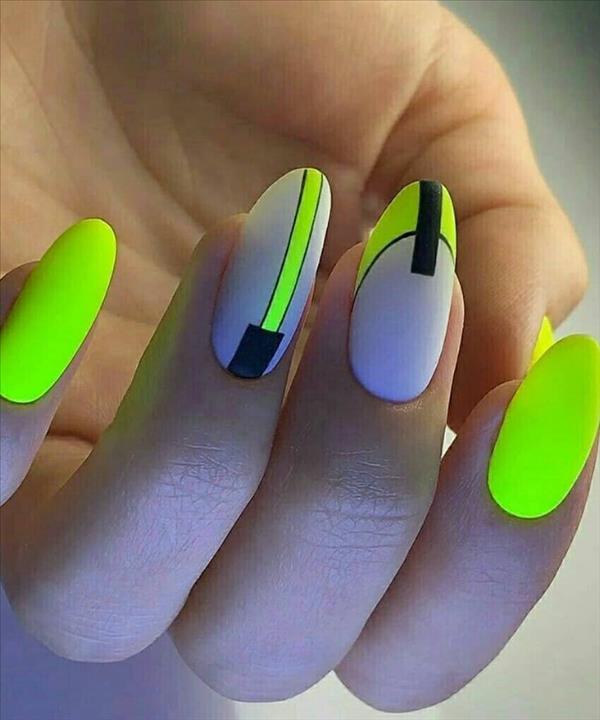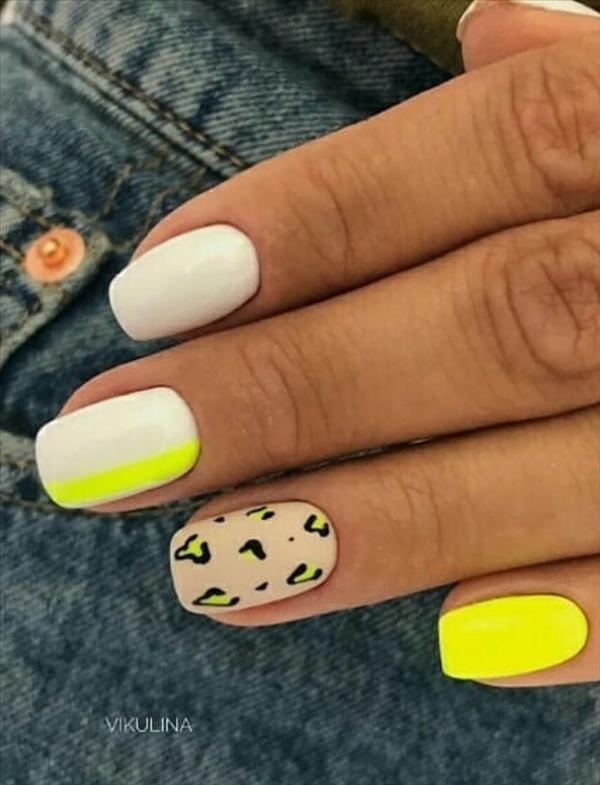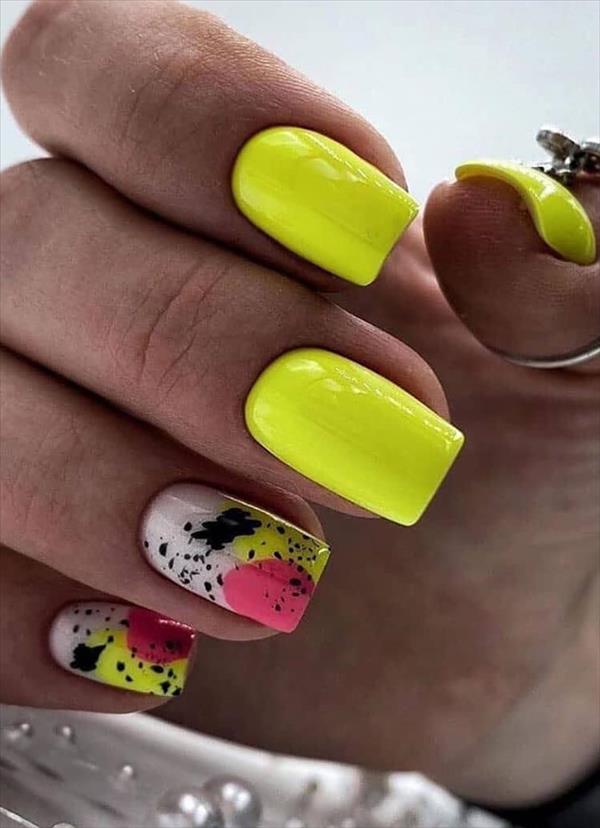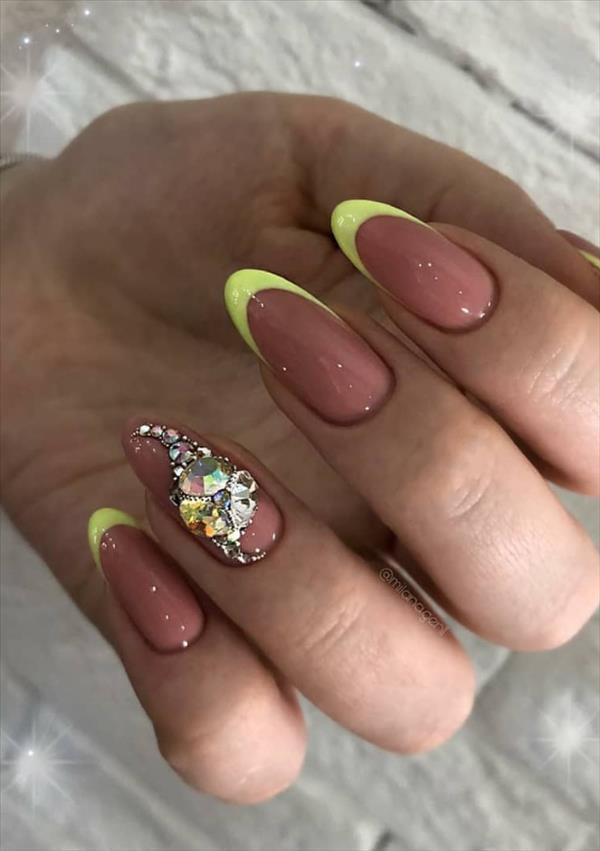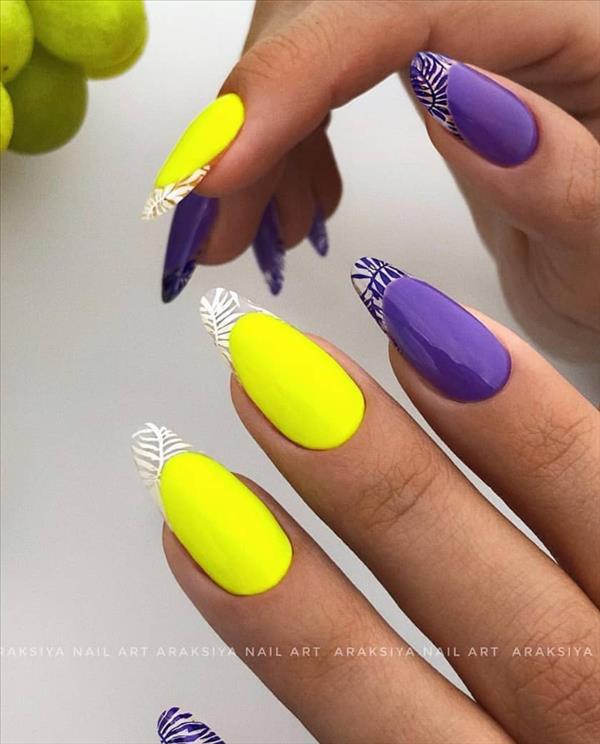 The biggest highlight of this bright yellow manicure pattern lies in the tail part of the nail. The hostess uses the Orange pomelo color as the hue of the nail tail, and this orange pomelo color is very mature and feminine, it will not look immature or monotonous. This manicure pattern is suitable for women who take the sexy and mature route.