40 Beautiful Acrylic Coffin Nails Design For Long Nails This Summer
Coffin nails, also called ballerina nails, are part of the new "cool girl" high-fashion aesthetic and have become massively popular after celebrities like Kylie Jenner, Rihanna, and Blac Chyna started sporting them constantly. Picking a nail shape can be difficult. There is such a wide range of nail shapes to choose from, and they're all gorgeous. If you're looking for a versatile and chic style, look no further than acrylic coffin nails.
We've collected 40 acrylic coffin nails design trends for the year 2020.Today, I'm going to share with you 40 beautiful and stylish nail design ideas from the coffin collection that are perfect for the trend of 2020. I'm sure it will give you satisfaction. Follow our pinterest pin and we'll bring you different nail art designs.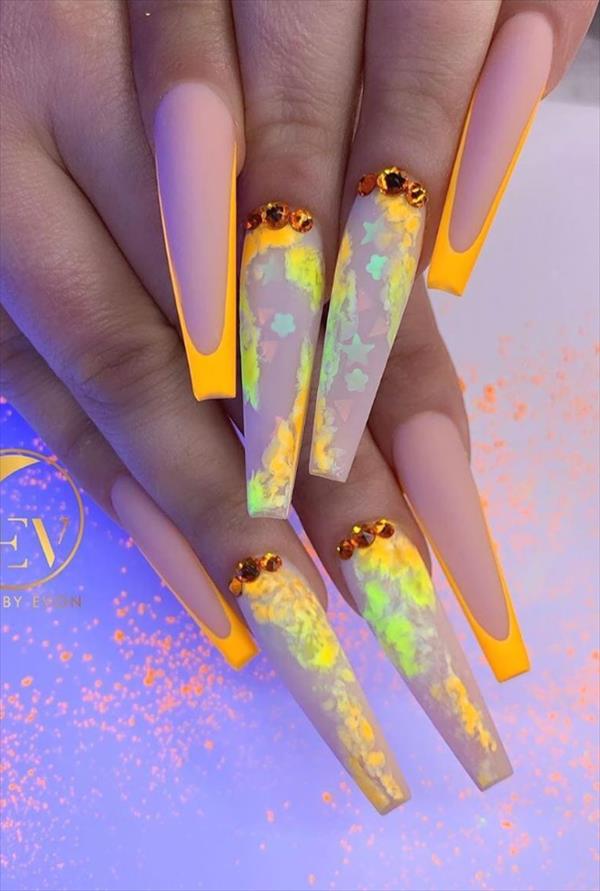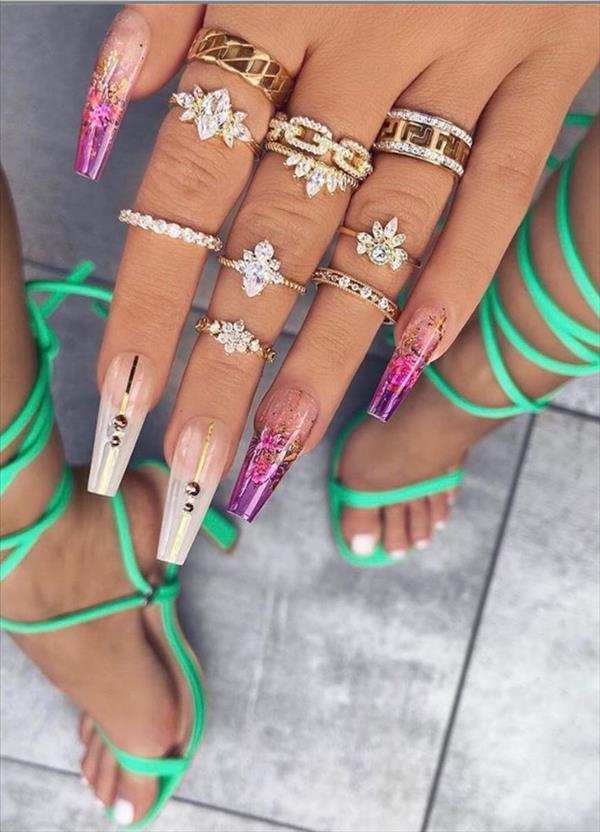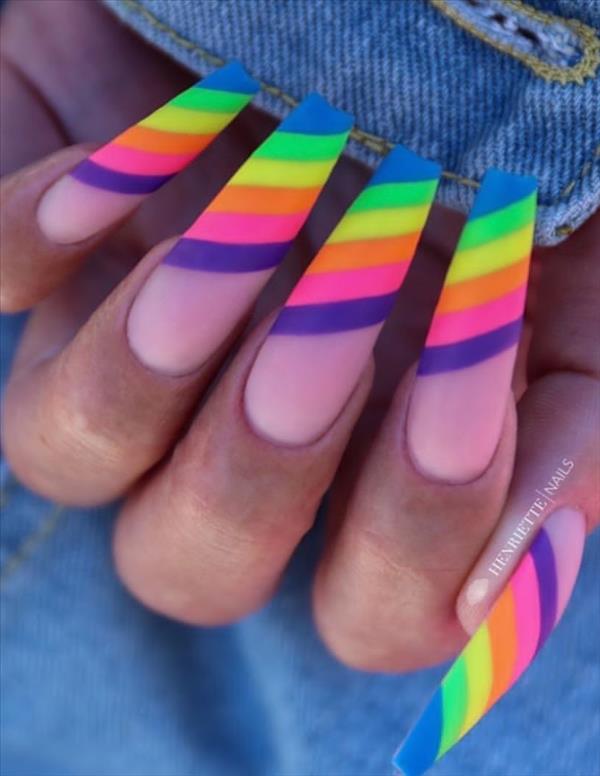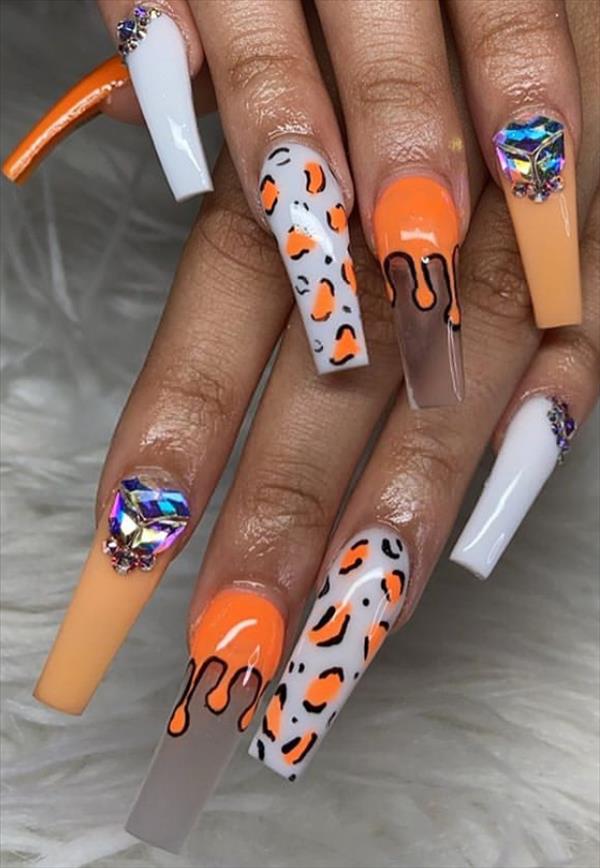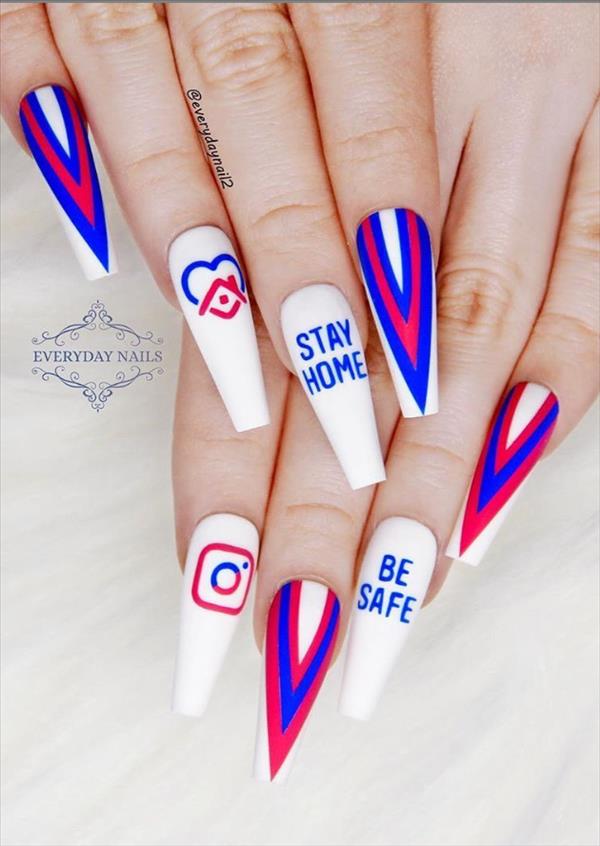 What Are Coffin Nails, Ballerina Nails ?
Ballerina nails are "stiletto" nails with a square, rather than pointy tip. They are named thusly because the nail reminds one of an en pointe ballet slipper.The same nail shape is ALSO called a coffin nail because it can resemble a coffin.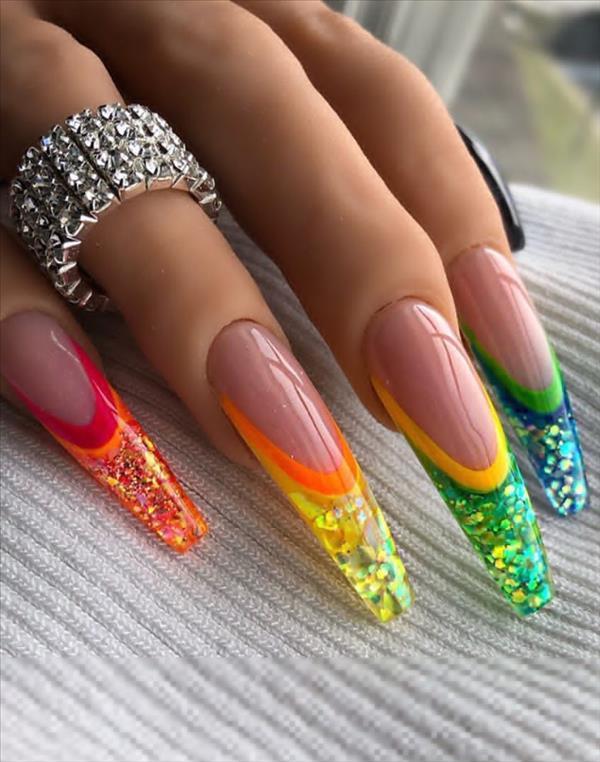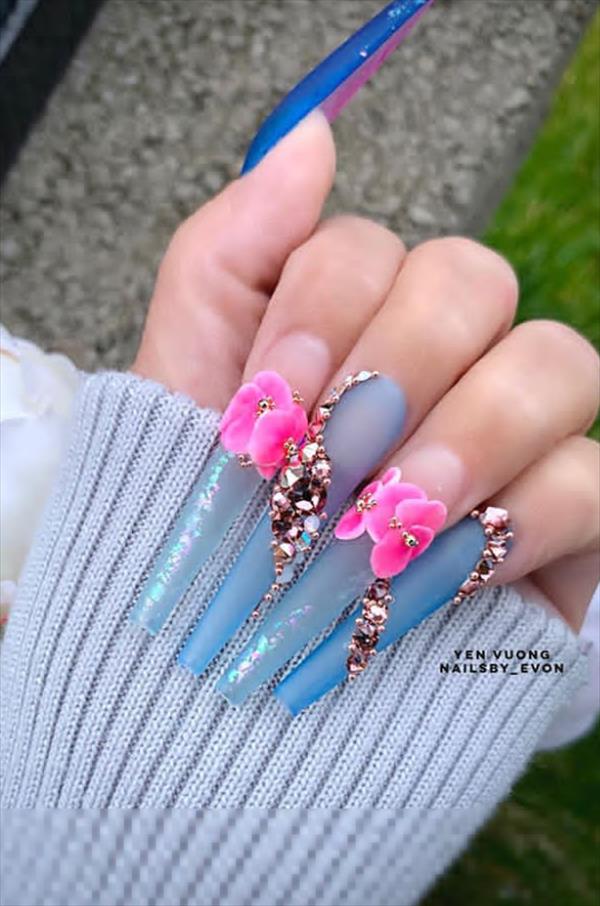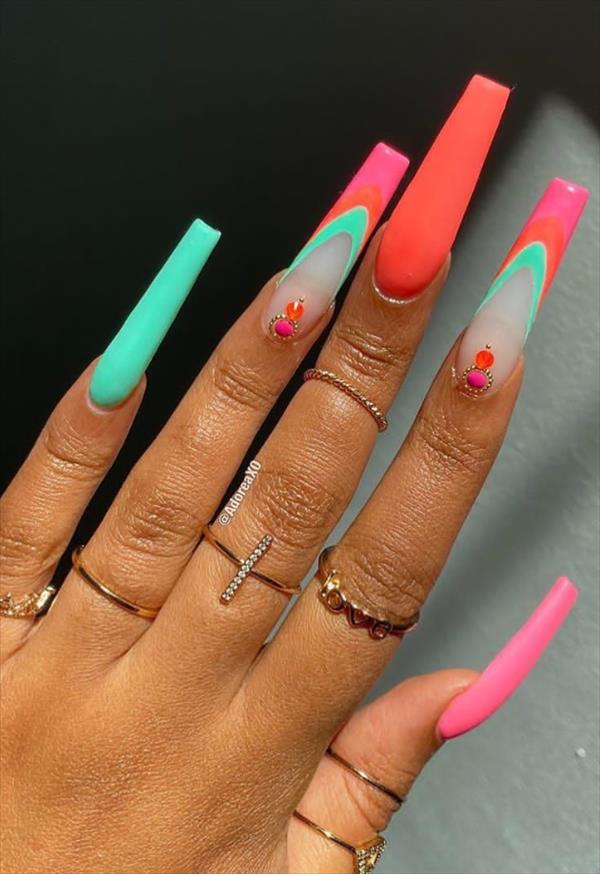 Warm Feelings of Coffin Nails
Who hasn't had a sweet girl's heart! Then this sweet milk powder series coffin nails is a girl's heart-filled manicure, the background color is the milk tea color series powder. The color of the milk powder is very white, making your whole fingertips become pink. Adding some embellishment of gold foil and shells to the background color of coffin nails, isn't there any warm feeling? It is suggested that girls with white hands do it, which makes your hands more white. Warm Brown coffin nails gives you the overall feeling of warmth in autumn and winter, which is very comfortable. This kind of opponent has higher requirements. Only those kind of coffin nails with relatively slender hands and relatively white and bright skin are suitable for making. Of course, the temperament you made is also very good. As long as you make this one, you will be the warmest girl.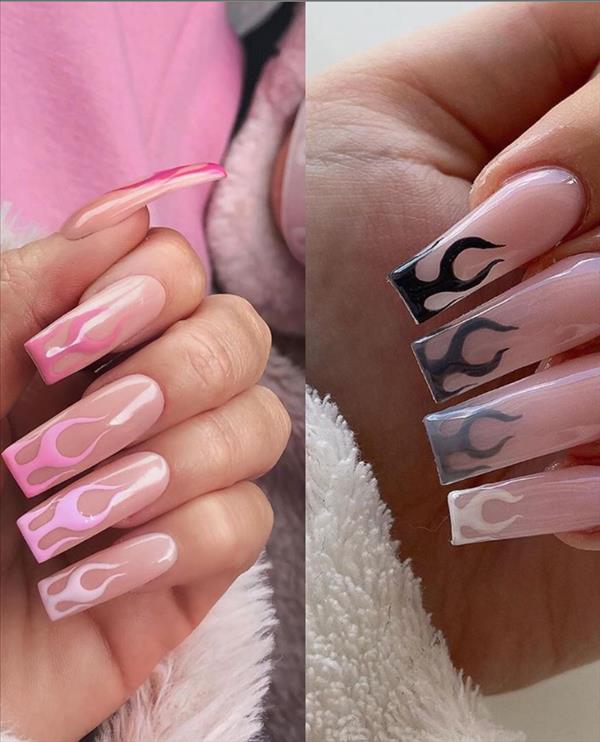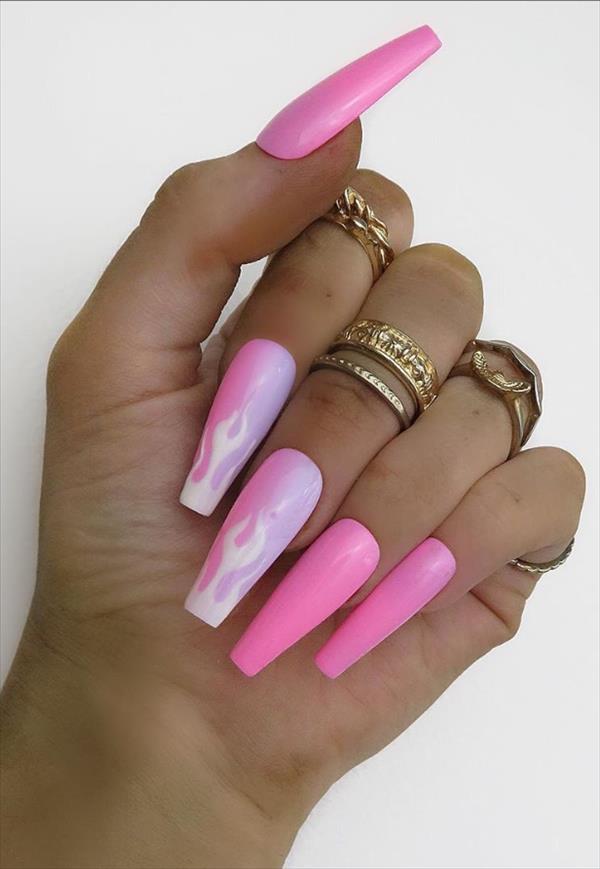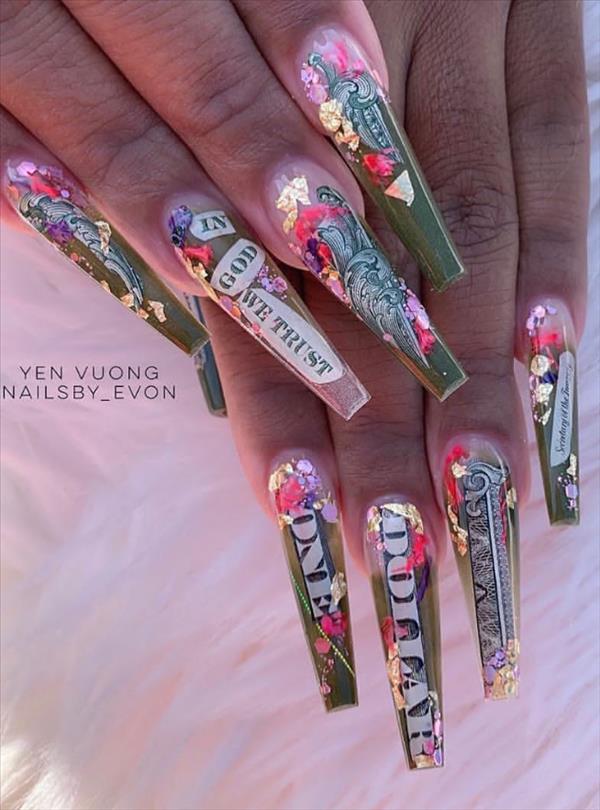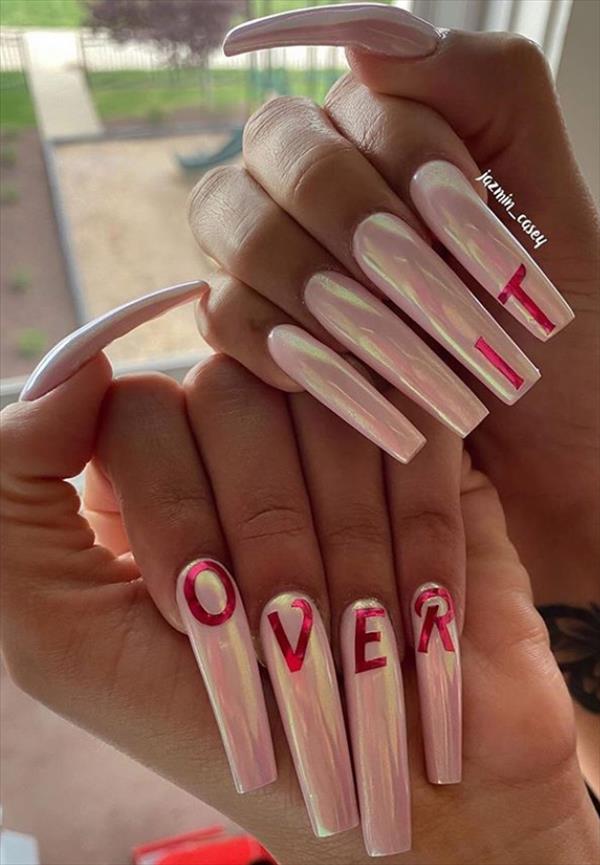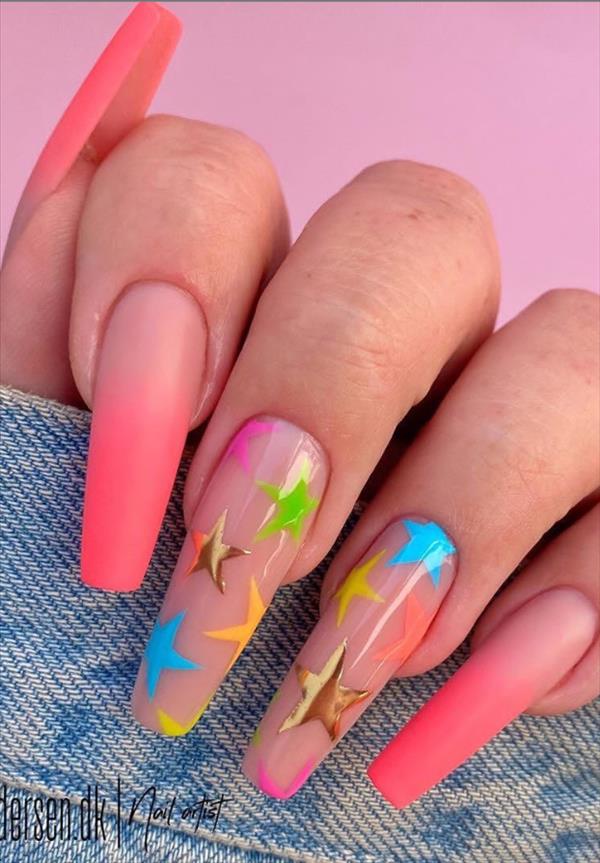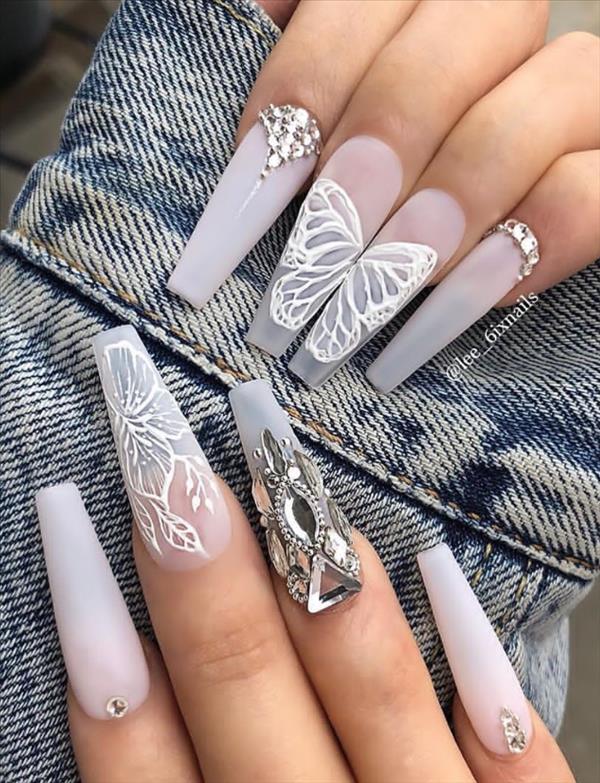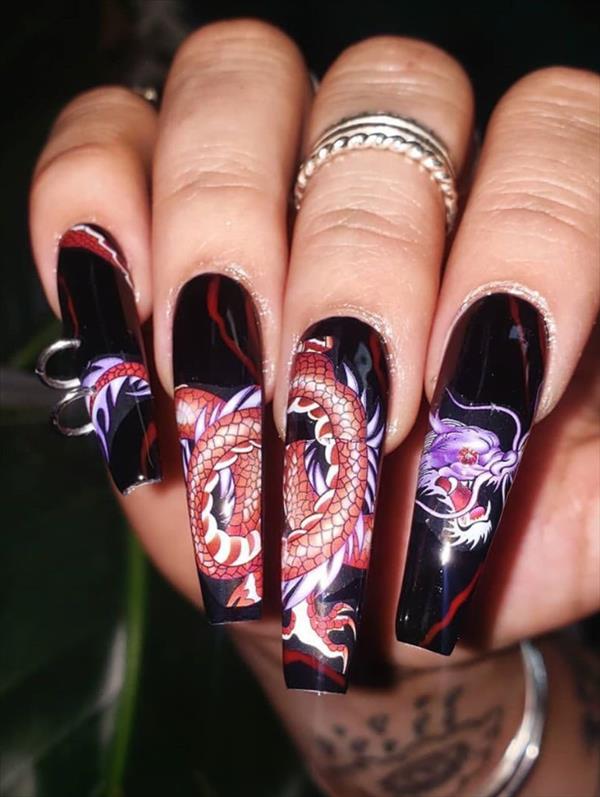 How to Shape Coffin Nails at Home?
If you decide to do your coffin nails at home, there are a few things you need to know.
• First off, you'll need to grow your nails pretty long to get the look. Ballerina nails are really stiletto nails with the pointed end clipped off. The shape requires a little bit of geometry to get the tapering even on both sides.

• You wouldn't want your coffin nails to be crooked! Find the center of your nail, clip the sides (think almond-shaped, but you'll file them straight later), and then clip off the top pointed edge at whatever your desired length is.
• File away and get those coffin nail edges clean and sharp. Then you get to the best part of having coffin nails – the designs!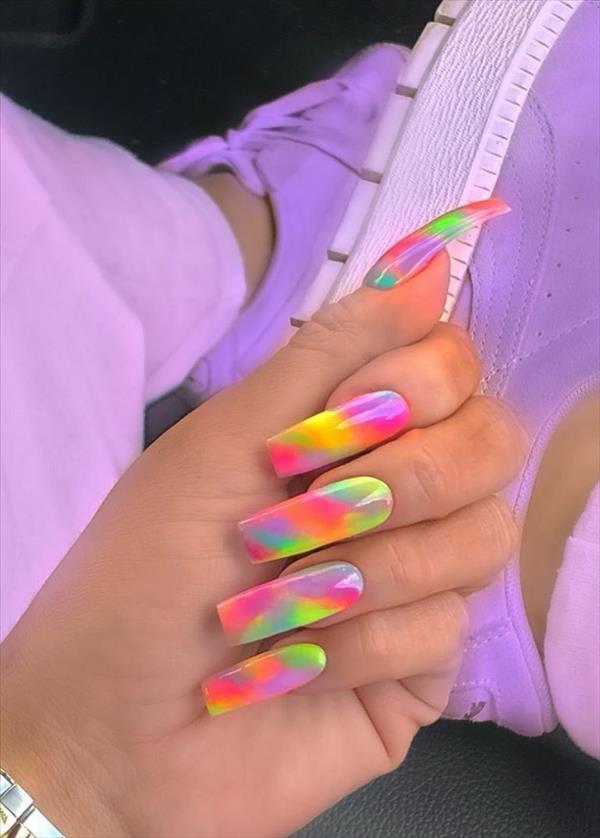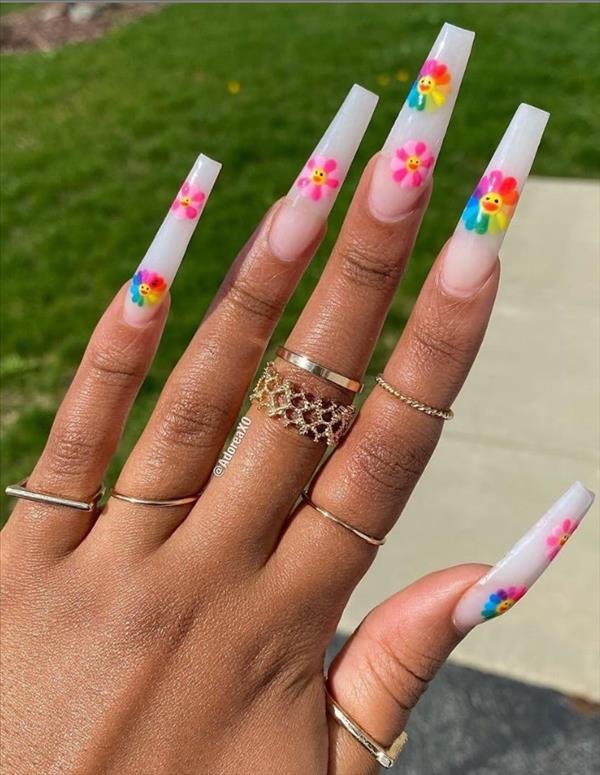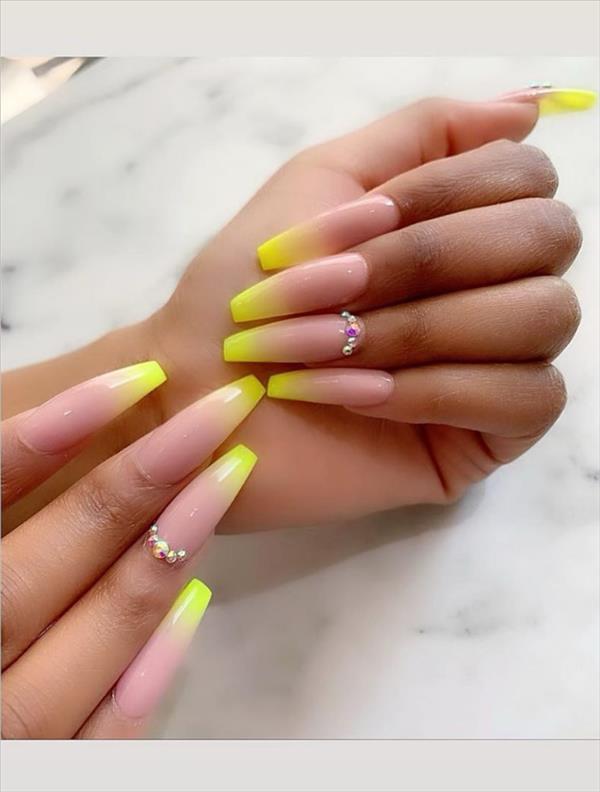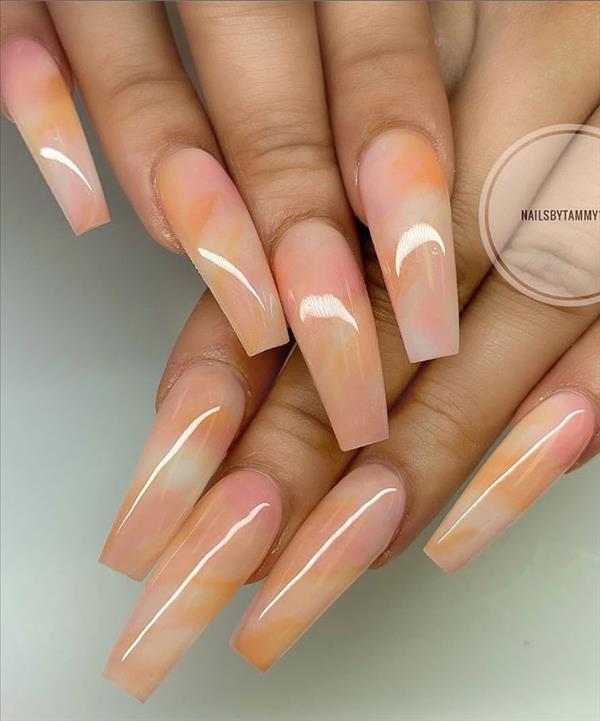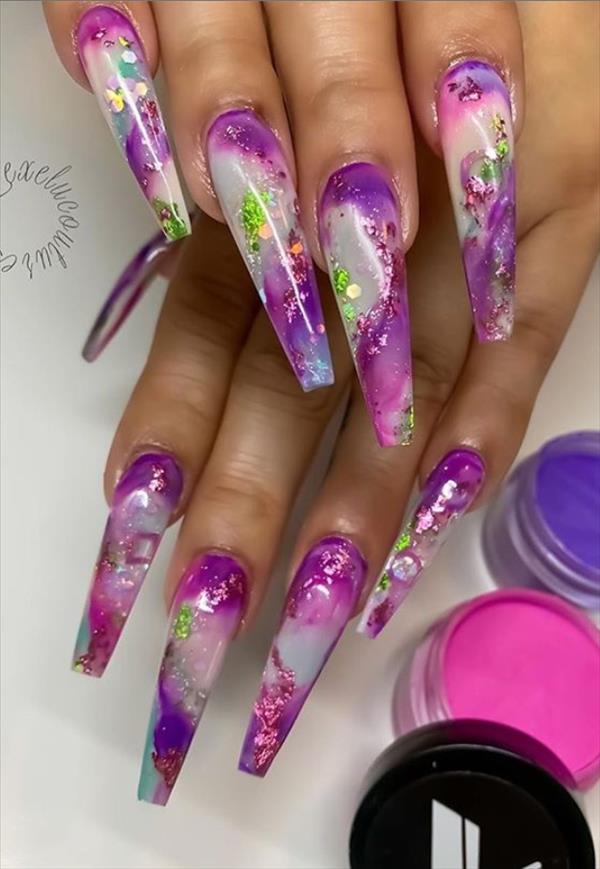 Designer Ballerina Nails
Let the fashionista in you shine with this ballerina nail design homage to Louis Vuitton! These coffin shaped nails are sure to let everyone know that you're all about adding fashionable accents into your bold orange statement.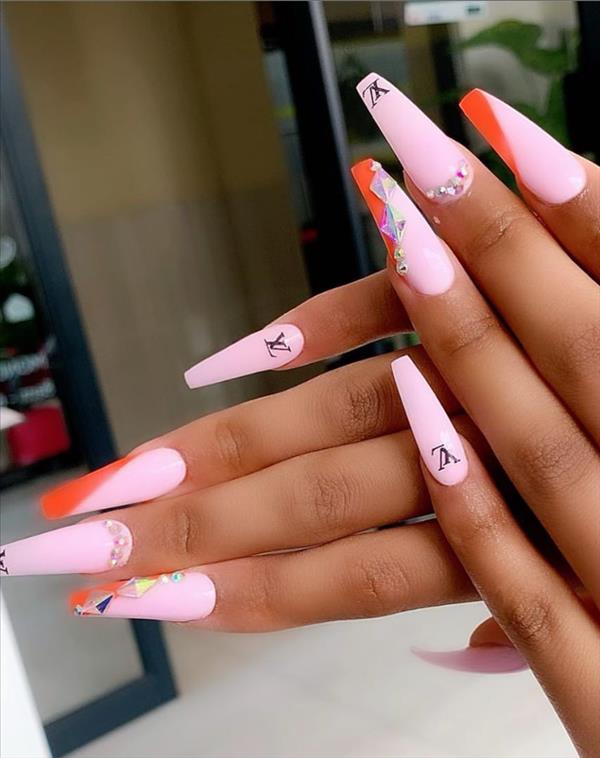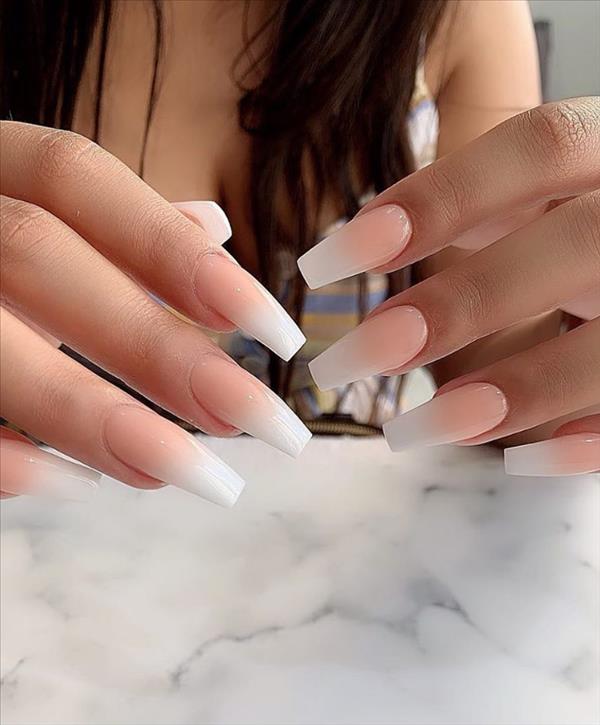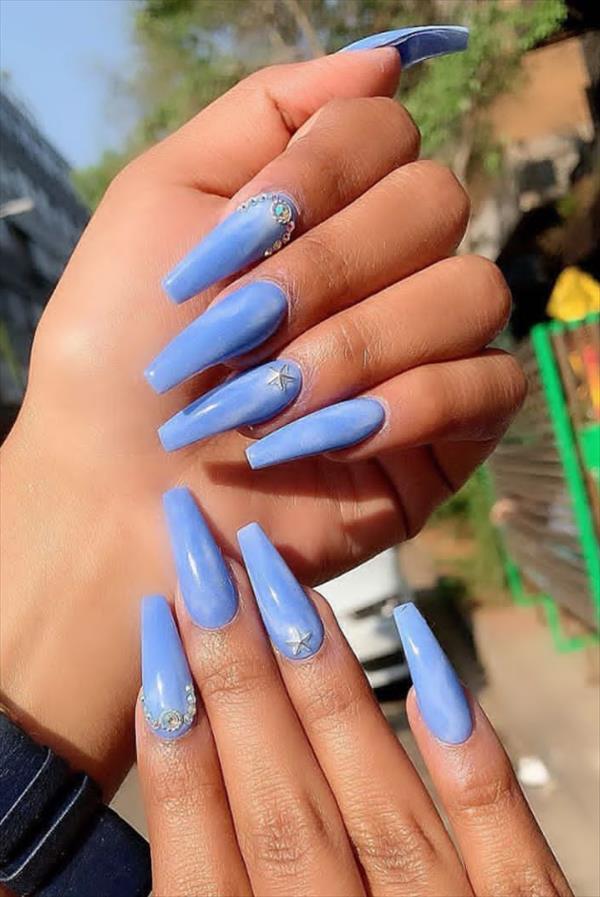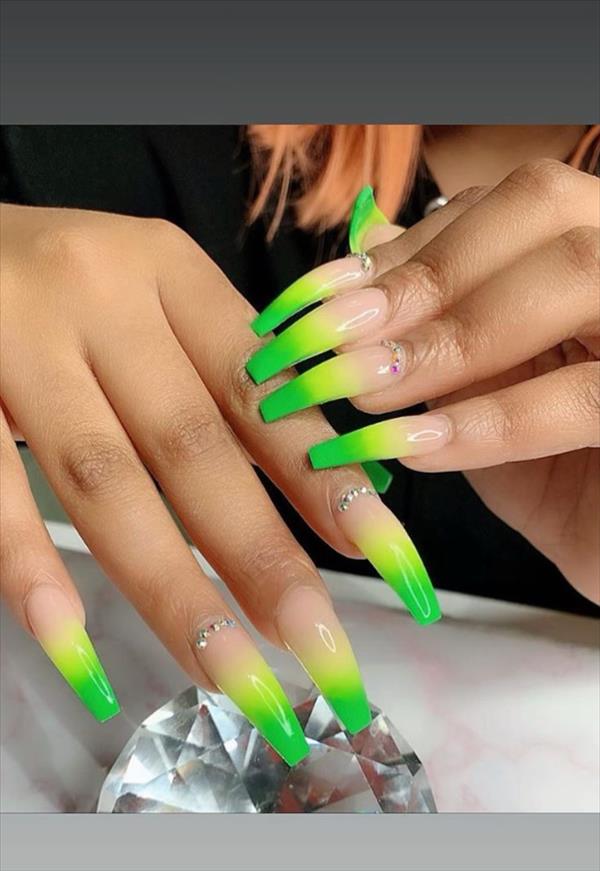 Sparkle and Texture Coffin Nails
Start with a nude base and deck out each coffin nail in different sparkles and texture. Mixing a nude metallic texture, a big accent gem, and a gorgeous marble texture, make any coffin nail design pop.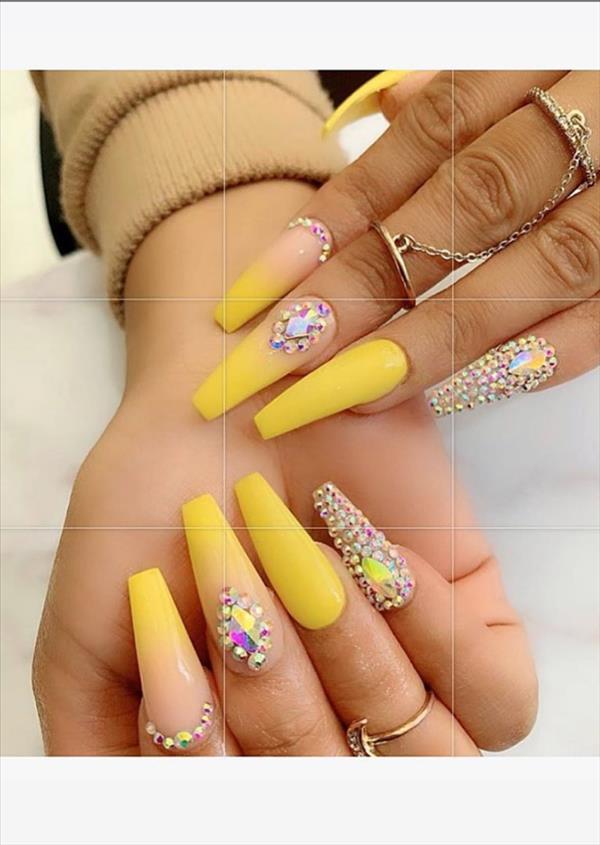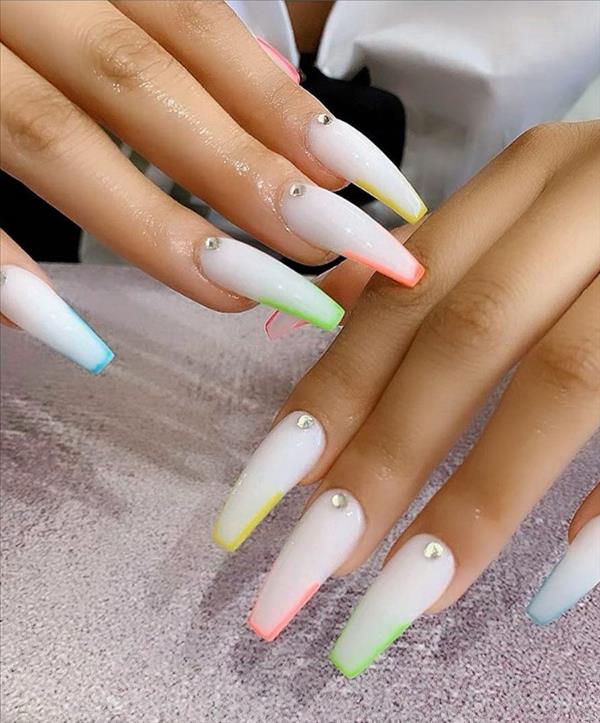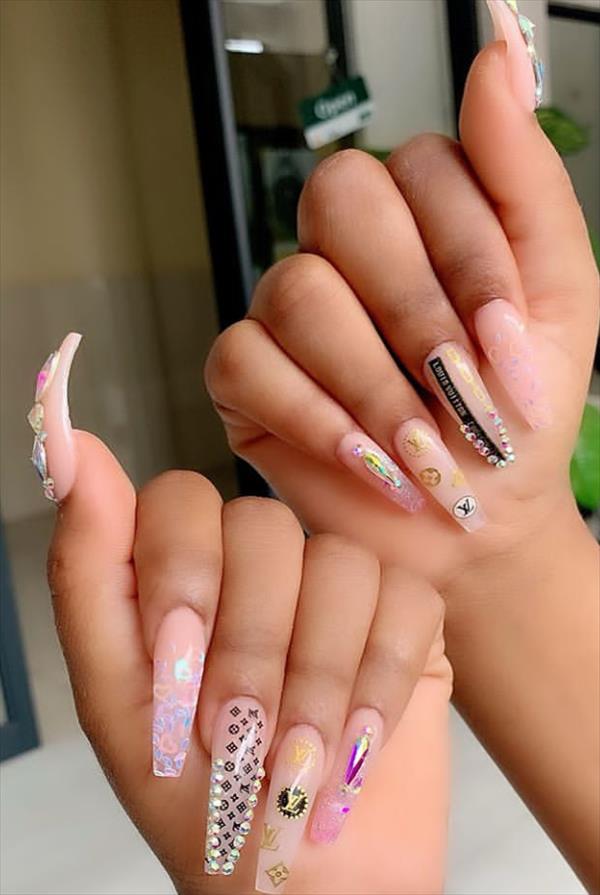 Neon and Nude Ballerina Nails
This ballerina nail design is perfect for someone who loves nude baby pink, but also loves neon. You don't have to choose with this one! Keep your coffin shaped nails simple by covering them in an iridescent nude baby pink, then outline them with neon pink to really make the nail shape pop.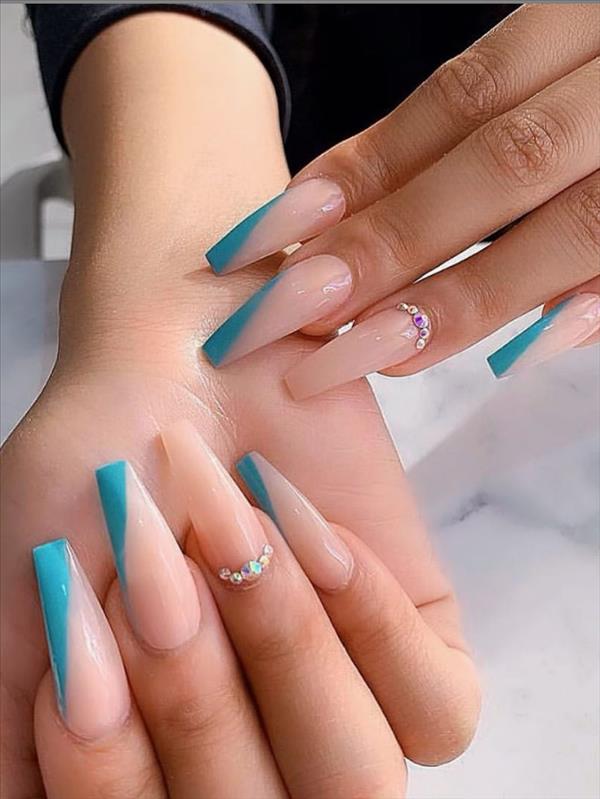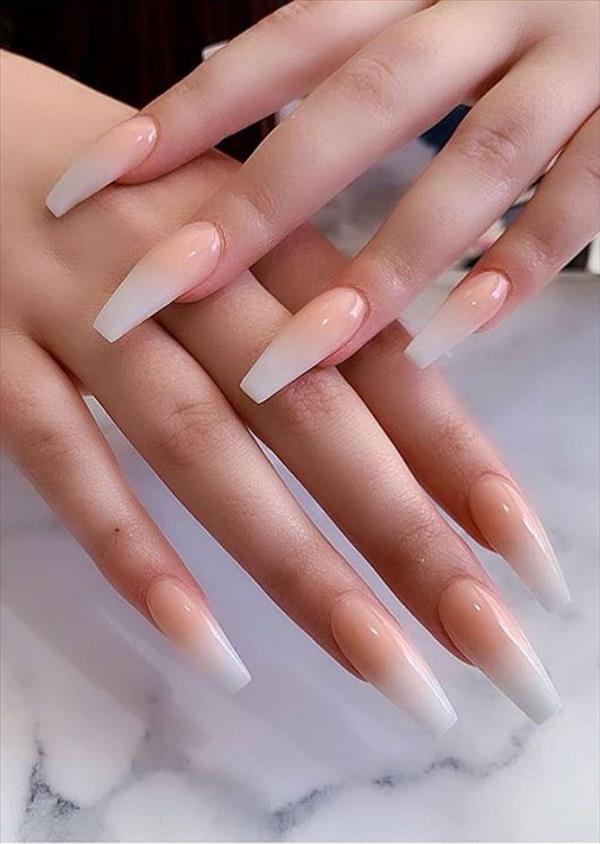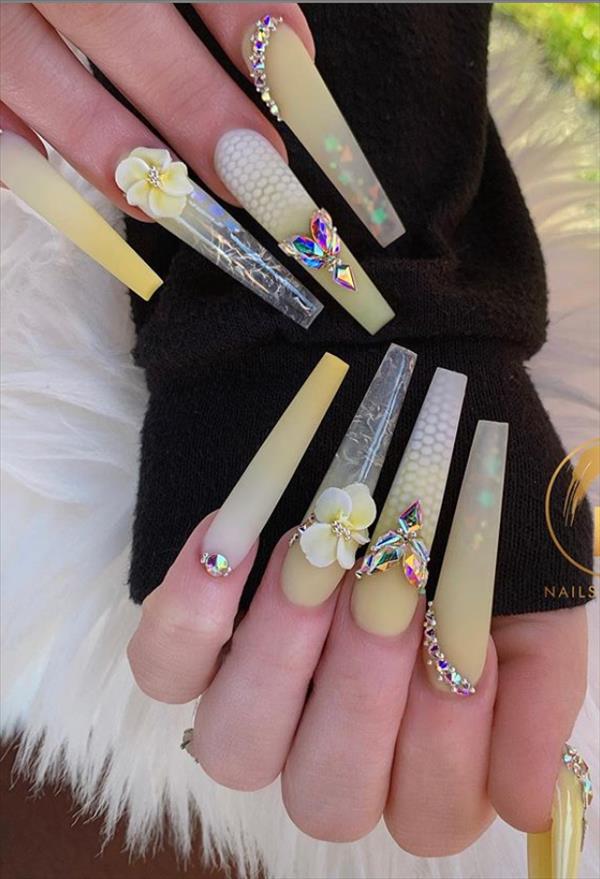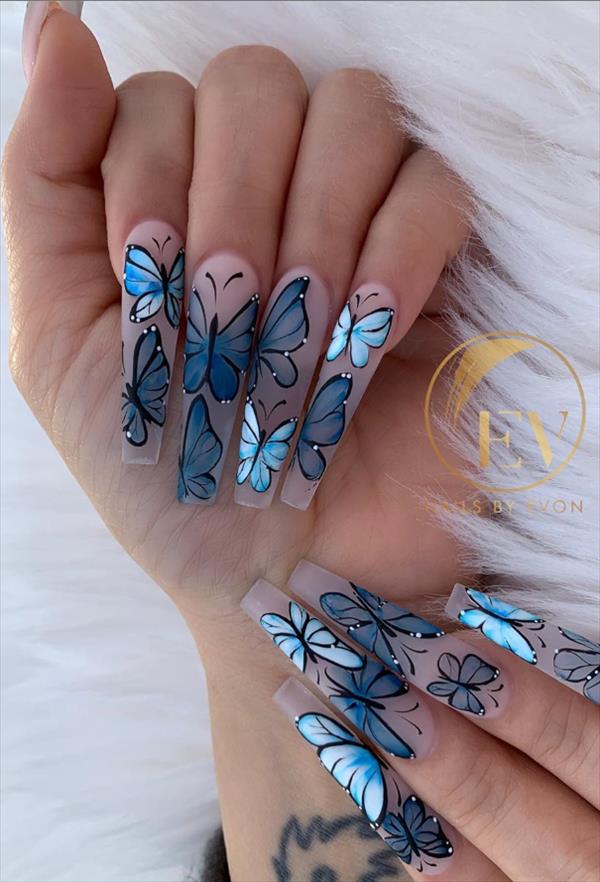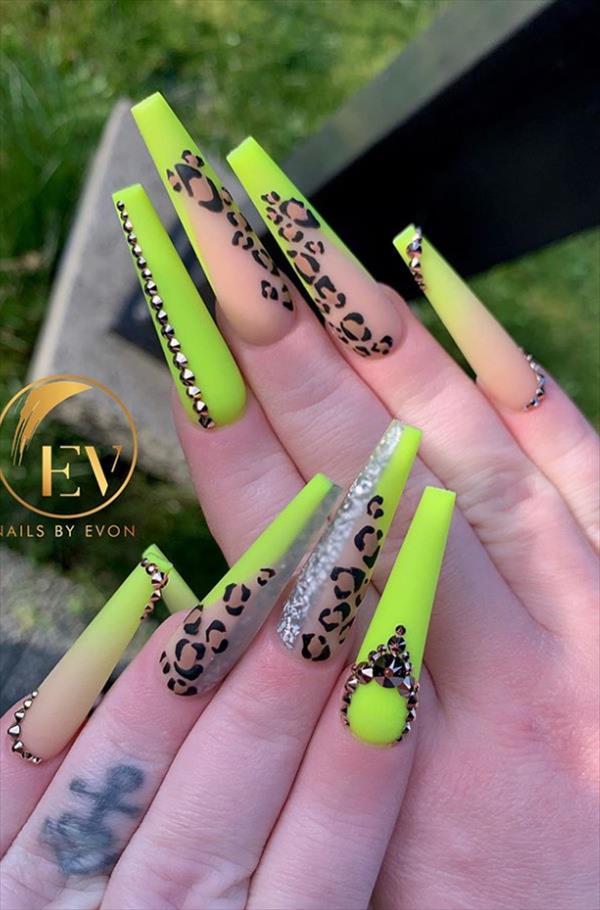 Friut Coffin Nails
Fruit-themed coffin nail designs are so cute! These sparkly pink coffin nails with cherries made out of rhinestones are simply delicious looking.