Elegant French coffin nails design that worth trying this summer!
Women love to toss about themselves most. Every inch of skin is not willing to let go of maintenance and beautification. How can a neat batch of 10 nails be missed? Nowadays, light color–French coffin nails jump into our eyes among the fashion street, which is lovely, elegant and cool . There are many types of french coffin nails , and today we've collected more than 30 ombre and acrylic french coffin nails with gel coffin for you.
The bright and bold color of nail polish not only attracts people's attention, but also expresses an unrestrained attitude. The exaggerated style of the selected color adds a distinctive taste. Black and white, red and green contrast, fluorescence, stripes, gradient or abstract color painting, conflict but amazing, coupled with a dazzling carved, insects, fruits and vegetables, bottles and cans, as long as you want, you can let it stand at your fingertips abruptly. How can such an alternative not attract attention and become the focus?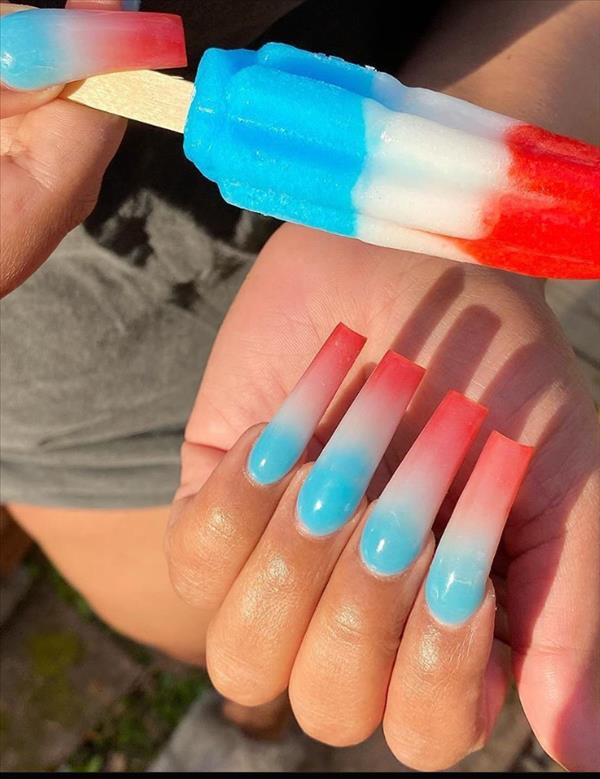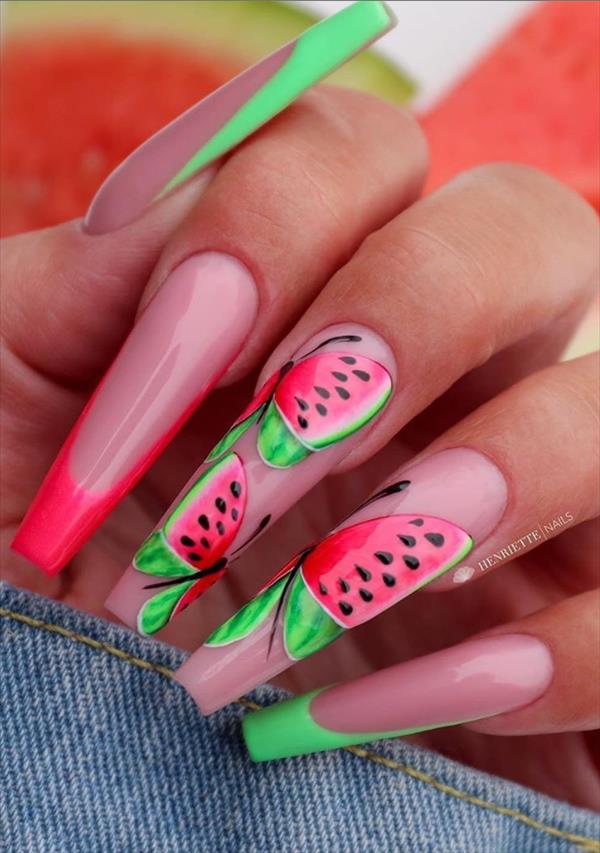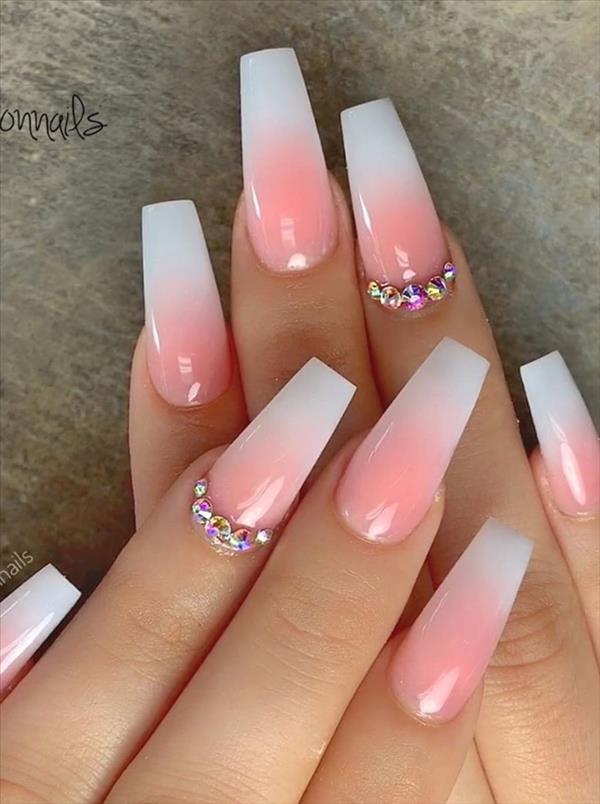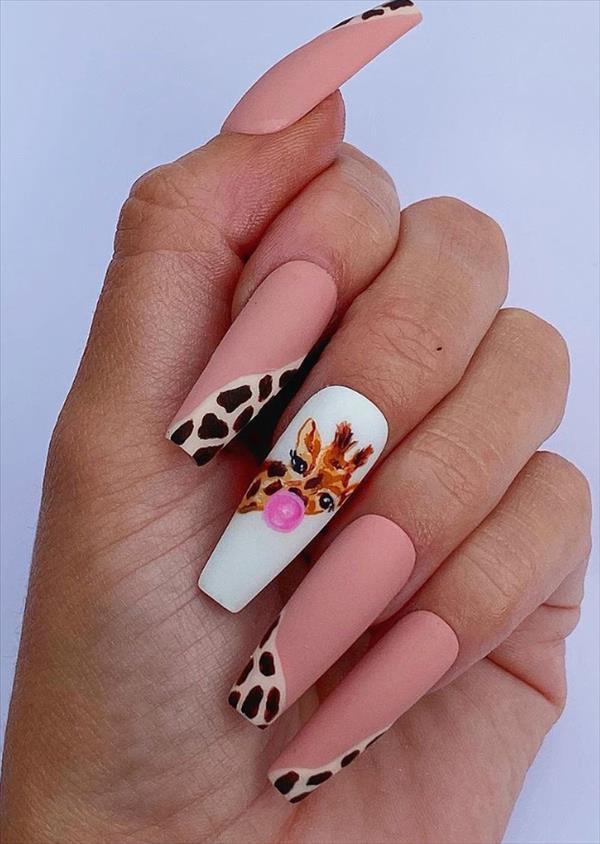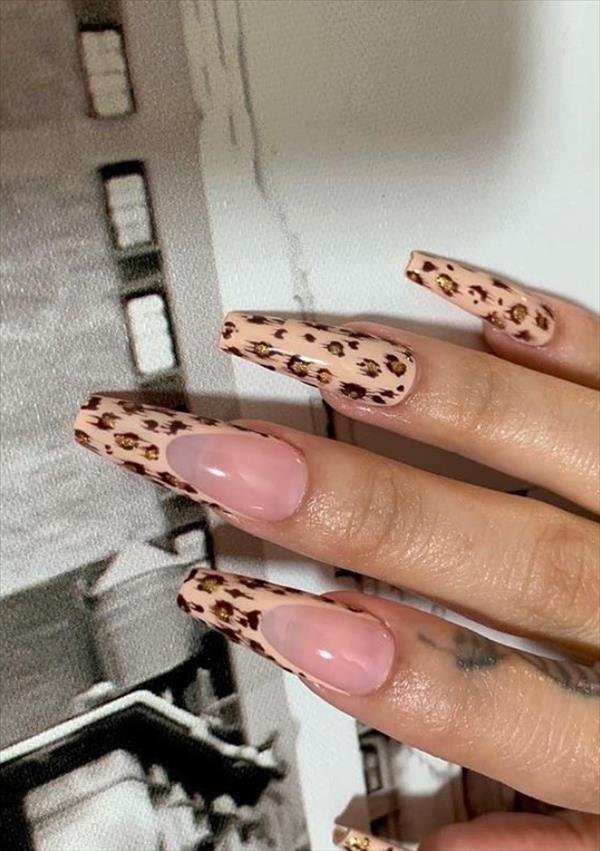 In order to show the romantic feeling, the choice of color should be relatively simple and elegant. Flesh color, milky white, light purple and so on are all all-match. If you want to upgrade this romance, you naturally need to add flower elements, in the display of flower form, besides traditional colored painting and carving, the most brilliant one is three-dimensional 3D carved plain manicure, glittering and beautiful collocation, which has a special gentle atmosphere of Little Women, it also shows a unique fresh style.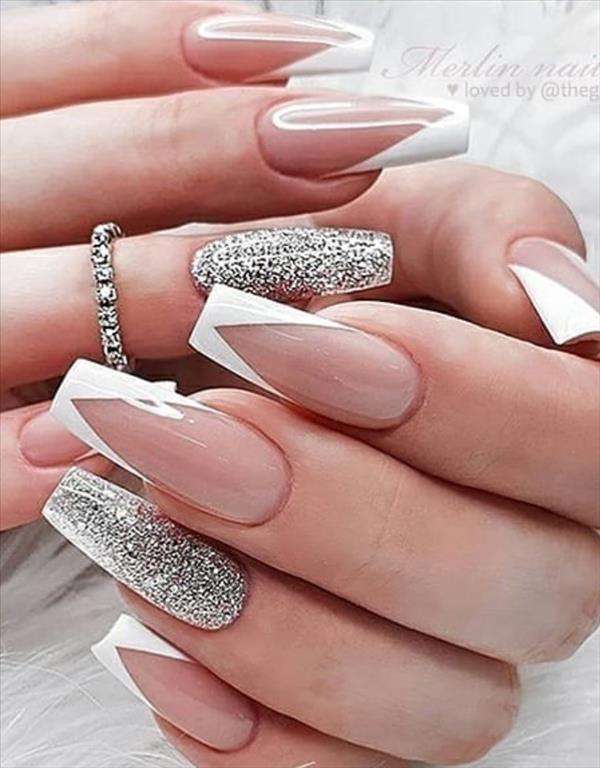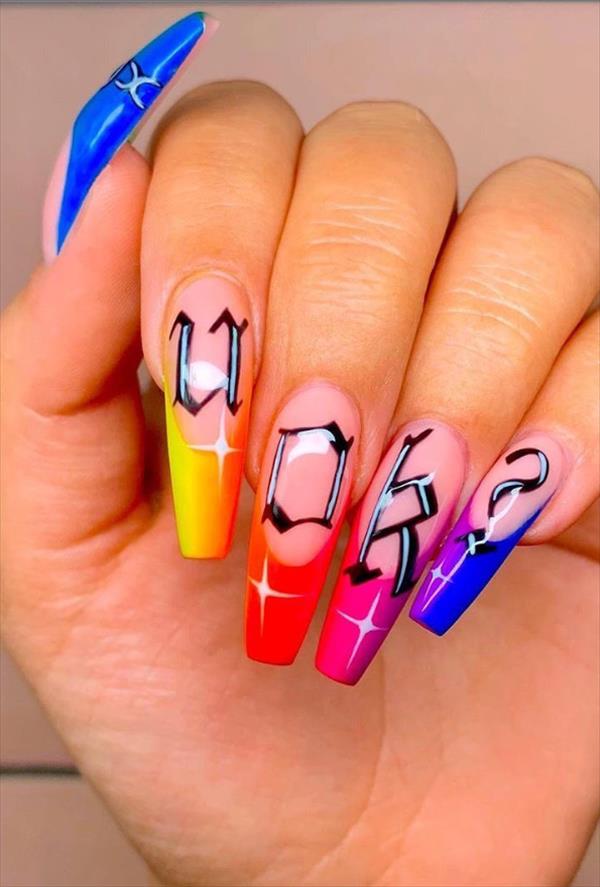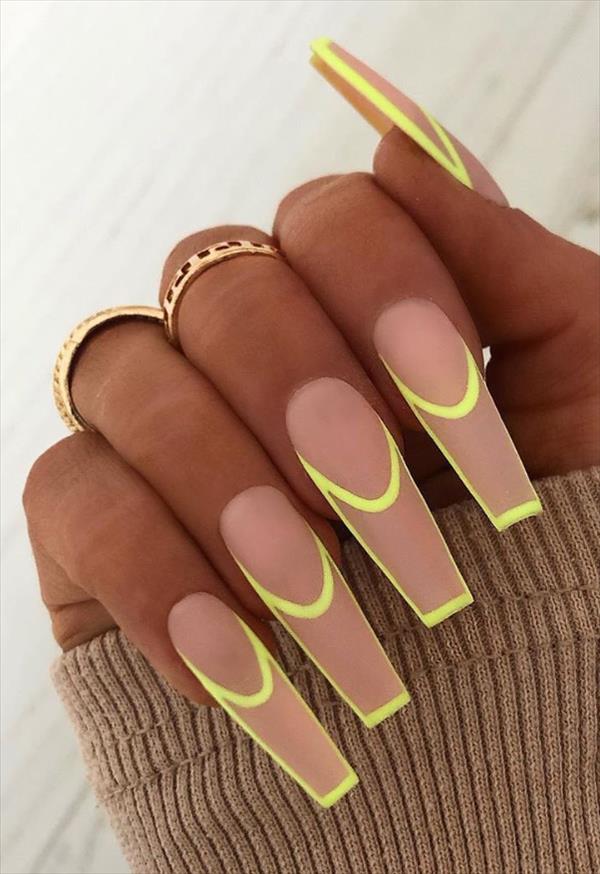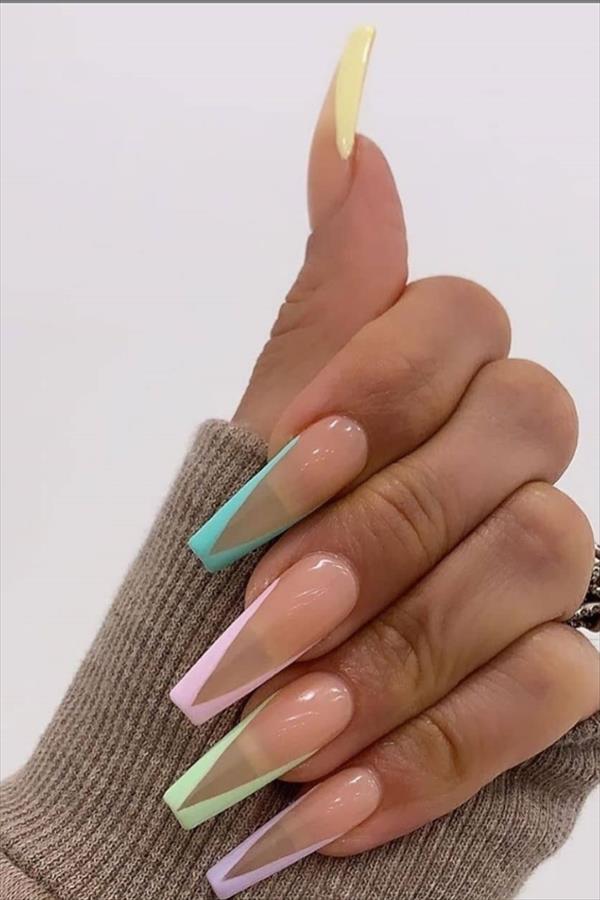 For a long time, the traditional French nail has been deeply loved by intellectual women. With soft matte pink as the background color, a circle of white smile lines with Radian is painted with white nail polish on the front edge of the nail. Clean, concise, but showing extraordinary charm in the ordinary. The elegant French white edge has also been upgraded in fashion this summer, which has derived a variety of color changes.
You can choose your favorite color to replace the basic color. If you still feel monotonous, you can add rhinestones or apply another layer of sequins nail polish at the boundary of the "crescent edge" and the background color to increase the feeling of shining. Or match the long sequins nail polish of fur series in the smiling line part, and the sequins will stand up when painted, which is like the effect of inlaying small broken diamonds to enhance the stereoscopic impression. Another creative highlight is "deformation", which challenges the position of color distribution, uses three kinds of nail polish of the same color system, or changes the proportion of "Crescent edge" and background color, etc, can bring more new ideas to nails.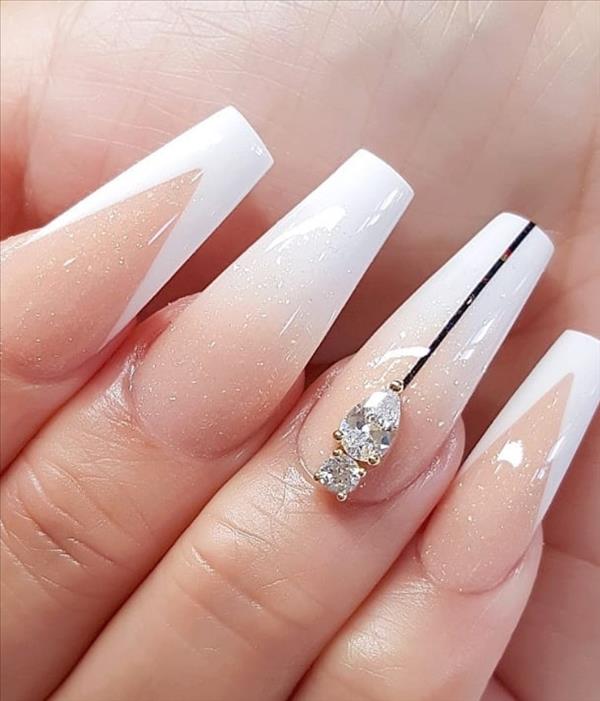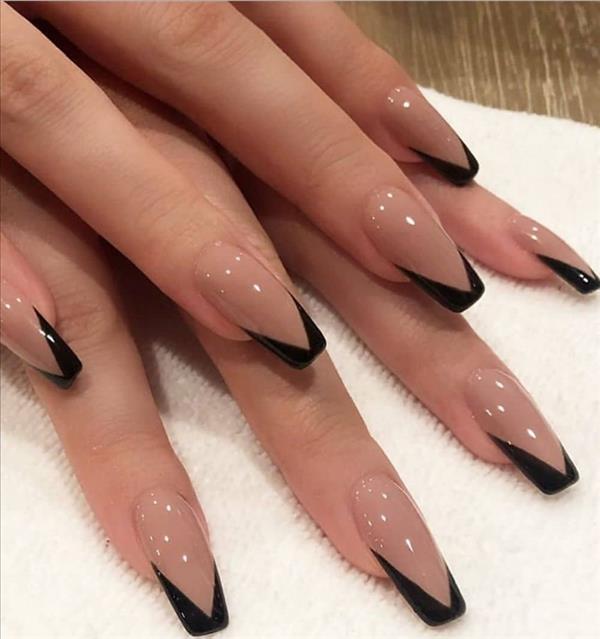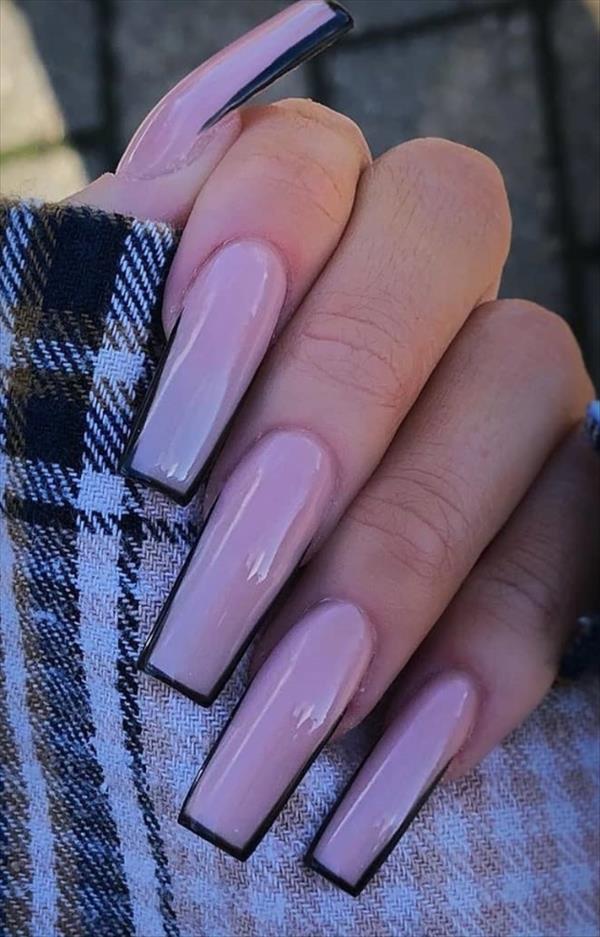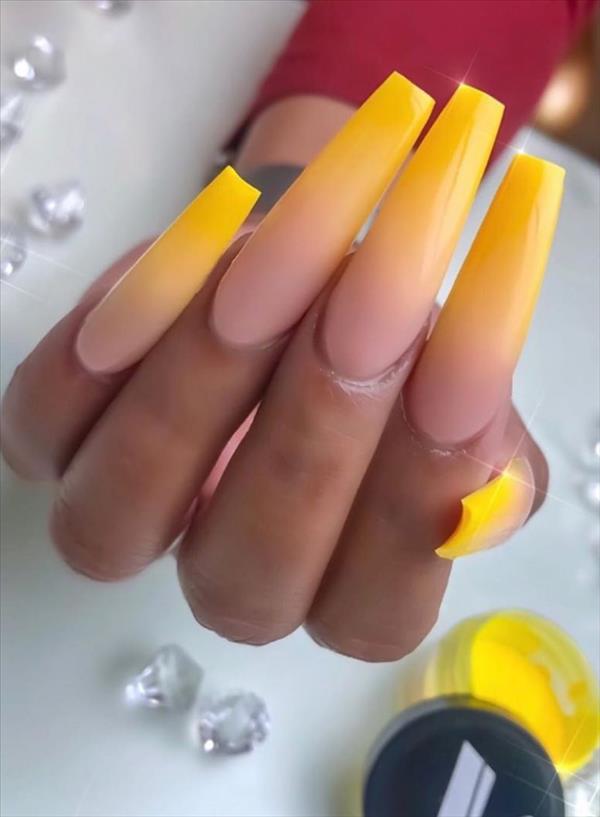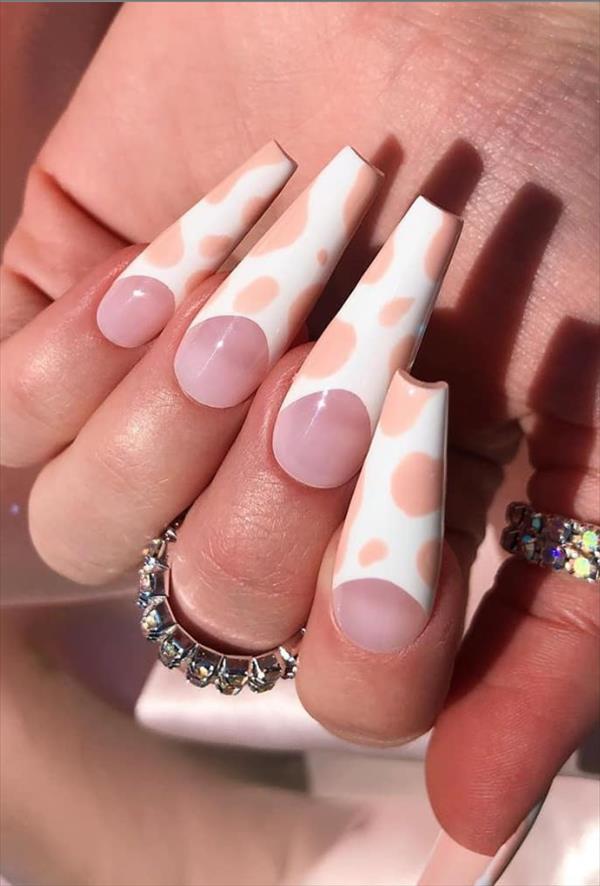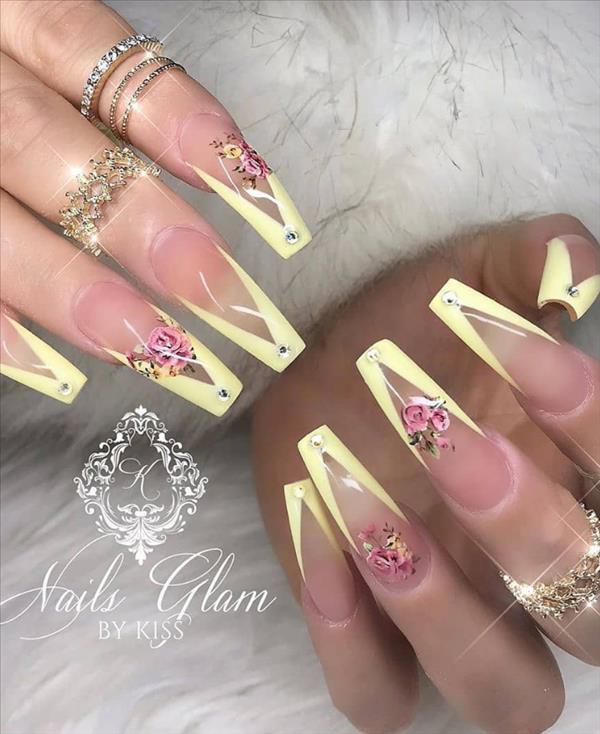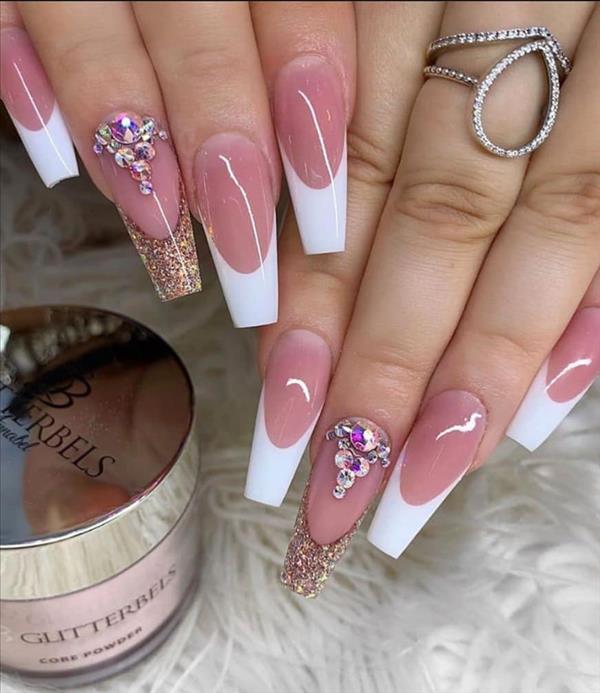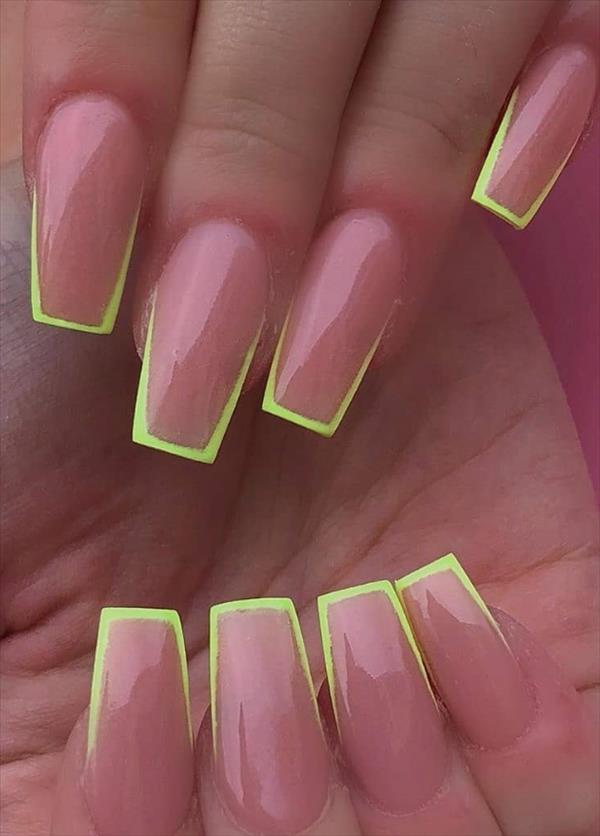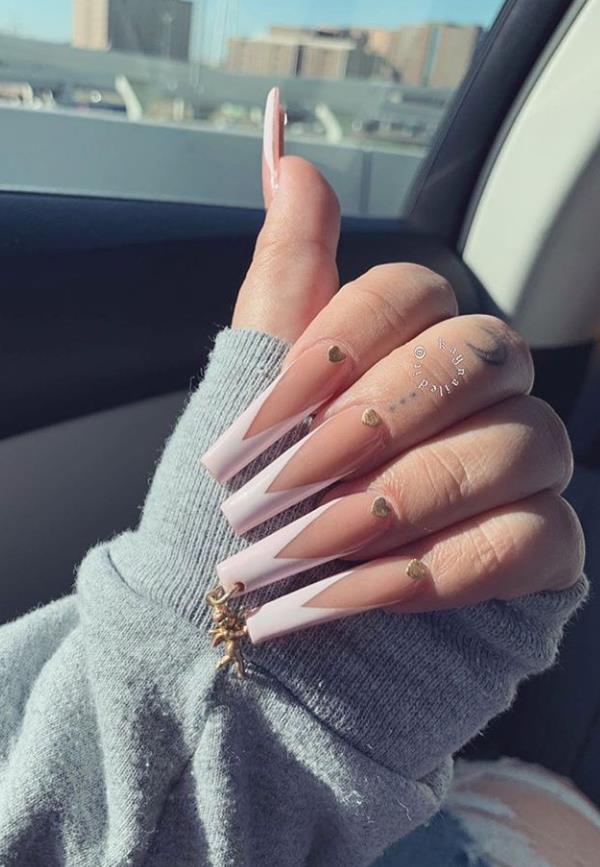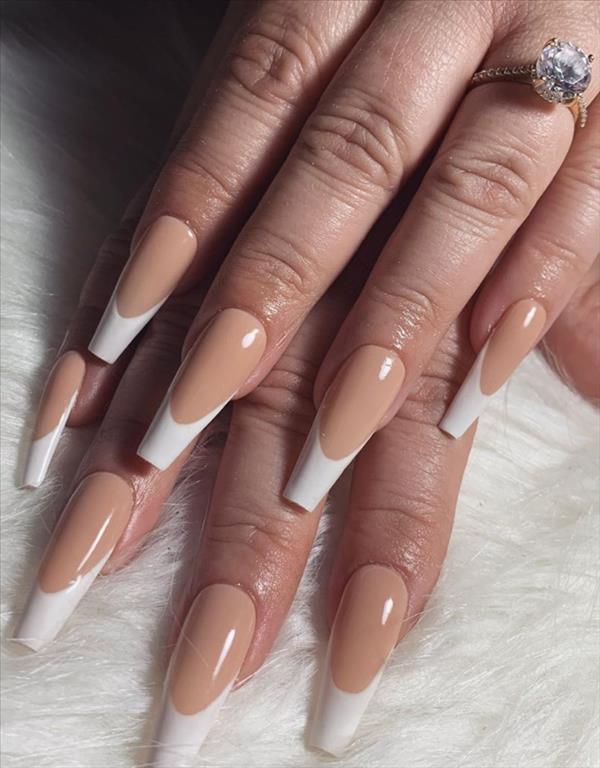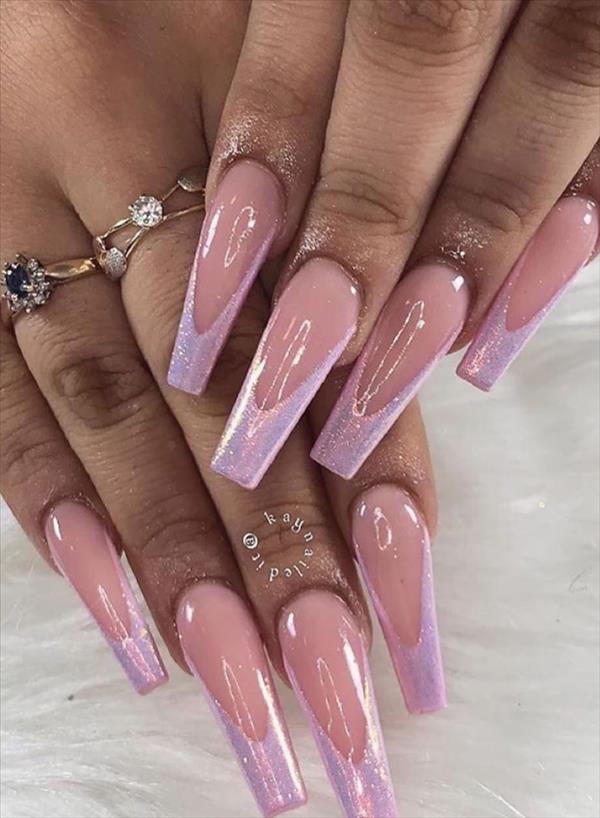 The tender and soft candy color has always been the favorite of lovely girls. Lemon yellow, tender green, pink and orange are all representative colors. After applying the fresh candy color, how to make nails look more brilliant requires a little effort to dress up. It is a good choice to light a bright diamond or rub in some bright powder, which will make the nails look more flashing. Lovely carvings and colored paintings are also small ingenuity of sweet and beautiful style. They choose patterns such as dots, stars, love, bowknots and animal shapes, and match them with lace, sequins and small broken diamonds. They are sweet but not greasy, showing playfulness, let people shine at the moment.